Hanukkah is just around the corner, and before you know it, you will be facing it right in the face. The question is, are you ready for the holiday? Can you make a feast for your family and friends? With my help, you can bring on the feast anytime and anywhere you want because it is easy with my Hanukkah collection of recipes.
The festival of lights is an important Jewish holiday so it is crucial that you served traditional foods, including foods that are fried in oil for it, represent the holy oil in the temple. In this article, you will find traditional and modern Hanukkah foods such as latkes, brisket, and doughnuts.
This Hanukkah, you don't need to serve the same latkes you have been preparing for many years. Keep in mind that there is more than one way to skin a potato or do the latkes. If you are tired of the same latkes recipe, why not give the latkes recipes below a try and see for yourself that it pays to try other recipes.
Easy Hanukkah Recipes
Latkes Recipes
Latkes are simply potato pancakes that are served during the Hanukkah festival. It is a food primarily made of potatoes, onion and breadcrumbs or matzah. Potato pancakes are shallow-fried of pancakes of ground or grated potato, egg and flour then often seasoned with garlic or onion.
Potatoes are the primary ingredients for latkes but it doesn't mean that you can't substitute it because you can do whatever you want. You can substitute with sweet potatoes, cauliflower or beets. All you need is be creative with sauces such as Kimchi, Anchovy aoli or Sriracha. I Latkes also good with sauce like Applesauce for a sweet tasting treats.
Classic Hanukkah Potato Latkes
This is the classic potato latkes a favorite of all during Hanukkah.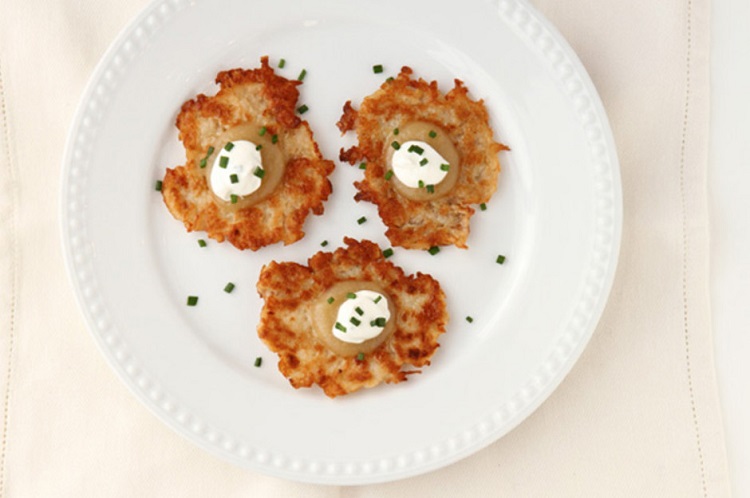 Image Sources
Curried Sweet Potato
Curry lovers should try this curried sweet potato pancakes.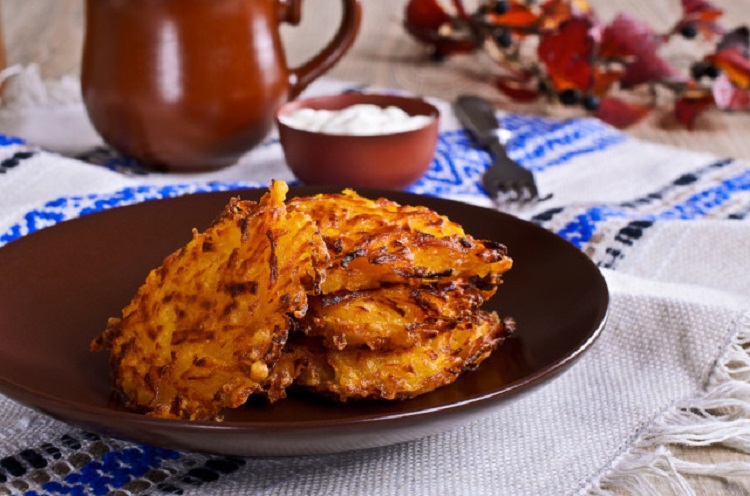 Image Sources
Potato Latke
This latke recipe is best serve with applesauce and sour cream alongside. Give it a try!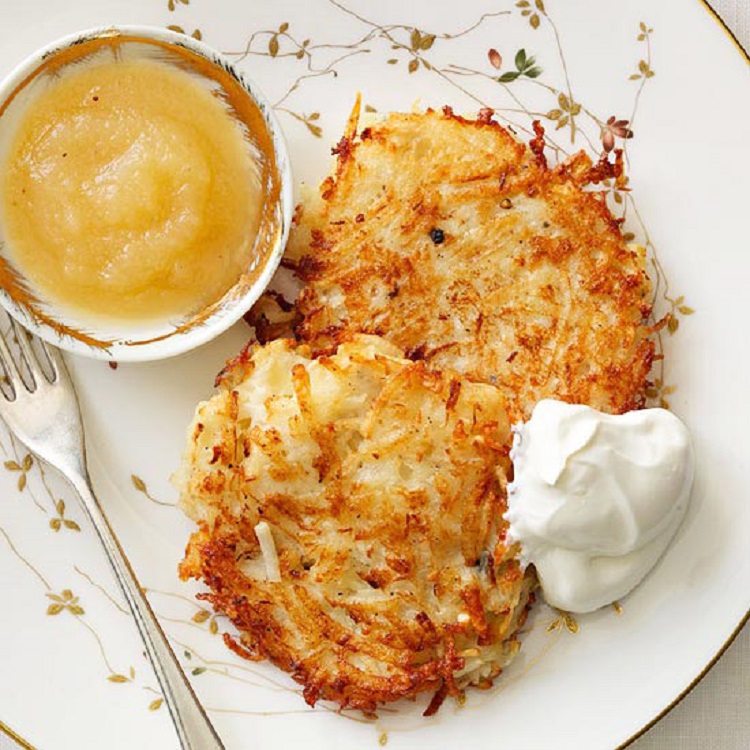 Baked Cauliflower Latke
Looking for a healthier latke recipe? This healthy baked cauliflower latke recipe is not just delicious but can also help you cut back on calories during christmas festivities.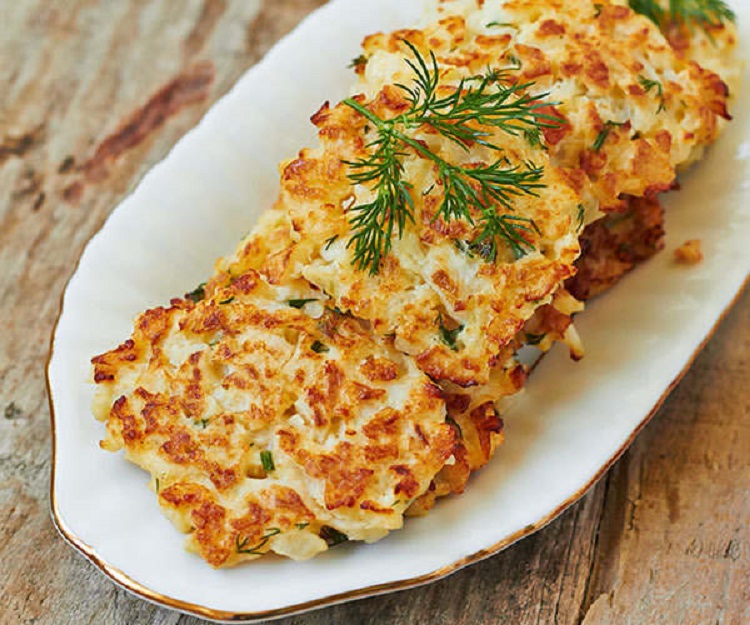 Image Sources
Parsnip Sweet Potato Latkes
Latkes with parsnip? Why not,  anything goes with this kind of dish.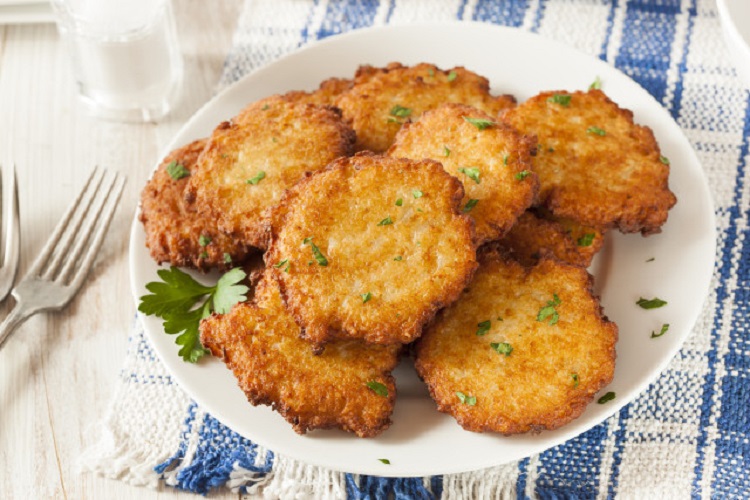 Image Sources
Kugel Recipes
Kugel is a traditional Jewish casserole dish, typically made of potatoes or egg noodles. Below are some of the kugel that you must have on your Holiday table
Baked Potato Kugel
I love this kugel recipe, worth a try.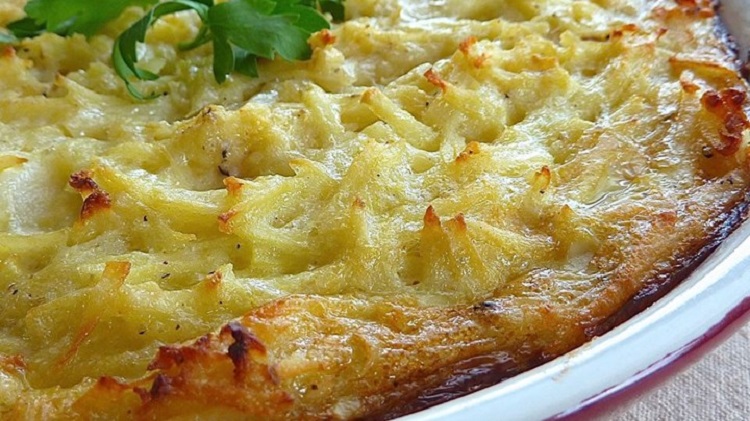 Image Sources
Potato Kugel
Kugel made of grated potato is a must try.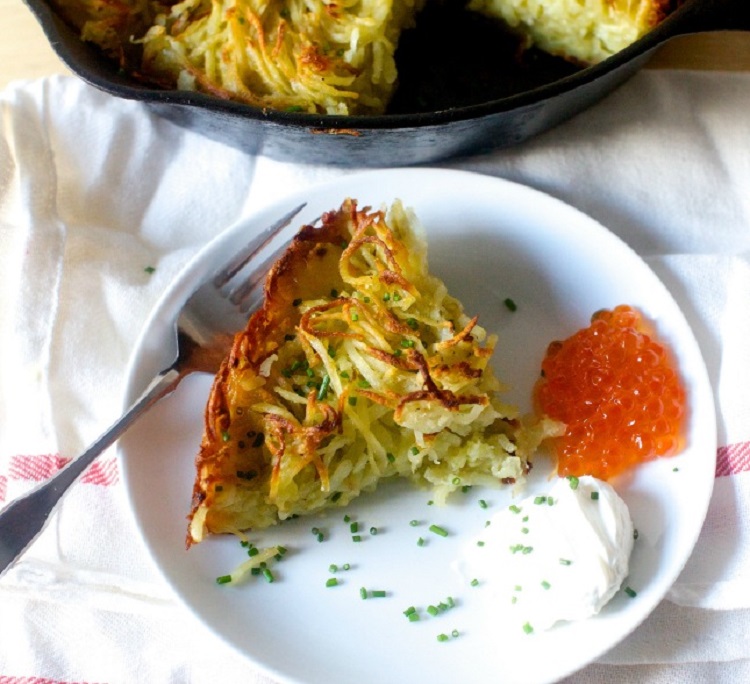 Image Sources
Potato Kugel Cups
Good as appetizer, snack and everyday food.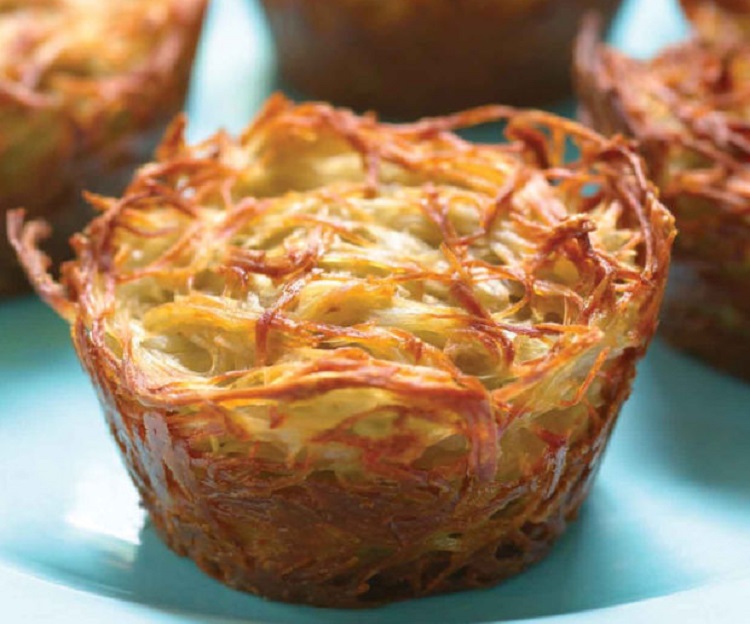 Image Sources
Brisket Recipes
Brisket is a traditional main course during Hanukkah festival.  What is brisket? This is a cut of meat from the breast or lower chest of veal or beef. The beef brisket is a beef primal cuts, and can be prepared in several ways. Below are some of the brisket recipes you can try this Hanukkah.
Onion Braised Beef Brisket
This onion braised beef brisket recipe is surprisingly simple. There's need for stock, wine, or bottled sauces as the brisket is cooked on top of onions then slowly caramelize to release their juices. The result is a flavorful beef brisket as the braising liquid is cooking the beef thoroughly.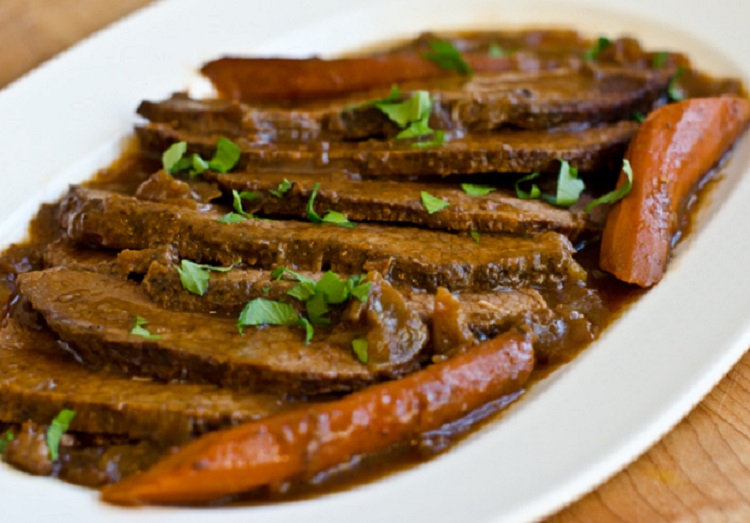 Image Sources
Brisket Corned Beef Ham
Do you love ham? how about make a ham out of beef brisket for change, it is worth a try.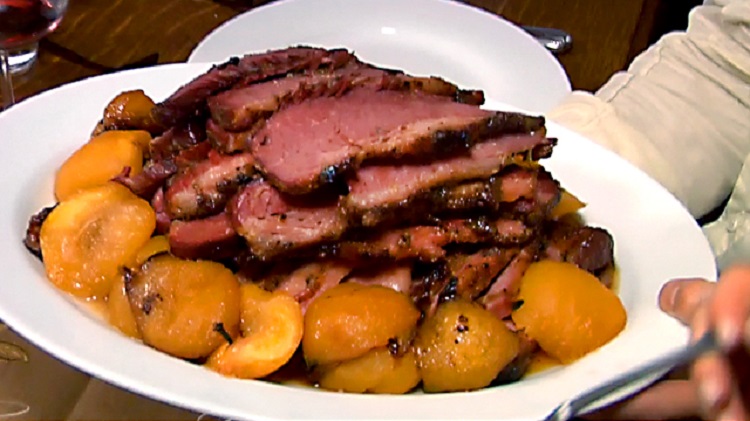 Image Sources
Classic Red Wine Braised Brisket
Yummy braised brisket to serve during Hanukkah festival.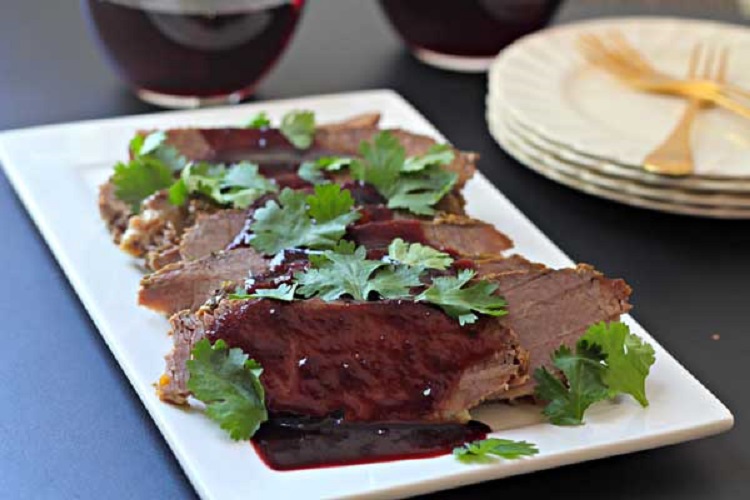 Image Sources
Slow Cooked Beef Brisket
Serve slow cooked beefbBrisket with kale mash or mashed potato with a little butter and seasoning. But, plain mashed potato or roasted potatoes also good.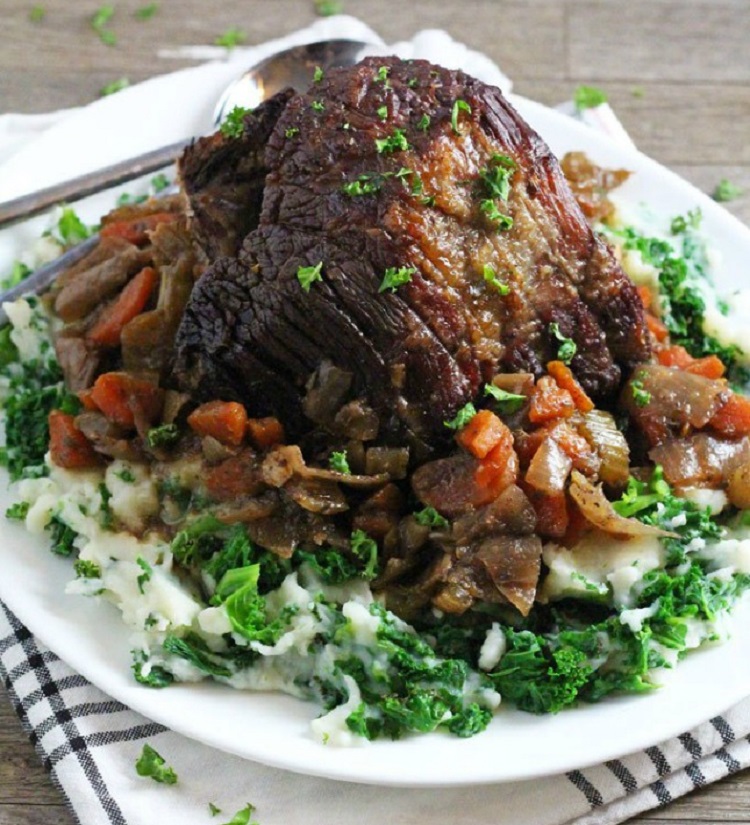 Image Sources
Brisket of Beef
Here's another brisket of beef recipe to try for the Hanukkah festival.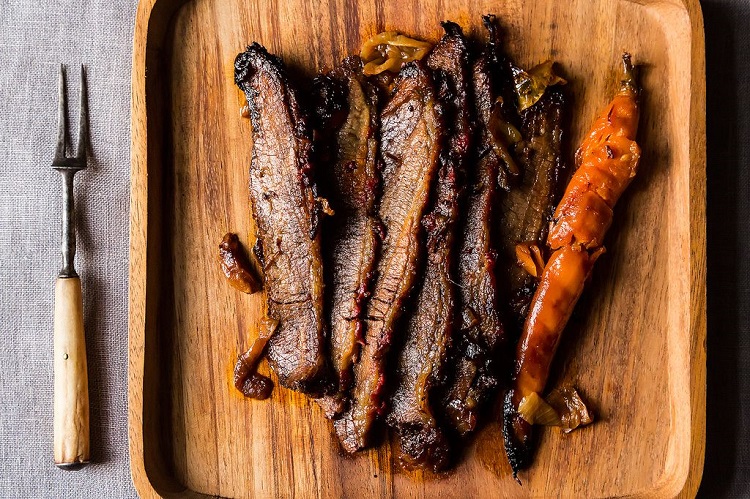 Image Sources
Sweet and Savory Brisket
Are you fan of sweet and savory dishes? If so, you will love this brisket recipe as you will find the taste you want from this recipe.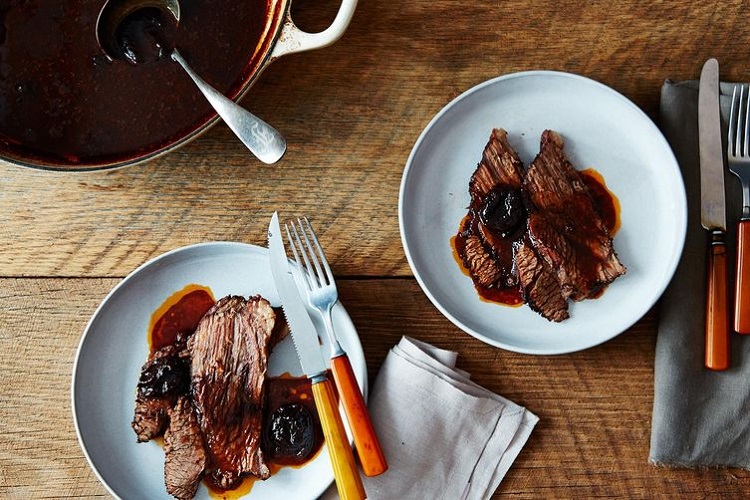 Image Sources
Beef, Chicken & Other Recipes
This Hanukkah, you can try other beef recipes because the recipes below are worth trying. You can even do some chicken dishes and kugel dishes to make this year celebration different and unforgettable.
Braised Short Ribs with Horseradish Gremolata
This beef recipe is going to make your mouth water and tummy full, do doubt about it.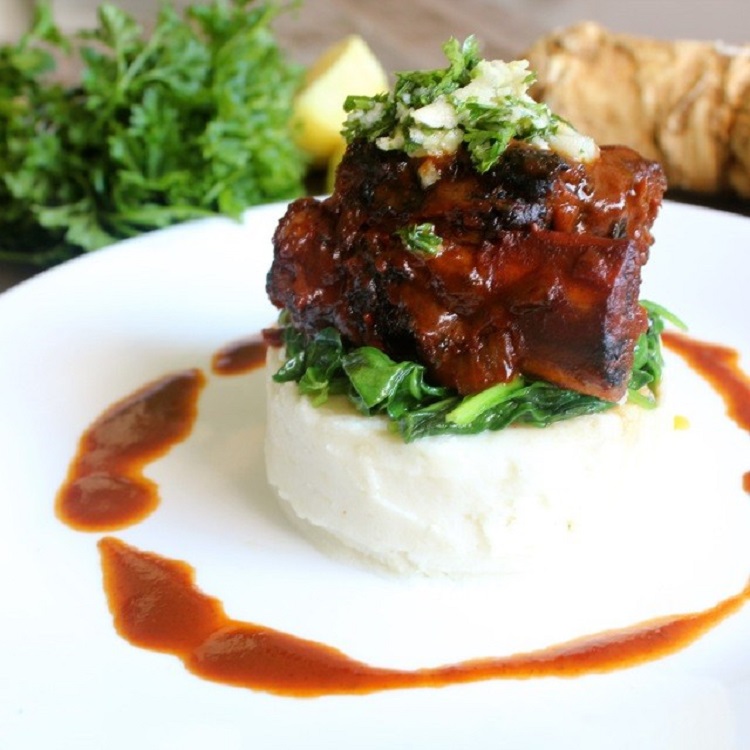 Image Sources
Chuck Roast
Roast dishes always works during holiday seasons.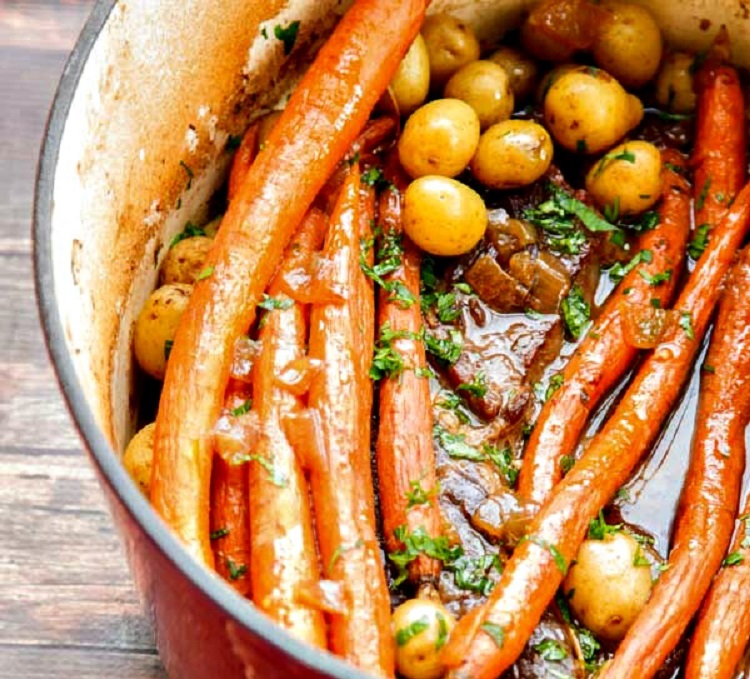 Image Sources
Chard and Caramelized Shallot Noodle Kugel
The word kugel simply means ball, sphere, or globe, originally referred to dumplings dropped over a pot of mouthwatering soup pot. Kugel dishes are usually served on Shabbat or holidays and usually given to unsuspecting relatives and guests in disposable tubs on their way home. Casserole and pudding made from potato or egg noodles are delicious like this chard and caramelized shallot noodle kugel recipe.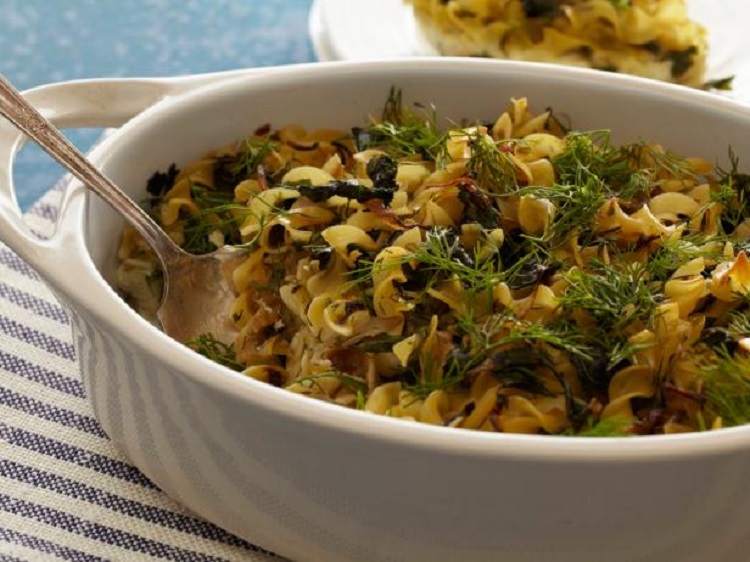 Image Sources
Doughnuts Recipe
Sugar and Spice Doughnuts
Sugar and spice and everything nice for your doughnuts this Hanukkah festival.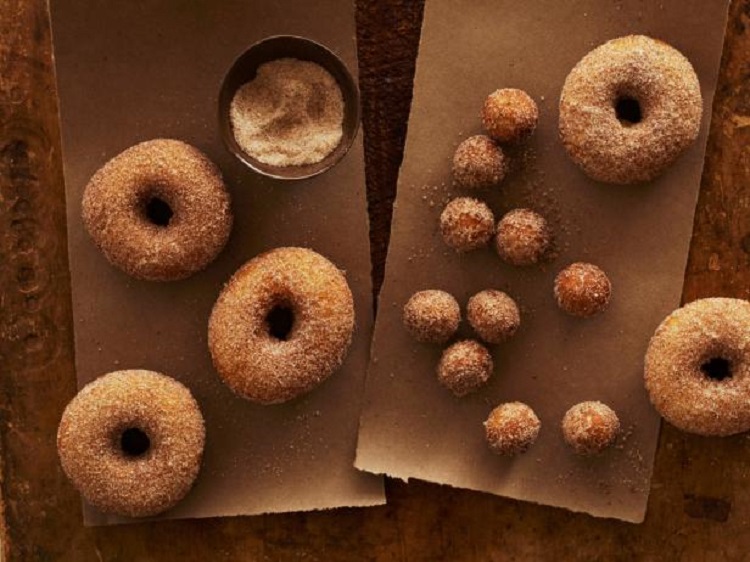 Image Sources
Vegan Spelt Flour Donuts with Blueberry Icing
Vegan will love this donut recipe.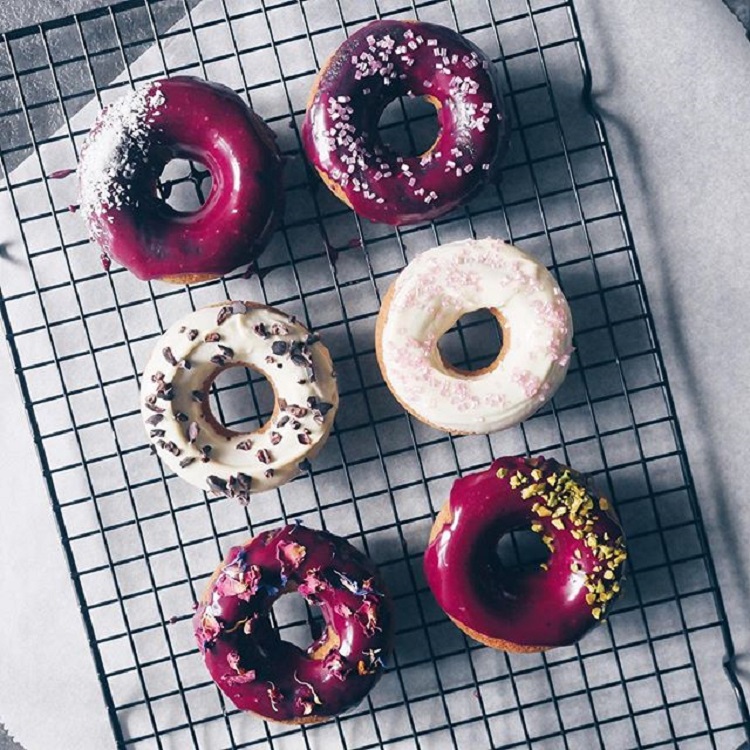 Image Sources
Jelly Doughnuts
Jelly fillings always good all year round.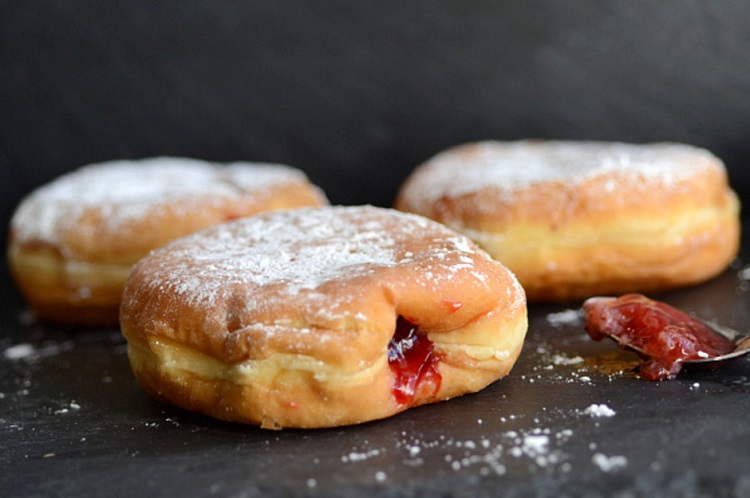 Image Sources
Challah Recipes
Challah is straightforward bread, made with eggs, oil and sugar. Anyone can make this bread since it is non-fussy bread. You can make it from scratch without a problem because it is easy to do.
Challah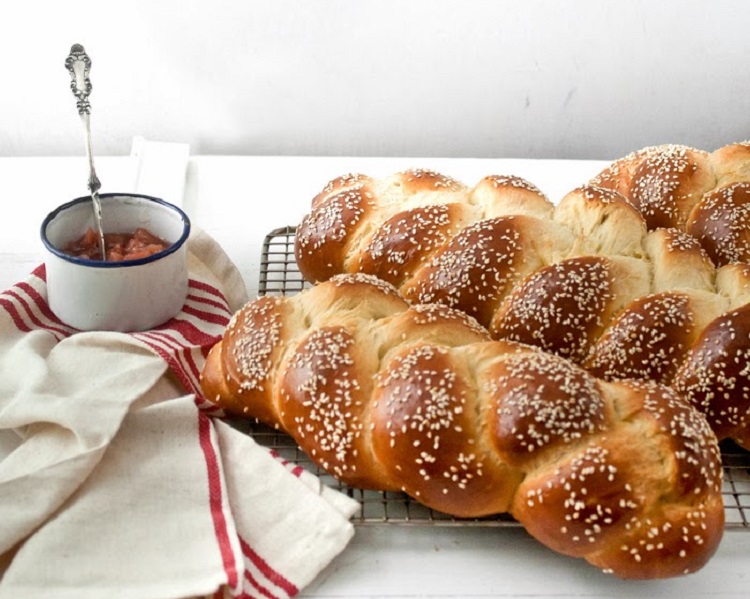 Image Sources
Strawberry Challah Bread Pudding
Pudding and strawberry perfect combination, don't you think?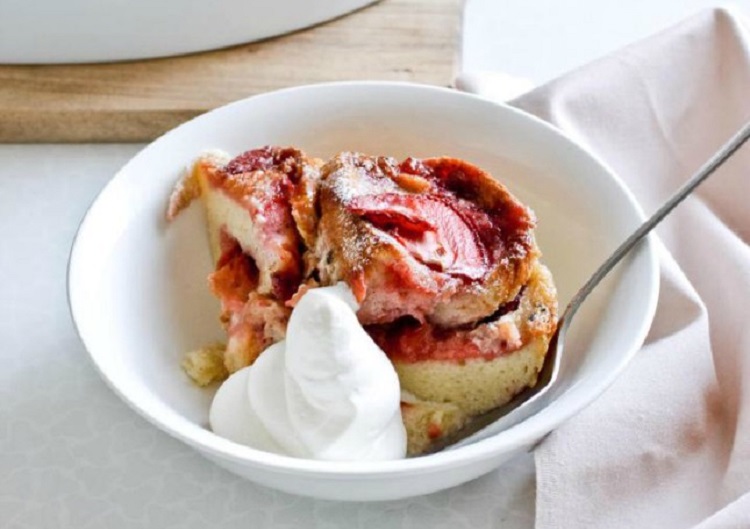 Image Sources