What's your kid's favorite food? My kids love chicken, who wouldn't love chicken. I haven't met a kid yet that don't eat chicken. I love fried chicken especially when it's crunchy outside and moist inside. My family's love for good tasting chicken is the reason I decided to make it special. I want my chicken to taste even better so my kids don't have to eat the same boring chicken they grow up with. My version of garlic butter chicken is so easy to prepare, so you need to be a chef to cook a yummy chicken with garlic butter.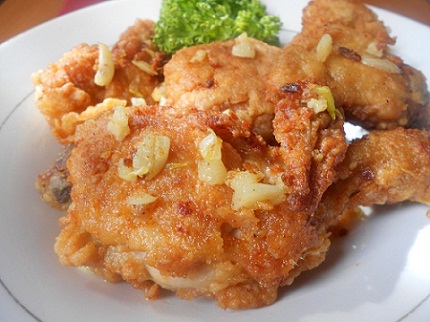 My garlic butter chicken recipe never fails to bring smile to my kids face. So, there is no doubt your kids will also love chicken garlic butter.
Chicken with garlic butter is the perfect dish when you love garlic and chicken. There is no doubt that garlic butter chicken will kicked up the taste of your chicken to another level.
Garlic Butter Chicken
This garlic butter chicken recipe does not require baking unlike some buttered chicken recipe. It is also different from the Indian version.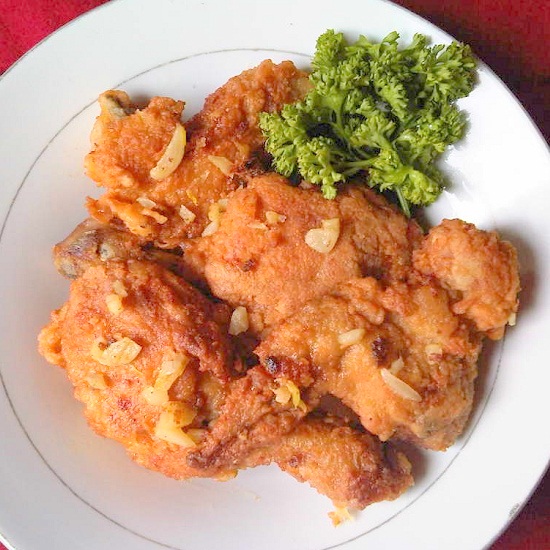 Ingredients:
Chicken
Garlic powder
Pepper
Egg
Cornstarch
4 Garlic cloves
Salt
Oil
Unsalted butter
Direction:
In a large bowl, put the chicken and season with salt, pepper and garlic powder. Set aside.
Beat the egg in a small bowl then pour into the large bowl.
Next, pour the cornstarch into the large bowl while slowly mixing to coat the chicken evenly.
In a medium sized frying pan, heat the oil then placed the chicken one by one. Cook until golden brown and set aside.
Let the chicken rest on a kitchen paper so the excess oil gets absorb.
In a small saucepan, fry the garlic cloves on melted butter for five seconds then remove from heat.
Pour the melted butter with garlic all over the chicken. Make sure all the chicken coated evenly.
Serve with rice.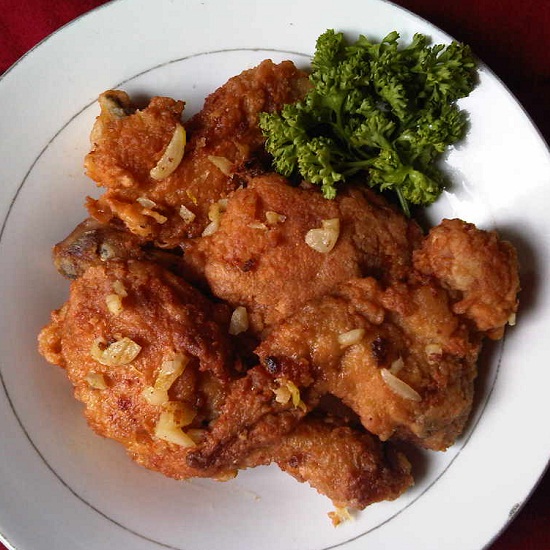 Garlic butter chicken taste better when you use lots of garlic, just don't burn them. Thank you for dropping by and checking out my garlic butter chicken recipe.