S'mores is a much loved campsite treat of kids and young at heart. This quick and easy to prepare desserts are popular sweet treats at campsite. If there is a campfire, there's a chance that there are S'mores. It is a delicious dessert so it is not surprising that there are people who wanted to eat smores all year not just during the summer and at campsite.
What is S'mores?
It is a sticky and gooey treat loaded with carbs and sugar. S'more is a campfire treats that everyone loves so much that on August 10th in the United States the Americans will celebrate the National S'mores Day. This summer treat is honored every August, the month where camping is at its peak.
S'mores desserts origin goes way back to 1920's. It is said that the first smores recipes were concocted by campers and later on discovered by girl scouts. How it was named s'mores, I don't know but after eating tasting this campfire staple dessert, all I can say is I want "some more."
August 10th is a National S'mores Day, but it is not an official or national holiday. But whoever said you can only celebrate on national day, so do not let that spoil your Smore's day or celebration. And in order to help you celebrate the day, I have searched the internet to find you mouthwatering S'mores recipes that great not just for campers but city dwellers as well.
Smores Recipes
These S'mores recipes maybe not the traditional smores that you can whip out in 5 minutes, nonetheless they are worth your time and effort. See for yourself, don't just take my word for it, especially when these S mores recipes are very easy to prepare.
S mores Bar Recipe
Peanut Butter S'mores Bars Recipe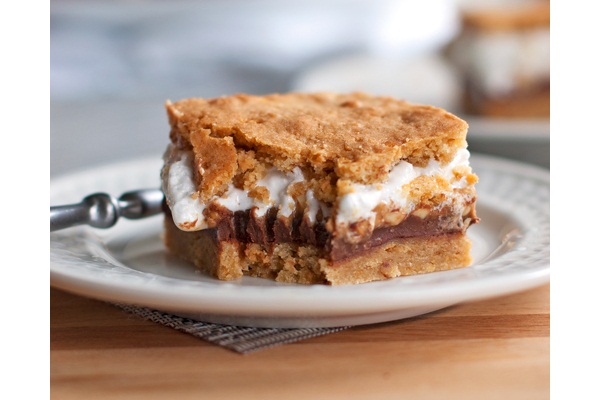 Ingredients:
½ cup of butter (softened)
½ cup of sugar
¼ cup of packed brown sugar
1 egg
1 tsp of vanilla
1 tsp of baking powder
1 ¼ cups of flour
2 Hershey's milk chocolate bars (Giant, 7 ounces)
6 graham crackers (crushed)
¼ tsp of salt
½ cup of peanut butter
1 jar of marshmallow cream
Procedure:
Preheat the oven to 350 degrees. Get a square baking dish and line it with parchment paper.
Beat the sugar and butter until fluffy. Add the vanilla and egg, mix well. Next, put in the flour, baking powder and the salt before stirring in the graham crackers that have been crushed.
Press about 2/3 of the prepared dough into the baking dish. Next, pour in the chocolate bars. Make sure they formed into a layer.
Get the peanut butter and melt in the microwave for at least 30 seconds. Drizzle the melted peanut butter over the chocolate bars.
Spread the marshmallow cream evenly in the baking dish.
Get the remaining dough and roll on the chocolate foil wrappers or nonstick surface to make an even square. Peel it off, gently to avoid tearing and press it into the baking dish with marshmallow cream to cover.
Put into the oven and bake for at least 30 minutes or until the top has turned golden brown.
Let it cool for 12 hours before cutting into bars and serve.
S mores Cake Recipe
S'mores Ice Cream Cake Recipe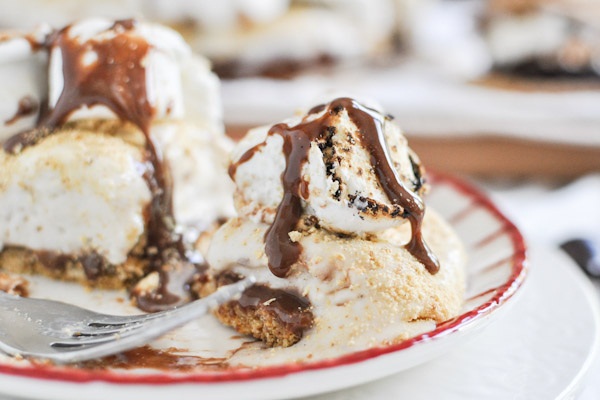 Photo Credit
Ingredients:
3 cups of graham cracker (Crumbs)
6 1/2 tbsp of unsalted butter (melted)
1 can of evaporated milk (12 oz)
1 cup of granulated sugar
2 oz of semi-sweet baking chocolate
4 cups of vanilla ice cream
1 bag marshmallows (toasted)
Procedure:
Combine melted butter and about 2 ½ cups of graham in a large bowl, mix well until moistened. Press the mixture into a 9 inch spring form pan. Using the back of the spoon, even the crust and place the pan in the freezer.
Next, heat the chocolate, sugar and milk in a saucepan over medium heat and bring to a boil. Reduce the heat to simmer and stir for 20 minutes until the sauce has thickened. Remove from the heat and let it cool for at least 15 minutes.
Remove the prepared crust from the freezer, but until if the crust had set already. Pour the chocolate mixture over the crust and freeze again for 2 hours.
15 minutes before you take out the crust from the fridge, get the ice cream out to soften. Once a bit soft, get some and spread on top of the fudge sauce. Smooth the ice cream on the crust and freeze for 2 more hours or overnight.
An hour or two before serving the ice cream cake, toast the marshmallow. Remove the cake and top with toasted marshmallow. Place back in the freezer for an hour more or so.
Serve with graham crumbs sprinkle on top.
S mores Pie Recipe
Some of the S'mores pie recipes that you can try this S'mores National Day.
No Bake Smores Pie Recipe
This is a no bake S'mores pie perfect for those who wanted an easy to prepare S'mores pie.
S mores Chocolate Marshmallow Pie
Are you wondering about the best S'mores pie recipe? well, wonder no more for i bring you the recipe you should save for Smore's day or whenever you feel like baking.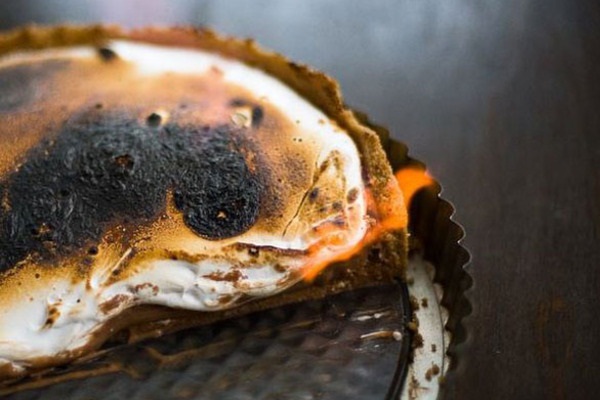 Smores Chocolate Marshmallow Pie Recipe
Smore Tart
Care for some tart? This S'more tart recipe is a treat for homebody who hate outdoors but love campfire treats.
S mores Brownies Recipe
Smores Fudge Recipe
The perfect fudge recipe for the S'mores day. Celebrate the holiday with a Smores Fudge.
Indoor S mores Recipe
S'mores Bars Dessert
Hate the outdoor but the love food. Well, this indoor smores bars is a real treat for city dwellers and homebody.
S more Cookie Recipe
Graham Cracker Smores Cookie
Kids and adults will love this graham cracker cookie so including this on your Smore's recipe is a good idea.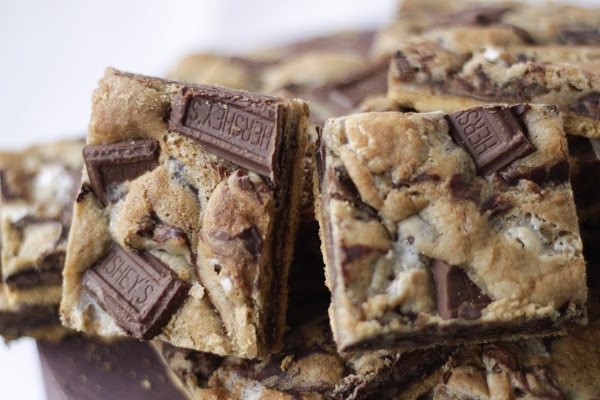 Graham Cracker Smores Cookies Recipe