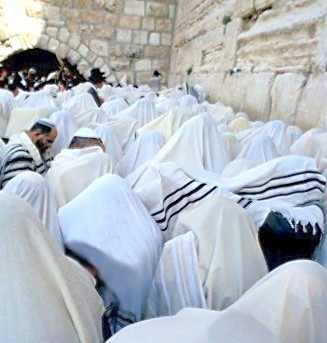 Yom Kippur is a Jewish holy holiday, and one of the most significant occasions in the Jewish calendar. The first is Rosh Hashanah, the Jewish New Year. Yom Kippur is an important occasion after the New Year as the purpose is to help people reconcile with their enemies and God. If you are wondering about the significance of this Jewish holiday, this is your lucky day as everything you need to know all discussed in this article.
What Is Yom Kippur
Yom Kippur also known as the Day of Atonement is a very important occasion for the Jewish people. The holy day tradition followed to the letter by the Jews wherever they are in the world since it is important for them to get their names inscribed to the so-called "Book of Life." It is a day when people try to make up for the wrong things they have done by fasting, praying, and repenting.
By the way, the word "atonement" should already give you clues as to why it is an essential holiday to the Jews. It is a special day for Jewish people since on this day they have a choice, an option to do good or evil. Take note, Judaism allows people to decide on their faith on Yom Kippur.
You see, it is a fact that everyone makes mistakes, there is no doubt about it. But what we do after sinning is what makes us good or bad, and Yom Kippur gives people an opportunity to correct their mistakes, ask for forgiveness and then confessing their sins to the big guy, the G_D. Well, in case you still do not get it, the holiday is a day to atone or repent for sins of the past year.
Yom Kippur Meaning
Yom simply means "day" and kippur means, "to atone," so Yom Kippur is the "Day of Atonement." The holiest holiday completes the high holy days also known as the Days of Awe, which commences with Jewish New Year.
Yom Kippur Traditions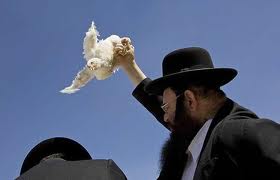 Jews during Yom Kippur follow their traditions religiously as the occasion is one of the holiest days in the Jewish calendar. In fact, most people practice fasting and abstain from eating, drinking, and even from working to observe the tradition. The day is a complete Sabbath, so drinking even water also prohibited. There are also other restrictions in observing Yom Kippur such as no wearing of leather shoes, spraying of deodorants, cosmetics and other perfumes, and engaging in sexual activity or make physical contact with the opposite sex even just to hug.
Now, on the morning before the holiday, some Jews perform the "Kapparot" an ancient custom wherein a person will get a chicken, wave it around about three times while praying to cleanse themselves of their sins. Today, most people use money rather than chicken. By helping people, giving to charity, they have performed the custom of Kaparot.
Another Yom kippur tradition is to eat well before the fasting. According to Jewish custom, it is even a mitzvah to eat first because fasting is not make people suffer but to prepare them for the holy day. The final meal is a joyous activity, which is why children get a special blessing from their father. The Jews also light a "Yahrzeit candle" at home that burns for 24 hours before going to the synagogue. The tradition of lighting a candle is to remind them of the people who have died. Oh, before I forgot, on the day of Yom Kippur, Men and women also both wear white as the color symbolizes purity.
But of course, the Yom Kippur traditions is applicable only to older children as people with severe health conditions including pregnant women are excepted as the Jewish religion value life. So, they don't fast, but those who's physically fit eat a large meal before sundown or Yom Kippur then after the Micha prayer. The Jews observe the traditions because it is based on Leviticus 23:27.
Anyway, as said before, ten days after Rosh Hashanah or the 10th day of Tishri, the Jews celebrate Yom Kippur by praying, fasting and repenting. They fast for 25 hours, pray and visit the synagogue. It is an important day because it is the climax of the "Days of Awe" and "Season of Teshuvah."
Yom Kippur Prayers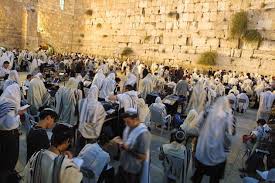 Jews congregate all over the world wearing white clothing including men on the eve of Yom Kippur or the start of the fasting, praying and repenting. The Jewish people pray five times on this holiday, the only day they do. In case you are not aware, Jews pray 3 times a day on the weekend while a fourth service added during Shabbat, Rosh Hashanah and other holidays.
1. Kol Nidrei
This is the first service, the most famous prayer because it starts Yom Kippur the holiest day of the year. Kol Nidrei prayer is recited in a dramatic way before the ark and sunset.
2. Morning Service
The morning service is the second most essential part of the Yom Kippur prayers because it is preceded by selichot.
3. Musaf Service
The third prayer is the Musaf service, and it ends with the priest blessing.
4. Mincha
Mincha is the afternoon prayer, wherein Jews read the Haftarah, of the "Book of Jonah."
5. Neila
Neila is a closing prayer, it concludes Yom Kippur as the recitation of Shema Yisrael marks the ending of fasting and the "Gates of Prayer" closed.
Yom Kippur Food
Yom Kippur has two important meals, the pre-fast and break-fast meal. The pre-fast meal is also known as meal of separation or seudah ha-mafaseket. The traditional Yom Kippur food includes challah, kreplach, honey, apples, chicken, and fish. Other foods prepared for Yom Kippur consists are noodle pudding, quiches, eggs, soufflés, cheese, bagels and many more.
When Is Yom Kippur
Yom kippur occurs on 10th day of the Days of Awe, or 9 days after the Rosh Hashanah festival. It is a legal holiday, and since most of the Jews fast on this day, there are no television broadcasts, radio, public transportation, and all businesses or shops closed in Israel. Although there is no legal restriction to eat, play music or drive car, most people just avoiding doing things that will create noise or disturb those who is fasting and praying.
Yom Kippur Dates
If you are planning to visit Israel, keep in mind the following dates:
2013 – 14 September (Saturday)
2014 – 4 October (Saturday)
2015 – 23 September (Wednesday)
2016 – 12 October (Wednesday)
Yom Kippur Greeting
Are you having trouble wondering about what to say to friends during Yom Kippur? I know it is not easy to greet someone when you have no idea about the proper way to greet someone during high holy days. Fortunately, you don't have to worry anymore, below are greeting for Yom Kippur.
G'mar chatima tova – May you be inscribed for goodness.
G'mar Hatima Tova – May you be sealed in the Book of Life
G'mar Tov – Have an easy fast
Yom Kippur Wishes, Greeting For Yom Kippur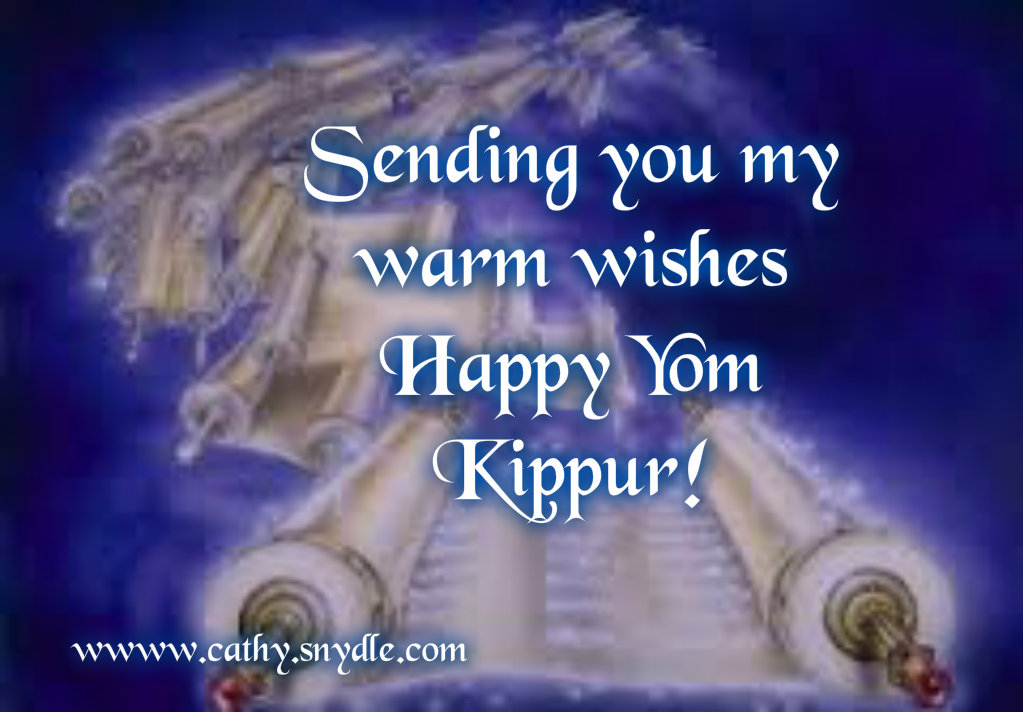 Wish you a wonderful Day of Atonement!
May you have a blessed Yom Kippur
Wishing that all your wishes get sealed this Yom Kippur!
As you pray and atone, may you be blessed with good things. Yom Kippur!
Wish you a meaningful Yom Kippur
On Yom Kippur
I wish G_D has a great year in store for you. Yom Kippur
May gaiety and happiness light your way
Yom Kippur
Sending you my warm wishes
Happy Yom Kippur
Happy Yom Kippur