Prisons are supposed to be a place for rehabilitation, keeping hardens criminals lock up forever to prevent them from continuing their criminal activities. But many countries could not afford to take care of their prisoners while others do not care if the prisoners suffer tremendously. In fact, some countries that value human rights could also treat their prisoners badly.
In fact, poor living conditions in prisons are not the only concern of prisoners but also the inhuman treatment of guards. You see, in the world's worst prisons, survival is the name of the game since most prisoners treated badly by their co-prisoners and the people supposed to be guarding them.
Keep in mind, inmates serving time in the top 10 worst prisons could die anytime, get rape or assaulted. So, when you do a crime, make sure you don't do the time in world's worst prisons.
The following are the 10 worst prisons in the world…starting from America's worst prisons.
Worst Prisons in the US
#10 Rikers Island Prison – New York

The Rikers island prisons well known in America for having guards that assault prisoners. The prisons guards practiced brutality on a regular basis. In 2003, six prisoners committed suicide just to escape the brutality of many guards. In fact, even prisoners diagnosed as mentally ill, not spared from the brutality of the guards as they also receive the same treatment that many inmates get.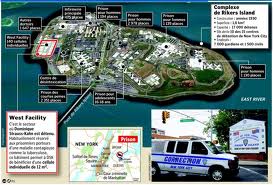 #9 ADX Florence SuperMax Facility – Colorado

Colorado's maximum facility is on the list of America's worst prisons and in the world, as the prison built for "America's worst of the worst criminals" and repeat offender. Prisoners subjected to the most stringent security, so much that they are isolated even from the guards and prison staff. Inmates even considered the prison as "hell" in earth.
#8 Bang Kwang Prison – Thailand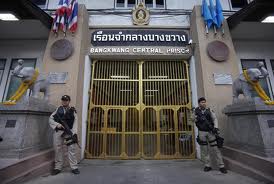 Bang Kwang also known as "Bangkok Hilton" all over the world is the eight worst prisons. The prison house both prisoner's sentence for many years and those facing death sentences.
Aside from living with the hardest criminals, serious offenders of Thailand, prisoners also have to live with shackles for the first 3 months in prison while death row prisoners wear the leg iron permanently, which drives many people insane.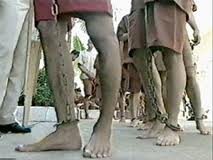 The Bang Kwang prison is also the worst place because the prison is overcrowded, understaffed and has poor medical facilities. Many prisoners seriously sick and dying from illness were still chain to their bed while waiting for medications that will not arrive. When it comes to food, the ratio consists of a bowl of rice in a soup.
Take note, lack of food is not yet the most inhuman act but the fact that prisoners only told of their execution (by lethal injection) two hours before they were executed.
#7 Fortalezza de San Carlos de la Cabana Prison – Cuba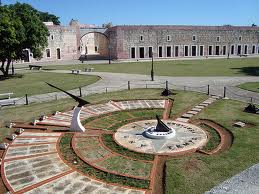 One of the prisons you would not want to serve time. In fact, even the hardest criminals do not want to end up in this place since the prisoners beaten by pipes and shot down. Living condition is also a nightmare as the small cell allows a person to sit there only.
# 6 La Sante Prison – France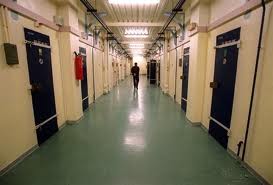 France, a country so rich forced their prisoners to live in cells with rats and lice. The inhuman treatment of prisoners resulted in many people having a mental breakdown while incarcerated. Weaker inmates become a sex slave to strong prisoners and rapes are a common occurrence. The high rate of suicide in 2002 to mid 2003 just proved "La Sante" prison is the worst place to be for a long time.
#5 Guantanamo Bay – Cuba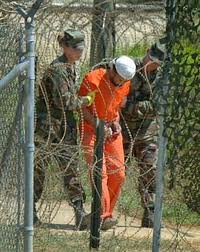 Terrorists or enemies of the United States often end up in Guantanamo Bay, a famous prison or war camp. Prisoners considered by the world as terrorists experience the worst torture, aside from the sexual and physical abused they have to endure regularly. Many countries want the camp to close because of the harsh treatment of prisoners.

# 4 Diyarbakir Prison – Turkey

This is the fourth worst prisons in the world simply because of the brutality of the guards to their prisoners. Mental and physically abused are regular happenings, as well as intensive torture.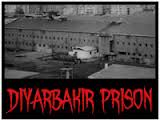 Sexual abuse and inhuman living condition are  serious problem in this prison. In fact, children jailed in this prison  also suffer tremendously, probably why many prisoners committed suicide, burn themselves, and attempted hunger strike to protest the cruelty of the system.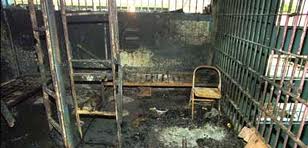 # 3 La Sabaneta Prison – Venezuela

La Sabaneta prison is on the third spot because of the poor medical service that resulted in disease outbreaks. Lack of food supply for prisoners is also a common problem. But of course, these issues are not the only concerns as aggression and violence are other problems that prisoners have to deal with on a daily basis.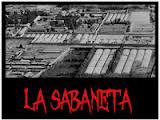 image source unknown
# 2 Tadmor Prison – Syria
Syria's Tadmor prison take second place as the violence in this facility is simply gruesome and merciless. Former prisoners consider the prison the "kingdom of madness and death" as vicious guards would butcher prisoners using axes without hesitation.
Political prisoners could starve to death as administrators purposely withheld foods.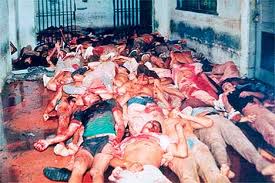 In 1980, the most inhumane and callous treatment of prisoners were recorded in Syria as more than 500 prisoners butchered in this prison as a warning message to the then President.
World's Worst Prisons
#1 Gitarama Prison – Rwanda Africa
This is the worst prison in the world as the place simply overpopulated that many prisoners die due from squeezing. But being squeeze to death is not the problem for many prisoners but with living with dead bodies since the dead are not taken off the cells immediately. Imagine living in a place full of people and dead bodies.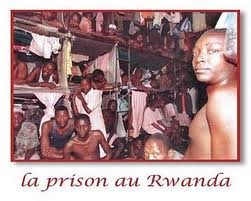 What's more, jail administrators do not give food, so it is common to hear people dying from starvation and from being bitten to death by other hungry prisoners.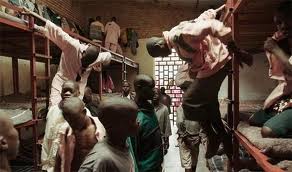 This prison has an extensive list of abusive activities, which is why the prison considered as the worst prisons in the world.