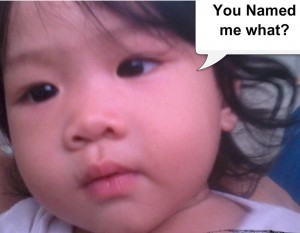 Choosing baby's name is not easy whether you are a first time mom/dad or not. I should know, I'm a mother of four adorable kids and I had a hard time picking the right name for each of my child, it is a daunting task. Fortunately, my husband saved me the trouble as his the one who ultimately come up with a name.
Come to think of it! My husband picked out all my children's name, I was very lucky as there is no pressure for me. However, if both you and your partner cannot think of a suitable name then it becomes a problem unless of course, you already have a name in mind.
There are thousands of baby names to choose from these days. In fact, the lists of baby names can be overwhelming, probably why some people can't come up with a name quickly. If you are one of the many people having a hard time deciding an appropriate name for their child, know that there is no right or wrong name so don't worry as anything goes and no one can question your decision. Moreover, when friends, family, and strangers are making suggestions, don't get mad just say thanks as they are only happy for you.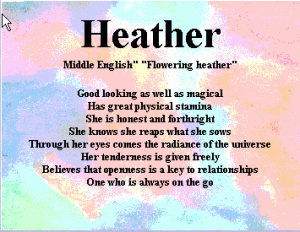 Anyway, as said awhile ago, the decision is up to you, and of course, your partner, so don't be afraid to name your baby as you wish. By the way, the baby names and meanings in this site can give you ideas, so do check the lists of baby names for consideration. But before you do, there are some things you need to keep in mind when picking out baby names.
Tips for Choosing Baby Names
The following are some of the points you need to remember, when choosing your baby's name.
Compatibility
– When choosing your baby's name, say over and over again the possible baby names and your last name for compatibility. Check whether the name sound melodious or awkward with your last name, because if it's not then pick another name. And most importantly, please save your child from the embarrassment of having a name like "Baby" or "Hollywood," as puns name cute for about 5 minutes only.
Uniqueness
– It is always advantageous to have an unusual name as you stand out right away. So, when choosing your baby name, keep in mind that having an unusual name can bring added attention to the child and make him familiar, an absolute advantage when they are older and working in the entertainment industry or politics.
Heritage and Ancestry
– If it's important for your family to name the child after a relative like your grandfather or the father of the baby since it is a tradition consider the name as a middle name in case you don't like the name. That why, you will not offend the family and ignore the tradition.
Nicknames and Initials
– Kids can be very cruel, so if you don't want your baby to be bullied or made fun of because of their name, anticipate the possible nicknames of your chosen name. Potentially embarrassing names can be a source of a major problem for the child, so rule out hilarious names if you love your baby.
Baby Name Meanings
– Most parents look up the meaning or derivative of a baby's name as they don't want their child to suffer later. So, when selecting your baby's name, check the beginning or meaning as your child will not be pleased knowing his or her name is bad or repulsive.
Baby Names by Meanings
If you wish to know the meanings of some of the popular baby names, please see below for what baby names means.
Top 5 Baby Name Meanings
1. Jacob
Jacob is from the latin word, lacobus. Jacob is a name from the Old Testament, a very famous name as bearer considered as the founder of the twelve tribes of Israel and the son of Isaac and Rebecca, as well as twin brother of Esau. Take note, Jacob means the "holder of the heel" and regarded in the middle ages as a Jewish name in England.
2. Mayson
Mayson is an English name, with a meaning of "Stoneworker." It is a very popular name in the old days, particularly in England.
3. Ethan
This is another masculine name. In Hebrew, the name Ethan means "enduring" and "solid" and according to the bible (Old Testament), Ethan is a wise man. By the way, the name became a household name in America, because of an activist named Ethan Allen.
4. William
The name William is taken from a Germanic name. It its extremely popular to the Normans, mainly because of "William the Conqueror," the first (recognized) Norman king of England. Plus! three more English kings were named William and there are also rulers in Sicily, Prussia, Netherlands and Scotland with that name.
Famous people with the name William include William Wallace, William Tell, and William Shakespeare of Romeo and Juliet and many more.
5. Noah
Noah is actually a feminine name, also considered as famous biblical name. If you are familiar with the story of Noah's Ark, then you know that this is a good name.
Baby Boy Names and Meanings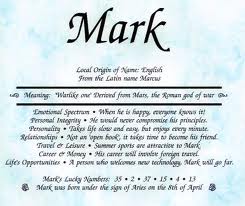 The lists are other baby names for consideration as you can see you have a lot of options. Nevertheless, you can find the right name by using the tips discussed above as your guide.
Jacob
Mason
Noah
Ethan
William
Michael
Liam
Jayden
Alexander
Daniel
Aiden
Matthew
James
Elijah
Anthony
Joshua
Benjamin
Andrew
Joseph
David
Logan
Christopher
Jackson
Gabriel
Samuel
Lucas
Ryan
John
Nathan
Dylan
Isaac
Caleb
Christian
Jonathan
Landon
Carter
Luke
Brayden
Owen
Gavin
Isaiah
Wyatt
Henry
Eli
Jack
Hunter
Evan
Jordan
Tyler
Nicholas
Baby Girl Names and Meanings
1. Sophia
Sophia pronounced as So-Fee-E in English and So-Fie-E, in UK English, means "wisdom." The Greek name is common in Europe as female royalty all through the Middle Ages mostly named Sophia.
2. Emma
Emma is a Germanic name and has meaning of "universal" and "whole." The name becomes popular in England because of Emma, the wife of King Ethelred II and King Canute. The name is the second most well-liked baby names in 2012, in America as many babies born during that year were named Emma.
3. Isabella
Isabella is from the named Isabel. The most powerful bearer of the name Isabella is the queen of Castile, Queen Isabella who sponsored Christopher Columbus explorations.
4. Olivia
Olivia is from the latin word "olive" and first used by Shakespeare in his comedy called the "Twelfth Night." Olivia is widely used in many English-speaking countries, ever since the 18th century. However, it did not become fashionable until the 20th century.
5. Ava
Ava pronounced as Ay-Ve is a variant of Eve. Ava Gardner, an American actress, is the illustrious bearer of the name.
Sophia
Emma
Olivia
Isabella
Ava
Emily
Mia
Madison
Abigail
Elizabeth
Chloe
Ella
Addison
Avery
Aubrey
Lily
Sofia
Natalie
Charlotte
Zoey
Hannah
Grace
Amelia
Lillian
Harper
Samantha
Victoria
Evelyn
Brooklyn
Layla
Zoe
Hailey
Kaylee
Kaylee
Anna
Gabriella
Aaliyah
Allison
Nevaeh
Audrey
Alexis
Savannah
Sarah
Claire
Alyssa
Taylor
Riley
Arianna
Camila
Ashley
Unique Baby Names with Meanings
Piper
Aria
Skyler
Easton
Colton
Muslim Baby Names with Meanings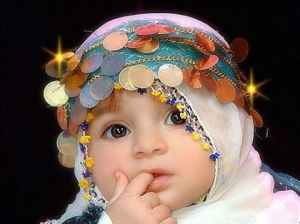 It is important for Muslims to name their baby with honorable name, which is why it is crucial to give the right name. This is because, according to the prophet, and I Quote "On the Day of Resurrection, you will be called by your names and by your fathers' names, so give yourselves good names."
Muslim Baby Names for Boys
Aaban – Angel, 8th Persian month
Aadam – first human sent to the earth
Aabdar – Bright
Baaligh – Major
Baadi – Evident, Distinct, Plain, clear
Ehsaan – Good, Favour
Ejaz – Wondrous nature, miracle
Chargul – Jewellery
Lajlaj – Companion of Prophet PBUH al-Aamiree RA
Labib – Reasonable, Intelligent, Rational, Wise
Taahid – To console and to guard
Tafazzul – Kindness, Courteousness, beneficence
Wadi – Peaceful, Calm
Yaamin – Blessed
Zaad – Success, Victory
Muslim Baby Names for Girls
Aamilah – Righteous, Doer of deeds
Aabirah – Ephemeral, Fleeting, Transitory
Bahar Bano – Blooming princess
Bakarah – Virginity
Chasheen – Sweet
Daiba – Devoted, assiduous, persistent
Elijah – Loving, beautiful, smart
Fahmida – Wise and Intelligent
Ghada – Beautiful young woman or youthful
Hablah – Someone who earns a lot
Mabrooka – Blessed, abundant, prosperous
Qanaat – Patience
Sabha – Pretty, radiant, beautiful, graceful & fern
Ugay – Type of Necklace
Zababa – Head, leader, chief