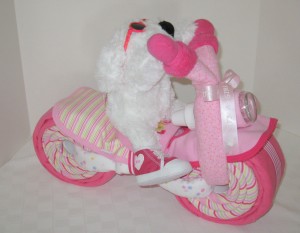 Baby shower is an event organized to celebrate the forthcoming birth of a first child by showering the mum to be with gifts. It is a social event for women only and very popular around the world. If you are attending a baby shower and wondering about what is the best gift to give this article can help you, so read on.
A baby shower is an affair hosted to help future mom learn everything they need to know about child rearing. In fact, the main purpose of the party is to provide women looking for wisdom and tips on becoming a good mother get the information they need from other moms, and gift giving is just a bonus.
By the way, traditionally, close friends of the mom-to-be throw the baby shower instead of a relative to avoid giving ideas that the family is begging for gifts. But it's the old days, today bridal shower can also be organized by a family member like the grandmother or sister and the party is held to take the stress off the future mom even for a few hours.
The baby shower is held at the host place, hotel, or club but never at the mom-to-be home except for special circumstances. When it comes to the entertainment, theme, and number of guests, the host handles all even the food served during the party. So, if you are throwing a party for a close friend or a relative, know that you should spare the future mom from all the trouble since the day supposed to be a time to relax and have fun opening gifts. Anyway, now that you are aware of the responsibility attached to hosting a baby shower, let's talk about baby shower gift for boys, girls, moms including baby shower hostess gift ideas.
Baby Shower Gift Ideas for Boys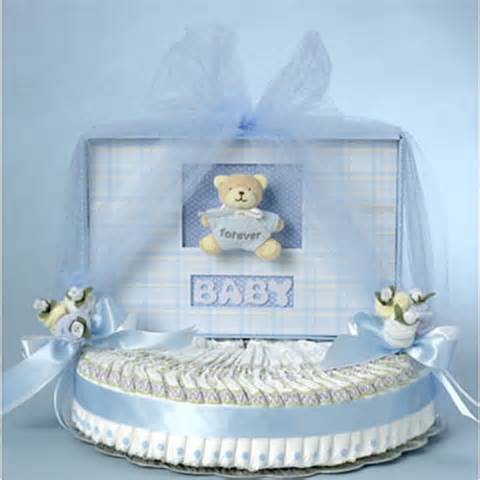 If the baby shower is held to welcome the impending arrival of a baby boy, choose a gift with a shade of blue, green, or white. Here's some of the baby shower gifts suitable for newborn baby boy.
Bibs & Singlets
– I don't know about other mom's, but if you ask me you can never have enough bibs and singlets. Plus, this type of gift are very useful and not too personal so definitely a great baby shower gift.
Hamper Bucket
– A hamper full of nappy cream, baby wipes, baby panandol, bath thermometer, baby bath, rattle, nail clippers, bonjella, teething, powder, soap and of course diapers is highly recommended because every mum needs this stuff.
Baby Carrier
– is a practical gift and can certainly help any mom especially those always on the go. Baby carriers provide comfort and can aid in the proper development since the carrier support the baby neck and back. The baby equipment can also help reduced mom's fatigue as most carriers has padding in the straps, so carrying the baby is a lot easier and comfortable.
Baby Shower Gift Ideas for Girls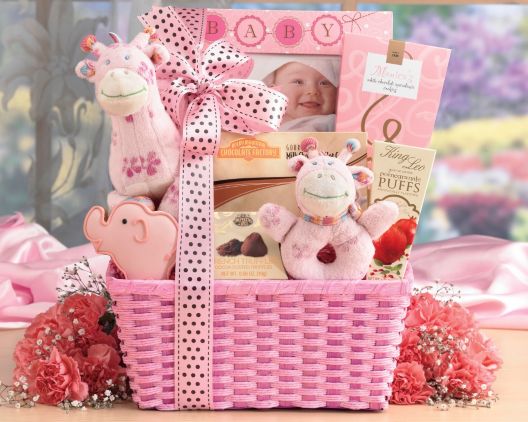 Health Kits
– Every baby should have a health kit for emergency. The kit should include a First Aid Kit, nursing pads, electrical plug covers, diaper cream, thermometer and other stuff for first medical emergency and child protection.
Baby Blankets and Bedding
– Baby blankets can be personalized gift by having the baby initials or first name embroidered. So, when you want a nice gift know that baby blanket and bedding are also a wonderful baby shower gift ideas for girls. Little girls covered in a fleece blanket will make her even cuter, no doubt about it.
High Chairs
– If you want your friend or relative to have pleasant mealtime with her baby, give her a high chair. It is a fact that feeding time is messy, which is why a high chair that accommodates a baby and make feeding time less messy for mommy should never be ignored.
Photo Albums
– Mommies all over the world photographed every milestone of their baby, so giving a photo album can provide them with more spaces to save memorable reminder of their baby. I'm sure, a whole photo album is not enough for a mom who loves to cherish every minute of her bundle and joy as she will definitely take pictures of her baby every chance she got.
Moses Basket
– A basket is great for parents as they can bring their baby anywhere comfortably. Basket can carry a newborn up to 4 months old and can even be use as storage for toys and other accessories when the baby is older.
Baby Toys
– Giving baby toys is a good idea when you want something fun for the baby. Teddy bears and other baby toys for girls can help comfort and pacify a crying baby.
Baby Shower Gifts for Mom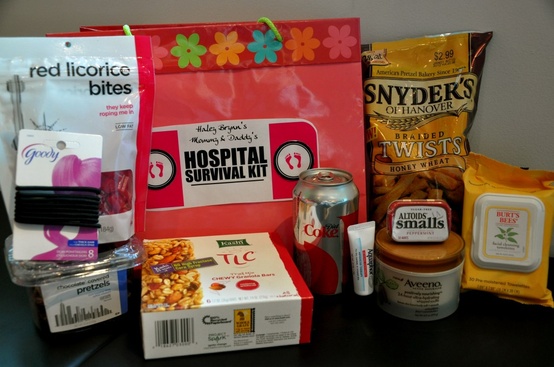 Gift Certificate – Giving future moms a gift voucher that they can use to shop for baby clothes and basic essentials is a fantastic baby shower gifts for mom as they can buy things for the baby without paying. Take note, gift vouchers can be used to purchase a large quantity of nappies and baby wipes.
Gift Voucher – Giving a mom-to-be gift voucher to a photo session for her and the baby is a nice treat, so buy one now for your friends or relatives.
Spa Package – Treat future mom to a weekend spa getaway to help her relax and de-stress. Pregnancy is a wonderful but stressful experience, and a spa can definitely help calm the nerves.
Books – It is a wonderful source of information, so giving a book that teaches first time mom how to take care of a newborn baby is a superb idea. There are many books to choose from to Mommy 101 to classic books such as Winnie the Pooh, wherein they can read the book to their baby.
Baby Shower Hostess Gift Ideas
A lot of mom-to-be have trouble finding the best gift for the person who made everything possible if you are one of them this is your lucky day as I have compiled a few baby shower gift to consider.
Movie or Concert Tickets
– If the hostess is an avid concert or movie watcher give her a ticket as the inexpensive gift can certainly make her day. The ticket can help take away the stress of planning and preparing your baby shower.
Baked Goodies
– Muffins or miniature cakes are also wonderful to give as baby shower hostess gift, simple and delicious.
Toiletries
– This is a great gift when more than one people are hosting the event. Toiletries are inexpensive, practical, and with the right packaging, your gift can look expensive.
Baby Shower Invitation
Who Should Be on the Guests List for the Baby Shower?
If you are hosting a baby shower for your friend or relative, make sure you consult the guest of honor before finalizing the invitation list. When you consult first, you will avoid not inviting someone significant to your guest and most importantly will not invite someone that should not be invited to the party.
By the way, in the old days baby showers are just for women, today you can throw a baby shower for future mommy and daddy.
Baby Shower Ideas
Baby showers are social gathering that is celebrated around the world, whether you are in Canada or Brazil, you can find the best gift to give to your relative or friend. After all, there are a lot of cute and fantastic things out there that you can give as baby shower gift at a great price just keep searching until you find the best one.
Image Sources: