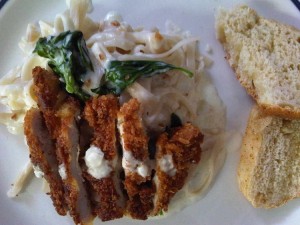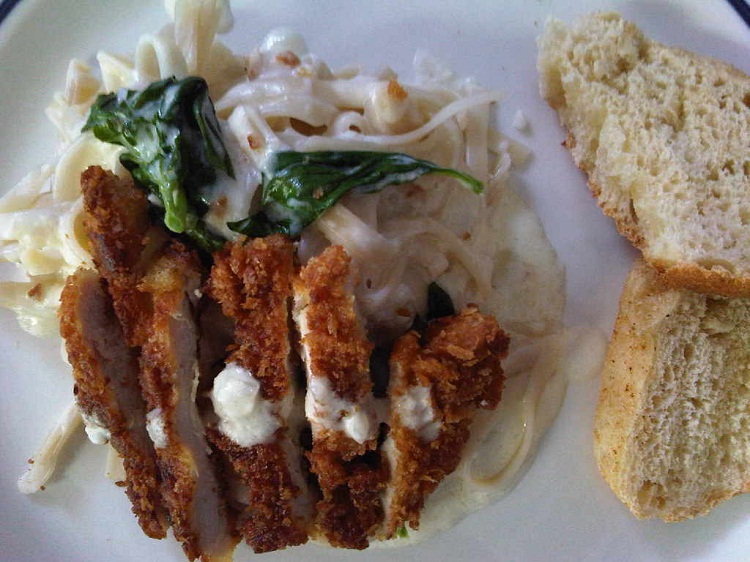 Looking for the best Chicken Fettuccine Alfredo recipe? I love all cream based pasta dishes. My favorite is carbonara that I always make on holidays and special occasion. This Christmas, I want to serve something different to my family and Chicken Fettuccine Alfredo is just perfect for the occasion. Fettuccine Alfredo is a classy and delicious comfort food for many people. This pasta dish is a popular dish because you can never go wrong a fettuccine Alfredo.
Chicken Fettuccine Alfredo is a dish made from fettuccine noodles tossed with butter and cheese. It is so easy to make probably why it is popular in the US and across the world. Anyway, this American-Italian inspired dish was named after its creator Alfredo di Lelio, a restaurant owner and chef. He created the dish to satisfy his pregnant wife that is having problem keeping the food down.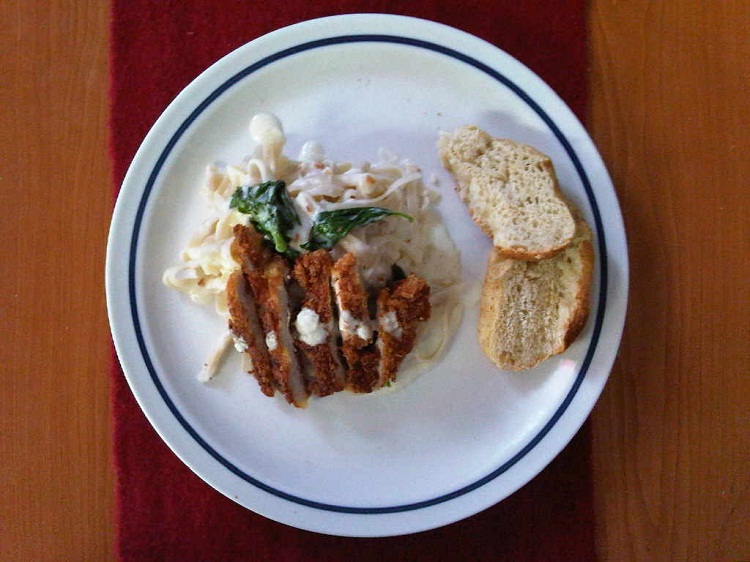 Easy Chicken Fettuccine Alfredo Recipe
My Fettuccine Alfredo recipe is easy and inexpensive to prepare. Unlike the original Fettuccine Alfredo preparation, which used only cheese as thickener my version thickened with starch.
How to Make Chicken Fettuccine Alfredo
My chicken fettuccine alfredo recipe is easy to make. It is also perfect for romantic dinner and just whenever you fancy a pasta dish. Below is the ingredients and step by step procedure to prepare Chicken Fettuccine Alfredo.
Fettuccine Alfredo with Chicken Recipe
Cheese
Heavy Cream
Butter
Chicken
Cornstarch
Basil
Parsley (Optional)
Olive Oil
Garlic Powder
White Pepper
Chicken Stock
Mushroom
Flour
Panko
Procedure:
In medium sized saucepan combine 1 tablespoon olive oil and 1 tablespoon butter then add the flour to make a roux.
Next, gradually add the chicken stock while stirring continuously.
Reduce heat to medium low then slowly stir in the cheese.
Continue stirring until mixture start to thicken. Do not let the mixture boil.
Add the mushroom, basil and continue cooking.
Season with garlic powder and pepper.
Serve with strips of chicken on top.
For the Chicken:
Slice the chicken breast to make it thinner and using a mallet pound to flatten the chicken.
Sprinkle the chicken with garlic powder, salt and pepper.
Coat the chicken with flour.
Dipped the chicken into a bowl of egg (beaten)
Coat in panko or japanese bread crumbs.
Over a medium pan, fry the chicken until golden brown.
Once fried slice into thin strips.
Serve on top of fettuccine.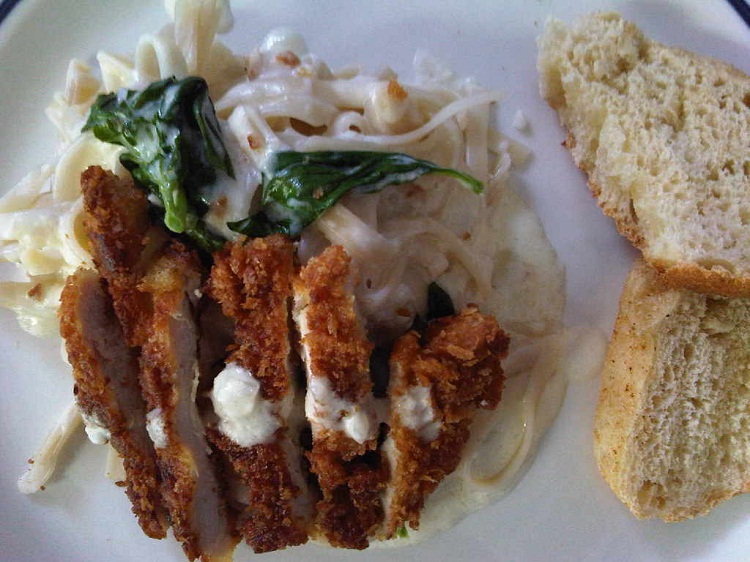 Note: You can grill the chicken if you don't want to fry it. I prefer my chicken pan fried.