Christmas day is getting nearer and nearer each day so it's time to start planning your Christmas dinner. This year, you can make Christmas dinner extra special with irresistible salad, a delicious starter, mouthwatering side dish and melt in your mouth ham or whatever you fancy. I have picked easy to prepare Christmas dinner ideas that will impress everyone.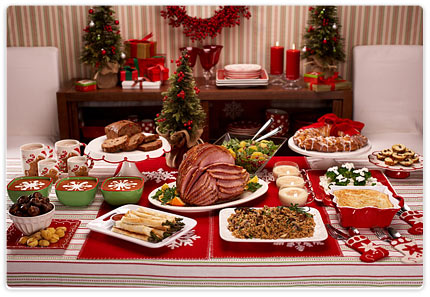 My pick of Christmas dinner recipes includes easy Christmas dinner idea and main dishes that guests will love. I'm hosting this year Christmas dinner party as I always do, which is why I want to serve something different, this time. So, I have scoured the internet for Christmas food ideas from starters, side dishes and main dishes that I would love to make and serve to my family and friends.
Christmas Dinner Ideas
I have gathered some Christmas dinner recipes to make your Christmas dinner memorable and satisfying.
Easy Christmas Dinner Ideas
Delight your family with this easy christmas dinner ideas. This recipe below can start a memorable Christmas dinner party.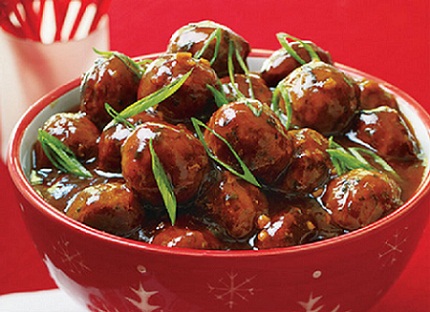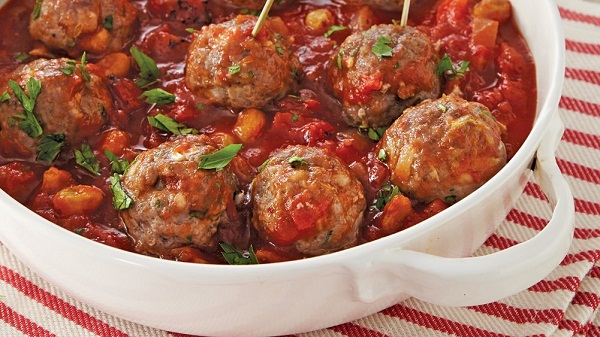 Slow Cooker Meatballs in Tomato Chutney
Christmas Dinner Starter Ideas
I have here two christmas dinner starter ideas. The first one is vegetarian delight while the other one is best for seafood lovers.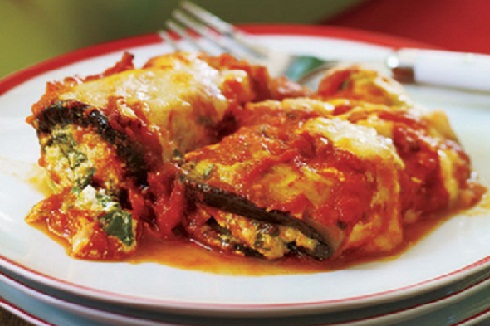 This eggplant rollatini recipe is a fantastic option for dieters and health conscious individual.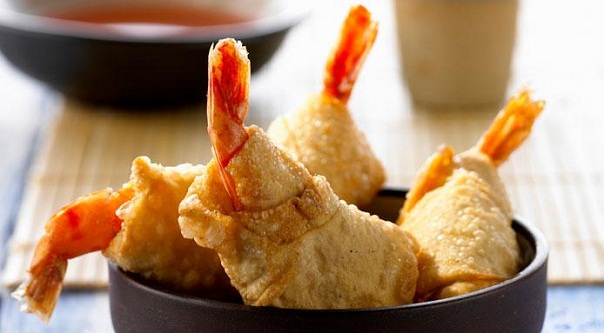 Looking for an easy seafood and Thai recipe? This Thai shrimp's wonton recipe is a quick dish to make, making it a fantastic appetizer.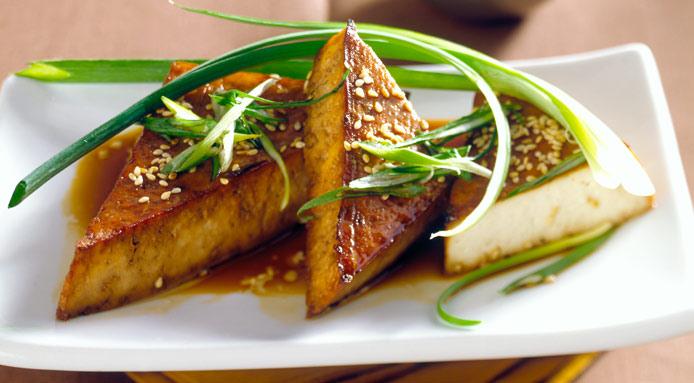 Fried tofu is a healthy starter perfect for those on a diet or dont want to add weight this christmas.
Fried Tofu with Sesame Seeds and Spring Leeks Recipe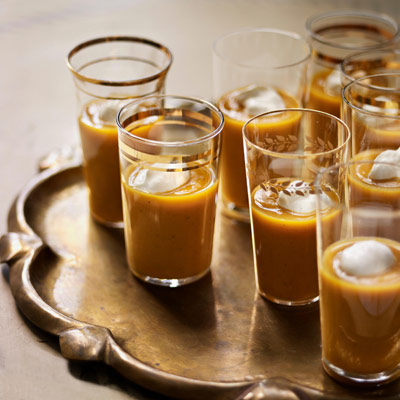 Roasted Winter Squash Soup Recipe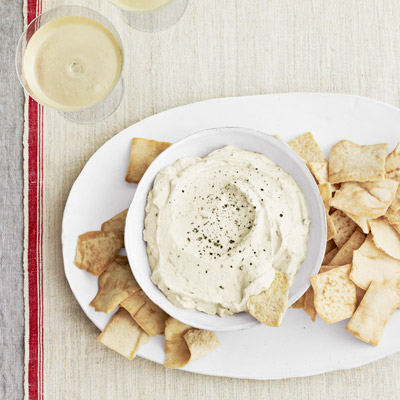 Ideas for Christmas Dinner
Looking for cornbread recipe? This cornbread is a great addition to your Christmas Eve dinner menu ideas.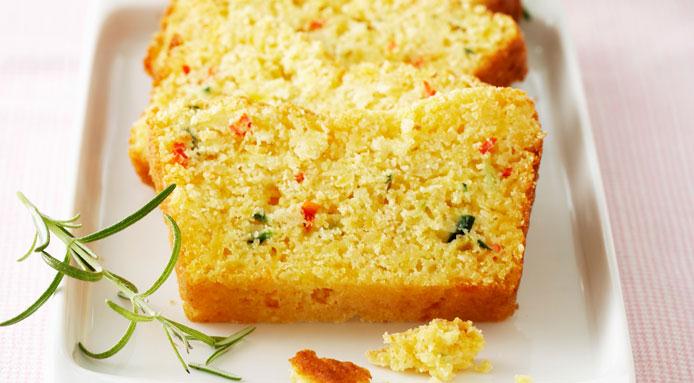 Red and Green Chilies Cornbread Recipe
Christmas Day Dinner Ideas
This seafood salad recipe is easy and cost effective to make. I'm going to try this recipe this week to taste test as i want my Christmas dinner menu to be perfect. What do you think about this seafood salad recipe?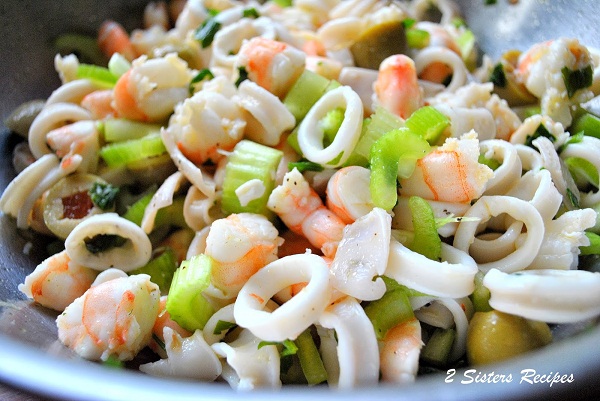 This tiger prawn salad lime and coriander recipe is my second option. It's fresh and simple to make for christmas dinner. I love seafood so i'm choosing between two seafood salad.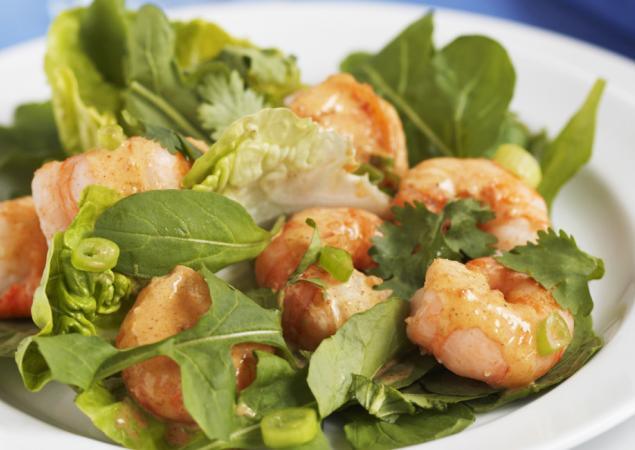 Tiger Prawn Salad Lime and Coriander Recipe
Christmas Dinner Party Ideas
This corn cream soup polenta recipe will warm your stomach and heart. The picture alone is already heartwarming what more when you finally tried it.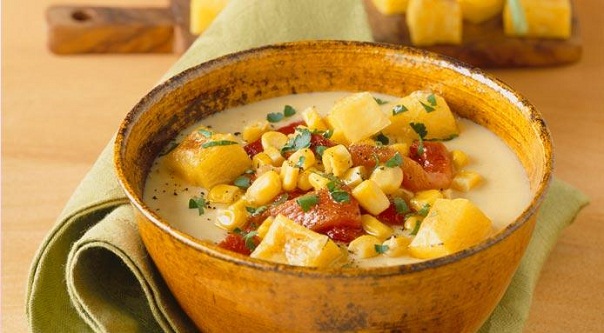 Corn Cream Soup Polenta Recipe
Christmas Eve Dinner Ideas
This mashed potatoes cabbale leeks recipe is an Irish recipe. It is an ideal side dish to a turkey or ham dish.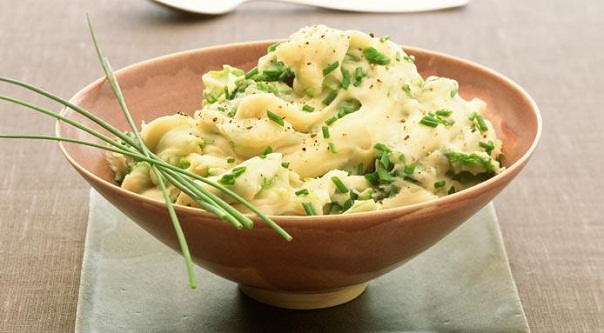 Mashed Potatoes Cabbale Leeks Recipe
or how about a meat dish for christmas eve?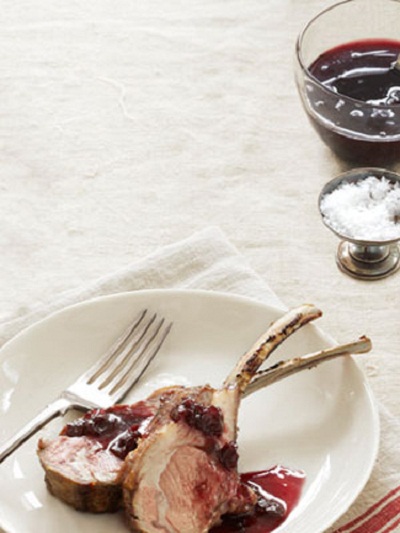 Cherry Port Glazed Rack Lamb Recipe
Dinner Ideas for Christmas
Looking for a light dinner ideas for two? This Pierogi Sauerkraut mushrooms recipe is just right for a romantic christmas dinner.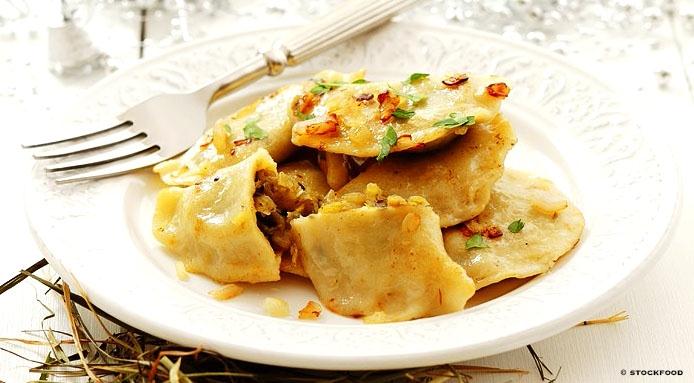 Pierogi Sauerkraut Mushrooms Recipe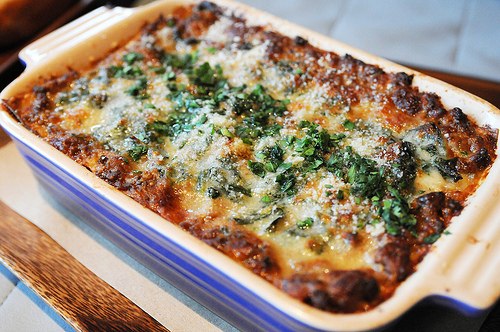 Ideas for Christmas Eve Dinner
Paella is my mom specialty. This is a delicious seafood and meat dish. I have never tried making paella yet. And I'm considering making Paella this Christmas to surprise my mom. So, I search the internet for a paella dish that my mom and guests will love this Christmas.
Christmas Dinner Food Ideas
Christmas dinner is the perfect time to showcase your culinary skill. This year, you can win everyone's heart with a fabulous chicken dish. This Roasted Cornish Hens with Wild Rice recipe will make you a great cook.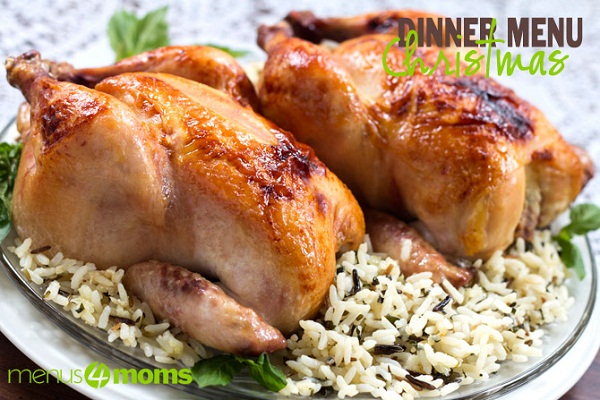 Roasted Cornish Hens with Wild Rice Dressing Recipe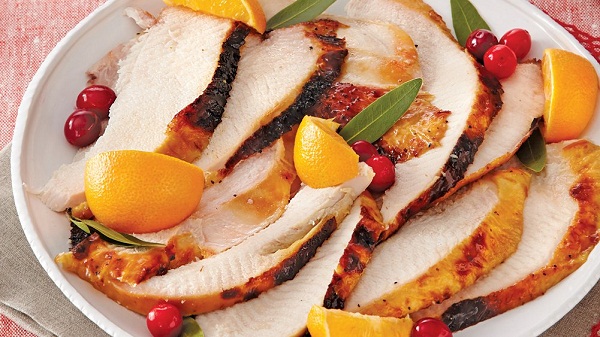 Roast Turkey with Fresh Thyme Rub and Maple Glazed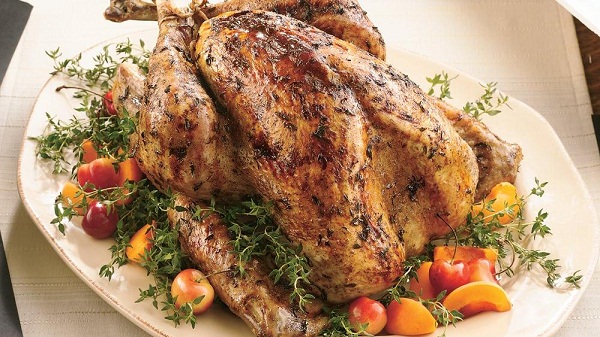 Turkey Breast with Cranberry Orange Glaze
Christmas Party Dinner Ideas
I love chicken but I don't think fried chicken is good for a Christmas dinner party. I want this year to be special so only the best chicken recipe will be included on my christmas dinner menu. Luckily, i found this Chicken Marbella recipe, just look at it. There is only one word to describe this dish and its yummy.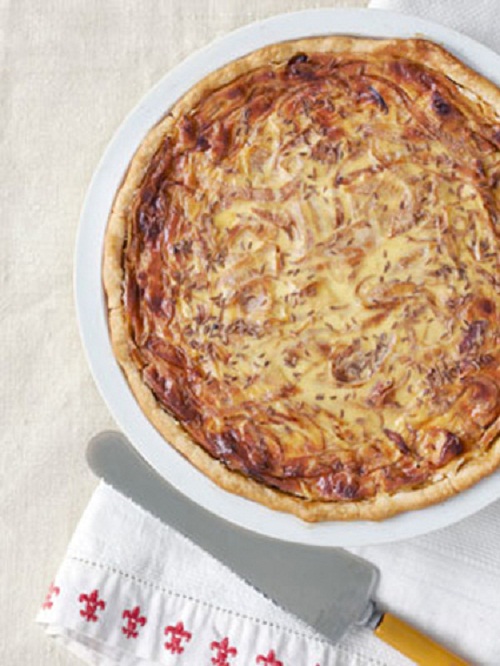 Christmas Dinner Ideas for A Crowd
Wow! This Roast pork dish is one showy main dish…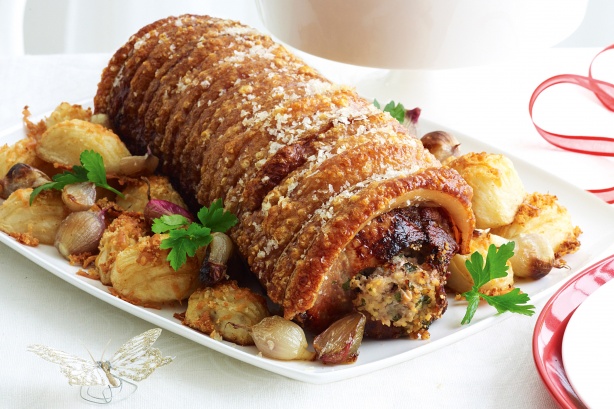 Roast Pork with Pistachio Stuffing Recipe
Christmas Dinner Menu Ideas
This salted roasted prime ribs beef dish is great with red Cabernet Sauvignon or Merlot. What do you think?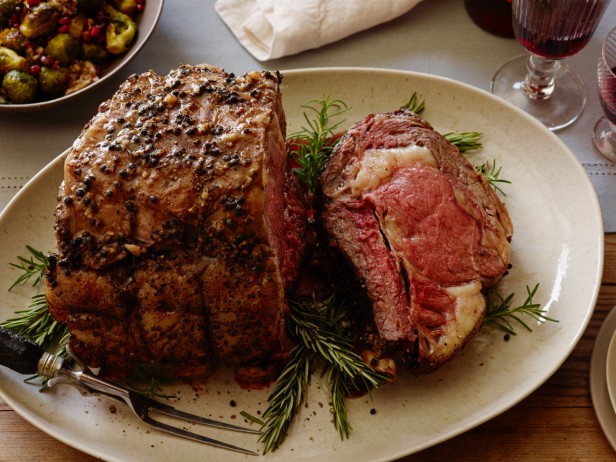 Salt Roasted Prime Ribs Beef Recipe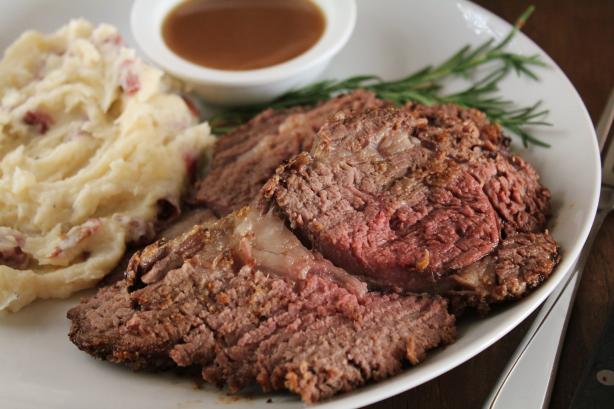 Here is another prime rib recipe to make for your christmas dinner.
Christmas Ham Dinner Menu Ideas
Glazed ham for Christmas dinner? Why not right? I love ham and this baked honey glazed ham recipe is great for a dinner party. Guests will love this ham so be ready for they will ask for second serving.
 This baked honey glazed ham great with white Riesling or Red Pinot Noir. Do you have any other wine suggestion for this ham dish? I do! check out the ham recipe below: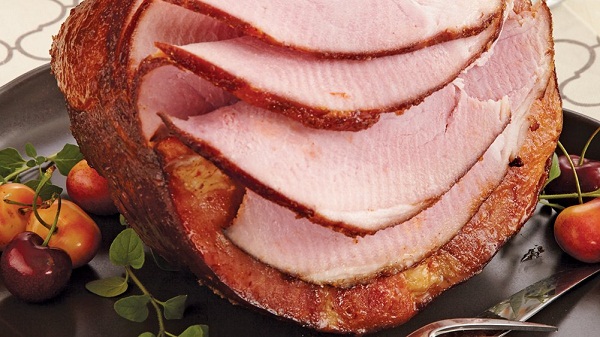 Christmas Dinner Ideas Recipes
This is a dish that deserves the best red wine like syrah or zinfandel.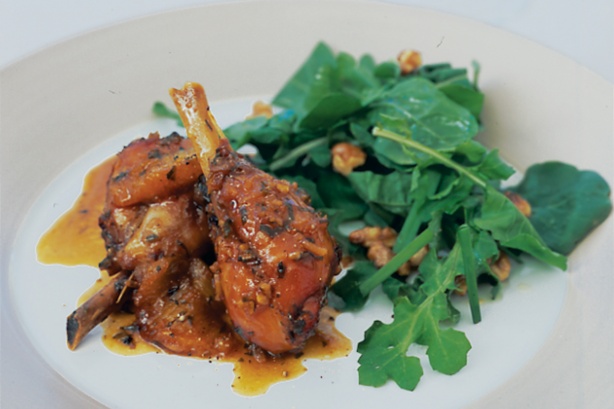 Citrus Tarragon Chicken Recipe
Christmas Dinner Recipes Ideas
This is another award winning beef dish that you can serve this christmas.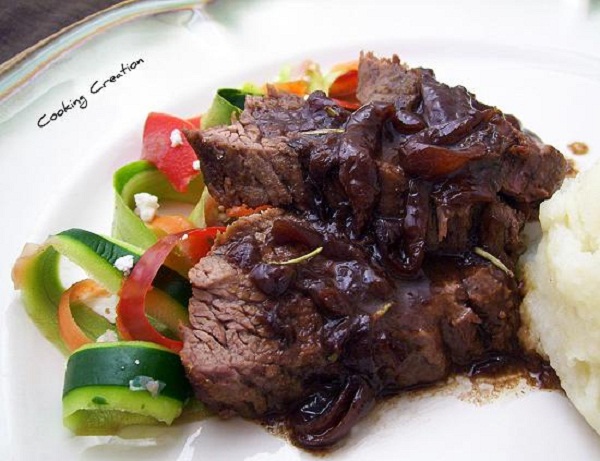 Beef Tenderloin with Caramelized Onions and Red Wine Sauce Recipe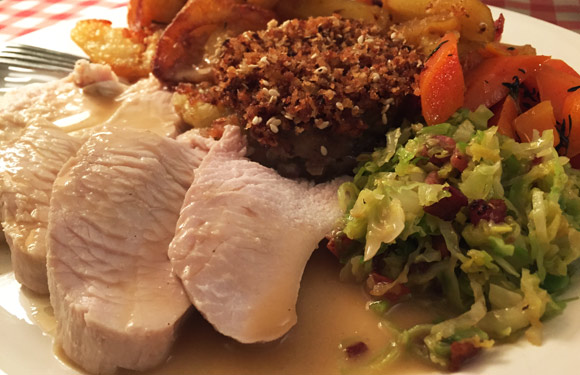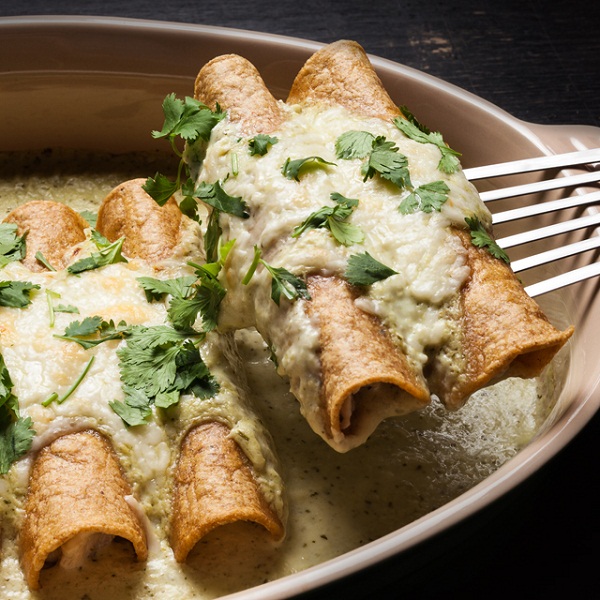 I hope you love my christmas dinner ideas. Thank you for checking my post. Have a nice holiday, Merry Christmas!