Looking for christmas brunch recipes that would give you plenty of time to enjoy the holiday season? The Christmas brunch ideas would get your morning covered. There is no need to shop for any new ingredients because you can create these recipes using ingredients you already have in the kitchen. With these amazing brunch recipes, you have easy to prepare food that will fill your guest's bellies before you kick them out the guest room.
Christmas Brunch Recipes
This christmas you can sit back and relax in the morning with these christmas brunch recipes. Some of the make-ahead dishes that you will find here are simply scrumptious. You can make them the day before as some of the recipes here can be keep in the fridge for up to 24 hours in advance.
Panettone Bread Pudding Recipe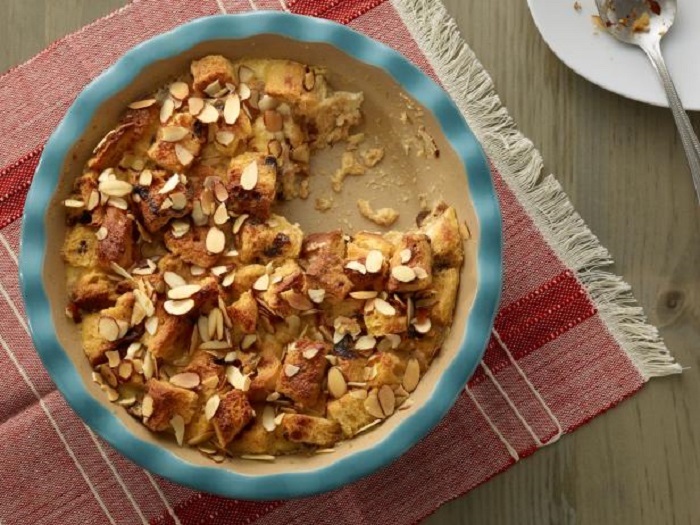 Southwestern Egg Bake
This corn, cheese, chili, and egg bake makes great make-ahead brunch. You can have a relaxing time on Christmas morning with your family as you can prepare this brunch ahead of time.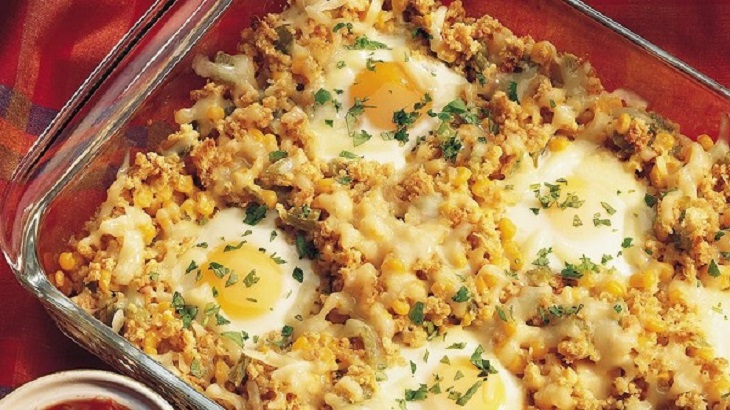 Spinach & Cheese Strata
This is another good make-ahead recipe, you won't regret preparing it for your family. The combination of cheese and spinach is just irresistible.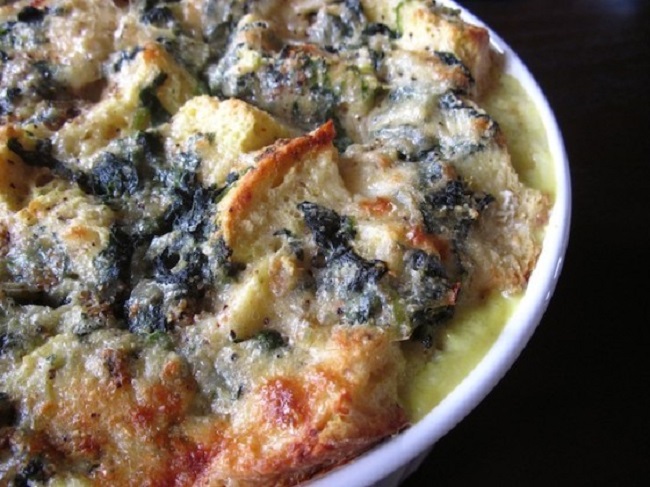 Image Source
Bacon and Egg Tart
This is a perfect tart for christmas morning, all the key ingredients of a good breakfast meal is here.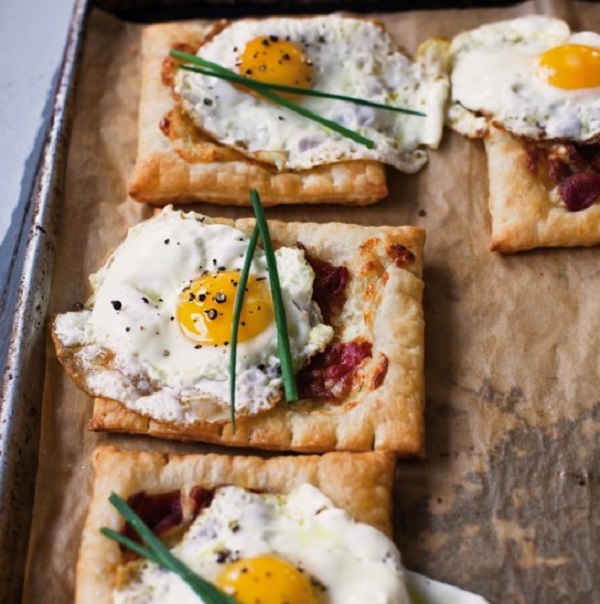 Image Source
Kale, Leek and Ricotta Crostata
The look of it already makes me hungry, how about you? Give this recipe a try, I would certainly try it this coming christmas.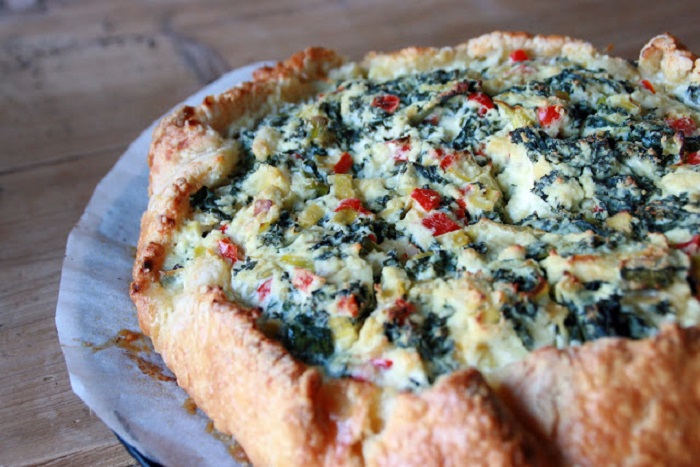 Image Source
Hash Brown Egg Nests with Avocado
I love hash brown, eggs and bacon in the morning. So, a dish that combines all my favorite breakfast food is worth a try. Look at it, is it worth your time? I'd have to say yes. Because the yummy egg, crispy bacon, hash brown and cheese can wreak havoc on your tastebud. Add chilled avocado slices on the side to cleanse your palate is also a good idea. Yummy!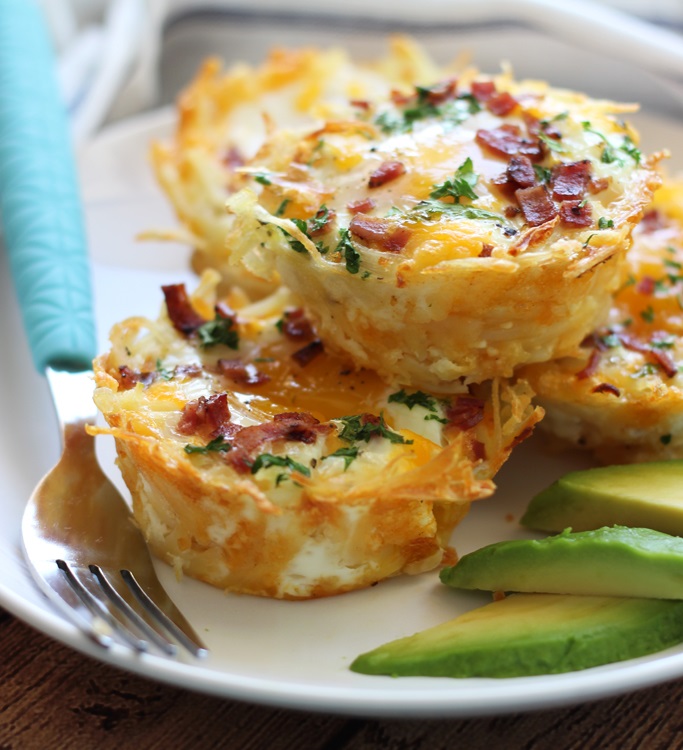 Image Source
Spicy Simmered Eggs with Kale
Eggs with kale, why not! It is a healthy and yummy breakfast dish, no doubt about it!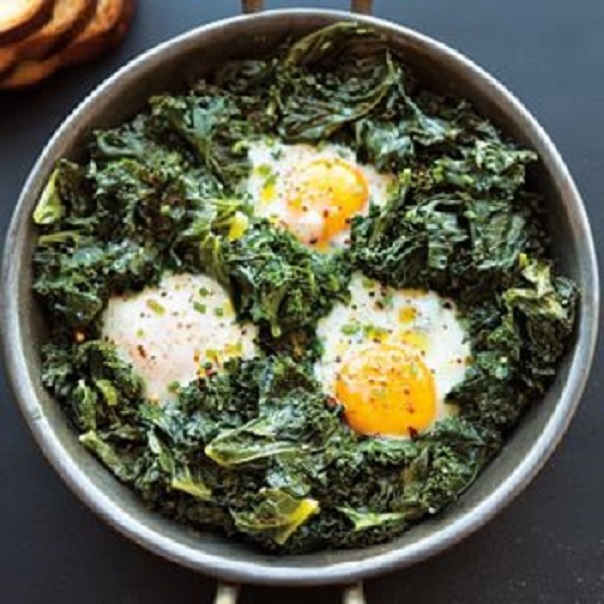 Image Source
Mushroom, Leek  and Fontina Frittata
Frittatas are great served warm or at room temperature, so this is a perfect do-ahead dish. It is meatless good for health conscious individuals.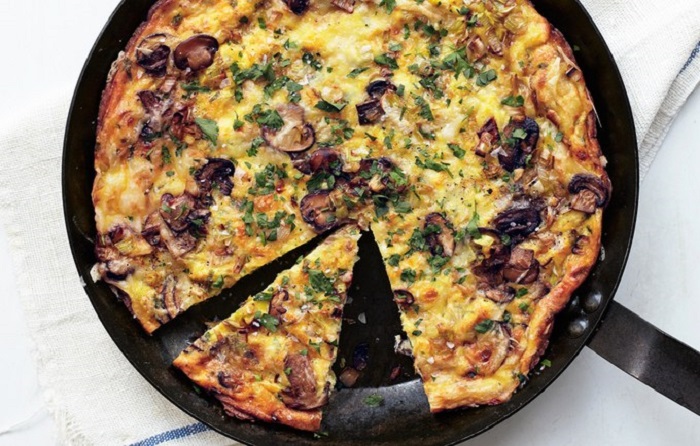 Cheesy Tater Tot Breakfast Bake
This Cheesy Tater Tot Breakfast Bake is really irresistible! It's easy to prepare, make-ahead, and tastes great the next morning!  A must try dish.
You can prepped this dish the night before, and still scrumptiously delicious! Kids and adults alike will eat this with gusto. There is no doubt that this is going to be a family favorite.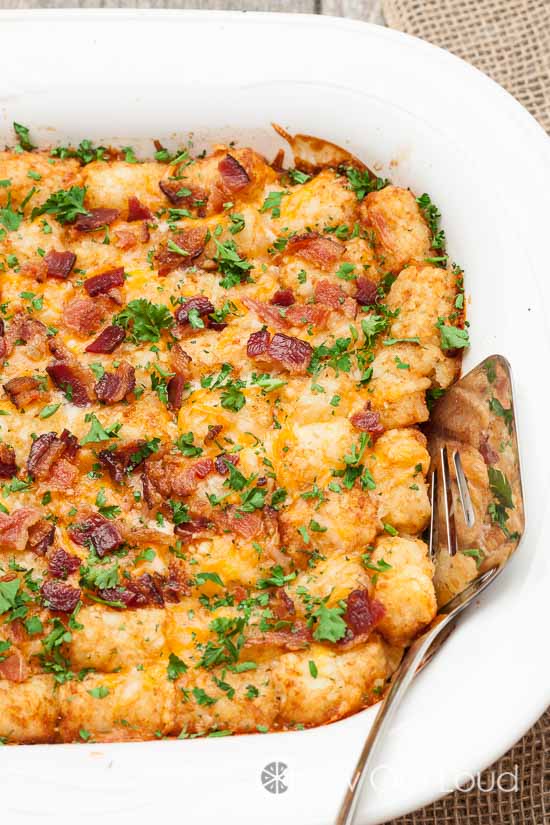 Image Source
Gingerbread French Toasts
Prepped it the night or day before Christmas in advance without worrying about ruining  it. This Gingerbread french toasts recipe is a must try, as you can keep it in the fridge for up to 24 hours . If you have a friends or family coming on christmas morning, you don't have to worry about food. It is a nice gift to yourself when you have less thing to worry about the big day.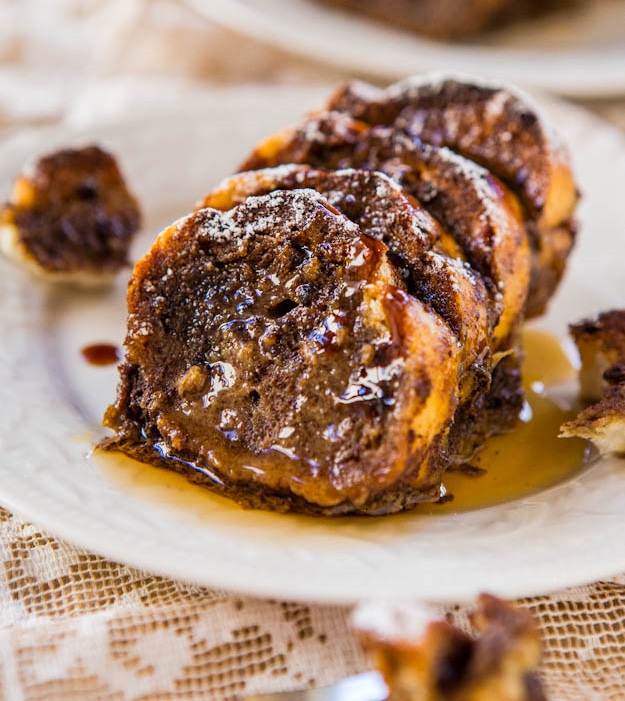 Image Source
Hash Brown Quiche
This hash brown quiche is excellent served hot or cold and you can make it the day before. In my home, you won't find anyone mucking on the kitchen early in the morning for breakfast, except for me. LOL! I love christmas morning, so this is good breakfast made ahead of time, or brunch for me. You can also serve it to 2-3 people.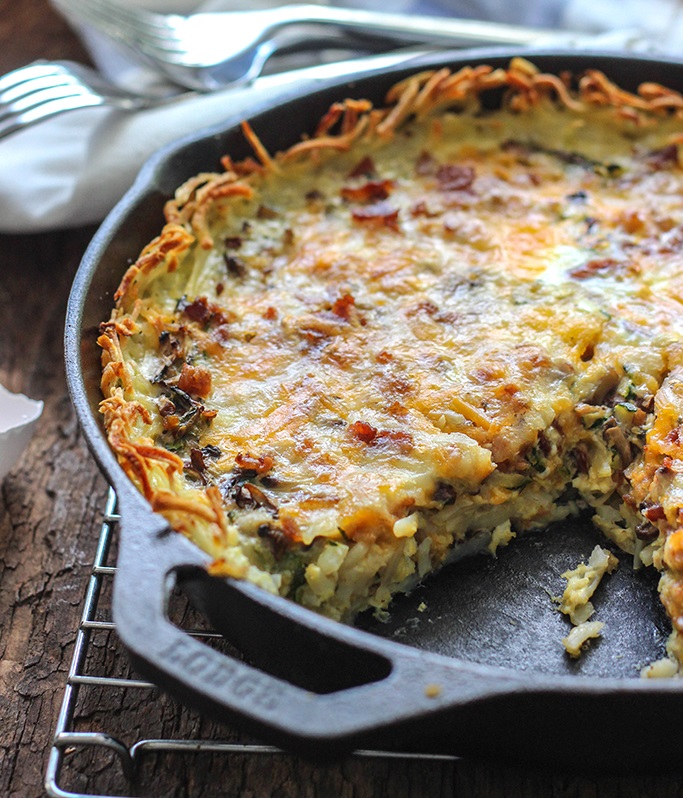 Image Source
On the Go Breakfast Muffin
Do you love having omelet in the morning? If you are always on the go, you will love this simple dish. It changes the way you eat omelet. This muffin has everything you like in your omelet from ham, bell peppers, mushrooms, onion and whatever you desires.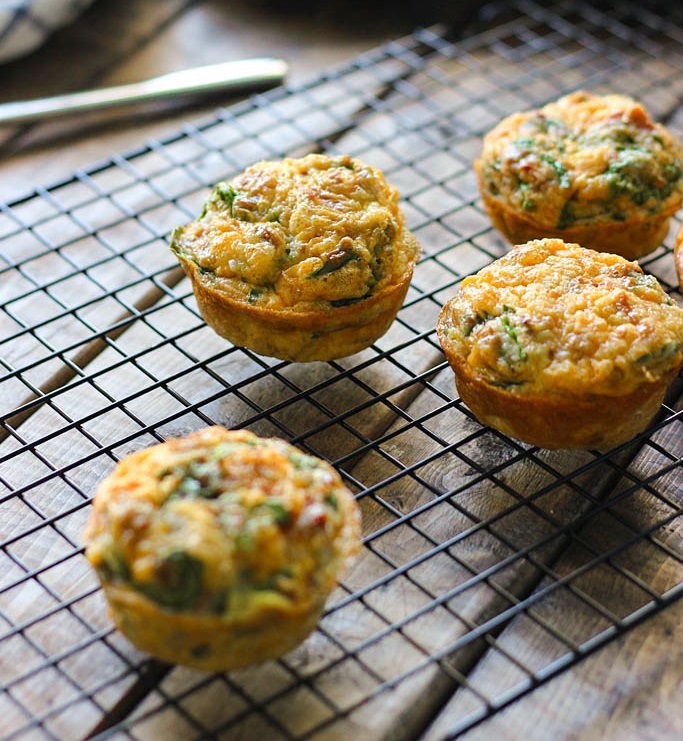 Image Source
Cheddar Ham Potatoes Verde
Cheddar ham potatoes is perfect for a savory brunch. It is cheesy, loaded with ham and potato  then boasted with jarred salsa …it's delish!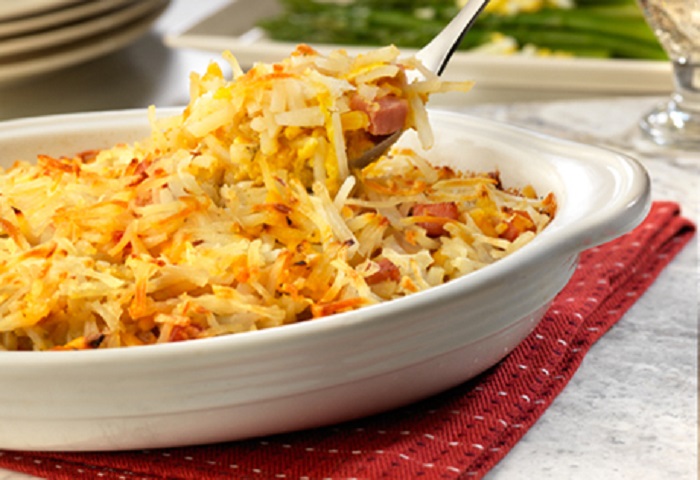 Image Source
Savory Bread Pudding with Spinach, Bacon and Sun-Dried Tomatoes
This is another super delish make-ahead savory brunch. You can't go wrong with this dish especially when one of the key ingredient is bacon. Yummy!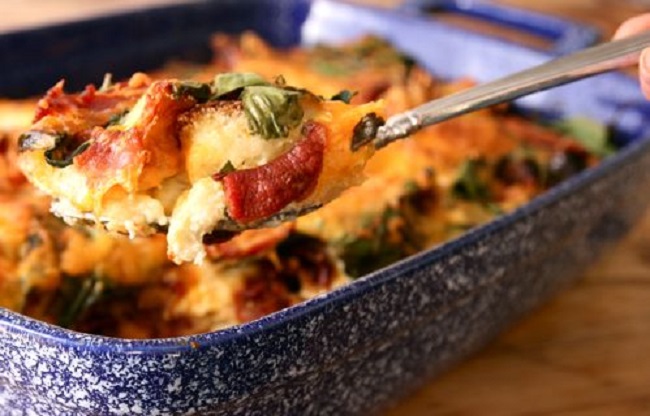 Image Source
Winter Breakfast Chili Over Eggs in Sourdough Bowls
I love baking sourdough breads so this chili over eggs dish is an excellent partner to my bread.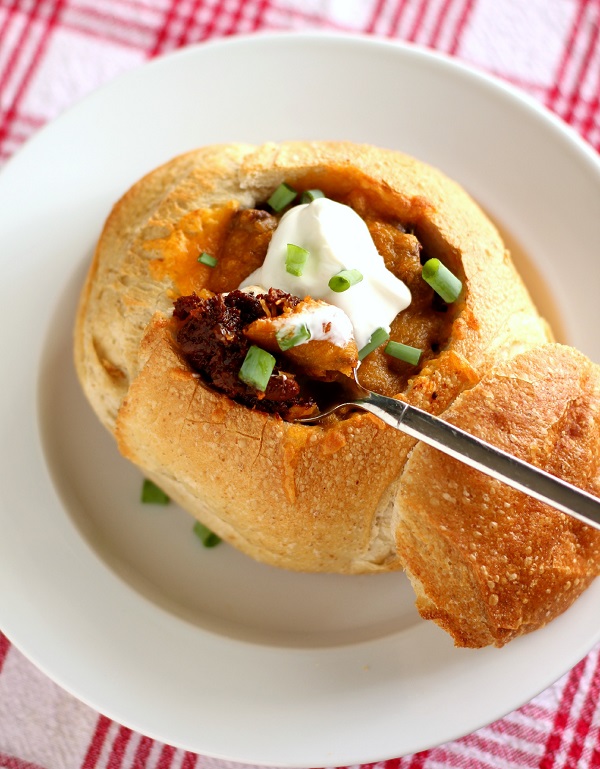 Image Source
Sausage Toast Breakfast Strata in Baked Tomatoes
Yummy! It is a must try make-ahead sausage dish.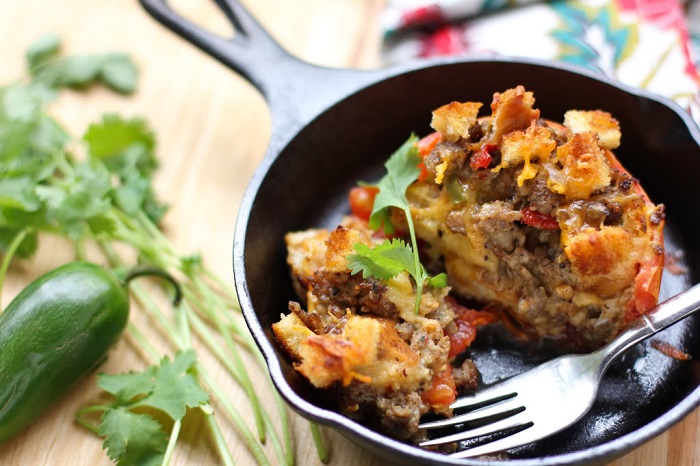 Image Source
Breakfast Stuffed Mushroom Portobellos Stuffed with a Leek and Gruyere Scramble
This is already on my list of christmas food to try this holiday. Looks cheesy good!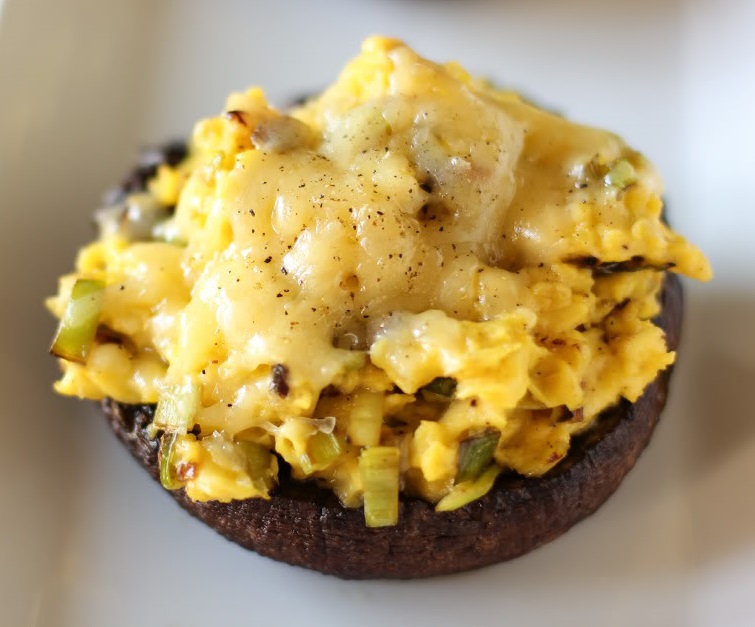 Image Source
23
Sunny Side Up Tart
Sunny side up eggs in tart? Yes! Give this dish a try, you know that it is good by just looking at it. Take a break from your usual christmas breakfast menu and make a scrumptious tart using eggs, onion, bacon, and spinach on a store-bought puff pastry.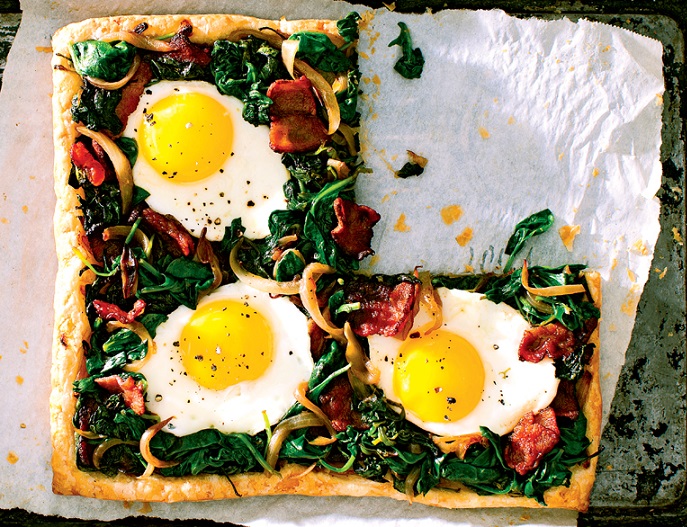 Image Source
Spicy Brunch Lasagna
My ultimate dish is lasagna, perfect for all hours of the day.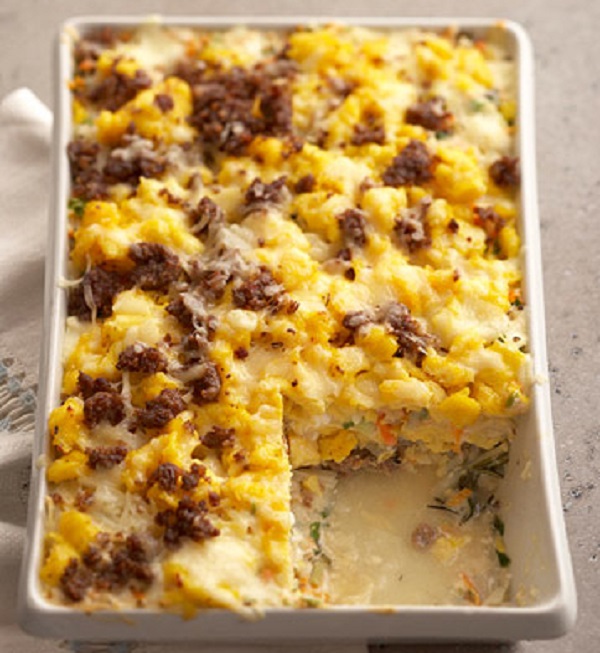 Image Source
Sweet Potato and Salmon Hash Bake
This is a good dish to try if you have salmon stored in the fridge.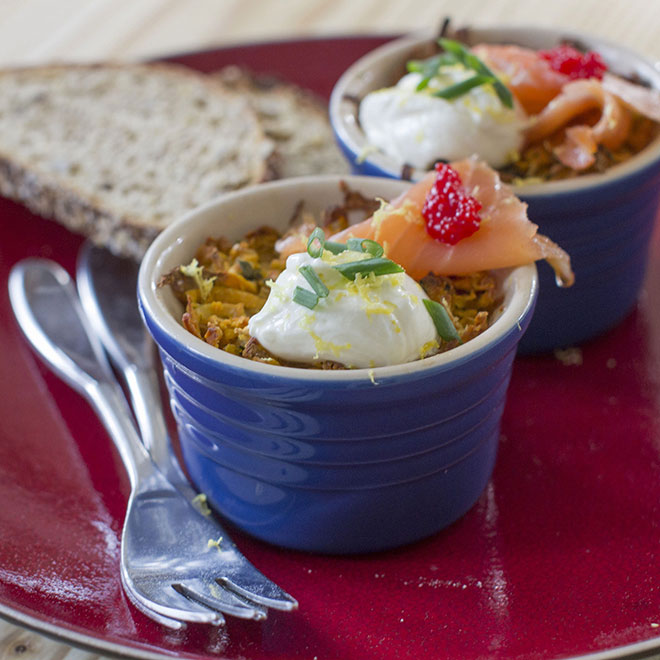 Image Source
Lima Beans Leek Quiche
This is a healthy quiche, definitely a must try for people who are into eating healthy foods.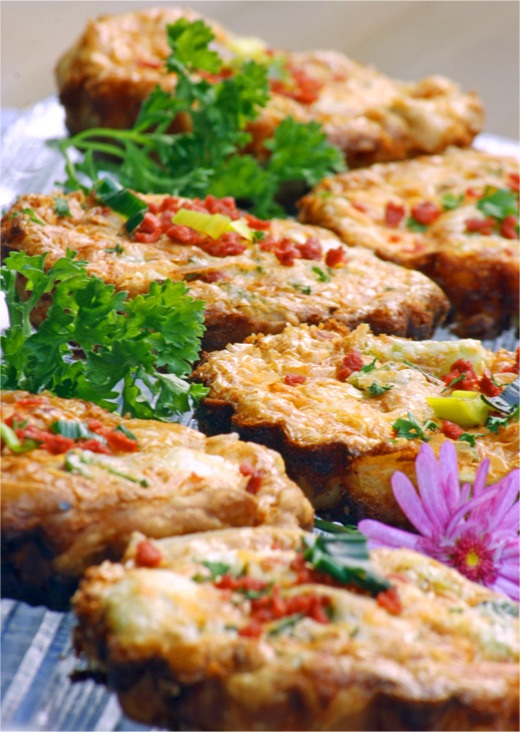 Image Source
Leftovers Muffin
This is great for thanksgiving, christmas and throughout the year. It is easy, delicious and budget friendly as you just used whatever leftovers you have over the holidays.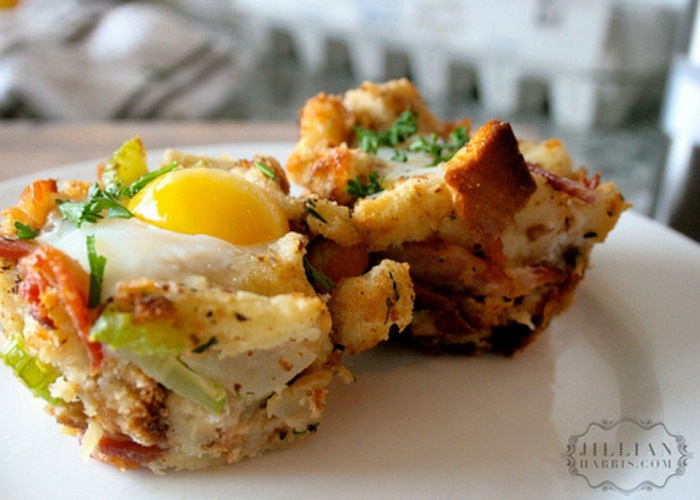 Spinach Artichoke Frittata Christmas Trees
Spinach and Artichoke frittata is great to served cold and warm. You can save yourself from endless cooking with this make-ahead breakfast dish.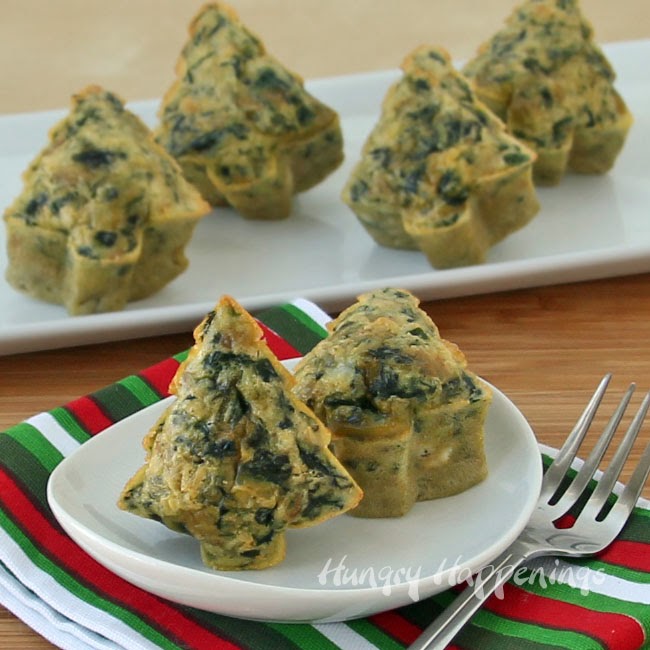 Sweet Potato and Spinach Strata
Yummy, yummy and yummy! Look at it, I have no more to say but yummy…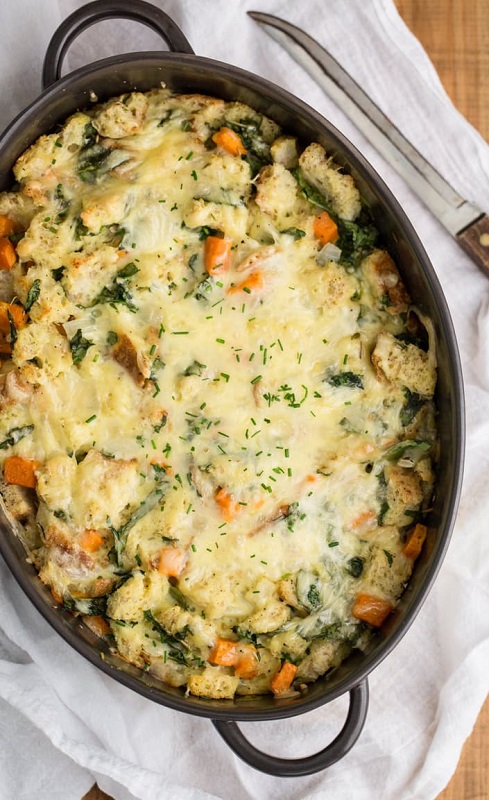 Image Source
Muffin Peas Ham
You can make this anytime not just on christmas morning.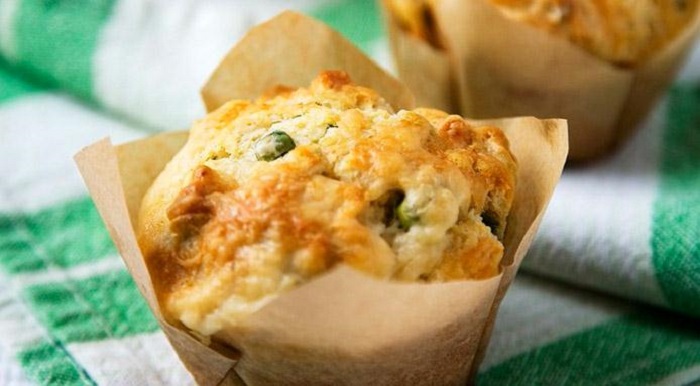 Image Source
Purgatory Eggs
You can definitely go to purgatory and back once you tried this dish. It is amazing good, how do I know? well, I already tried it! Yummy!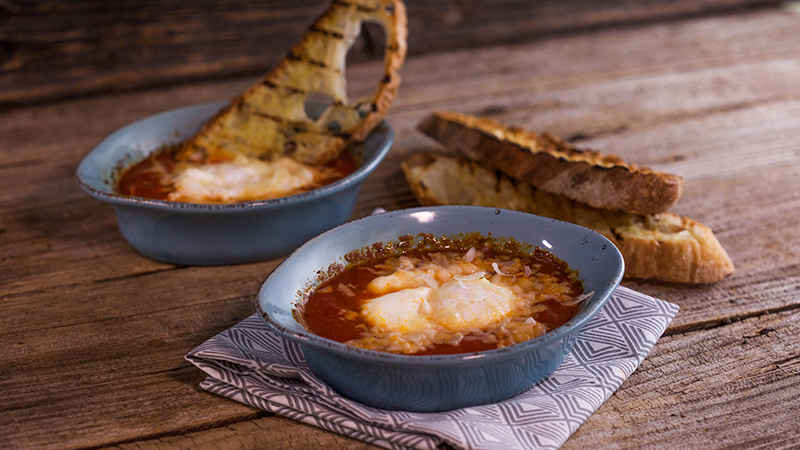 Eggs Purgatory Recipe