Are you excited for Christmas? Do you love making mouthwatering cakes for Christmas? If you say yes to both questions then you are on the right page. This page contains fabulous cake ideas that you can share with your fellow Pinners.
Christmas is one of the holidays I always look forward to each year. I always get excited every time the "bear" months hits because it means the most exciting time of the year is near. There are many reasons to get excited when Christmas season is near. For someone who loves to bake, this is the time to make your family's favorite cakes. The holiday season is also a good time to make additional money for doing the things you love, which is baking. It is a busy season for there are plenty of parties to attend, gifts to wrap and unwrap and be merry.
Christmas Cake Ideas
There are tons of desserts that associated to the Christmas season and everyone has their favorites. So, I have browsed the internet to provide a wide variety of cakes for desserts, some you may have baked or tried already, others not. Let us begin with the Chocolate Peppermint cake, it is a delicious cake.
Chocolate Peppermint Cake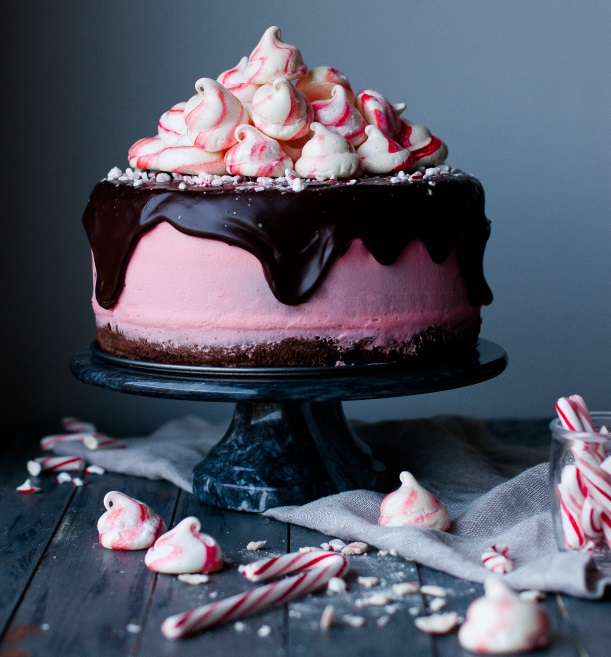 Chocolate Peppermit Holiday Cake
Yummy Peppermint cake for Christmas dinner or lunch…
Candy Cane Peppermint White Cake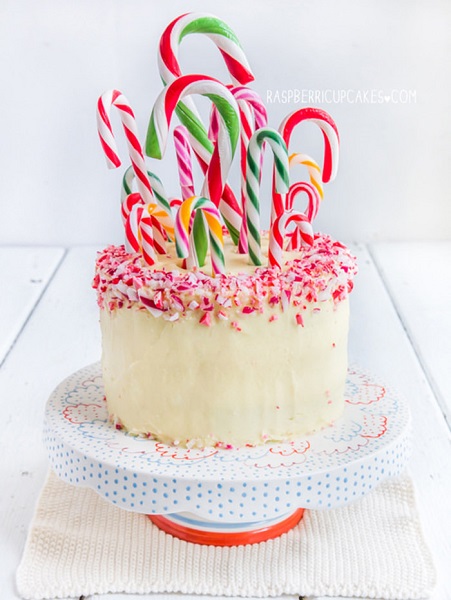 Candy Cane Peppermint and White
Candy cane cake for Christmas? Well, why not it is a great flavor and perfect for the occasion.
Blue Velvet Coconut Torte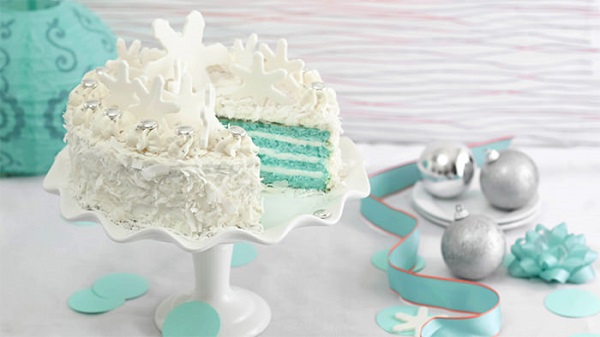 I give this cake thumbs up for design since i haven't tried the recipe yet, but it looks delicious.
Juicy Spice Cake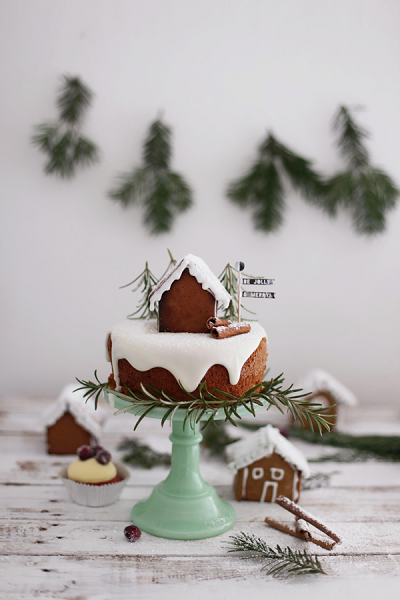 This Spice cake has a delightful taste and it is also designed nicely.
Snowman Cake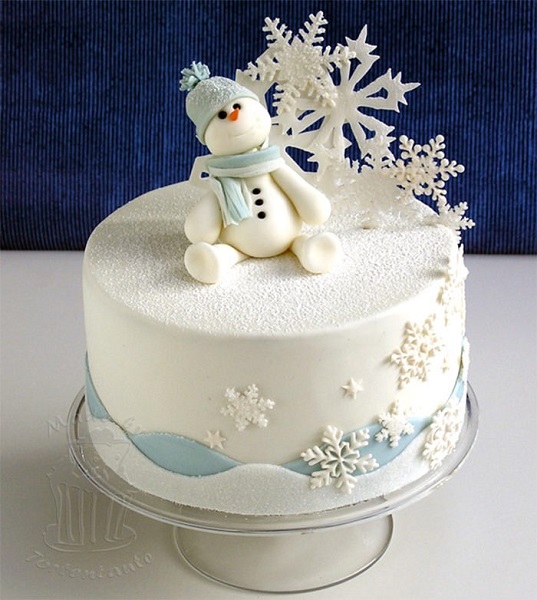 Here's another cute snowman themed cake for Christmas that you can try.
Christmas Tree Cake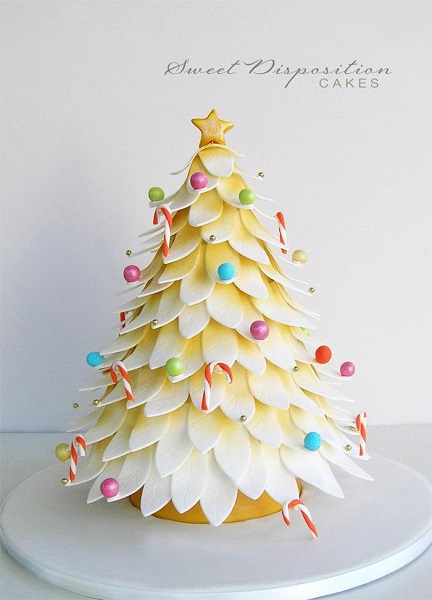 Image Source from SweetDispositionCakes
Simple, cute and looks tasty…
Holiday Winter Wonderland Cake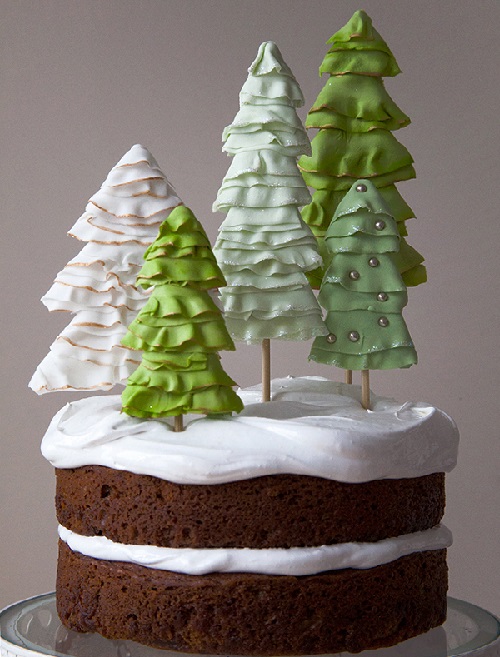 Holiday Winter Wonderland Cake
This is another Christmas cake idea that you should try. It is easy and quick to make and looks delicious. I also like the look of the meringue frosting on the cake, it looks like a soft bed of snow on a mountain.
White Chocolate and Berry Cheesecake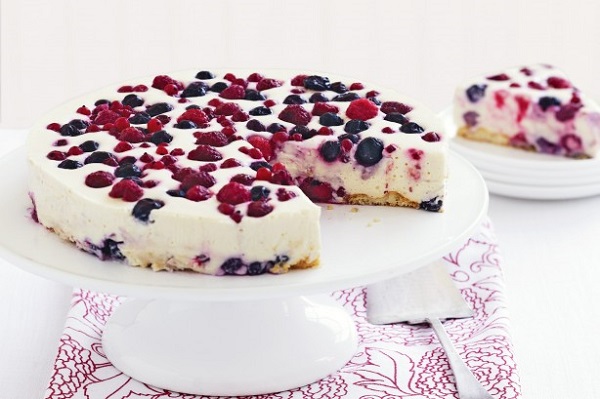 White Chocolate and Berry Cheesecake
Look at that cake, makes you want to just eat it all in one sitting. Yummy!
Chocolate Cake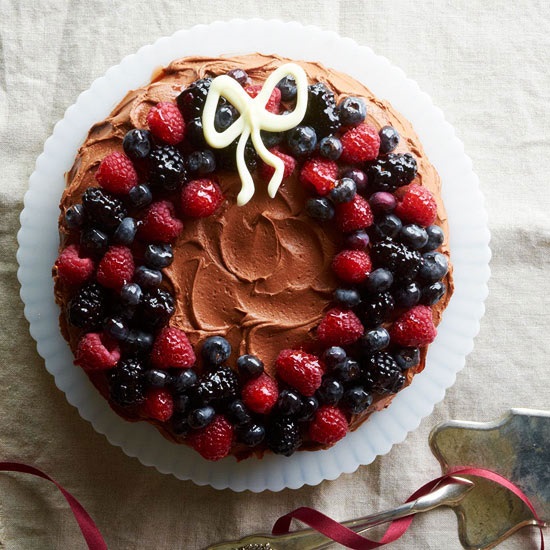 Chocolate, chocolate, I love chocolate cake…
Maple Mascarporne Cake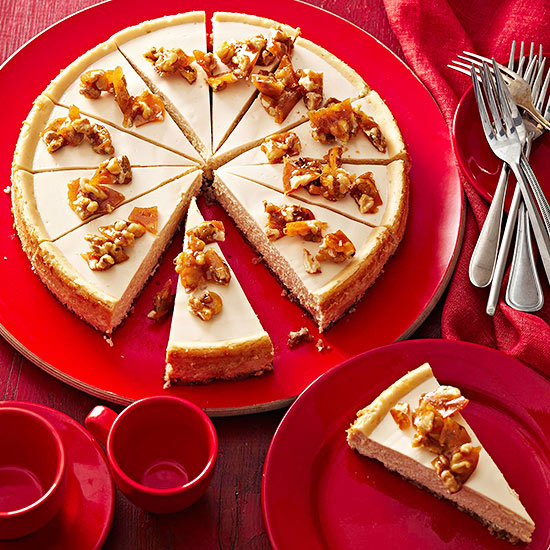 Calling all cheesecake lovers, check out this recipe. I believe this Maple Mascaporne Cheesecake should be served for Christmas dinner. The combination of tangy Greek yogurt and maple syrup smothers with mascarporne should be enough reasons to try it.
Peppermint Dream Cake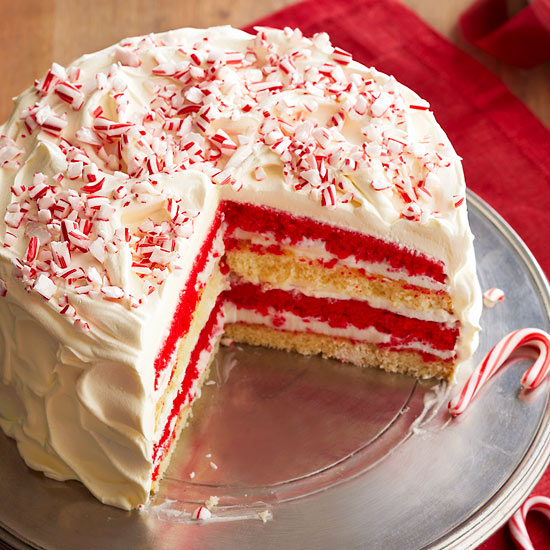 I have only one thing to say for this cake, it is "delicious" and perfect for Christmas dinner.
Storybook Cake Roll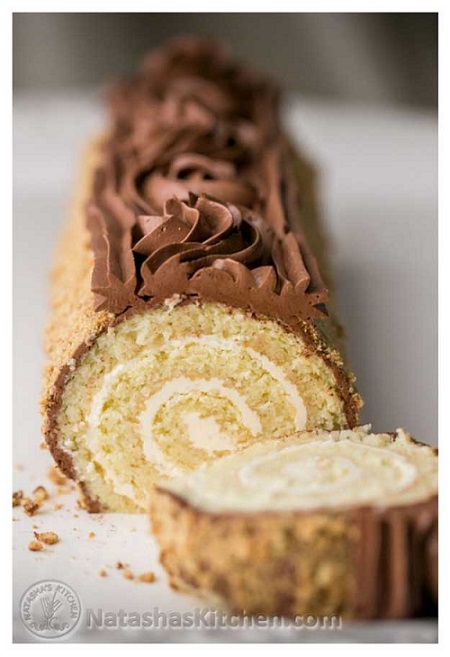 This cake has a moist base, rolled with delicious vanilla buttercream and covered in chocolate frosting and cookie crumbs for a subtle crunch. The cake according to the baker is based on a classic Russian cake known as Tort Skazka which means "Storybook cake."
The cake tastes and looks like something you would buy from a European bakery, but you can easily do at home. It is simple to make and great for any special occasion or holiday. This cake is even good for a tea party with family and friends.
Greek chocolate Yule Log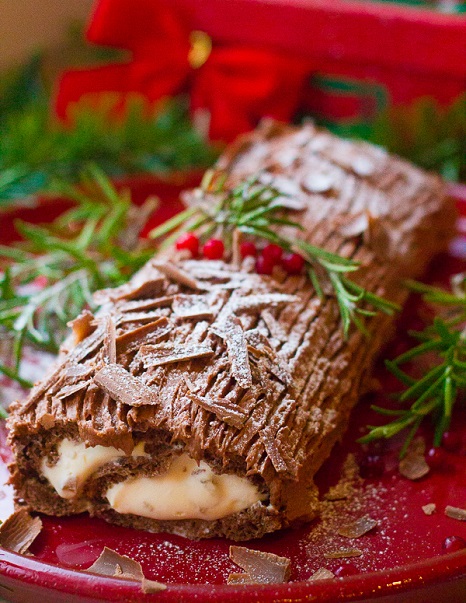 A yule log is a cake that best symbolize Christmas. I always see this kind of cake on Christmas, and the tree log look of the cake never fails to amaze me. This kind of cake takes a lot of skill and creativity to achieve the look of a tree log. I totally dig this cake so I'm sharing this recipe on Pinterest.
Buche de Noel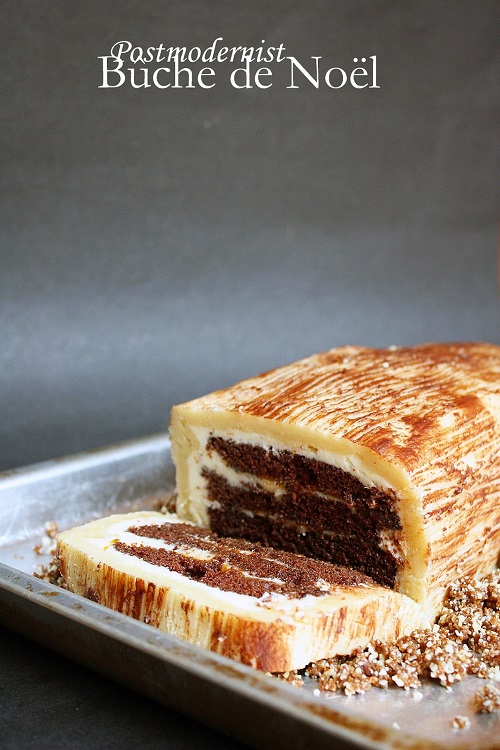 Tired of the usual yule log cake? This Buche de Noel cake is the perfect solution to your problem. It is not the usual log cake, and the flavor is good.
Pumpkin Poke Cake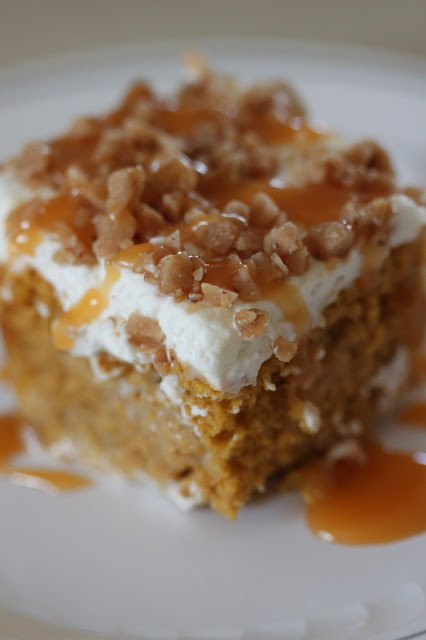 Whoever says pumpkin cake is just for Thanksgiving is dead wrong. This Pumpkin Poke cake, I discovered while browsing for a recipe to try this Christmas looks delish. I never tried making Poke cake yet maybe with this recipe I can finally do one. The recipe seems easy and quick to make which gives this cake added points.
This cake has a rich base with the flavor of fall spices and pumpkin pie. I also think this cake is great for people who is not fond of too sweet cakes, and the caramel drizzle and toffee pieces definitely complement the cake flavors perfectly.
Chocolate Raspberry Mousse Cake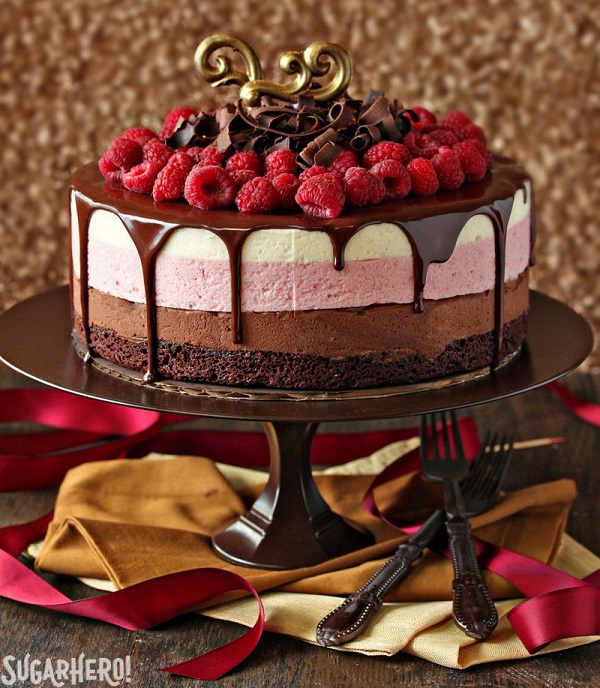 Chocolate Raspberry Mouse Cake
Brownies and mouse go perfectly well on this cake. The layers of mousse – raspberry, chocolate and vanilla with chocolate, curls and raspberries on top makes this cake unbelievably good. I mean, come on, the flavor combination of this cake could make you behave badly. Look at it, what the first thing that comes to mind when you see this cake?
Cranberry Christmas Cake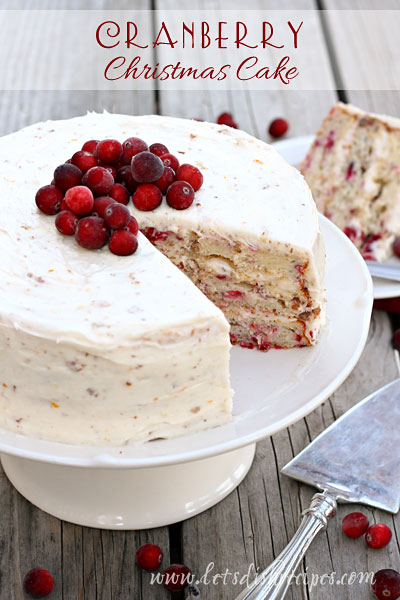 This Cranberry Cake has a rich and tasteful filling. I love this cake for it is beautiful inside and out so you can serve it at holiday dinner. The taste of this cake is fit for all special occasion not just for Christmas. The cream cheese frosting on the cake looks good and makes it also sinfully delicious. I will add this cake to my list of "cake recipes" to try.
Orange Chiffon Cake with Cranberries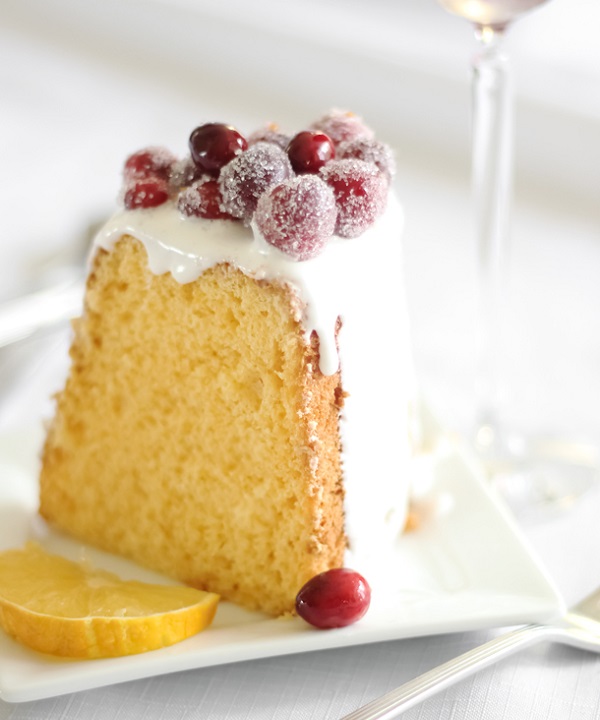 Orange Chiffon Cake with Cranberries
This cake is easy to make even for a newbie.
Choc Cherry Mud Cake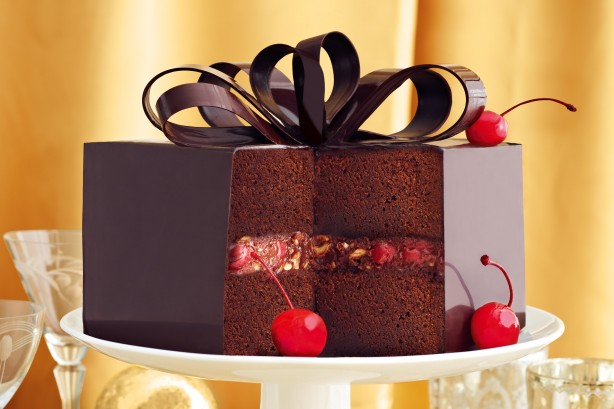 Look at the cake design and the filling, isn't gorgeous? This cake is for professional cake decorator for it takes years of practice or a doze of creativity to pull of the design.
Chocolate Cherry Cake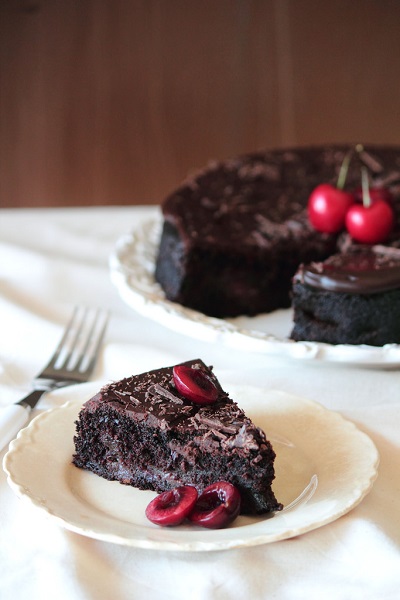 This Chocolate Cherry Cake is definitely worth a try. The rich chocolate base with sweet cherries on top is tempting. There is no doubt that the cherries folded into the chocolate cake batter makes this cake one of the best chocolate flavor. I love chocolate cake so I'm definitely trying this recipe for Christmas especially when I want to impress.