Halloween is just a few weeks away, so it is time to start thinking about your kids Halloween costumes. Do they have a costume in mind or still unsure? The internet offers tons of ideas so you can always find out the best or latest costumes for kids. But, if you like to DIY then this article can help you. I have gathered some of the coolest DIY Halloween costumes for kids that you can copy or use as inspiration.
Awesome Do-It-Yourself Halloween costumes for kids are fun and easy to make even in a really short time. That's right! There are no sewing costumes that you can do and most of them are inexpensive. Little boys and girls would have a blast wearing funky and cool costumes that you have made from scratch. By the way, kid's Halloween costumes are for children to wear and understanding parents to take pictures of at Halloween. So, this coming Halloween celebration, make sure you have a treat for your kids in the form of a cute or scary Halloween costumes. There are plenty of amazingly costume tutorial that you can do at home and your kids will adore. From spider to Wednesday Addams to Lalaloopsy, the choices are endless.
Get started with some of the Halloween costumes for kids that I have gathered on the internet to save you the time of browsing endlessly.
Halloween Costumes for Kids
Below are some of the halloween costumes that you might find interesting and great for your kid.
1. Finding Dory Costume Hank Octopus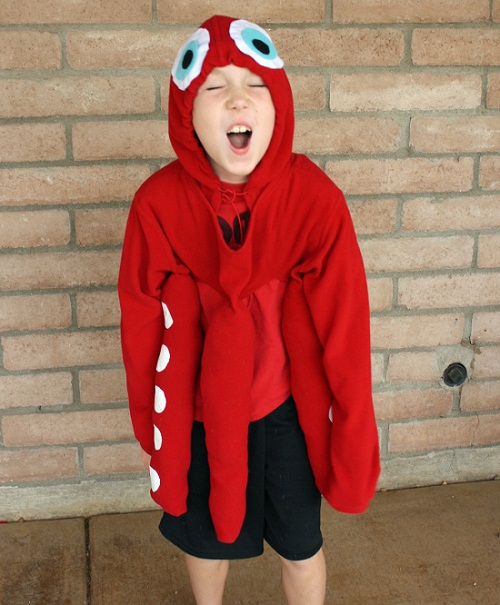 Hank the Octopus is a friendly sea creature from the animated comedy adventure movie "Finding Dory" produced by Pixar Animation Studios and released by Walt Disney Pictures. The movie is a spinoff to the 2003 Finding Nemo. Anyway, if your kid loves the Octopus character rather than the amnesia fish called, who traveled the vast sea to find her parents then this costume is for your kid. I'm sure, you will have a nice time creating this easy to do Octopus costume.
2. Peter Pan Escaped Shadow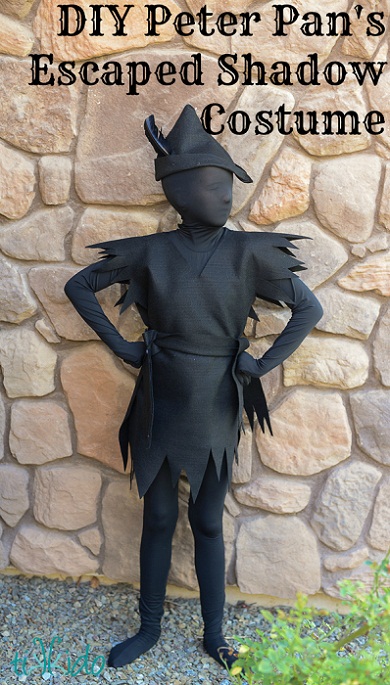 Peter Pan is a mischievous and free-spirited young boy who never grows up and can fly. Peter lives in the mystical island of Neverland together with the lost boys. The flying boy spends his childhood having awesome adventures with his gang and interacting with native Americans, pirates, fairies, and children from outside the island. The fictional character is created by Scottish novelist J.M Barrie. If your kid is a peter pan fan then this costume is worth trying.
3. Mario & Luigi Go Kart Costumes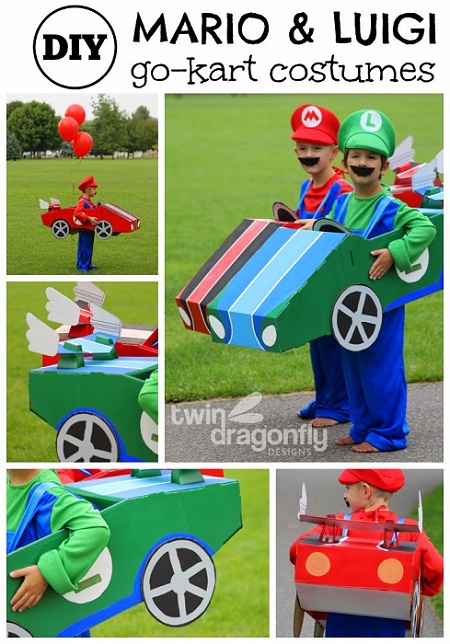 The Mario brothers is a popular character from the video games released by Nintendo. Mario and Luigi are a popular game character.
4. Lalaloopsy Doll Costume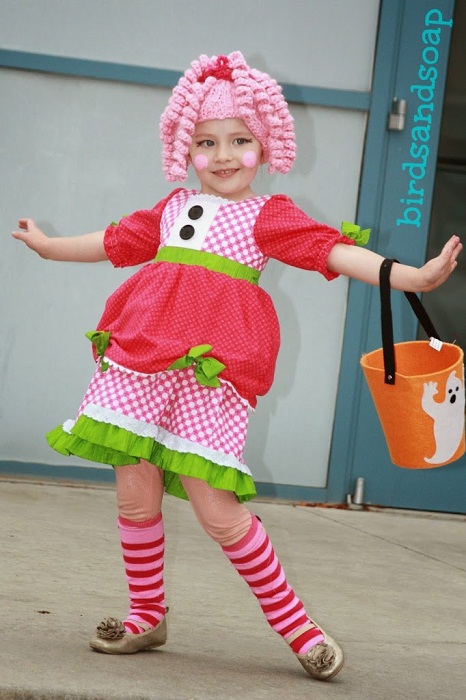 The Lalaloopsy dolls have been a popular gift in 2010. There are a variety of Lalaloopsy dolls available on the market since then. These dolls have been even more popular when they released the videos games and TV specials in 2012.
5. DIY Spider Costume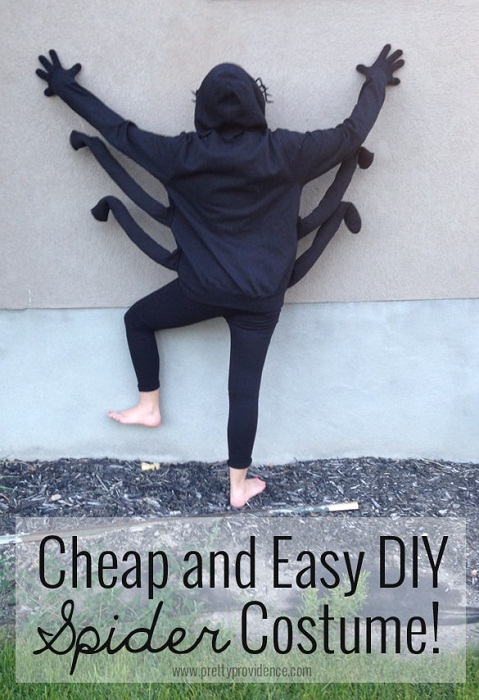 If you want a cool yet cheap costume, better check out this tutorial.
6. DIY No Sew Maleficent Costume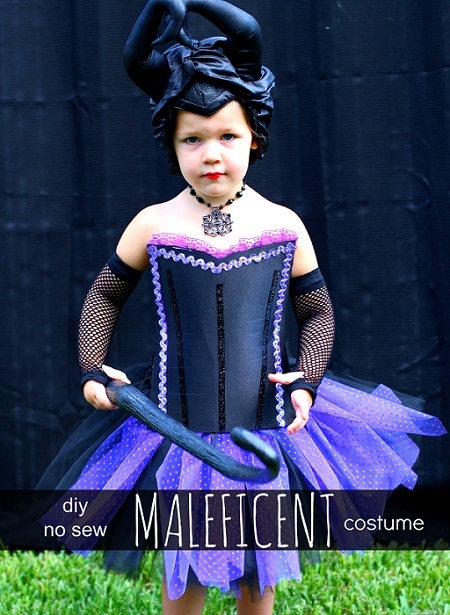 Maleficent is a fictional character in the animated fairy tale film Sleeping Beauty. She is an evil fairy who cursed the beautiful Princess Aurora to sleep. Maleficent appears as the evil fairy godmother in Walt Disney Pictures 1959 animated film Sleeping Beauty, as well as the villainess in the Brothers Grimm's "Little Briar Rose".
7. No Sew Pineapple Halloween Costume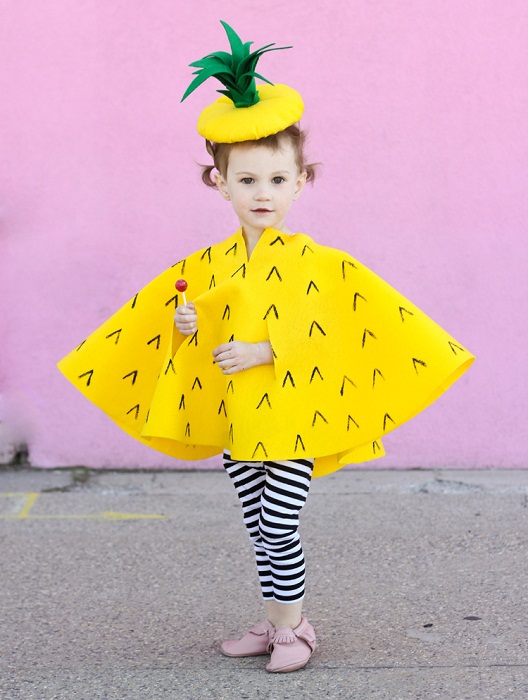 Look this costume, very colorful.
8. Reeses Peanut Buttercup Costume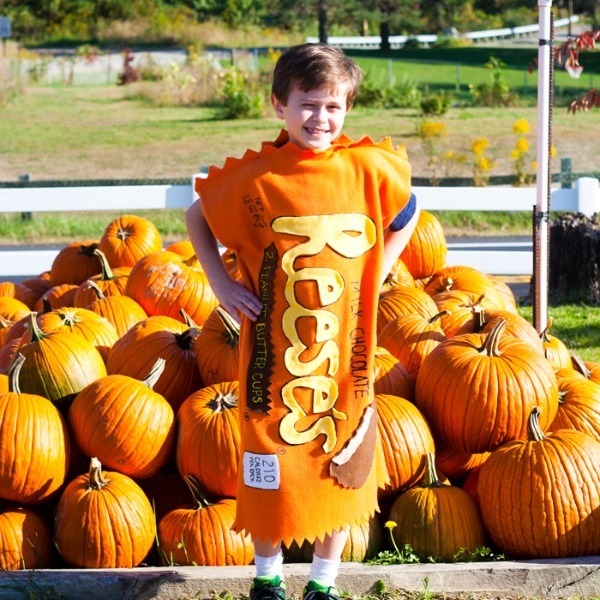 Yummy looking costume!
9. Love Tacos DIY-Halloween Costumes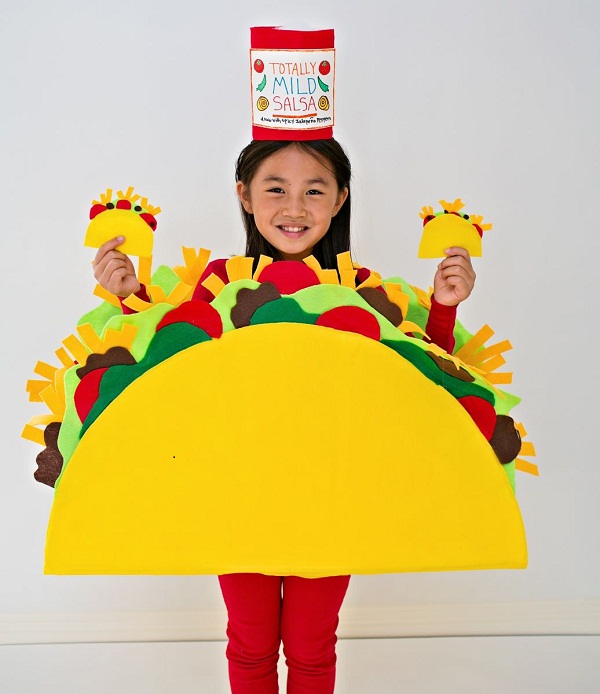 Here's another food costume to consider for your kid's halloween costume.
10. Baymax Costume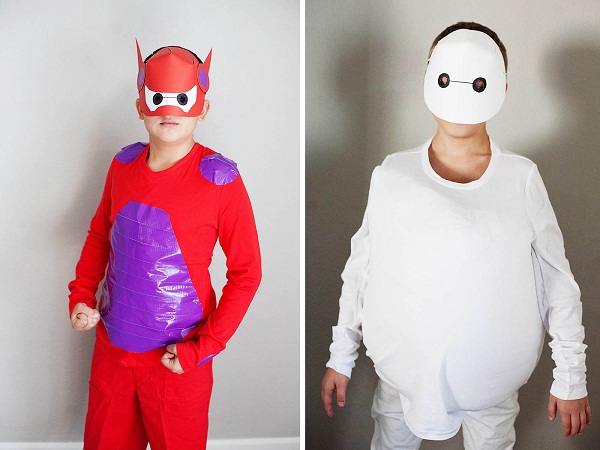 Baymax is a superhero in the comic book published by Marvel Comics. The Baymax character first appeared in the animated film Big Hero released in 1998. Baymax is an artificial health-care robot who attended to Hiro's daily needs. Hiro is the kid who programmed Baymax into a super fighting machine.
11. DIY Harry Potter Costume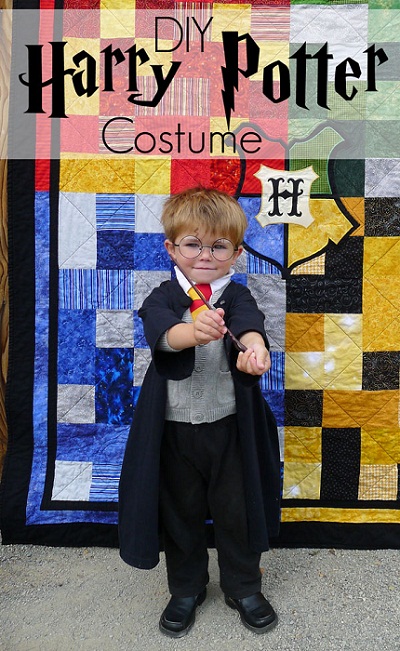 Happy Potter is a popular character. There is not one soul in the world that don't know who Harry Potter is, which is why you will love this costume. Aside from the popularity of the character, you can easily achieve the Harry Potter look without spending much.
12. DIY Disney Frozen Kristoff Costume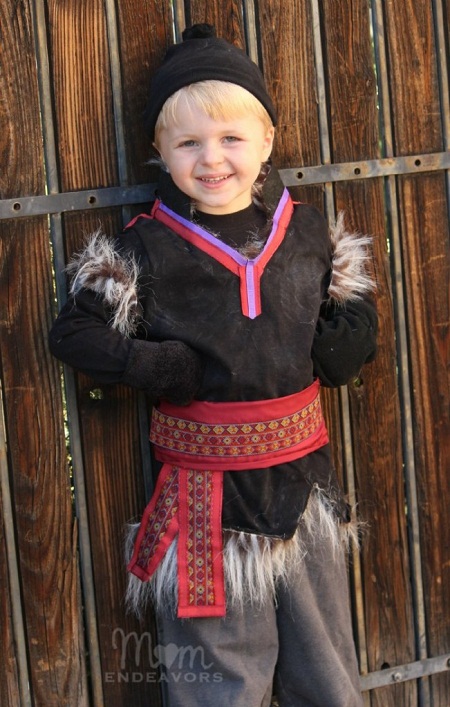 Kristoff is an iceman from the megahit animated film "Frozen". Kristoff is the iceman who falls in love with Princess Anna of Arendelle.
13. Halloween Eye Candy Costume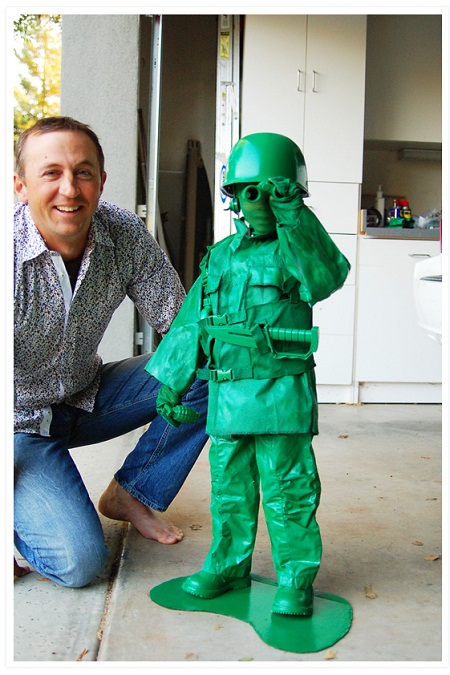 If you are up for some challenging costume, the eye candy costume is the one for you.
14. DIY Space Girl Costume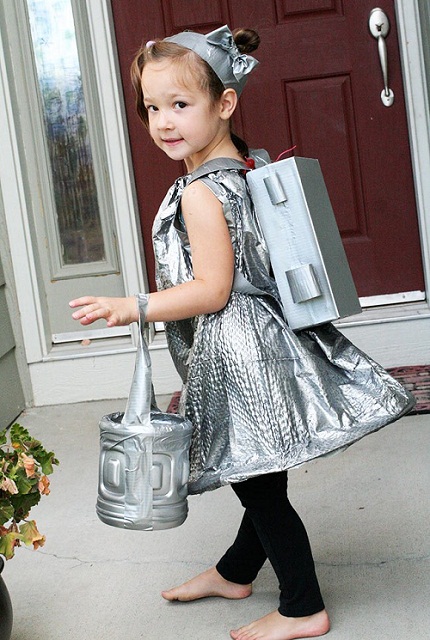 15. Edward Scissorhands Costume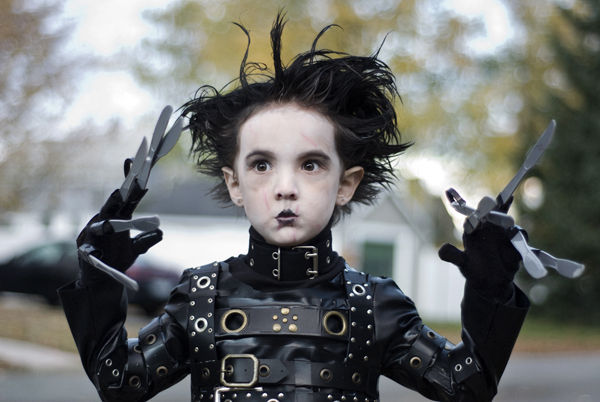 Edward Scissorhands is a character from the 1990 American romantic film directed by Tim Burton and starred by Johnny Depp. Edward is an artificial young man who has scissor blades for hands. He falls in love with a teenage girl played by Winona Ryder. This dark fantasy movie has been a big hit.
16. Amazing Jack Skellington Costume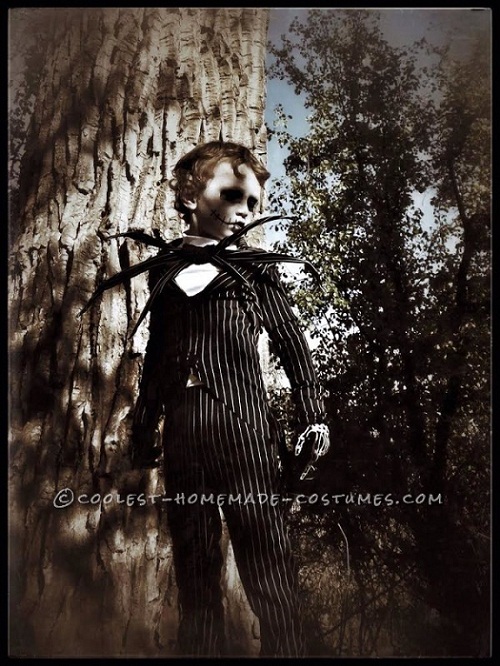 Jack Skellington is the Pumpkin King of Halloween town in the 1993 movie The Nightmare Before Christmas.
17. DIY Weeping Angel Costume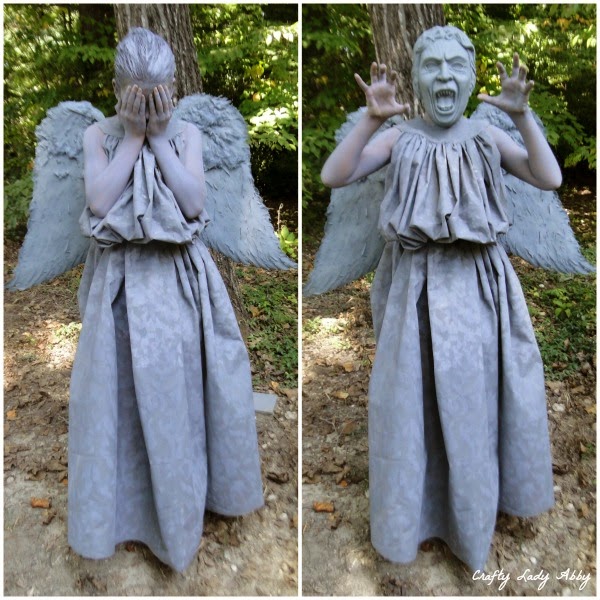 Angel of Grief is a sculpture created by William Wetmore Story. The sculpture actually serves as a gravestone for the artist and his wife at a cemetery in Rome. The term is used to describe the gravestones erected in the way the Story stone was built.
18. Wednesday Addams Costume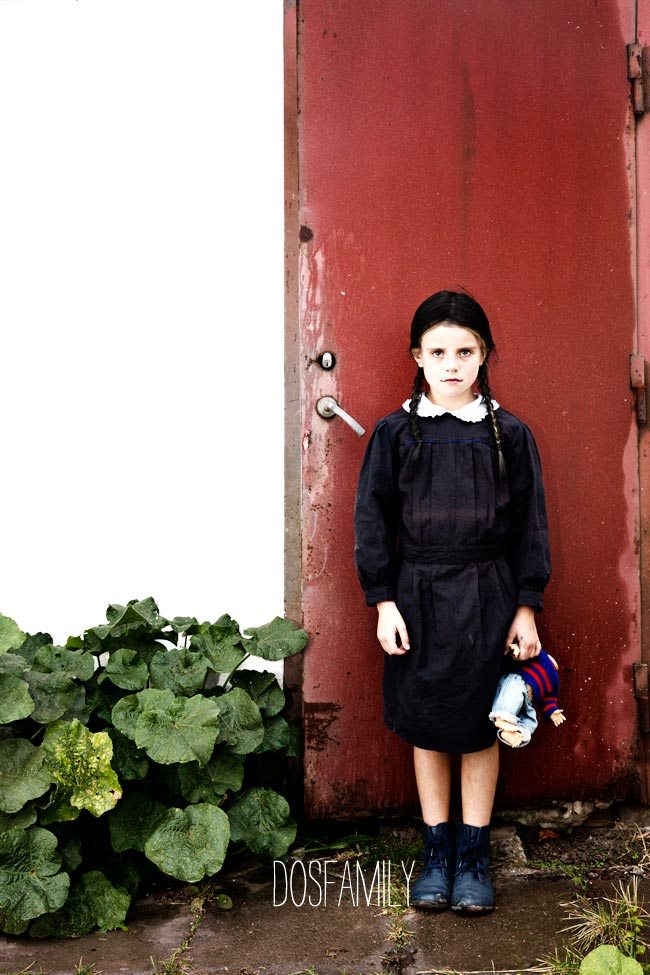 Wednesday Friday Addams is the only daughter of Gomez and Morticia Addams in the comic strip The Addams Family. The fictional character created by American cartoonist Charles Addams has been a popular character on Halloween. If you are looking for cool Halloween costume for girls that is easy and cheap to create, Wednesday costume is perfect.
19. The Mummy Costume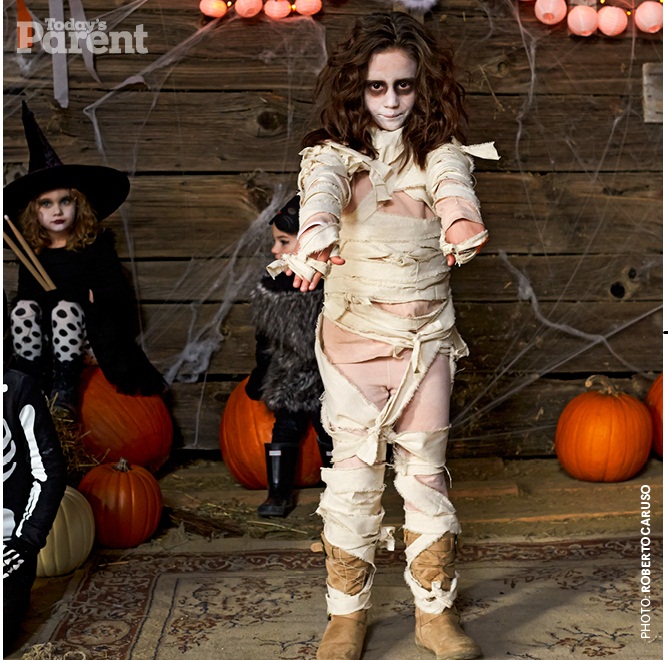 Mummy halloween costume for boys and girls.
20. Lego Costume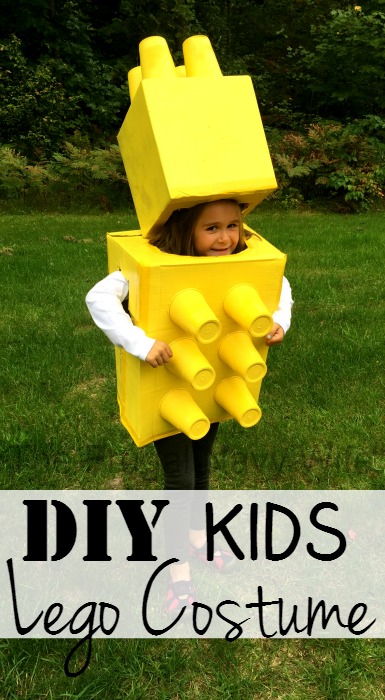 Great halloween costume for boys.
21. Halloween Costume Watercolor Paint Box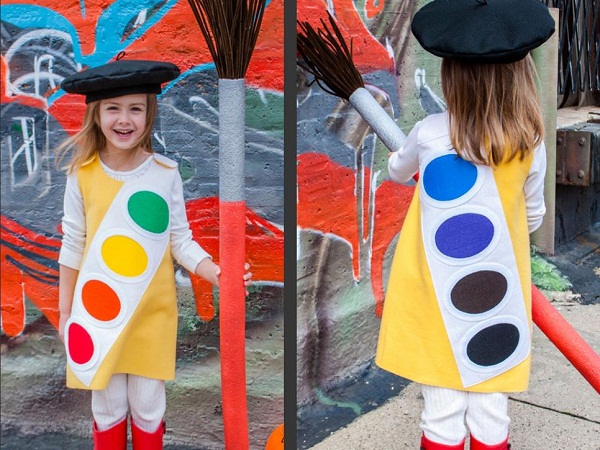 Colorful and seems easy to do!
22. Easy DIY Football Themed Halloween Costumes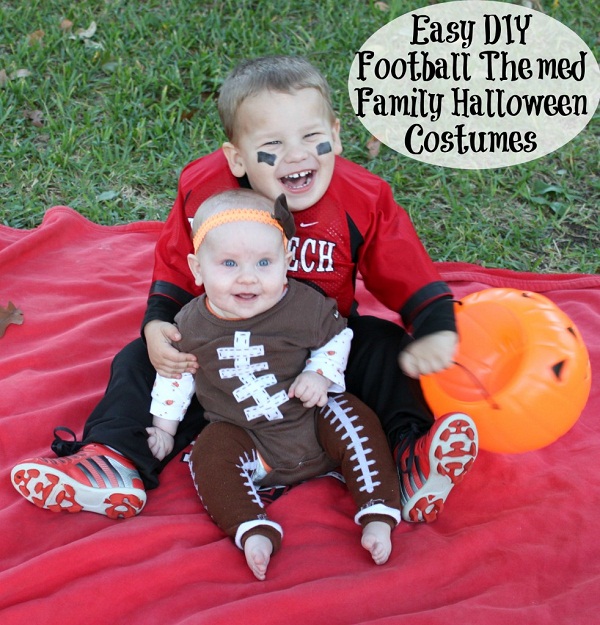 Nice idea!
23. Baby Centaur Costume<//h4>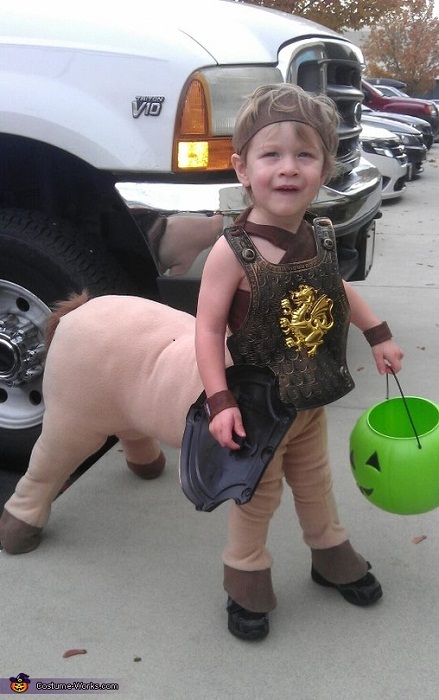 What do you think of this costume?
24. Baby Hedgehog Costume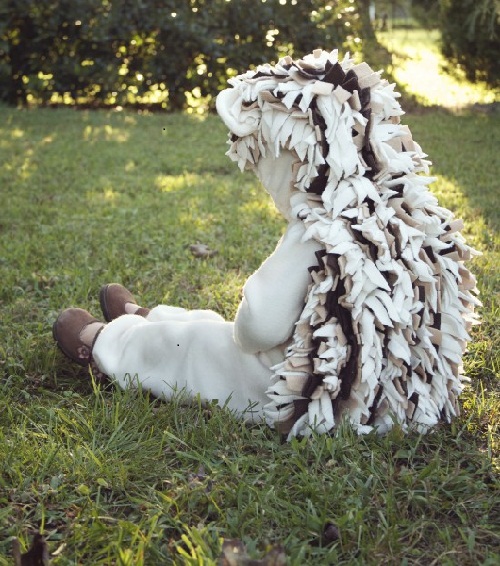 I love this costume!
25. Scrappy Unicorn Costume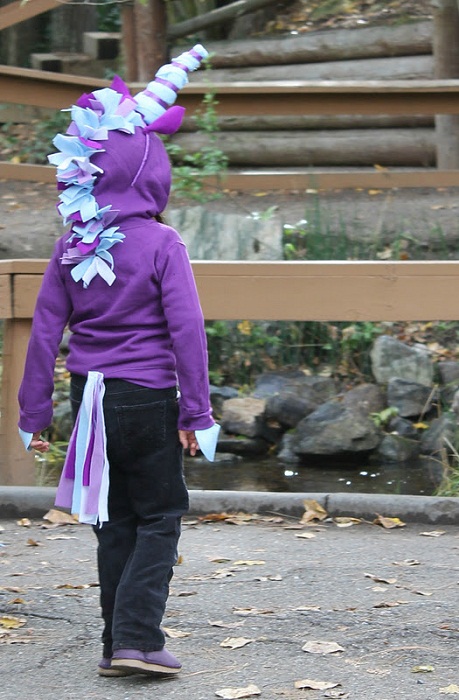 Looks easy to do!
26. Olaf Costume Tutorial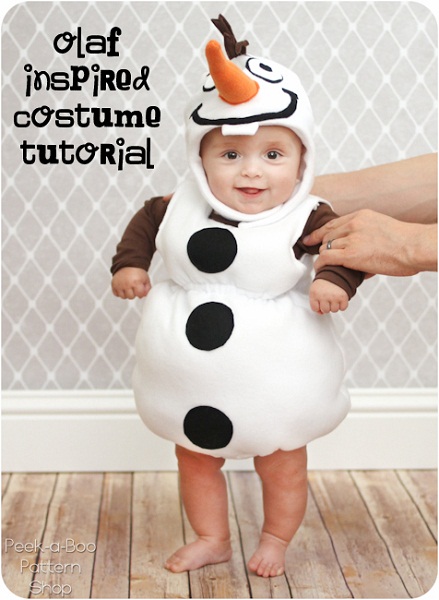 This halloween costume is great for Frozen fans, especially the fun and bubble Olaf.
27. DIY Cruella De Vil Costume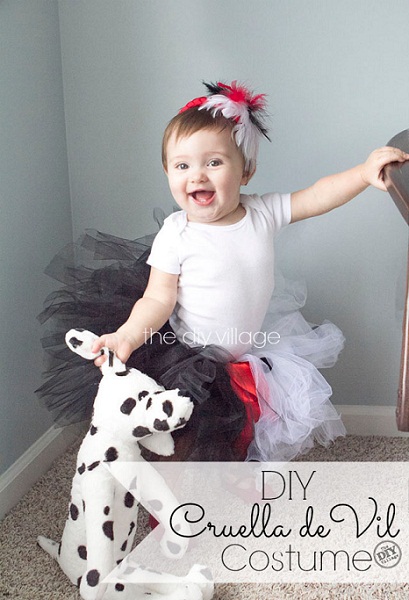 Cruella de Vil is another popular fictional character that is perfect for Halloween. The fictional character is created by Dodie Smith as the primary antagonist in the novel The Hundred and One Dalmatians. Cruella character is perfect for Halloween as the name is a pun of the words devil and cruel. The DIY Cruella de Vil costume is easy to do, you can create the perfect look for your baby without a problem.
28. Babyruth Chocolate Costume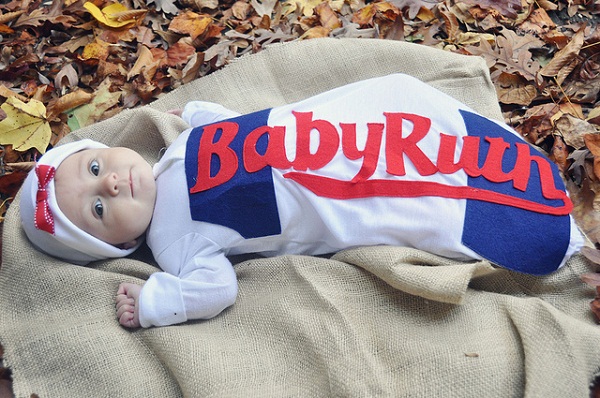 Sooooooooo Cute!
29. Baby Mummy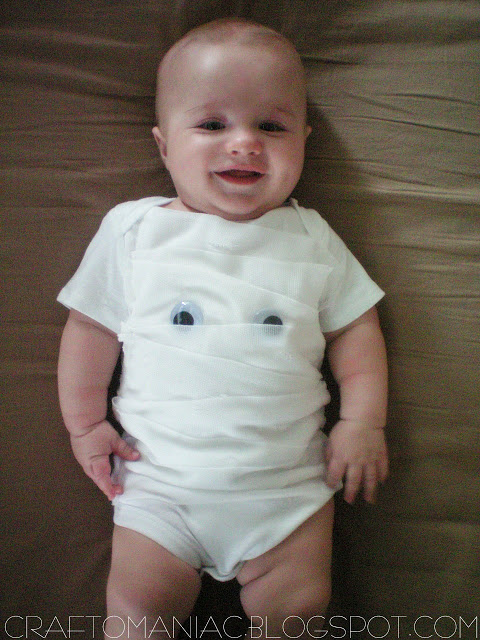 I love the costume!
Thank you for dropping by and checking out the DIY halloween costume for kids collection. The images are not mine and there is a link to the original source. Simply click the link and you will be redirected to the tutorial.