Every year my family goes to the beach or nearby provinces for a holiday. This year, we are staying home and just have a nice brunch with some friends and other relatives who live close by since my brothers and my sister are out of the country. My dad thinks it is a good idea to have some people over the house for brunch so the kids will enjoy their Easter hunting games even more. And since the brunch is in my house, and it is the first for me to host a brunch I decided to scourge the net for some Easter brunch ideas. So if you are looking for an easy and quick Easter brunch recipe ideas you have come to the right page.
I wanted to make my first Easter egg get-together epic, since it is the first time I'm hosting at my new home. I know a good Easter egg hunt is not enough for the kiddos and adults so a good brunch is also needed to keep everyone in a good mood and energized throughout the celebration. I have gathered Easter brunch menu ideas that both kids and adults will surely enjoy feasting on.
Easter Brunch Ideas
Are you looking for quick and easy to prepare easter brunch ideas? Below are some of the ideas for easter brunch that you can try to make your easter celebration at home extra special.
Baked Eggs with Cheddar
Using eggs is necessary for me since easter since symbolizes rebirth. As a tribute, I think this baked eggs with cheddar is must have for easter brunch get-together, what do you think?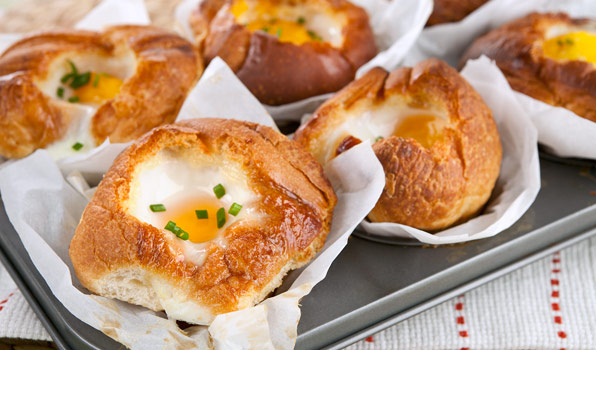 Ingredients:
8 eggs
8 small buns
8 teaspoon of butter
½ cup of grated cheddar cheese
1 to 2 tablespoon of chives for garnish
Salt to taste
Pepper to taste
Paprika for garnish
Procedure:
Preheat oven to 350 degrees F. Next, grease the muffin tin lightly
Get the buns and slice the top off, toast until golden brown for about 1 minute and reserve.
Hollow out a few of the bread, leaving at least ½ inch layer intact.
Place the bun in the muffin cup
Sprinkle each bun with 1 tablespoon of cheese
Crack the eggs into a measuring cup or small ramekin before transferring to each of the bun.
Add about 1 teaspoon of butter on each of the egg, season with pepper and salt.
Bake the eggs until set or about 20-30 minutes.
Garnish each one with a pinch of paprika and chives.
Baked Eggs with Cheddar Image Source
Egg and Ham Ciabatta
I love savoury sandwich so it is just right that I include a sandwich recipe for my easter brunch menu ideas. How about you, do you like sandwich?
6 slices of ham
2 tablespoon of mayonnaise
3 eggs (hard boiled)
1 gherkin (chopped)
1 tablespoon of parsley (chopped)
½ teaspoon of lemon juice
Salt to taste
Freshly ground pepper to taste
4 slices of cheddar
Arugula
2 ciabatta buns
Procedure:
Combine mayonnaise, parsley, pickles, lemon juice in a bowl. Next, season with salt and pepper the mayo mixture.
Slice the ciabatta bread in half, layer each sandwich.
Spread some mayo mixture onto the bread, place the egg slices, ham, arugula and cheddar.
Toast in a Panini press just until the sandwich toasted lightly and the cheese starts to melt. (For those who do not have a Panini press, cook the sandwiches in a cast iron or grill pan, press flat using anything with weight.
Egg and Ham Ciabatta Image Source
Birds Nest Brunch Eggs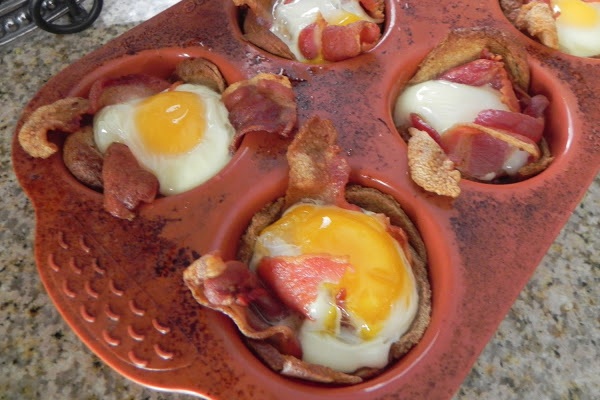 6 tablespoon melted butter
6 pieces bacon
6 pieces bread
6 eggs
Salt to taste
Pepper to taste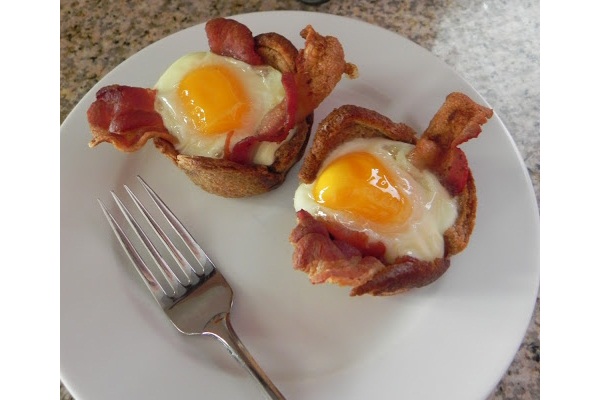 Procedure:
Preheat oven to 375 degrees.
Cook bacon on medium low heat, about 4 minutes per side.
Grease the muffin pan with melted butter
Using a rolling pin, flatten the bread before cutting each into half
Line each of the muffin cups with the bread; make sure there is one piece of bread per cup.
Line the inside of the muffin cups with bacon strips, 1 slice of bacon per cup (or more, depends on you)
Crack an egg into each muffin cups
Sprinkle with pepper and salt to taste
Bake for about 20 – 25 minutes or according to your egg preference as some like their egg a bit soft.
Birds Nest Brunch Egg Image Source
Hash Brown Egg Nests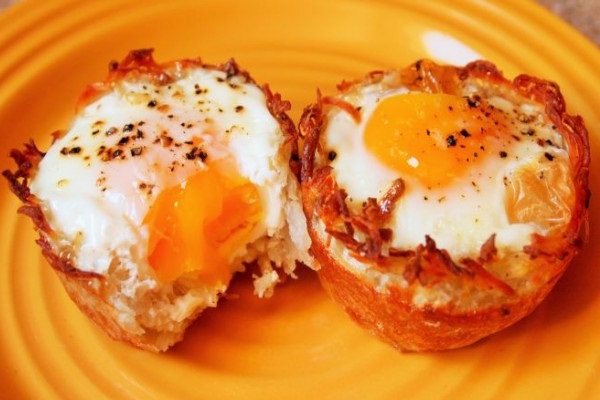 Ingredients:
2-3 large potatoes
12 large eggs
Non-stick cooking spray
Salt and pepper to taste
Procedure:
First, bake the potatoes for 25 minutes at 400 F. Peel and grate, and then season with pepper and salt.
Spray the muffin pan using the nonstick spray and fill each muffin pan with ¼ cup of grated potatoes. Press until it goes up to the sides and make a nests. (The potatoes should stick up over the top of the cups, so spray more cooking spray.
Increase the temperature of the oven to 425 and bake for 20-25 minutes, until golden brown. Once baked, remove and let it cook a bit.
Crack an egg into each nest, sprinkle with pepper and salt to taste. Bring it to the oven to bake again for at least 12-15 minutes more. In order to loosen the nests, run a knife around the edges of the cup and lift gently the nests.
Serve Immediately
Hash Brown Egg Nest Image Source
Easter Brunch Recipes Ideas
Below are some more easter brunch recipes ideas that you can bookmark for future reference.
Baked Eggs in Ham Cups
This is a very quick to prepare, even kids can make this delicious brunch.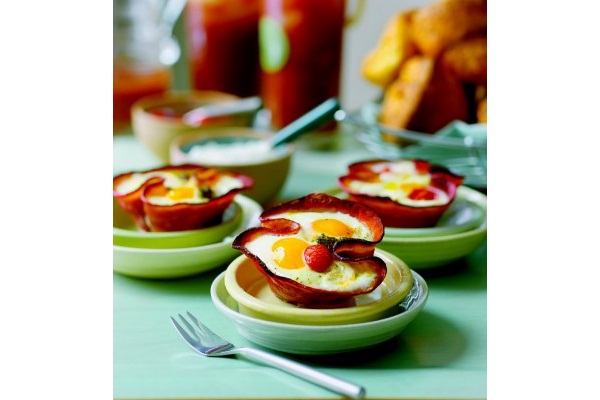 Baked Egg and Kale Cups
Are you looking for healthy and delicious brunch? This baked egg and kale cups is the perfect solution for health conscious individual.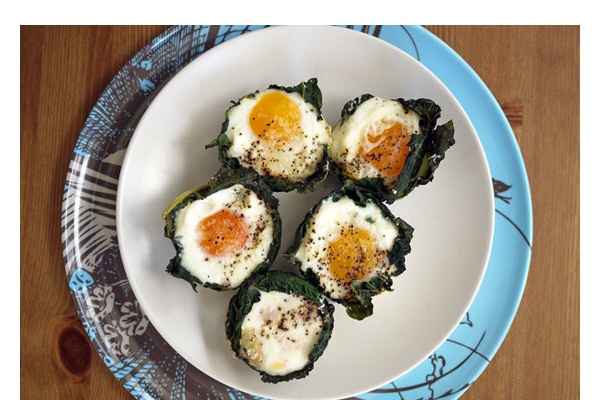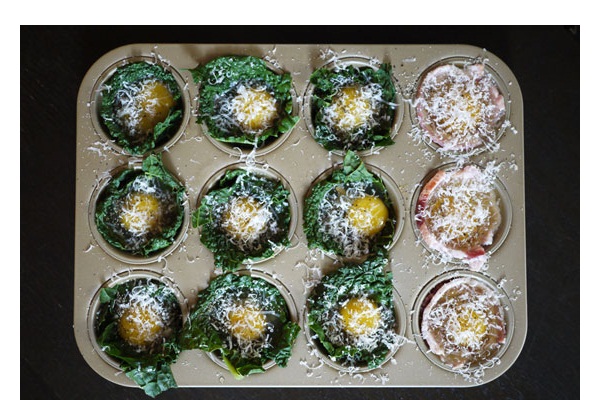 Baked Egg and Kale Cups Recipe
Hash Brown Nests Egg
Hash brown with bacon bits, yummy!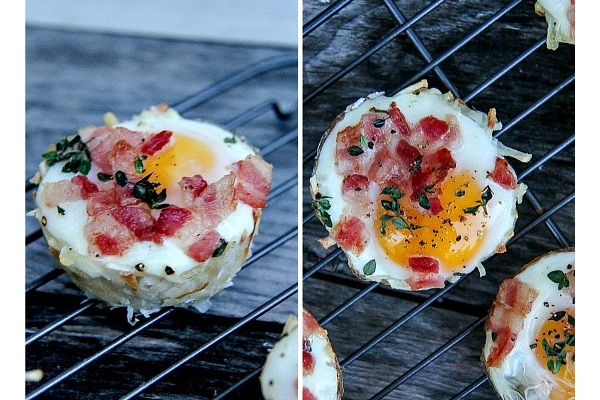 Boiled Egg Bread Buns
My kids love this egg bread buns, i tried it and clicked with them.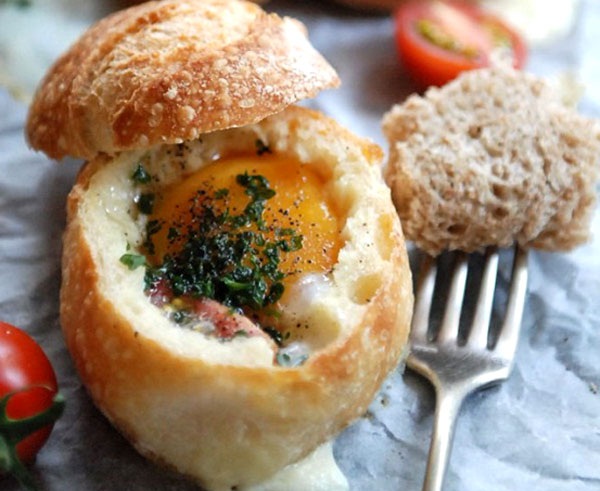 Broccoli, Cheddar & Egg Hashbrowns Cups
Healthy and delicious, great for breakfast and of course Easter brunch.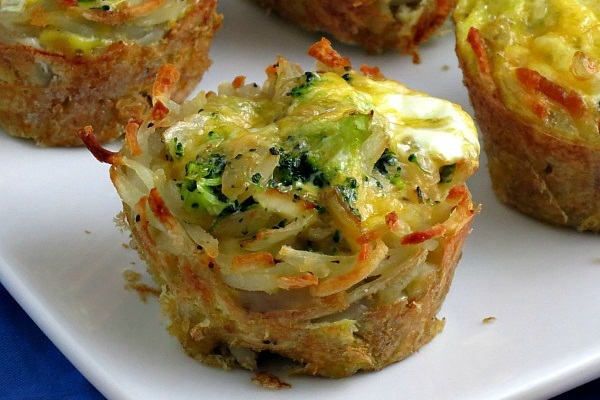 Broccoli Cheddar Egg Hasbrown Cups Recipe

Hash Brown Egg Bake
This is another version of hash brown bake for you to try at home for your Easter brunch.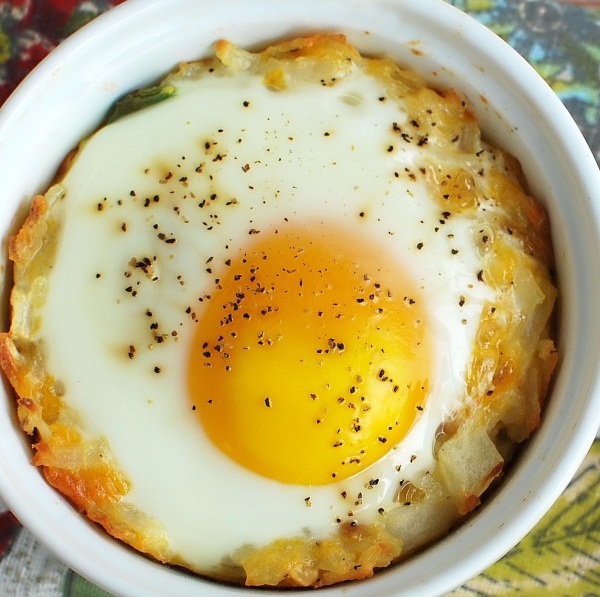 Baked Eggs in Potatoes
I love potatoes, so this recipe is just right for me and my family.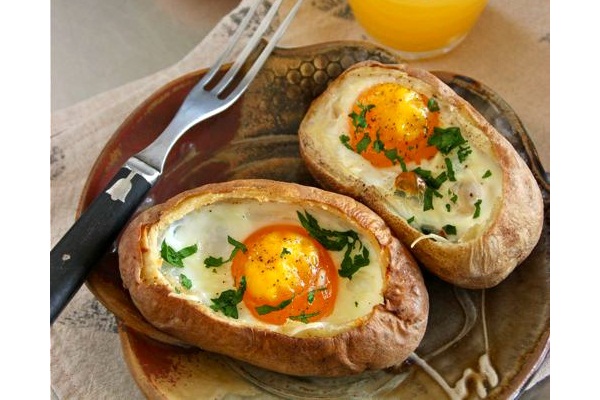 Baked Eggs in Potato Nests Recipe
Easter Brunch Menu Ideas
Do you want something different for your Easter brunch? A complete meal perhaps, with rice? Don't worry, i also have some recipes for you to try that will surely be a hit on your Easter brunch get-together.
Mini Salmon Smoked Fritata
Fish the perfect alternative to ham, lamb and other meat.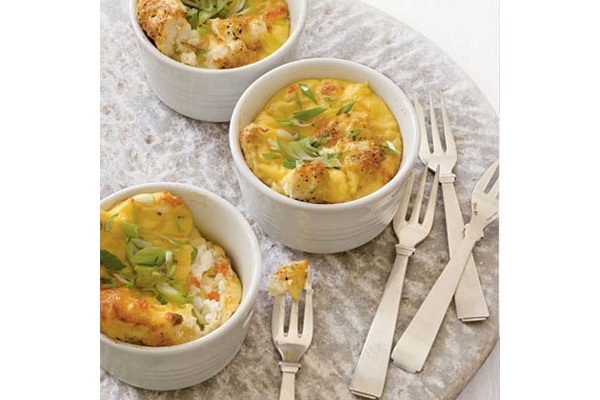 Mini Salmon Smoked Fritatas Recipe
Coconut Rice with Chicken Thighs
Chicken cooked in coconut, why not!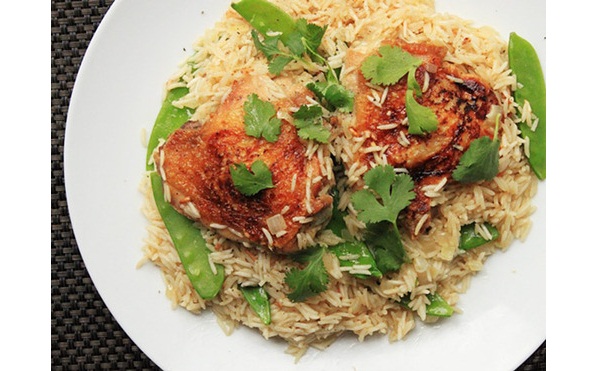 Coconut Rice with Chicken Thighs Recipe
Spicy Baked Eggs with Sweet Potatoes
Spicy, sweet potatoes and eggs, you got a complete meal here.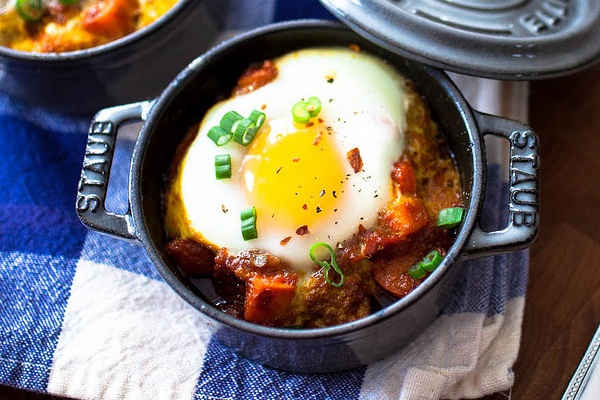 Ideas for Easter Brunch
Maple Bacon Doughnuts
Breakfast and lunch equals doughnut with bacon. Great as Easter dessert too!