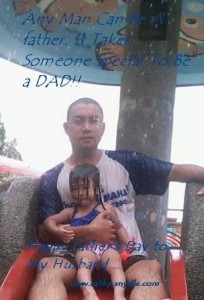 Father's day is a special holiday, a celebration honoring fathers, parental bonds, and fatherhood. A lot of countries, including the Philippines celebrate Fathers day on the Third Sunday of June, and just like Mother's Day, this is also a widely celebrated special occasion across the country.
Father's Day was created to honor the most influential figure in the society, an occasion also established to complement Mother's Day. First inaugurated in United States, father's Day is a special occasion every month of June.
This coming June 15, 2014, why not send your father a greeting card or call him on the phone if you are not in the country to show him that you remember. In case, you find expressing your true feelings a bit hard then just take advantage of Father's day quotes to get your message across to your father, the man who taught you the good and the bad things about life. Below are the father day quotes that you can use this coming Father's day celebration, so read on.
Father s Day Quote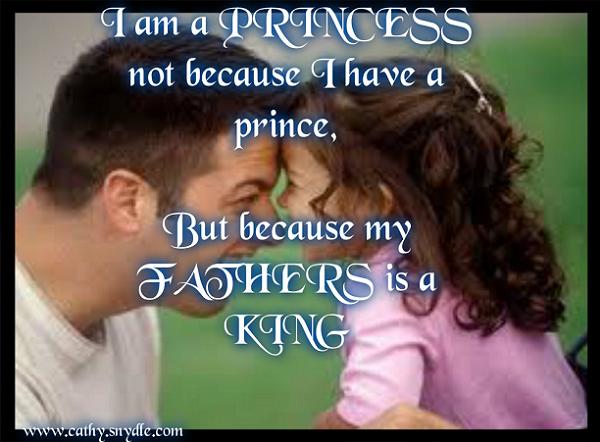 This fathers day, show your dad how much you care. It does not matter even if you don't have any money to buy the most expensive gift as the best father's day quote can make your dad feel grateful that you are his kid.
"I thank God that I'm a product of my parents, that they infected me with their intelligence and energy for life, with their thirst for knowledge and their love. I'm grateful that I know where I come from." – Shakira "And my dad, you're a great actor but you're a better father." – Angelina Jolie
"My father gave me the greatest gift anyone could give another person, he believed in me." – Jim ValVano
"It doesn't matter who my father was; it matters who I remember he was." – Anne Sexton
"I decided in my life that I would do nothing that did not reflect positively on my father's life." – Sidney Poitier
"Dad, you're someone to look up to no matter how tall I've grown." – Unknown
"Dad, your guiding hand on my shoulder will remain with me forever."- Unknown
" The greatest gift I ever had Came from God; I call him Dad!" – Unknown
"My father taught me that one of the most important abilities in life is to be able to take the pain and persevere, and for years this lesson had served me well." – Yanni
"My father didn't tell me how to live; he lived, and let me watch him do it." – Clarence Budington Kelland
"My dad has always taught me these words: care and share." – Tiger Woods
"How true Daddy's words were when he said: 'All children must look after their own upbringing.' Parents can only give good advice or put them on the right paths, but the final forming of a person's character lies in their own hands." – Anne Frank
Fathers Day Quotes from Wife
"Fathers, be good to your daughters. You are the god and the weight of her world". -John Mayer
"Old as she was, she still missed her daddy sometimes." Gloria Naylor
"A father is always making his baby into a little woman. And when she is a woman he turns her back again." -Enid Bagnold
Quotes About Fathers Day
All over the world, there is a dad that would do everything to make his kids, happy as most dads just want the best things in life. in order to reciprocate the feeling, give him a card and use one of the fathers day quotes below to tell him you love and appreciate him.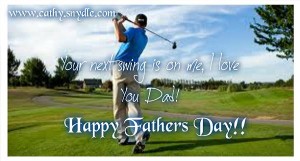 "By the time a man realizes that maybe his father was right, he usually has a son who thinks he's wrong." – Charles Wadworth
"Fathers represent another way of looking at life – the possibility of an alternative dialogue."- Louise J. Kaplan
"A girl's father is the first man in her life, and probably the most influential."- David Jeremiah
"There's something like a line of gold thread running through a man's words when he talks to his daughter, and gradually over the years it gets to be long enough for you to pick up in your hands and weave into a cloth that feels like love itself." – John Gregory Brown
"Fathers, be good to your daughters. You are the god and the weight of her world." – John Mayor
"The father of a daughter is nothing but a high-class hostage. A father turns a stony face to his sons, berates them, shakes his antlers, paws the ground, snorts, runs them off into the underbrush, but when his daughter puts her arm over his shoulder and says, 'Daddy, I need to ask you something,' he is a pat of butter in a hot frying pan." – Garrison Keillor
"I don't care how poor a man is; if he has family, he's rich." Colonel Potter
"The thing to remember about fathers is, they're men. A girl has to keep it in mind: They are dragon-seekers, bent on improbable rescues. Scratch any father, you find someone chock-full of qualms and romantic terrors, believing change is a threat – like your first shoes with heels on, like your first bicycle it took such months to get." – Phyllis McGinley
People see Archie Bunker everywhere. Particularly girls; poor girls, rich girls, all kinds of girls are always coming up to me and telling me that Archie is just like their dad." – Carroll O' Connor
A father's words are like a thermostat that sets the temperature in the house."-Paul Lewis
"Becoming a father is easy enough, but being one can be very rough."-Wilhelm Busch
"Nobody ever asks a father how he manages to combine a marriage and a career."- Sam Ewing
"Good fathers make good sons."-Anonymous
"One father is more than a hundred schoolmasters." -George Herbert
"A king, realizing his incompetence, can either delegate or abdicate his duties. A father can do neither. If only sons could see the paradox, they would understand the dilemma."- Marlene Dietrich
"It is admirable for a man to take his son fishing, but there is a special place in heaven for the father who takes his daughter shopping".-John Sinor
"All fathers are invisible in daytime; daytime is ruled by mothers and fathers come out at night. Darkness brings home fathers, with their real, unspeakable power. There is more to fathers than meets the eye." – Margaret Atwood
Famous Fathers Day Quotes
Are you looking to find some famous fathers day quotes? well, know that you are in the right page as you can find the best famous quotes below for your father or grandfather.

"To her the name of father was another name for love." Fanny Fern
Any man can be a Father but it takes someone special to be a dad." – Anne Geddes
"To a father growing old nothing is dearer than a daughter." – Europides
"I just owe almost everything to my father [and] it's passionately interesting for me that the things that I learned in a small town, in a very modest home, are just the things that I believe have won the election." – Margaret Thatcher
"It's only when you grow up, and step back from him, or leave him for your own career and your own home — it's only then that you can measure his greatness and fully appreciate it. Pride reinforces love." – Margaret Truman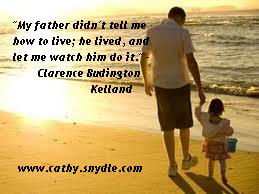 I like being what the girls call MOD—"my other Dad." What I've learned in the past year is that every kid is different. But as long as you love them and never forget that love, then you have the key. I think it's all about just being there and loving them because kids feel that every single day." – Ashton Kutcher
"Our fathers had their dreams; we have ours; the generation that follows will have its own. Without dreams and phantoms man cannot exist." – Olive Schreiner
"A man knows when he is growing old because he begins to look like his father." – Gabriel Garcia Marquez
"You don't have to deserve your mother's love. You have to deserve your father's." – Robert Frost
"A good father is one of the most unsung, unpraised, unnoticed, and yet one of the most valuable assets in our society."- Billy Graham
"The most important thing a father can do for his children is to love their mother." – Theodore Hesburgh
"It is much easier to become a father than to be one." – Kent Nerburn
"Blessed indeed is the man who hears many gentle voices call him father!" – Lydia M. Child
"We are given children to test us and make us more spiritual." – George Will
"I've had a hard life, but my hardships are nothing against the hardships that my father went through in order to get me to where I started." – Bertrand Hubbard
"Children seldom misquote you. They more often repeat word for word what you shouldn't have said." -Mae Malloo
"My father always told me, 'Find a job you love and you'll never have to work a day in your life." – Jim Fox
"You don't have to deserve your mother's love. You have to deserve your father's. He's more particular."- Robert Frost
"A father is always making his baby into a little woman. And when she is a woman he turns her back again."- Enid Bagnold
"Sometimes the poorest man leaves his children the richest inheritance."-Ruth E. Renkel
"It is a wise father that knows his own child".-William Shakespeare
"It is easier for a father to have children than for children to have a real father." – Pope John XXIII
Funny Father's Day Quotes
Are you looking for a funny fathers day quotes to keep the mood lighter? If you simply hate sentimental quotations but still want to show your dad that you love him, check out the father's day quotations below:

 "I'm so ugly – My father carries around a picture of the kid who came with his wallet" – Rodney Dangerfield
"Never raise your hand to your kids. It leaves your groin unprotected." – Red Buttons
"My Dad thinks he wears the trousers in our house, but it's always Mum who tells him which pair to put on!"
"Do fathers always snore? No – only when they are asleep!"
"In 1900, if a father put a roof over his family's head, he was a success. Today, it takes a roof, deck, pool, and 4 -car garage. And that's just the vacation home."
"If the new American father feels bewildered and even defeated, let him take comfort from the fact that whatever he does in any fathering situation has a fifty percent chance of being right." – Bill Cosby
 "My father hated radio and could not wait for television to be invented so he could hate that too." – Peter De Vries
"The place of the father in the modern suburban family is a very small one, particularly if he plays golf." – Bertrand Russell
 "Come mothers and fathers Throughout the land, And don't criticize What you can't understand" – Bob Dylan
"Dad always thought laughter was the best medicine, which I guess is why several of us died of tuberculosis." – Jack Handy
"A new father quickly learns that his child invariably comes to the bathroom at precisely the times when he's in there, as if he needed company. The only way for this father to be certain of bathroom privacy is to shave at the gas station." – Bill Cosby
"When I was a kid, I said to my father one afternoon, 'Daddy, will you take me to the zoo?' He answered, 'If the zoo wants you, let them come and get you.'" – Jerry Lewis
"To be a successful father…there's one absolute rule: when you have a kid, don't look at it for the first two years." – Ernest Hemingway
"Fatherhood is pretending the present you love most is soap-on-a-rope." – Bill Cosby
 "It is a wise child that knows his own father." – Homer Simpson
Fathers Day Quotes from Kids
Are you afraid or shy to tell your dad you love him? well, maybe one or two of the fathers day images can help you, so keep scrolling down.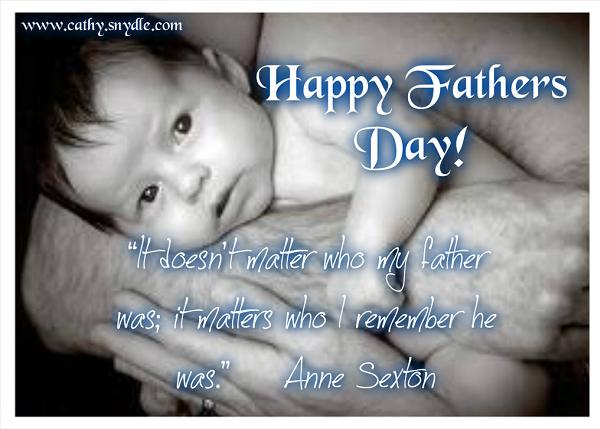 Fathers Day Quotes Messages
Are you out of ideas? don't know what to say to your dad? The following are fathers day quotes messages that you can use for your dad.
Dad, I just want you to know,
Before the woe and angst start
When it is time to get to the nursing home,
I love you, more than you know!
Happy Father's Day!
You are my hero, my model for success
I take after you, the best man in the world,
Happy Fathers Day, Dad!
Fathers Day Quotes from Son
Below are just some fathers day quotes pictures that you can send or share to your dad's facebook or twitter.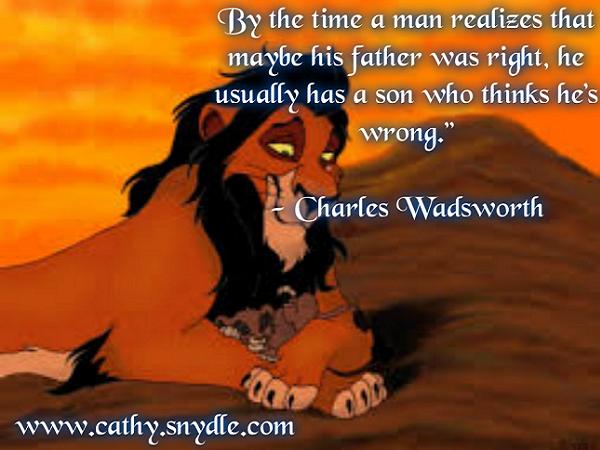 Father Day Quotes from Daughter
Daughters are dad's greatest assets, just like fathers the first love of daughters. So, this coming father's day, tell your dad how much you love him.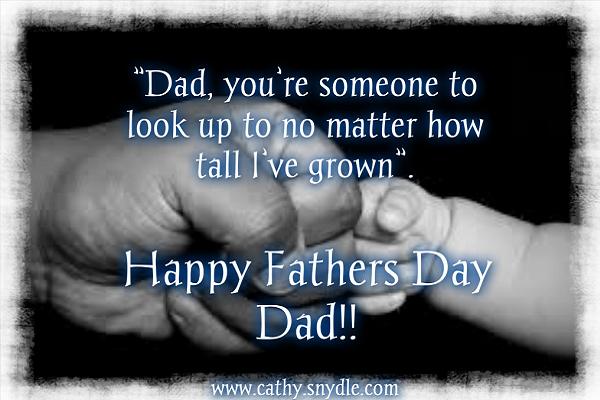 Quotes for Fathers Day
For interesting fathers day quotes, below are some pictures to share on your facebook account.
Happy Fathers Day To All Dad!
More Fathers Day Resources
Fathers Day messages from easyday
Fathers Day Cards from
Fathers Day Gifts from