Have you seen the 3D movie frozen? Majority of the people who watched the movie love this Disney Animated film. Girls of all ages can't stop singing the movie theme song "Let it Go" so it is not surprising that most if not all little girls want to have a frozen themed party for their birthday celebration. Frozen is the hottest theme party for girls this year.
On my daughter 3rd birthday, I'm also throwing a frozen theme party and since it's my first themed party, I have searched the internet for Frozen theme party ideas as early as now. Three months in my book is not enough because there are a lot of things to consider from frozen decoration to frozen invitation. I wanted my daughter's party to be fabulous.
Frozen is the highest grossing film for 2013. If you haven't watched the movie yet, allow me to tell you a bit about the movie. Frozen is about a two sisters named Anna and Elsa, princesses of Arendelle. Elsa possesses cryokinetic powers which allow her to turn water into ice, create snow and frost. When they were a child, Elsa accidentally injured her sister Anna. After the incident, the King and Queen has decided to isolate Elsa from the world even from Anna to avoid another incident and until Elsa could control her power. Unfortunately, the royal couple perished in a storm, so the two sisters were left alone.
Elsa is the oldest and being the eldest she will rule the kingdom when the time comes. When she comes of age, the kingdom set up a grand coronation. During the reception, Elsa exposes her power in front of all the guests, when Anna insisted of marrying Prince Hans of the Southern Isles. Elsa panicked when she exposes her power so she flees the castle to hide in the mountain. While fleeing, she also unleashed an eternal winter throughout the kingdom.
Anna went out into the storm to find Elsa and bring her back as well as stop the eternal winter. On her way to find Elsa, she meets Olaf, the friendly and innocent snowman. She also meets Kristoff and Sven, a reindeer. Well, I won't tell you the end of the story, you have to watch the movie to know what happened to the two sisters.
By the way, aside from the beautiful story of Frozen, everyone also loves the movie theme song. My daughter can't get enough of the song. In fact, every time she hears the frozen theme song, she'll sing it as well up to the end.
"Let it go, let it go, can't hold it back anymore!"
I've been hearing her sing that line over and over for several months. She loves the song not just the film, it is also the reason I'm throwing her a Frozen themed party. I know she will love the frozen birthday theme party I'm preparing for her 3rd birthday.
Anyway, if you are also planning on throwing your sweet girl a themed party and seriously considering a Frozen party, maybe my Frozen party ideas can help you. I have researched for frozen invitation ideas, frozen decoration, costume, treat or favors and frozen food ideas.
Frozen Party Ideas
Planning a party, especially a themed party is tedious and a bit scary. There are lots of things you need to prepare. Nevertheless, you don't need a party planner to make your little girl dream party come true. With enough time to prepare and execute what you need to do you can have the best frozen theme party or whatever theme you want for your kids.
Frozen movie is so popular that it's still making waves. It is still making countless of girls wish for a frozen theme birthday party. If your child also requested a Disney frozen themed party, you can get inspiration from this post. I have rounded up some ideas from the internet for my daughter upcoming birthday party that I want to share with you. So, you can also pull together a fun and memorable birthday party for your little girl or boy who adored Olaf or Kristoff.
Frozen Birthday Party Ideas
I love frozen inspired dresses below. I'm thinking of having one made for my daughter but can't decide between the two. What do you think?
Or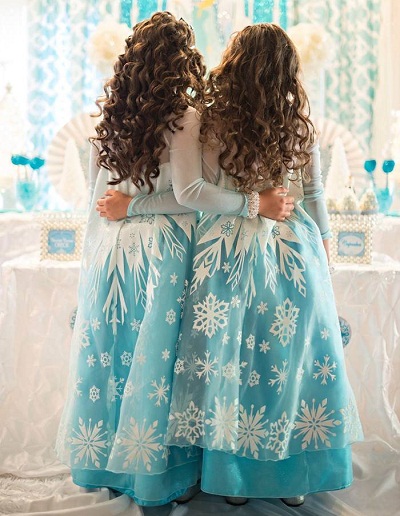 Image Courtesy of Karaspartyideas.com
Frozen Party Invitations
A birthday party cannot start without your friends and family. So, you need to get the word out that your little daughter or boy is having a birthday celebration with Elsa, Anna, Kristoff and Olaf. Invite your family and friends with a homemade frozen invitation or download free printable invitation on the web.
Frozen Party Theme
I love candy or dessert buffet with Frozen theme. Get inspiration from the photos below: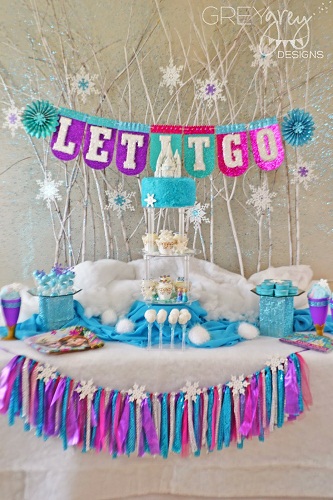 Image Courtesy of Greygreydesigns.com
When decorating your dessert table, you can use your home decor as shown in the photo below.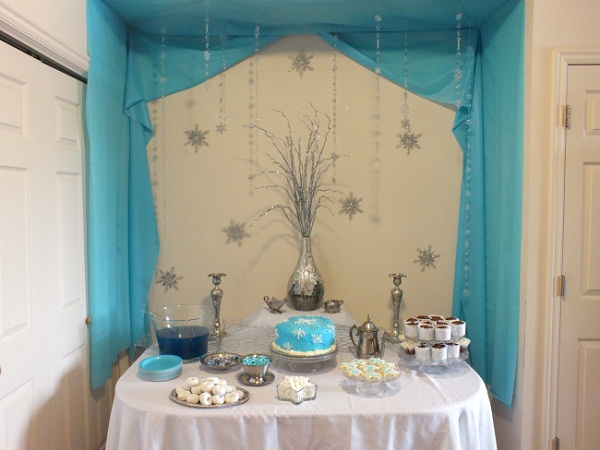 Image Courtesy of Party Dime Time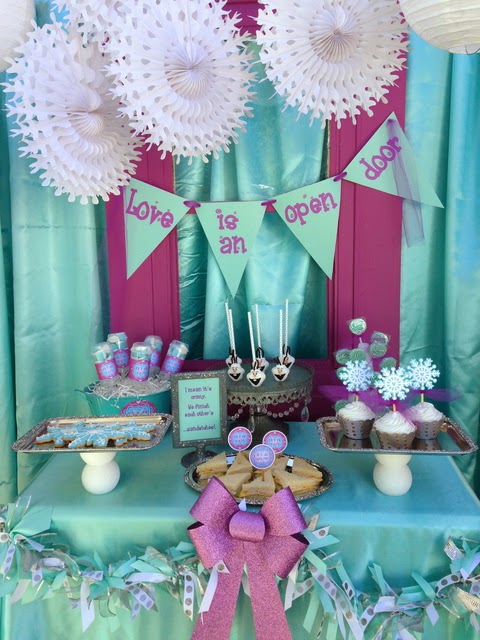 I love the big ribbon in the middle and the banner with one of the Frozen song.
Image Courtesy of Lauraslittlepartysite.blogspot.com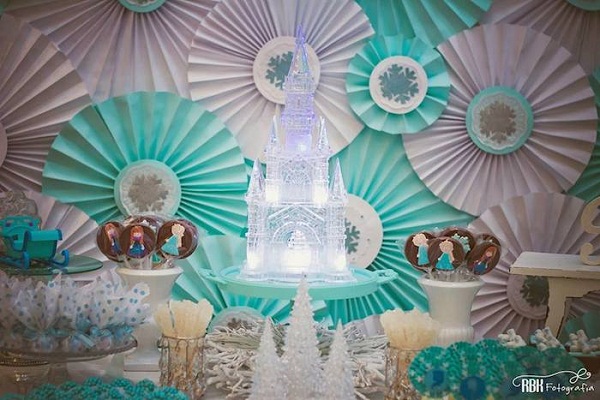 This is a bit hard to pull together unless your willing to spend much on your daughter's birthday party.
Image Courtesy of Karaspatyideas.com
Frozen Party Decorations
Now that you have sent out the invitation, it is time to consider possible decoration for the venue.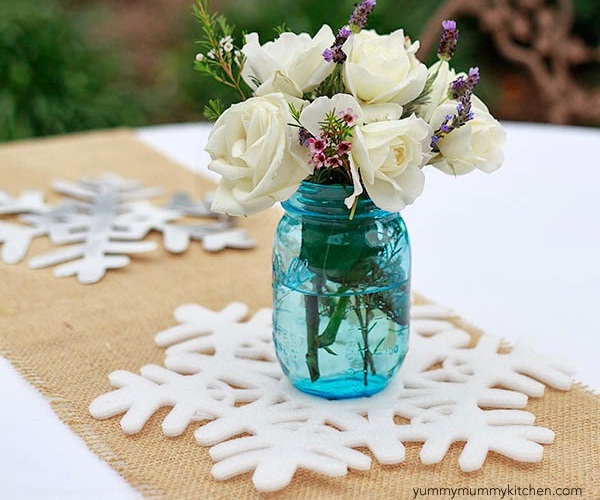 If you have a garden, flowers are wonderful centerpiece decoration.
Image Courtesy of Yummymummyclub.ca
This is a cool decor that you can do at home.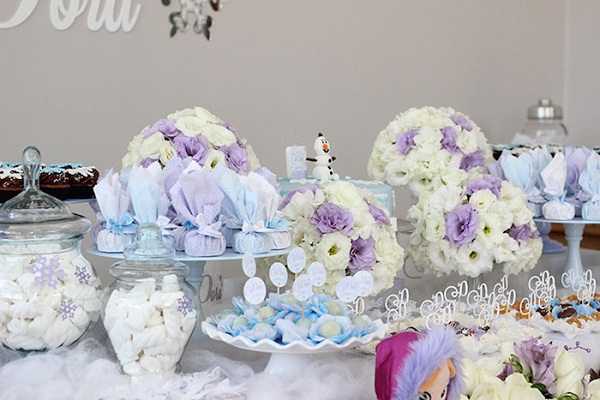 I love the color combination of white and pastel…
Image Courtesy of Karaspartyideas.com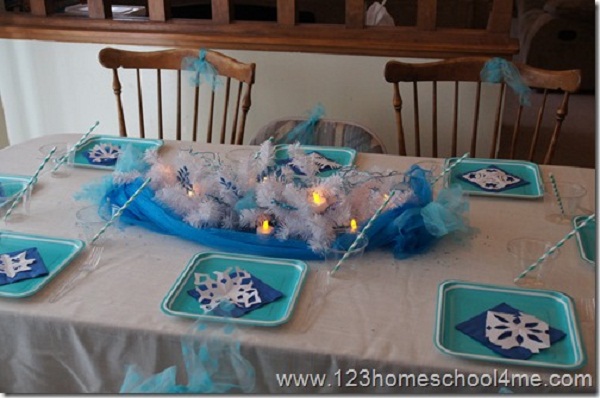 Image Courtesy of 123homeschool4me.com
Frozen Party Food Ideas
Cake is part of birthday celebration since time immemorial. And since it's a frozen themed party, you need to a frozen inspired cake. Ordering your cake in advance is a good idea, weeks before the party. But if you can bake then maybe the frozen cake below can give you inspiration.
I have also round up some frozen party food ideas that you can served at the party.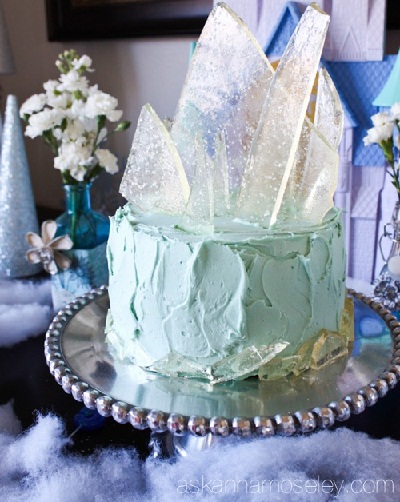 I love the simplicity of this cake, love the sugar candies on top.
Image Courtesy of Askannamoseley.com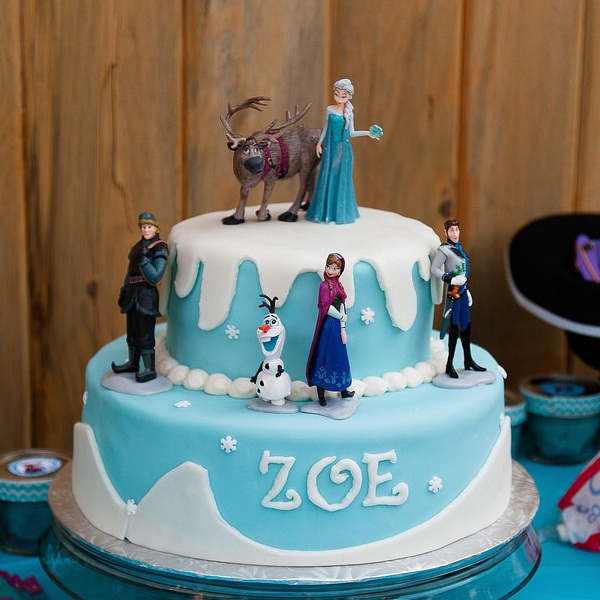 You need to be a really good baker to make this cake.
Image Courtesy of Definitelynotmartha.blogspot.com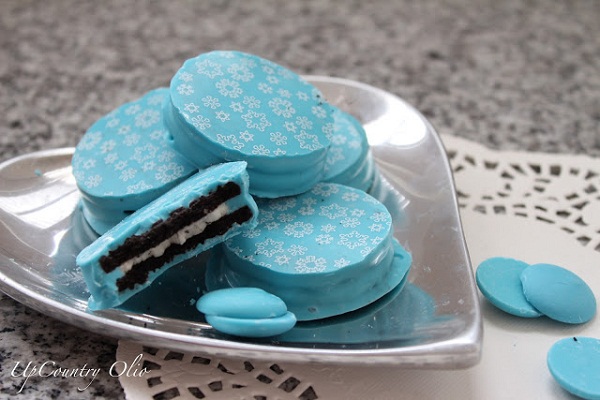 This cookie is easy to make just buy several packs of Oreo cookies, dipped them into a chocolate then leave to set.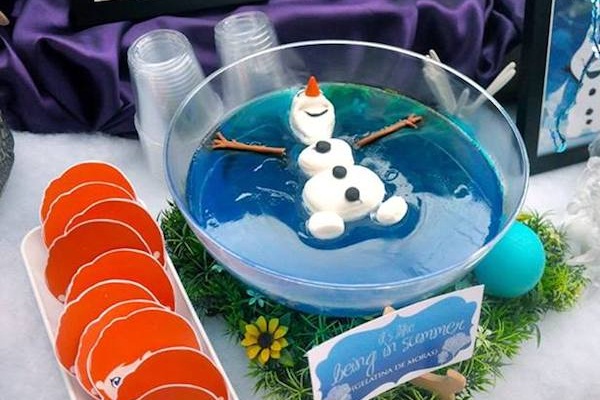 I love this punch, with Olaf swimming on the bowl. Cool Idea, thumbs up.
Frozen Party Favors
Don't let the kids go home without a frozen party favors. No matter how old your guests, your frozen party favors will be appreciated.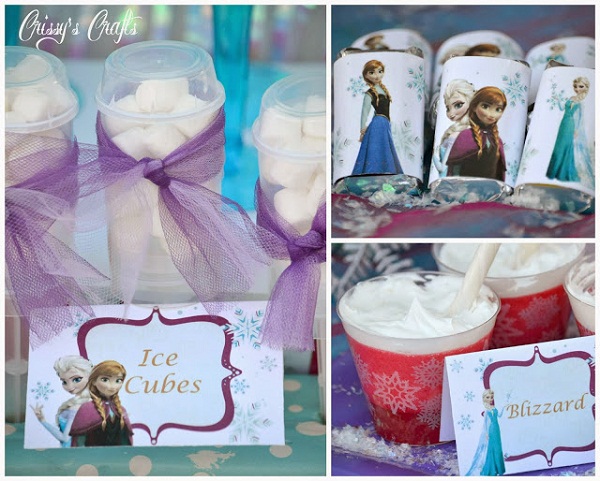 Tumbler filled with marshmallow or small plastic canister with candies.
Crissy's Crafts Disney Frozen Party Favors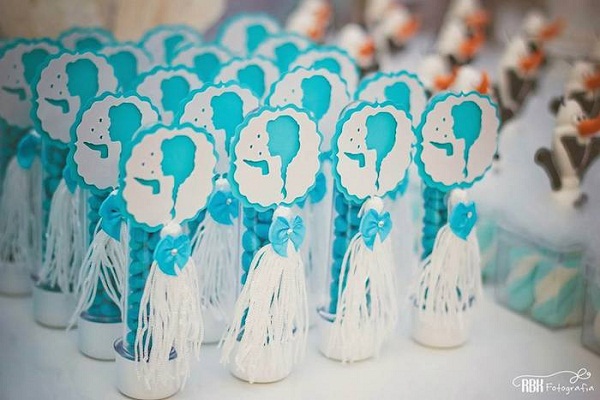 Image Courtesy of Karaspartyideas.com
Or how about an Olaf treat bag filled with candies and small toys.
What do you think of my frozen inspired invitation, decorations and frozen party food ideas? Anyway, I hope this article have helped you make a decision. Thanks for dropping by and reading my post.