Halloween is an occasion celebrated by millions of people across the world. The occasion is celebrated in fun and crazy ways. Many kids dressed up in fun and weird costumes while adults wear scary make-ups to matched their costumes. The Halloween celebration evolved dramatically and it's an evolution welcomed by many especially those who enjoy baking cookies and other pastry.
Every Halloween, many people bake cookies that they can bring to parties or share to friends and relatives. The cookies are not the usual cookies that many people bake,  but outrageous yet delicious Halloween cookies. These cookies are different for they are shaped in Halloween symbols or characters such as witch hats, shoes, goblins and even zombies. That's right! There are now zombie cookies. Imagine, you can eat zombies without turning into one. By the way, if you are a mom or dad, baking cookies is a fun way to bond with your kids. Baking cookies is another way to celebrate and welcome the day of the dead. You can prepare the cookies ahead of time, and just pop them in the oven on Halloween day.
These cookies are fun to make and perfect for parties. They are also nice to give to kids knocking on your door. Come to think of it! You can give cookies to kid's trick-n-treating instead of the usual sweet candies and chocolates you usually give out. Check out the fun and easy to make Halloween cookies below to get an idea.
Halloween Cookies
Are you ready to see some of the cutest and yummiest cookies on Pinterest? Cookies are made of sweet batter or dough, baked and eaten out-of-hand. These flat and sweet baked goods usually contain some sugar, flour, and oil or butter. It may also include other ingredients such as chocolate chips, raisins, nuts, oats, etc.
Before you check out some of the cookies on Pinterest, let's first talk about the history of cookies. A little cookie history can make you appreciate the sweet little cake. Yes! I called them cakes since they were once called little cakes instead of just a cookie.
The first cookies were created by mistake if the story that I have read is true. The cooks before used a small amount of the cake batter to check out the temperature of the oven before putting in the cake. These test cakes were then called little cake or "keokje" in Dutch. It is also the Dutch that popularized the cookies in America, while the British took interest in them in the 19th century. By the way, the British called them biscuits or sweets buns.
In 1930, according to the story, an innkeeper from Massachusetts ran out of nuts while preparing cookies. The innkeeper substituted a bar of chocolate and she breaks it into pieces. She added the chocolate into the flour, sugar and butter dough. Hence, the chocolate chip cookie was born. Ruth Wakefield was the innkeeper who invented the much-loved chocolate chips, which has become a part of American snacks. However, the earliest cookie was said to date back to the seventh-century AD Persia, one of the countries that cultivated sugar. When sugar became common in the region, it spread to Europe and by the 14th century, they became common throughout Europe that everyone from the royal family to common street vendors eats cookies. And with the popularity of traveling, it spread throughout the rest of the world. After all, cookies can be eaten by hand, making them a perfect travel companion. The cookies phenomenon came to America through the immigrants in New Amsterdam in the late 1620s.
Today, cookies are still a favorite snack by many people and they have leveled up in design and taste. There are so many cookie flavors and shapes that it is sometimes hard to decide which shape and flavor to make. Whatever you choose, there is no doubt that you will be able to find a cookie recipe that suits the occasion and your taste.
The internet is loaded with cookies recipes from all over the world. There must be thousands of recipes and guides to make cookies. Below are some of the Halloween cookies that you will find on Pinterest and can make on Halloween.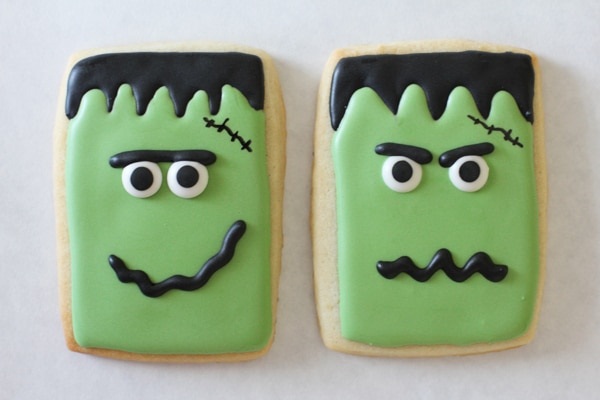 The Frankenstein cookie is easy to make and you can be creative by trying out some more design. Frankenstein is one of the favorite character on Halloween.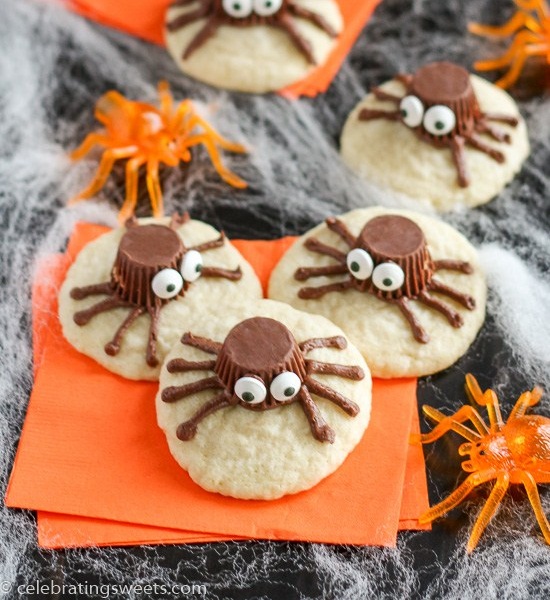 Spider is scary, so do I need to say more?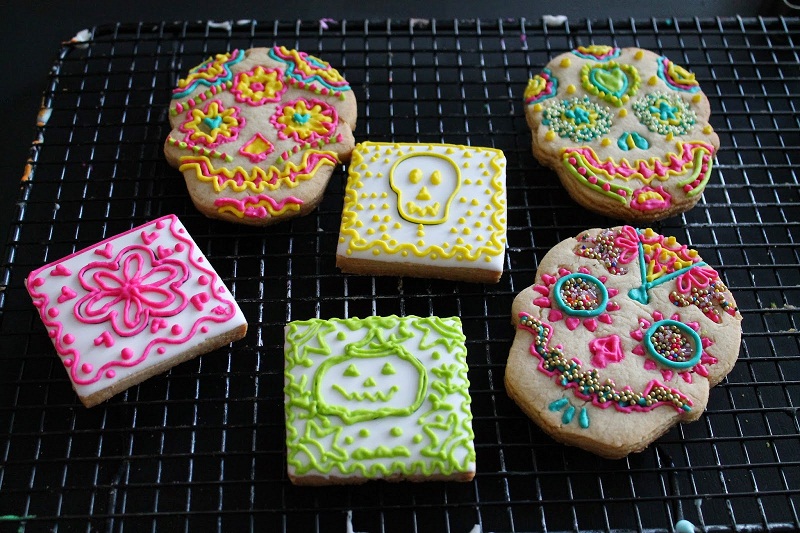 It's halloween so enjoy creating as many scary character as you can think of to make your cookies not just delish but also fun.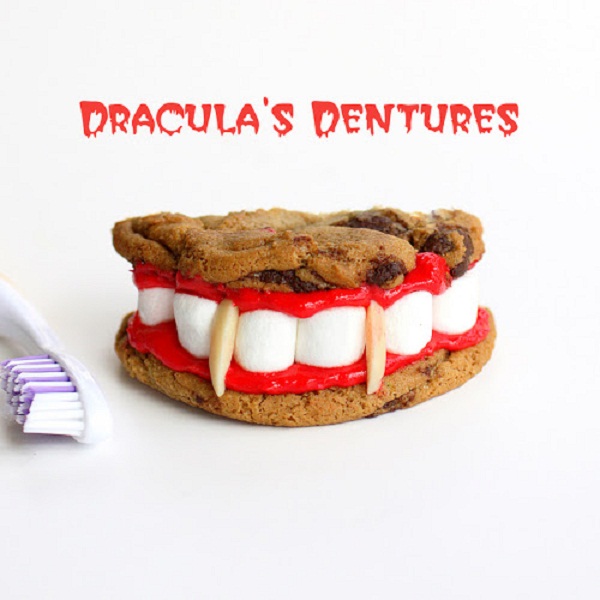 Anyone you know missing dentures?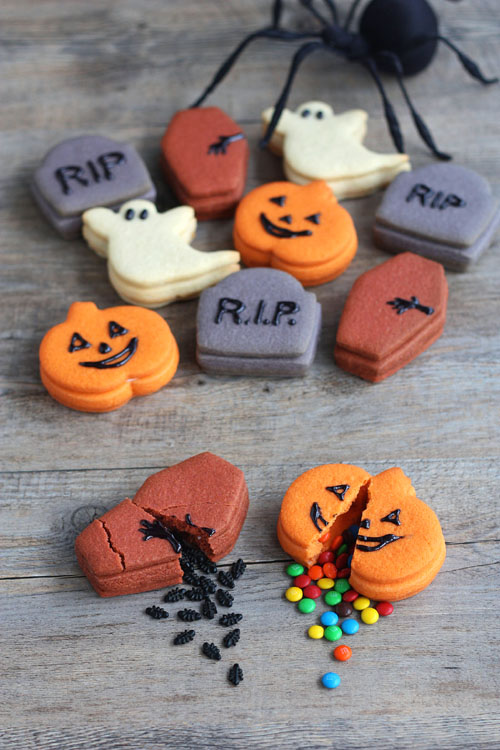 A surprise cookies? I'm surprised to discover one on Pinterest.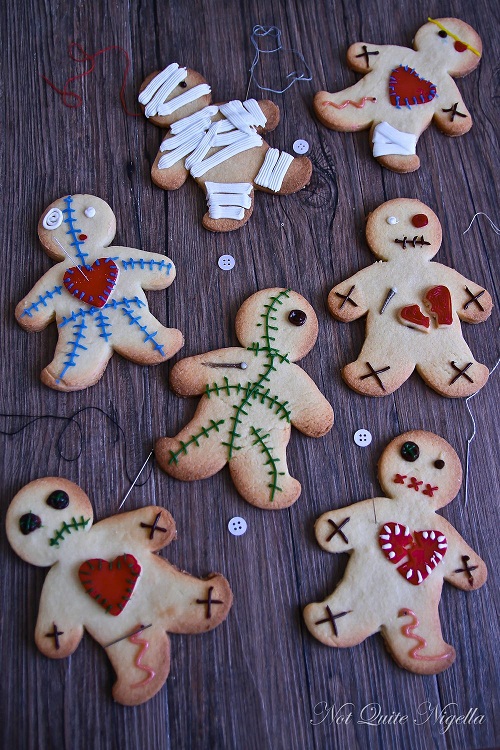 What are you waiting for start baking these doll cookies.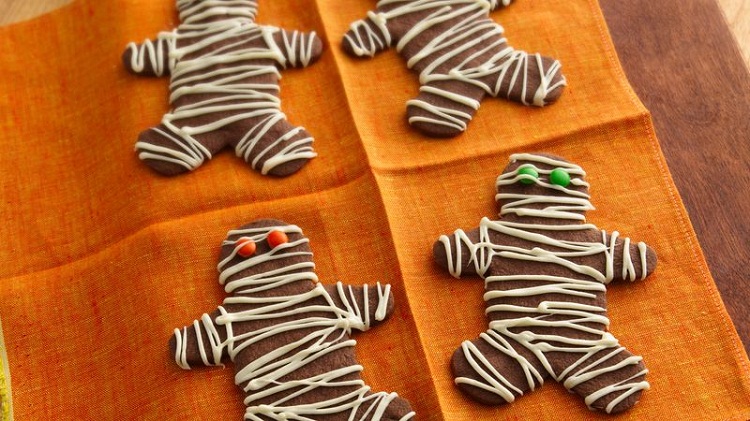 A mummy cookies? Hell yeah, definitely a good cookie idea for Halloween.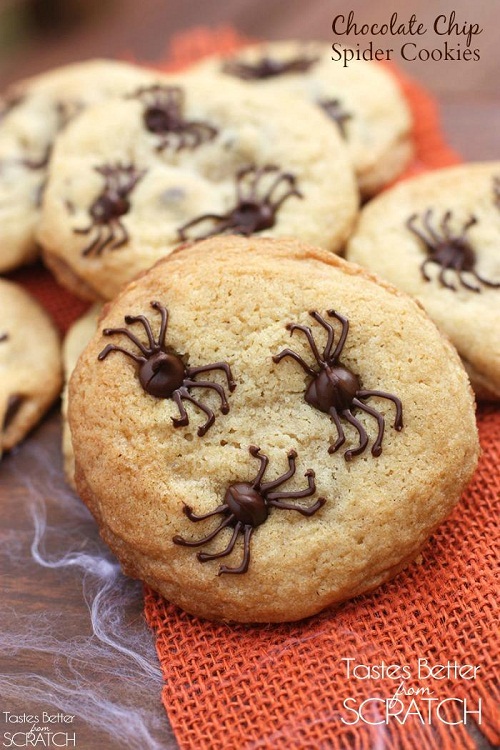 Quick! Call the pest control company…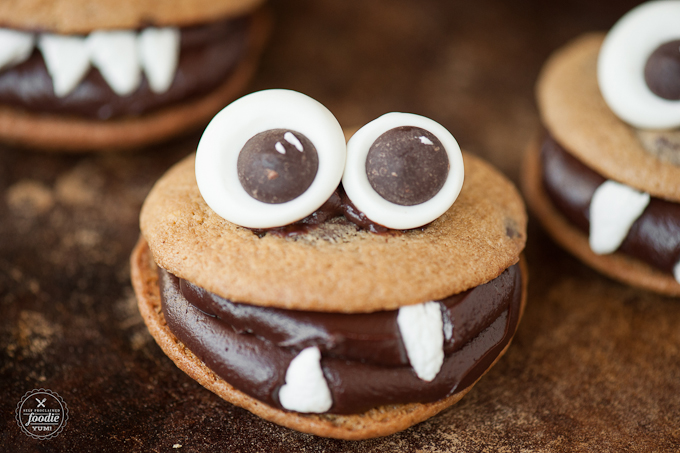 I find this cookie idea, cute and worth a try. What do you think?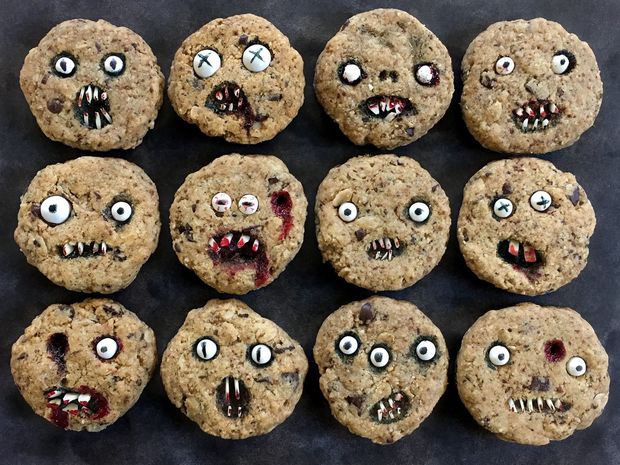 Well, its look easy to make and you can never go wrong with this cookie idea.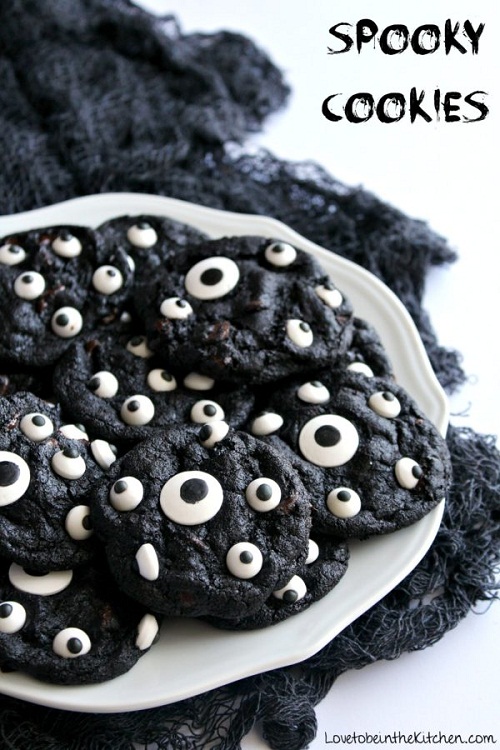 I see you!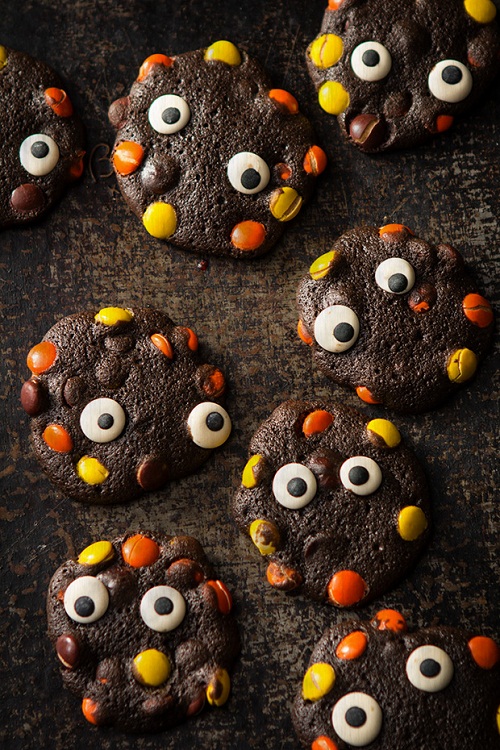 It's another cute cookie idea.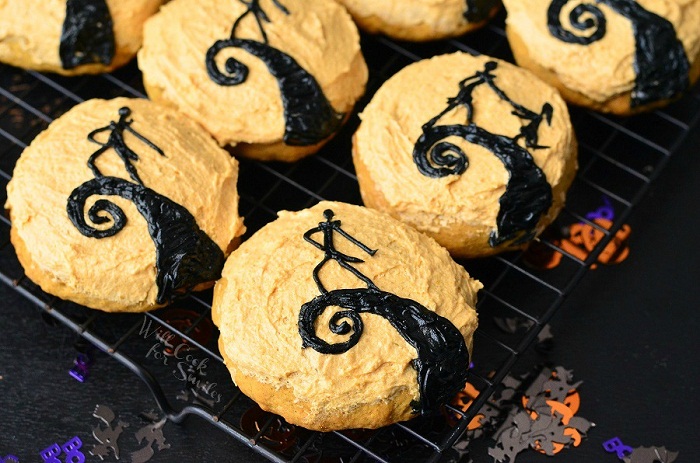 I thought i've seen them all, guess not!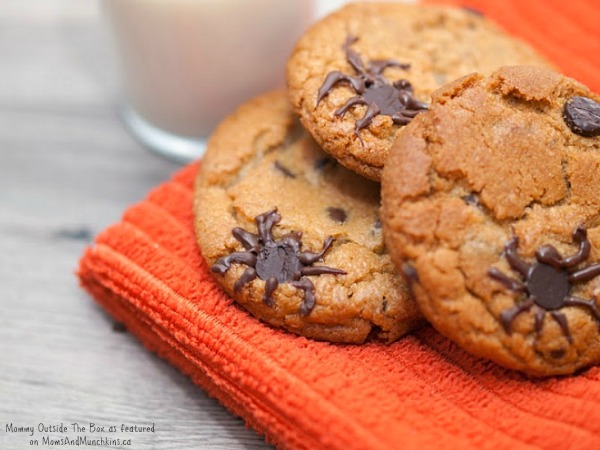 Easy and simple…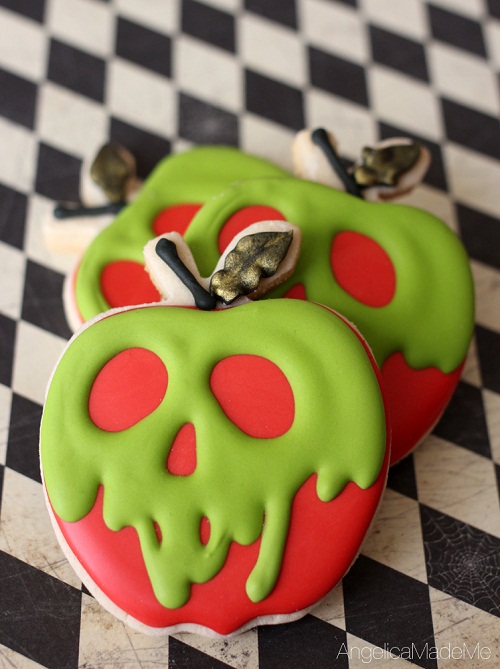 Want some apple or cookie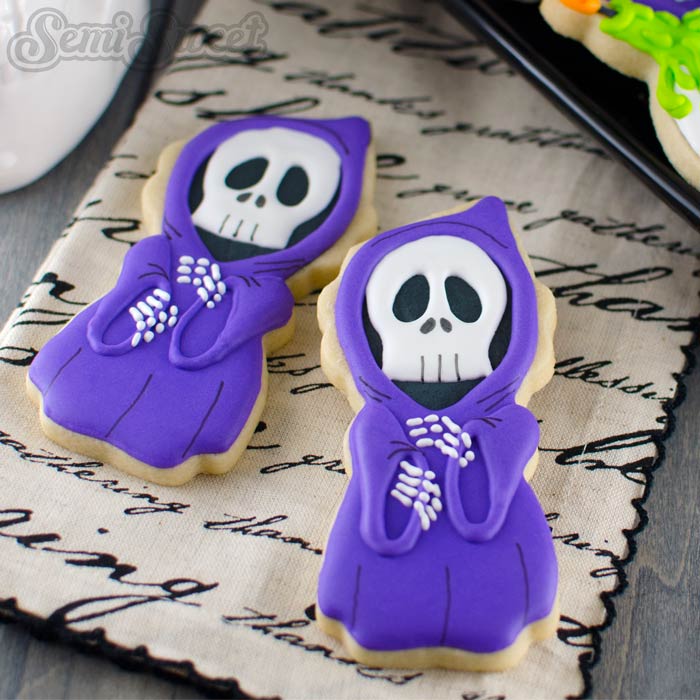 I love this cookie idea!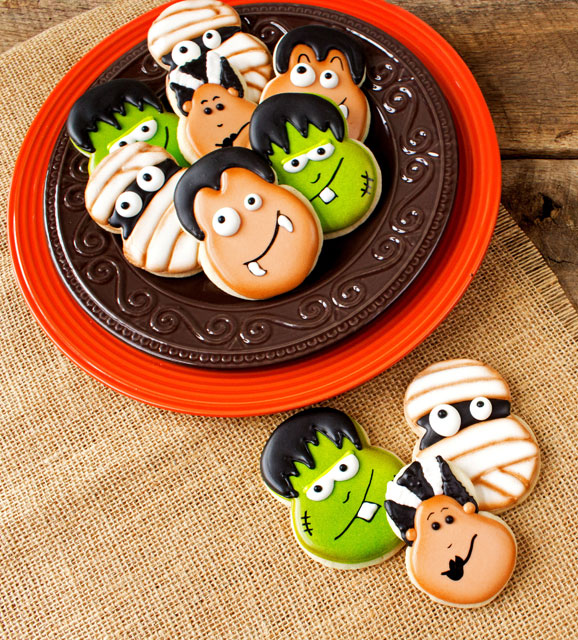 Cute cookie monster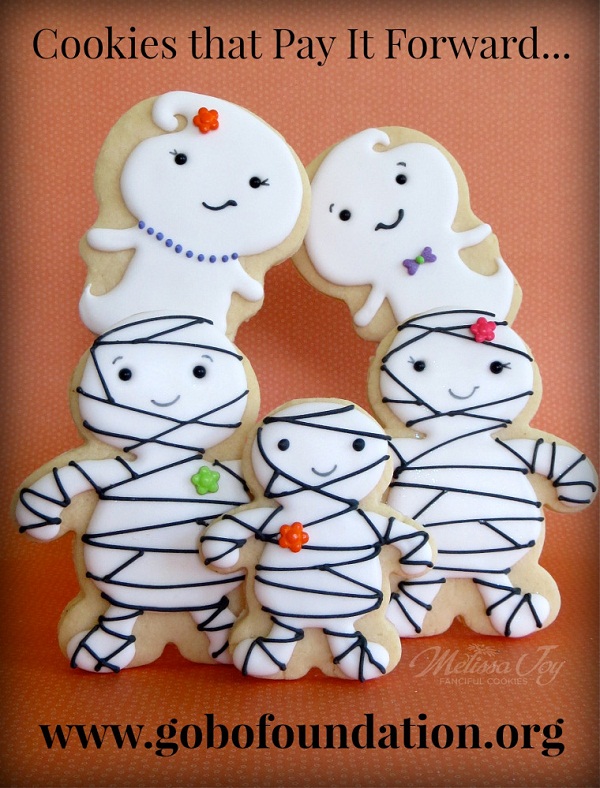 Great cookie idea for halloween.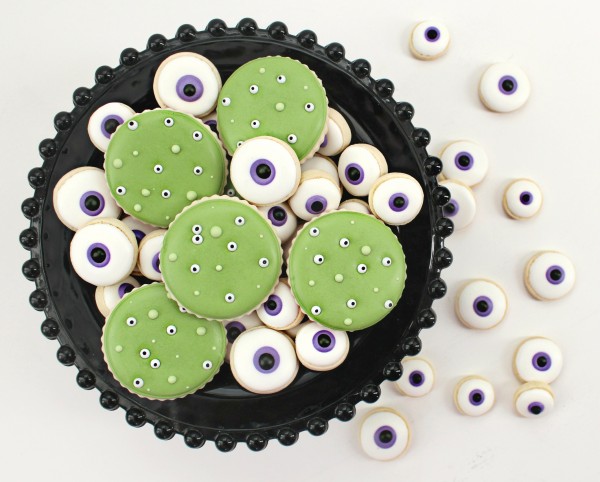 A box full of eyes, good enough for me. 
Here's another take on cookie eyes.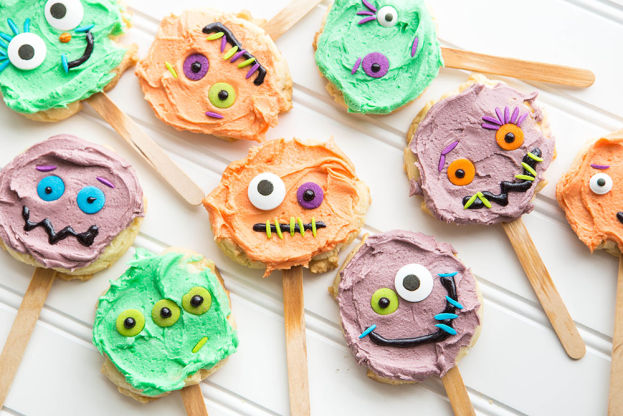 Cookies on a stick, sure why not. 
So, what are you waiting for take the butter out of the fridge, the brown sugar, flour from the pantry and whatever additional ingredients you want to add to the recipe. You can used these cookie recipes from Pinterest. Remember, its never to early to try one or two of these cookie ideas and practice makes perfect.