Here we go again, fans of ghouls, spirits, goblin, and everything scary should rejoice for October is just around the corner. The time for celebrating Halloween is near and it's coming like a freight train. So, the million-dollar question is, are you prepared for this year Halloween celebration?
Celebrating Halloween is easy if you are the type that just buys ready-made Halloween costumes and treats for kids. But, if you are planning on going all out this year, you need to prepare. Preparing doesn't start and end with costumes, there many things to consider. As the first yellowish leaves fall to the ground and cover the streets, many people would be rushing to find the most outrageous, frightening and out of this world costumes and wonder what makeup looks is best to be unrecognizable among families and friends. Luckily for you, the internet has taken care half of your problem as you can find every kind of Halloween makeup ideas with just a few clicks on the keyboard. There are plenty of Halloween makeup tutorials that are simple enough to follow. In fact, even newbies can easily follow the tutorials. You can turn into vampires, Zombies, ghost, fairies or opt for creepy doll look.
The creepy doll Halloween makeup is fun and amusing to create. Additionally, when it comes to Halloween makeup, the creepy doll look is the easiest to do in my book. Take note! Some of the makeup is frustrating to do and the incredibly difficult ones are certainly not for beginners. With the creepy doll makeup, you don't need to be a talented and artistic makeup artist to really look good. anyone with the right tools and determination you can do it. But of course, it would be easier to find an easy to follow makeup tutorials for a creepy doll look. As said earlier, the internet is loaded with makeup tutorials so you just need to find an easy one. It would probably take you a lot of time as some article of makeup ideas just seems easy to do but in truth no. It's frustrating to look at many photos and realize, is this really easy? Easy for who? I took the initiative and search the internet then compiled the best creepy doll makeup tutorials that I think can help you achieve the look you want this Halloween. This compilation of creepy doll makeup tutorials saves you the trouble of spending hours browsing online. The Halloween makeup tutorials presented in this article are the simplest ones and definitely good for beginners. Trust me! They are also cool and not lame or boring. If you are successful in recreating any of these creepy doll looks, you can bet your ass that you can do any makeup look for the Halloween.
Creepy Dolls Halloween Makeuup Tutorials
Here are some of the Halloween creepy dolls makeup you can do and they are easy. There is a link to the actual makeup tutorial below the images, click and wait to get redirected to the site of the makeup artists.
Aside from the step-by-step image tutorials, there are also videos that you can watch to help you.
1. Adult Creepy Ragdoll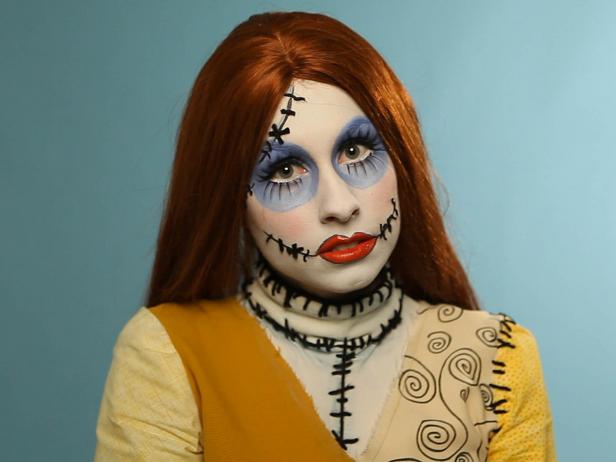 Image Source
Dolls are supposed to be sweet and innocent, except on halloween. This is the only time of the year when dolls should be creepy and eerie. So, creepy doll is a good idea and perfect for the occasion. Combine this creepy doll look with an old, oversize child's dress, worn-out knee-high socks, and disheveled pigtails to create a spooky looks. .
2. Rag Doll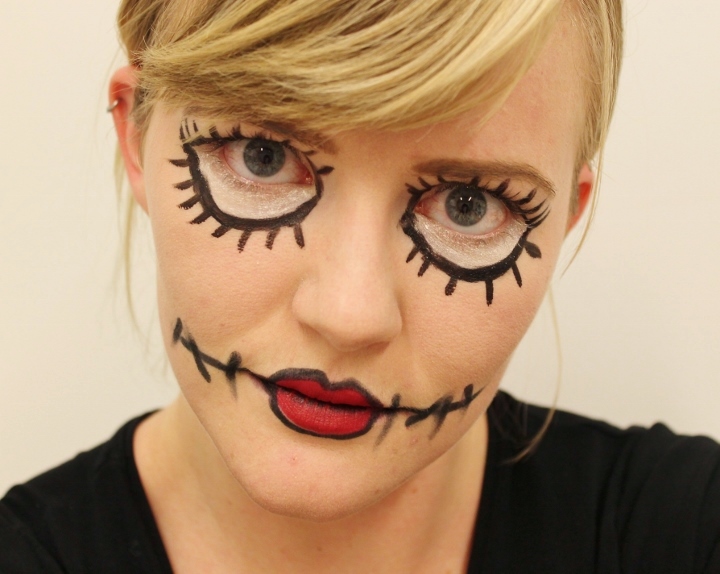 Image Source
3. Voodoo Doll Makeup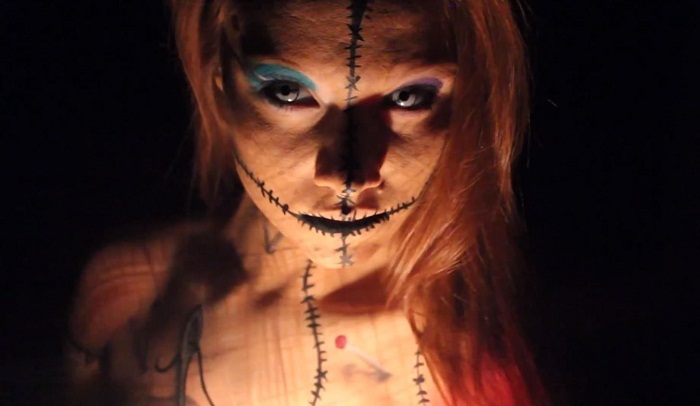 Image Source
4. Creepy Dead Doll Makeup Tutorial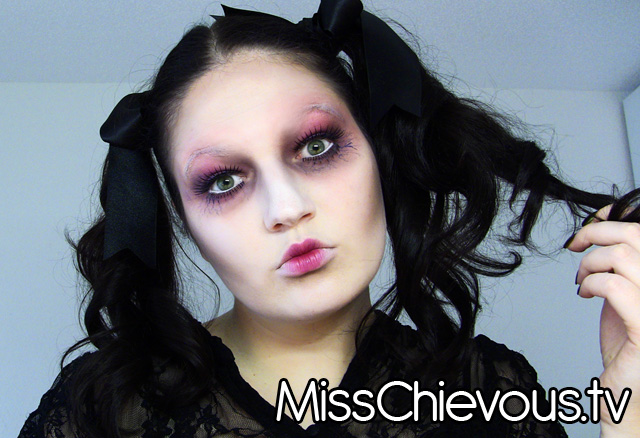 Image Source
The classic doll features are big wide eyes, heart shaped mouth and long lashes. You can turn a sweet doll look into a dark character by darkening up the eyes and creating a blood-shot eyes.
5. Doll Makeup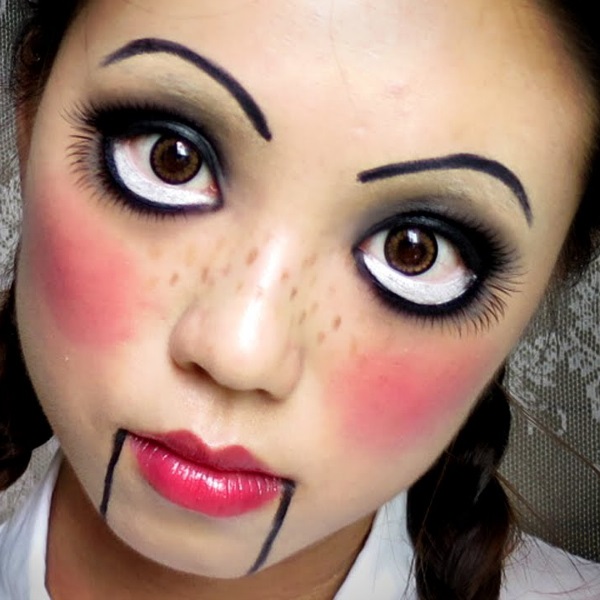 Image Source
6. Doll Makeup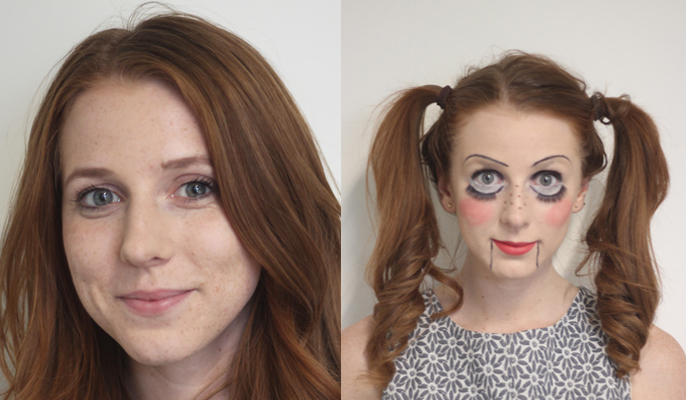 Image Source
7. Doll Face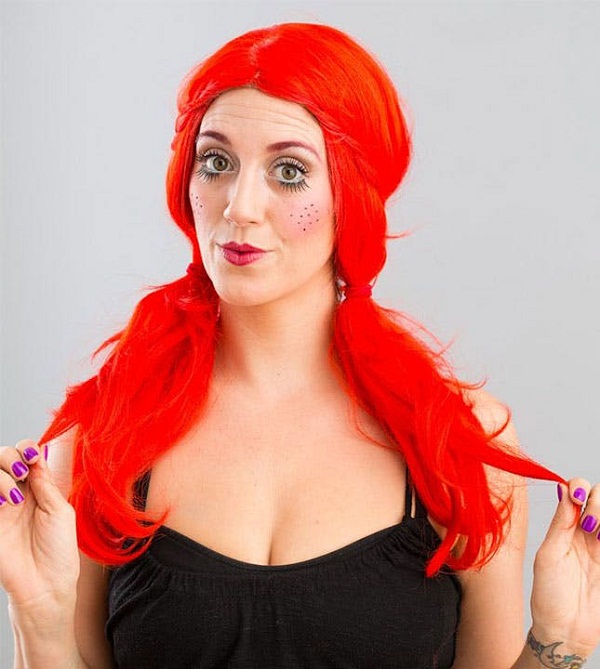 Image Source
8. Super Creepy Doll Tutorial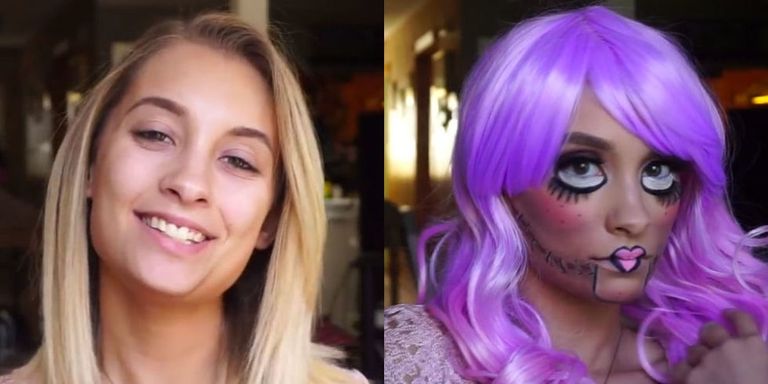 Image Source
9. Annabelle Doll Makeup Tutorial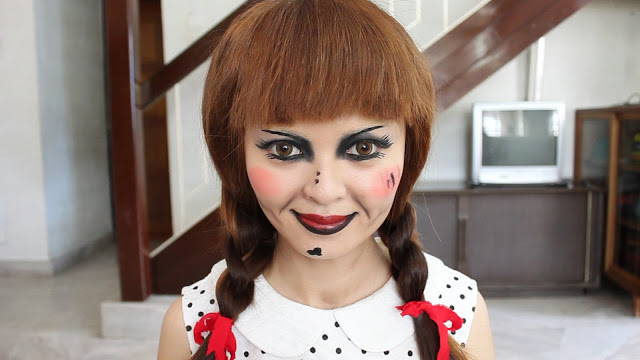 Image Source
Are you a fan of the horror movie "Annabelle" and its super spooky doll? The Annabelle doll look is a tribute to the infamous doll.
10. The Conjuring Doll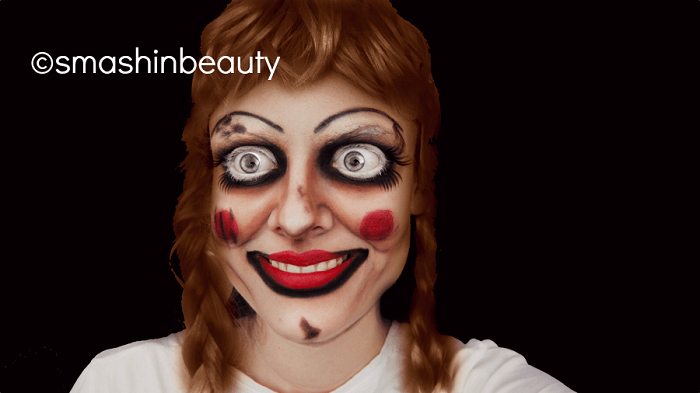 Image Source
11. Ventriloquist Doll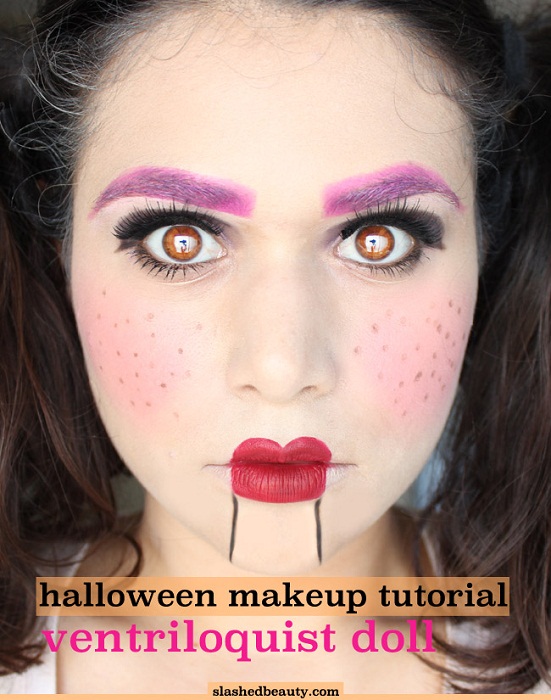 Image Source
12. Creepy Cute Doll Makeup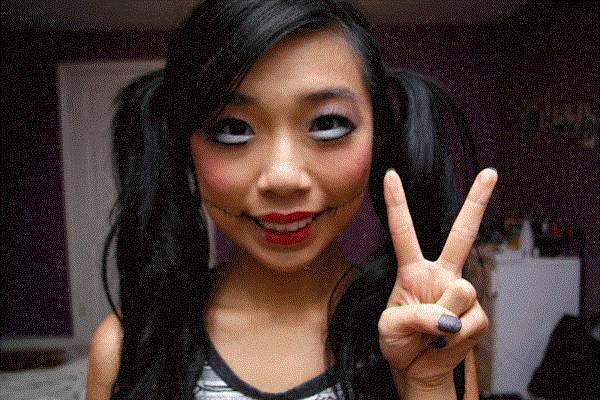 Image Source
The creepy doll looks is one of the most common Halloween makeup tutorials on the internet. In fact, you will find plenty of tutorials on YouTube. I think, the popularity of the creepy doll lies on its being easy to do and it looks natural for Halloween. Additionally, it is one of those Halloween looks that you can still look pretty and scary at the same time.
13. Porcelain Doll Makeup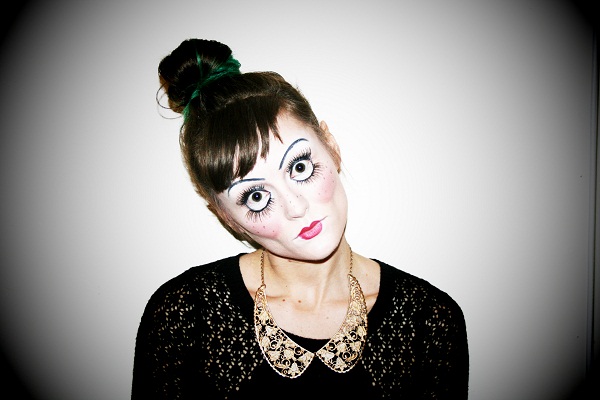 Image Source
If you don't the time and patience to do makeup then this porcelain doll is the best look for you. It can take only 5 minutes to create this Halloween look. This is an eerie, but definitely easy look for you. Give this porcelain doll a try and show us your version.
14. Easy Creepy Doll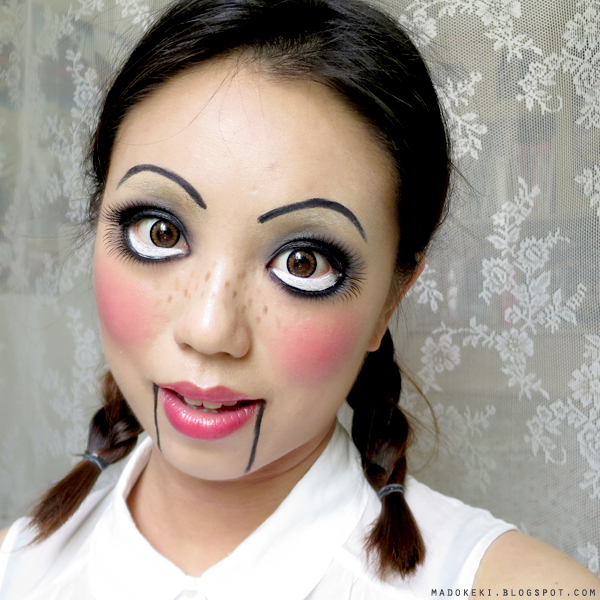 Image Source
Another easy to do creepy doll that I discovered online.
15. Broken Doll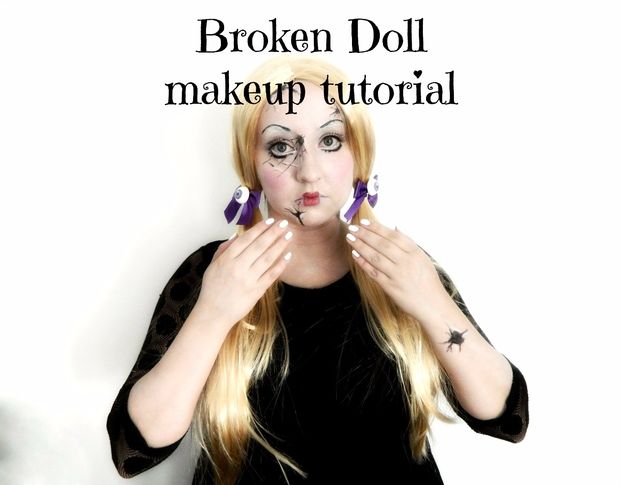 Image Source
Are you curious on how to do the shattered doll makeup? Check out this tutorial and see for yourself how you can recreate the look.
16. Creepy Broken Doll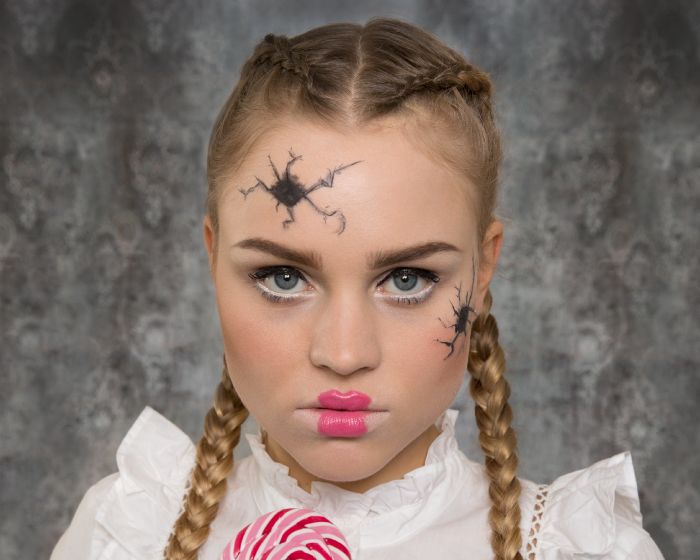 Image Source
17. Creepy Doll Halloween Makeup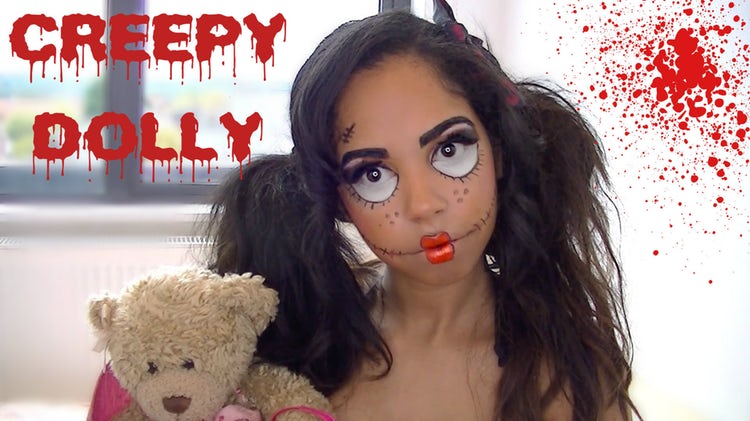 Image Source
18. Creepy Doll Makeup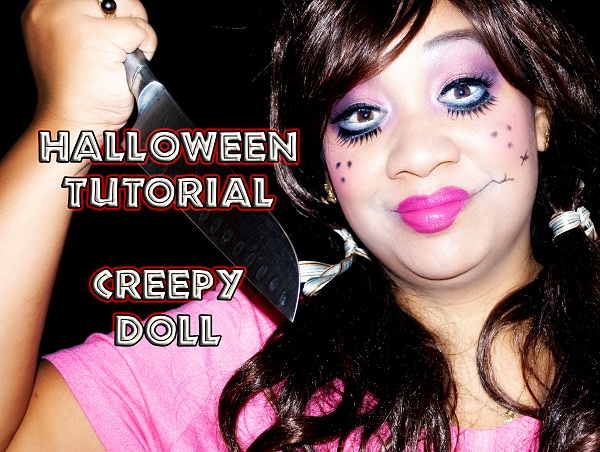 Image Source
19. Creepiest Broken Doll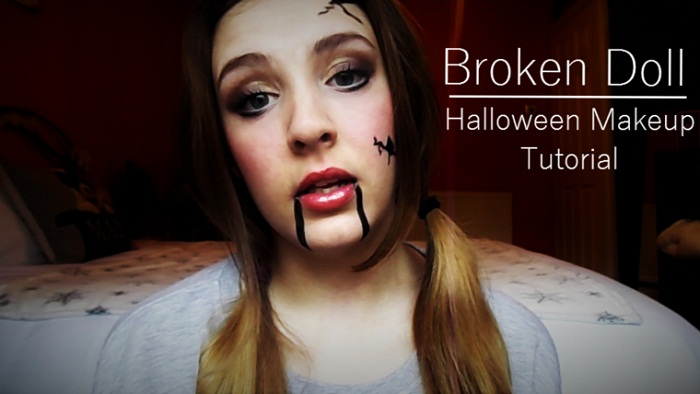 Image Source
Broken or cracked doll makeup is easy to do with the right tools.
20. Super Porcelain Doll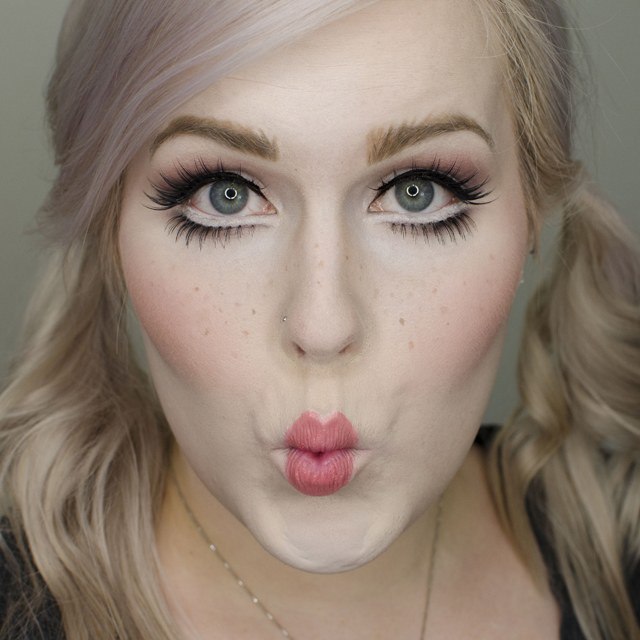 Image Source
Here's another Porcelain doll makeup tutorial that you can do. It's going to be fun creating this look.