Halloween crafts are perfect for both adults and children who want cool Halloween decorations for their home. October is the season wherein people of all ages can let out their creativity and imagination through arts and crafts as Halloween crafts are very easy to do and can be done at home during Halloween party. If you don't believe me, check out the crafts I'm planning to prepare with my kids for my home decoration.
Halloween crafts are the cheapest way to turn a place or an individual into something unique and different. For example, this coming Halloween, you can change your home into a haunted house or graveyard easily without spending a lot by simply making decors suitable for welcoming the fall festival or Halloween day.
Crafts are awesome and easy to prepare with kids as you can start a project using materials found around your home such as boxes, cardboard, egg cartons, strings, paint, glue, crayon, etc. You can include crafts as a fun activity for your kids birthday party or as a party theme. Anyway, when you are including craft as part of your family activities this Halloween festival, make sure colors orange and black as these colours symbolizes the fall or harvest season. In case you are wondering what crafts to make this Halloween, maybe my DIY projects below can entice you to make them your projects, as well. The handmade candles, ghosts, and bats can definitely turn any home into a bizarre and scary place in the neighborhood.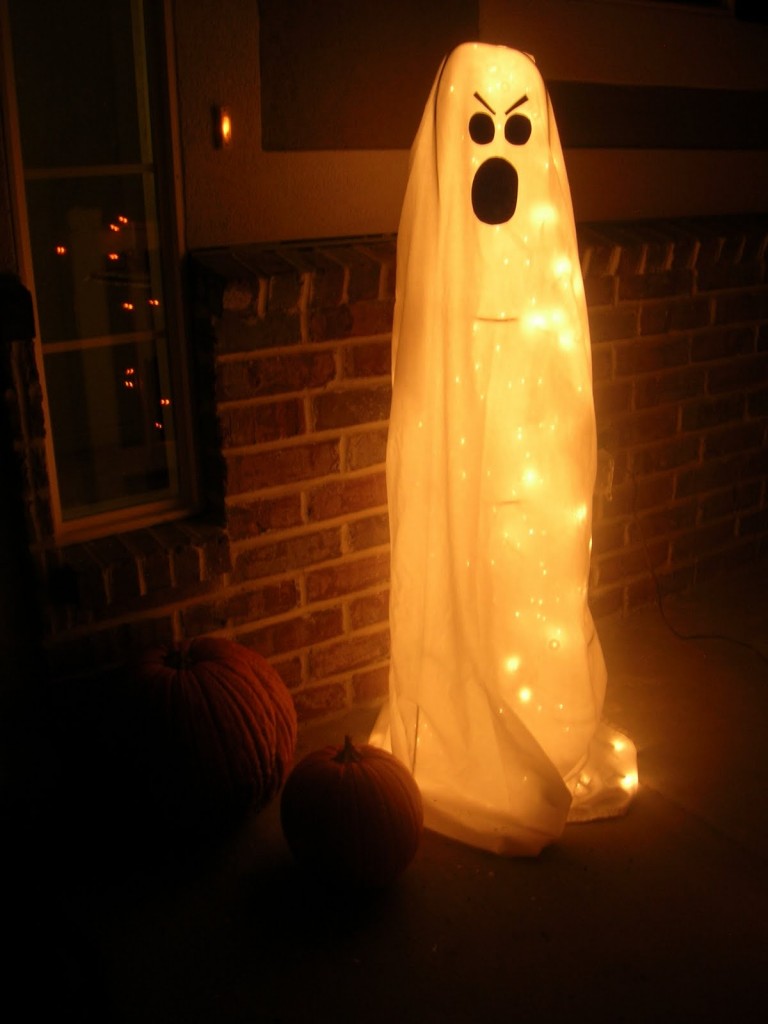 Halloween Crafts
The following are craft that toddlers, preschoolers, and adults can do at home during Halloween party or just for fun.
Halloween Crafts for Kids
Below are crafts that my kids and I will prepare for the holiday. The simplicity of these crafts inspired me to put up decors for my home to welcome the Halloween season. I bet! These awesome and easy to do crafts will inspire you, just as it inspired me.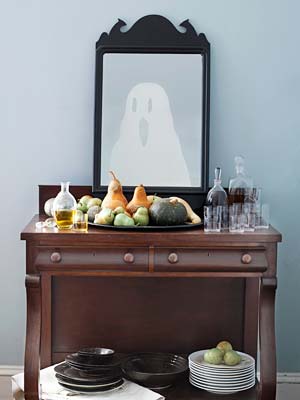 Image Courtesy of Country Living
Phantom Ghost
Halloween Crafts for Toddlers
The Halloween crafts below are suitable for toddlers. If you are planning a party this October, you can keep your toddlers preoccupied with these cool crafts.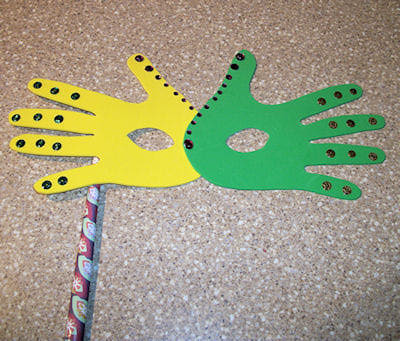 Halloween Face Mask
This halloween craft is good for 3 years old and above, very simple to prepare just trace your kids hands, cut and let your toddler design the face mask. 
Halloween Crafts for Preschoolers
Preschoolers can hone their skills and creativity with Halloween crafts such as below:
Pop-Up Greeting Card
This halloween card can also be use as decoration for your home. 
Martha Stewart Halloween Crafts
Martha Stewart are a great source of incredible Halloween crafts, some of the crafts I have found on the site are very easy to do.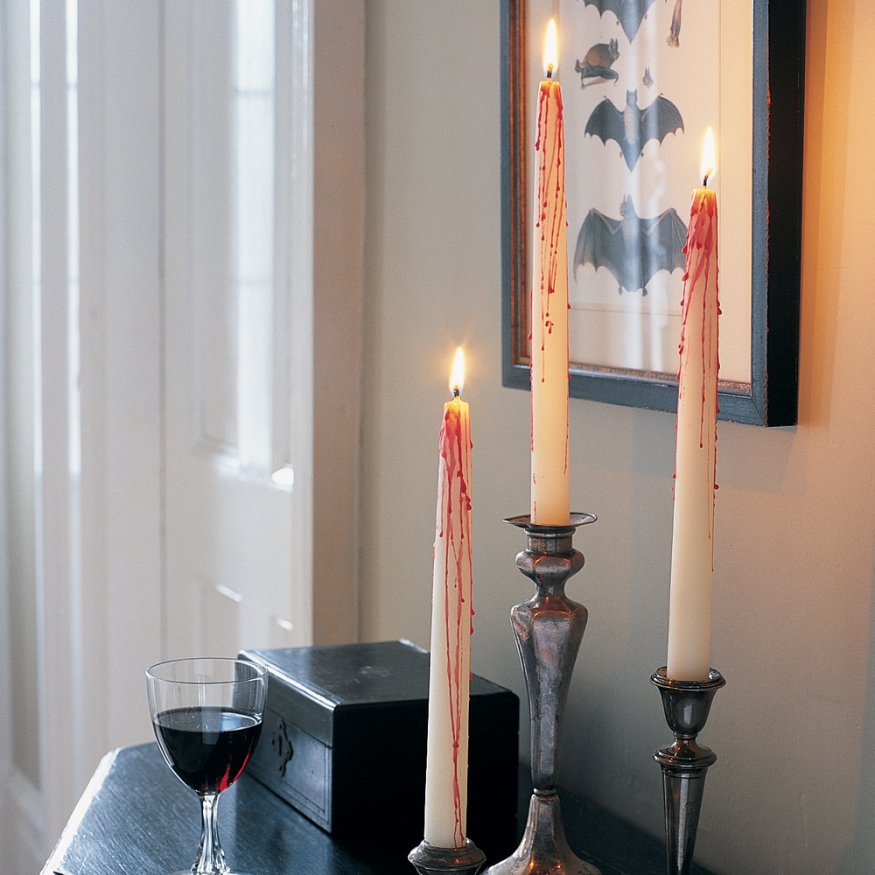 Creepy Candles
You can turn any candles into creepy object, with the use of wax.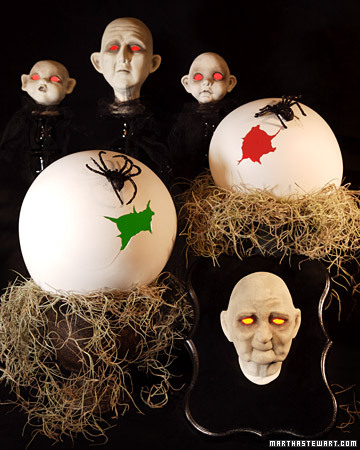 Spider Eggs
This is an awesome halloween crafts, creepy and perfect as decoration. Visit the link for materials and instructions.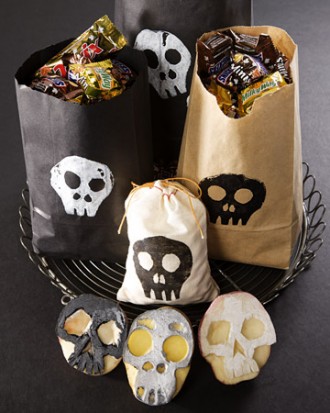 Image Courtesy of Martha Stewart
Skull Potato Stamp
Skull potato stamp are very easy to prepare, just get a potato and carve. Decorate your trick-or-treat bags with this cool stamp. 
Halloween Paper Crafts
Paper crafts are the easiest to do, and because the materials are mostly papers, you can save money from doing paper crafts.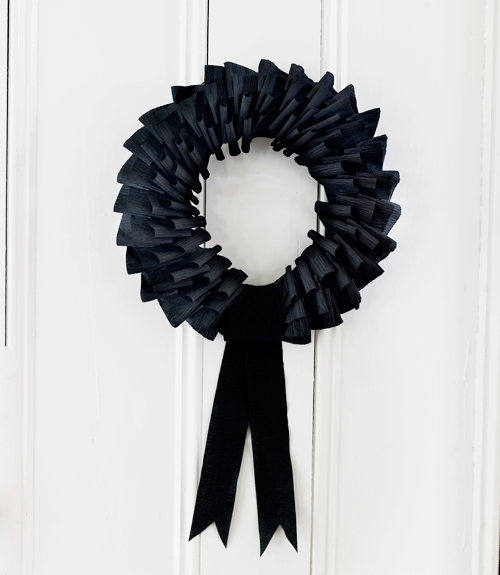 Halloween Wreath
 Create eerie halloween create with old paper crepe.  Great for door decoration during halloween season. 
Image Courtesy of Country Living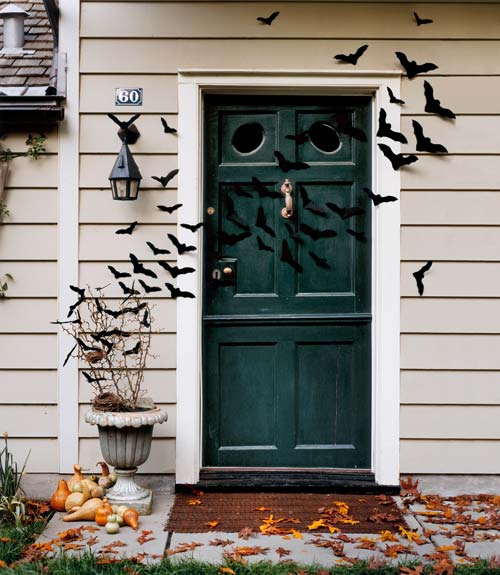 Bats
Bats are symbol of Halloween, so cover your door with bats made of paper. 
Image Courtesy of Country Living
Easy Halloween Crafts
If you are just starting, the following easy Halloween crafts are suitable for beginners.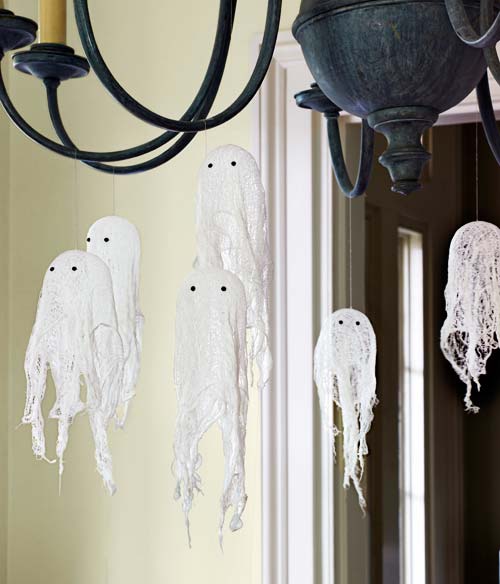 Cheesecloth Ghosts
Cheesecloth Ghosts are very easy to make as you only need a small paper cup, small balloon, and cheesecloth cut into pieces.