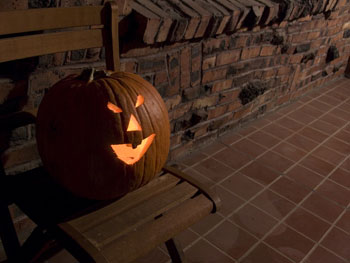 Halloween is one of the most versatile and enthralling holidays of them all. Halloween is the time of the year when kids can have so much fun pretending to be their favorite superheroes or the worst villain on earth. Celebrated all over the world by both adults and children, Halloween is a great holiday.
With this holiday fast approaching, a lot of people may be planning for a party as early as now. So, if you are also planning to get a head start and need some cool Halloween trivia questions for your party games, know that you are in the right page.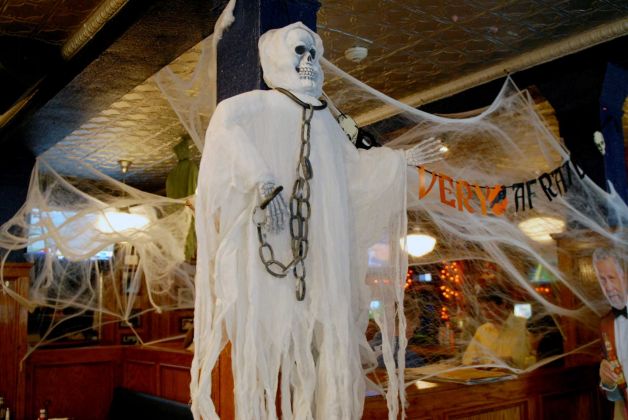 Halloween Trivia
Halloween is just as popular as Christmas maybe even more because of the mystique, freakiness, and drama than this holiday brings. Halloween is more fun also because of many things including Halloween trivia and facts. Check out some of the Halloween trivia to learn why this holiday season is very popular.
#1 The color of Halloween is orange and black, mainly because the color black is associated with darkness and death while orange symbolizes the autumn harvest.
#2 Halloween celebration is the second most successful holiday in terms of business revenue. During Halloween season, over 4 billion dollars is spent yearly, wherein the majority of the money is usually spent on candy, decorations, costumes, and lavish parties.
#3 Chocolate Candy bars are the most favorite item to give to children on trick or treat.
#4 According to study, Americans spend almost 2 billion dollars yearly on Halloween candy.
#5 The author of a Halloween poem entitled "The Witches Spell" is William Shakespere.
#6 Snickers are the favorite Halloween candy bars.
#7 The Count Dracula Society was established in 1962.
#8 Michel Meyer mask from the movie "Halloween" was William Shatner's mask just painted white.
#9 Harry Houdini, the famous magician of his time died on 1926 in Michigan, while performing an act.
George Renninger invented Candy Corn in 1880.
#10 It is bad luck if a black cat crosses your path, an old North American superstitions belief.
Halloween Facts
Halloween is the second most celebrated holiday in America, just second to Christmas. The following are ten Halloween facts that you can share to friends and family to enlighten them.
#1 Halloween is a celtic holiday and originally called Samhain which in English simply means "end of summer". You see, in Ireland the end of October is also the end of the summer season.
#2 Jack-O-lanterns were originally made of turnips. Children in Ireland would usually carve and light the inside of the turnips to use on Halloween gatherings.
#3 Trick or treat is a tradition that had its root in the northern Europe. In 9th century, the people practice a custom known as souling, wherein the poor would walk through their village, visit every home, and beg for food. The homeowners would give soul cakes, a type of bread made from currants and bread. These people promise to pray for the dead relatives' soul in return for the cakes.
#4 Pumpkins are big part of Halloween celebration. Pumpkins are member of the gourd family which includes melon, cucumbers and squash. A lot of people think that pumpkins are vegetables but they are not, because they are actually a fruit that comes from a flower that have seeds in them.
#5 Mexicans celebrate the "Day of the Dead" an annual festival honoring the dead children on October 31, at midnight.
#6 A lot of the Halloween traditions today comes from the ancient Celtic tribe culture.
#7 Apples are associated with the Halloween festival because of the Roman harvest festival, a celebration honoring the goddess Pamona.
#8 Pumpkins colors are not just orange as these fruit also comes in color green, blue and white.
#9 The world "Halloween" comes from All Hallows Eve, the other name of All Saints Day.
#10 European immigrants who celebrate their first harvest in the country brought Halloween celebration to United States. They celebrate the first Halloween festival in North America sharing stories, singing, dancing, and telling fortunes while around a bonfire.
#11 Some people suffer from a condition called Samhainophobia, an irrational and extreme fear of Halloween, despite of the fact that Halloween is a fun holiday.
#12 People carve Jack-o-lanterns to keep the ghosts and spirit away on Samhain day.
#13 Ancient Celts wore costumes or masks on Halloween night to avoid recognition as human by the spirits and ghosts that roamed the countryside.
#14 Bobbing apples originated from the harvest festival called Pamona, the Roman goddess of fruit.
#15 Black cats protect the witch from their enemies.
Halloween Facts for Kids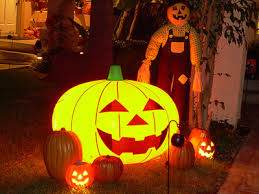 Halloween is a captivating holiday because a lot of people afraid and excited of the unknown. The surprises that Halloween bring make this holiday fun for all people whether young or old. Make this holiday even more fun for all children with Halloween facts for kids.
The character Casper first appeared in "Noveltoons" a series, shown in 1946.
Linus is the only one in the Peanuts gang who believes in the Great Pumpkin.
The first wrapped candy in America is tootsie rolls.
October 30th is the National Candy Corn Day.
Silver bullet can kill werewolves.
Dracula is the most popular character during Halloween and the most filmed.
Halloween Trivia Questions
Q – What Is the Most Thrilling movie of all time?
A – Psycho
Note: This is according to the American Film Institute
Q – What is the most haunted spot in America?
A – The Bell Witch Cave
Note: According to the American Ghost Society
Q – What year does the movie Hocus Pocus shown?
A – 1993
Q – How many people actually died in the original Halloween movie?
A – 5 people
Q – What is the meaning of the word "Witch"?
A – Wise one
Q – What is the original title of the movie Halloween?
A – The Babysitter Murders
Free Halloween Trivia
The next full moon is on October 31, 2020.
Tattoos, Unibrow and long finger (middle) according to legend are signs of werewolves
There are no actual witches burned at stake in the Salem witch trials.
During the Salem Witch Trials, they hung 19 people.
Owl is the only animal that can live with ghost.
Witch eyes are red according to some cultures.
Phasmophobia is the fear of ghosts.
From 1520 to 1630, over 30, 000 werewolf cases were tried in France.
In North Caroline, there is a county called Transylvania.
Transylvania, a historic region in Romania is the home of Dracula.
Ghouls are grave robbers.
Gargoyles are created to ward off evil spirits.
Sighting of a spider on Halloween Day simply means that a loved one who has passed away is watching over you.
Ouija, a board game that let people communicates with the dead out sell Monopoly in Salem.