Are you wondering what is the best gift to give during holiday seasons, birthday, Valentine 's Day, and any occasions? Well, of course you do since you have been buying gifts for a long time. The problem is more often than not you overlook the most obvious things so you end up buying something you don't think is appropriate or just not for the recipient.
So, for the coming holiday season or someone's birthday you can use the tips discussed in this article, to help you find the best gift for a friend, siblings, parents or your special someone. In fact, this coming Valentine's Day, why not apply what you pick up from the tips below, such as:
Gift Giving Guide
Wish Lists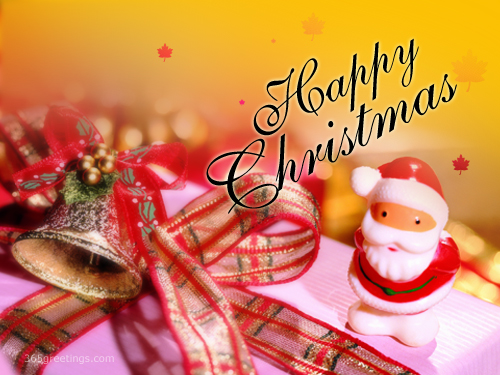 Little boys and girls every Christmas would have a wish list of what they want as a gift. I bet, when you are still a kid you also create a wish list of what you want. Well, the same thing applies to everyone since kids and adult alike have their own wish list of what they want to receive for their birthday and holiday seasons.
So, if you are aware of what your loved ones want for a gift, then why not buy it if you can afford to do so. Just keep in mind that everyone has a wish list, whether it is a material thing or something your sister, brother or anyone always wishes to do but cannot afford because of financial constraint.
In other words, making their dream come true is the best gift you can give, whatever that may be, so think about that for a minute before you head to the nearby shopping mall or buy online.
Christmas Gift Guide
Personalized Gifts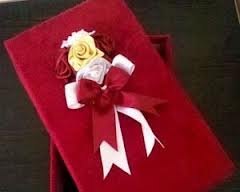 If there is, one thing that I hate the most during the holiday season is when you get the same gifts twice. Imagine this, you have received a red sweater from your brother, and then someone gave you the exact sweater and with the same color. If you want your loved ones happy with their gifts, a little effort and imagination can help you find the gifts that they will appreciate every day.
These days, it is not hard to find something different, unique, and personal as many shops offer personalized gifts or you can create your own gift. By the way, your gift does not have to be expensive all the time just to qualify as unique and personal, since when it comes to giving something the tag price does not count for most people. It is still, the "thought that counts," especially when you worked hard to buy or give homemade gifts.
Take note, a bath towel, or handkerchiefs with their name embroidered are a good example of unique since the gift specifically ordered just for them.
Mother's Day Gift Guide
Shiny Gift
Diamonds are women's best friend, a saying that is very true no doubt, about it since most women cry once they open their gift and see diamond necklace, earring, or a complete set of jewelry laid out in front of them. Well, this idea is only good if you can afford to splurge big time and not really recommended for everyone, just for the big spender.
But hey! Do not worry, you can easily find shiny stuff that could certainly make the heart melt and eyes water as well since diamonds are not the only thing that shine… Look around you, and of course start saving as early as now to ensure you have something to spend for the big day.
Anniversary Gift Guide
Surprise Gifts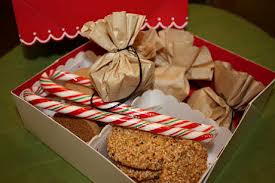 Finding a gift that will surprise someone can be a bit difficult, at first. However, if you put your mind into the task then you can surely find something that will surprise them and would definitely leave them dumbfounded. Believe me when I say, the look on their face is priceless, it is something you will forever remember for the rest of your life.
One more thing, surprising someone without spending big time is possible and a lot easier than you think since with an unusual box alone you can get the reaction you wanted to see. The look of surprised and then followed with appreciation, even if the gift is not that expensive just unexpected. How, well, my friend that is where your imagination comes in, with a bit of that an inexpensive item wrapped or hidden in something out of the ordinary can make wonders and bring a smile.
Gift Giving Guide
Unexpected Gifts
There are times when we stroll in the mall, we find interesting stuff that are cute or useful but never really buy because it is not something we need. Well, you can always give gifts that to people that are not impulsive buyer or someone would not dare buying something so bold and outrageous like a sexy lingerie.
Yup, sexy lingerie's a good example of a gift that many women would not dare buying since they consider this type of underwear daring. I know a friend who wants to wear one but just to embarrass to shop for one simply because she is a bit uncomfortable in a department store full of sexy lingerie.
Inexpensive Christmas Gifts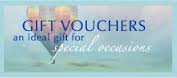 There are many products out in the market, so finding the right gift is not a problem especially when you love shopping on a brick and mortar store or online. But you know what, there are certain times when it is better for someone to receive something they can use on whatever or whenever they want. What do I mean by this? A voucher or gift certificate are perfect when you do not know what to give, or you just want them to buy what they want.
You see, with a gift certificate, or voucher, they can buy whatever they want rather than receiving something they have no use for, which is why a GC or if the voucher make perfect sense.
Keep in mind a restaurant or spa gift certificate can be use for 6 months to a year, depending on where you purchased them.  So, consider giving a gift certificate to the popular spa in town or restaurant, you will never regret buying them.
This coming holiday season, make sure you have a nice gift for your loved ones to show your appreciation for their loyalty, patience and love. After all, you do not have to spend a lot for a gift as the choices are endless. You just have to spend a portion of your time to find the best gift.