Chinese New Year also known as the Spring Festival is the most important and popular Chinese holidays. CNY is a time of good will, prosperity, family, and tradition. Chinese people are very superstitious, so it's no longer surprising that they have a number of traditions and customs connected with the holiday. If you are wondering about Chinese New Year traditions and customs practiced today by most of the Chinese people, just continue reading.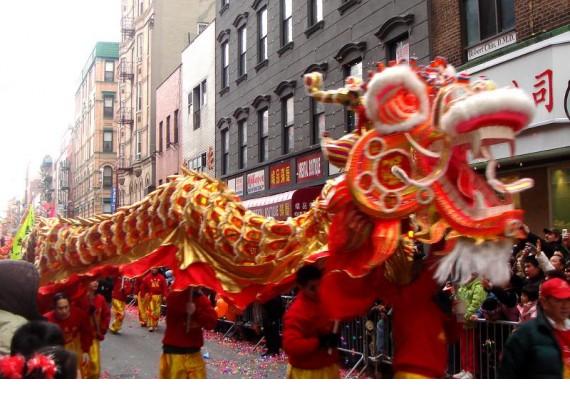 There are many Chinese New Year traditions and customs, and they vary from province to province, but a few traditions for Chinese New Year stands out and practiced by most of the Chinese people even the younger generation. The Chinese observed the traditions from the first day to the last day of the New Year. In case you are not aware, Chinese New Year last for 15 days traditionally, it often starts on the last days or week of January to February.
CNY is an official holiday in China, Taiwan, and Singapore. But of course, modern life makes it impossible to celebrate the holiday traditionally for 15 days as some people only get a few days off from work. Nevertheless, they still practiced a few of the Chinese New Year traditions and customs such as family dinner, spring cleaning, giving of red envelopes and other traditions that represent good luck, prosperity and blessings.
The holiday for most Chinese people also the time to leave the problems or bad things of the previous year behind. For them, starting the New Year right and fresh from clothes to their house is important.
Below are some of the Chinese New Year traditions that caught my attention, which according to most of the Chinese that practiced these traditions are important to start the New Year fresh.
Chinese New Year Clothing Traditions
Buying new clothes is a Chinese New Year tradition practiced with gusto. People buy new clothing to welcome the New Year fresh. The new clothes represent new beginnings and good things.
Traditions Chinese New Year
Spring cleaning is another Chinese new year tradition that a lot of people practiced diligently. They clean their home and change decorations before the New Year to welcome the good spirit as well as get rid of the problems of the old year. They even hung red paper or banner with auspicious couplets or characters on the doorway of their homes to make the New Year prosperous.
Chinese New Year History and Traditions
Visiting friends and close relatives are also part of the New Year tradition, many people go home to their parents to bring gifts as well as honor their elders. The New Year visits include giving out the popular red envelope or lucky money.
Chinese New Year Traditions for Children
Giving lucky money to children and unmarried relatives are a popular tradition still practiced today. The Chinese people give out lucky money in a red envelope to children, but of course, unmarried people are not the only ones given red envelope as some provinces also require married couple to give out lucky money to their parents.
Chinese New Year Traditions
Worshiping or honoring ancestor is a popular CNY tradition. For the Chinese, giving an offering to their dead ancestors is important. They give offerings to their deceased parents or grandparents to give respect and to show love.
Chinese New Year Family Traditions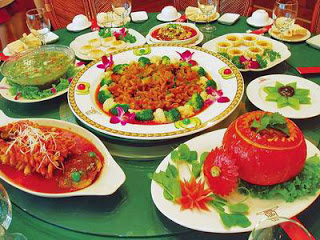 Chinese New Year is a time of family reunion, and they have a family dinner on New Year eve. Most of the time, they eat in a restaurant together or have a family dinner in the home of their oldest living relative. The family dinner is very important, so much that they will travel even a large distance to share a meal with the family.
Chinese New Year Food Traditions
Family dinner is an essential part of the Chinese New Year traditions, that's why they also serve Chinese New Year foods that brings good health, luck, and prosperity. The followings Chinese New Year good luck food often served during the holiday.
For more Chinese foods, check out my post Chinese New Year Food
Traditions for Chinese New Year
Lighting firecrackers are also a Chinese New Year tradition. The fireworks loud noise according to the Chinese legend can drive evil spirit. The fireworks are set off on New Year Eve and throughout the holiday.
Chinese New Year Customs and Traditions
It is customary to greet friends and relatives during special occasion but not strangers, except on Chinese New Year. In fact, it is important to greet friends and dear ones, including people you do not have a personal relationship on CNY to wish them good luck and prosperity.
If you are wondering what to say on CNY, maybe the following Chinese New Year greetings can help you.
For more greetings, visit my post Chinese New Year Greetings or
Chinese New Year traditions vary according to the province and town, the above-mentioned Chinese New Year customs and traditions are encouraged as they bring prosperity and good will. There are not the only traditions and customs that must be practice to ensure prosperity in the coming year. Unfortunately, some of the traditions and customs of the holiday prohibits certain activities.
Chinese New Year Traditions and Customs
Below are some of the CNY traditions also practiced today to avoid bad luck throughout the year.
1. Cleaning
Cleaning or sweeping the floor on the first day of the holiday is a bad idea as you can drive the good luck away.
Throwing off your garbage is also bad luck on the first day of New Year since just as sweeping the floor you can also turn away prosperity by throwing your trash. Instead, according to many Chinese, do the cleaning on the second day and before but never on the first day.
2. Killing Animals
killing animals in the morning whether it is a duck or chicken is bad luck. Many Chinese associate knife to slaughter, for them it is bad omen to kill animals on a New Year. The best thing to do is just buy what you need in the supermarket.
3. Pay off Debt
Pay off your debt before the New Year. If you start the year with a debt then you will end the year still in debt.
4. Buying Shoes
Many Chinese believe that buying shoes during the holiday period is a bad idea. You see, shoes in Cantonese means "rough" buying a new shoe will give you a rough ride throughout the year.
5. Medication
Taking medication on the first day of the spring festival is also bad, according to some people as you will end up sick throughout the year. When it is unavoidable the best thing you can do to counter the bad luck is to wrap the medicine in something red like Ang Pow or red packet since this color attracts good luck.
6. Broken Glass
Avoid throwing broken glassware, or mirror since throwing them away during the first day of Chinese New Year can bring you bad luck. In case you do break something, just pick up the pieces, wrap them in a red paper, but never throw them, as you have to wait for at least 5 days before you throw the broken glass.