The World Wide Web is the gateway of information as you can easily find anything you wish to know about someone or something, probably why majority of parents truly believe that the internet is great for kids as they can learn a lot. Unfortunately, some people also use the internet to find potential victims, and this is the main reason why it is crucial to be internet savvy to protect the kids and family.
Keep in mind that the internet is a community, wherein people connect with people they do not know. However, you can protect your kids from scrupulous individuals by telling your child to treat people they meet online as strangers even if they have been friends in Facebook or other social networking site for quite awhile.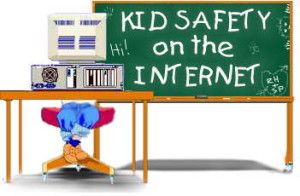 Study shows that most parents have no idea about who their kids talked to online or what information they divulge to people they just meet on social networking sites. If you are one of the parents, who do not check your child internet activity or has not imposed safety rules then this is the time to start monitoring your kids' activity online to reduce the risk of socializing via the word wide web.
This article talks about internet safety tips for kids and parents, so read on.
10 Internet Safety Tips for Kids
#1 Never Give Out Personal Information
Giving out personal information without your parents consent is not wise, even if someone asks for the information. You have no obligation to tell anyone about yourself or your parents, so do not get intimidated as your personal information are meant to be just that, personal and not for strangers you have met online.
When you give personal information such as address, name of your school and telephone number, your family privacy can be compromise. Plus, there is no way to tell if the person is just really looking to meet new friends online or someone waiting to exploit or harm you.
#2 Screen Name
When creating a screen name without your parents assistance, keep in mind that your date of birth and last name should not be included. You are safer when you avoid using your personal information for a screen name or username.
#3 Consult Parents When Filling Out Forms Online
A lot of websites that give out prices or freebies seek out personal information, which is why it is necessary to ask your parents first if it's alright to provide personal details to any website. In fact, even if it's a legitimate marketing gimmick, you should never give out details about your family and locations unless the site is trusted and you have consulted an adult about your plan to enter a contest or promo online.
#4 Password is Just Meant For You
Your password should not be shared with anyone but your guardian or parents. You should also remember to always logout when using a public computer to avoid compromising your account.
#5 Posting Photos
When posting a video or photos asks your parents' permission especially when it's your photo or your family.
#6 Don't Buy Anything Online
Buying without talking to an adult first is a no no especially when you used your parents credit cards. There are ads online that can trick or defraud you, so adult supervision is important to determine if the ads is true.
#7 Downloading
When you used your parents computer avoid downloading software as some files or software contain viruses that can steal personal information or damage your computer. Come to think of it! Even if, you use your own computer, downloading or opening email attachment from people you don't know is also not wise.
#8 Cyber Bullying
Bullying online is also fast becoming a trend, so when you receive a message from someone that you think is no longer uncomfortable, talk to your teacher or parents about your problem than confronting the person even if it's just your school mate.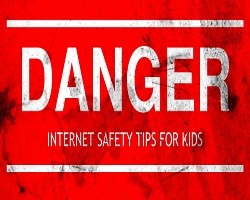 #9 Social Networking Sites
When you open an account with any of the social networking sites such as twitter, facebook, MySpace and other sites maintain your privacy. Don't add people you don't know personally to avoid strangers accessing your personal details and photos.
#10 Be Respectful
It necessary to be respectful of other people even if online especially when it comes to copyrighted materials. The internet is the source of free information and other things, but you should not take advantage of free information to do as you pleased especially stealing other people ideas and promoting it as yours. Plagiarism is a crime, wherever country you are and punishable by law.
Online Safety Tips for Parents
Rules for Internet Safety To Keep In Mind
#1 Report Uncomfortable Circumstances
Children should understand that it is not fine to receive threatening messages or provocative proposals over the internet, so tell your kids to report anything that makes them uncomfortable. In the US, children and parents can alert the National Center for Missing Children by simply calling the hotline-1-800-843-5678, you may also alert the internet provider about the person, or group that enticing children to act provocatively.
#2 Tell Kids Never Agree to Meet Anyone
It is crucial for children to understand that meeting someone they just meet online is not just risky but also downright foolish. Many women get raped for meeting someone they just meet on Facebook, twitter and other social networking sites. Bear in mind that if an adult can be raped then so are children, so always tell the kids to ask permission when someone asking for a meet up. As a parent, you have to scrutinize the person who wants to meet with your child by talking to them and accompanying your child to the meeting place.
Take note, when agreeing to a pre-arranged meeting it is crucial to make sure the place is public and with close access for help.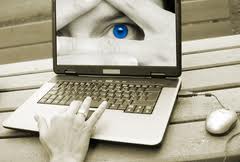 #3 Be Wary of Chat Rooms
Chat rooms or groups online that discusses sex should be avoided at all cost by kids as these sites could endanger the child. The topic maybe common for adults but certainly, not for children, so make sure your kids is not entering forums or sites that discuss sex. You can block sites that promote illicit sex and behavior.
#4 Fake Identities
It is a fact that a lot of people in Facebook or twitter do not give out their full or real name, so it is important to tell the kids that not all online are who they claim to be as some people use fake identity. In other words, tell your kids to use common sense to determine if the person is really, who they say they are as most of the time, people tell lies online for entertainment and to exploits other people especially gullible children.
More Resources
Kids safety tips from FBI

Protect Your Children tips from Australian Government
Internet Safety Tips From Meowchie