Summer is a fun time for a lot of kids as they could play outside. However, playing outside is no longer as safe as before as too much sun exposure is dangerous. This summer, you can do something to protect the kids from the danger of playing outside. In fact, you can have a worry free summer by simply undertaking a few safety measure to prevent dehydration, injuries or accidents and other dangers common during the summer seasons.
The following summer safety tips and tricks are worth considering as the checklist serve as a reminder that children's summer should be just fun.
10 Summer Safety Tips for kids
1. Sun Safety For kids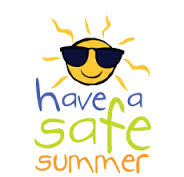 Protecting your kids from the sun is necessary especially during the peak hours between 10 am to 4 pm. Children playing under the sun without protection is in danger of getting burned more so when playing outside for long periods, which is why it is important to have the kids wear warmer clothes, use sunscreen and shade when outside.
You see, when you apply sunscreen with 15 SPF every 2 hours you can protect the skin from the danger of ultraviolet rays. Aside from applying sunscreen lotion, buy your kid brimmed hat and sunglasses with UVB and UVA rays protection since these can help as well, just like wearing clothes made of cotton.
By the way, avoid using sunscreen and insect repellant together to avoid excessive repellant exposure. Also follow the sunscreen instructions to the letter to get the full benefit.
2. Protect Against Mosquitoes
Mosquitoes, bugs, and bees are just some of the annoyance of summer, because of these small creatures potential danger, which is why it is also essential to protect your kids against these insects. Using insect repellant against ticks, mosquitoes, and bugs can certainly give the protection you need for your children. However, natural products and even the most effective insecticide are dangerous and toxic if swallowed. So, when applying any insect repellant like OFF lotion, make sure you do not apply the lotion on the face and hands to prevent possible ingestion.
If you have no idea, which product to use or what is best for your child, talk to your kids' doctor for suggestion. Aside from applying lotion, your kids also protected from mosquito's bites if they wear long pants and long sleeve shirts when playing outside especially early in the morning and before dusk as mosquitoes abundant in these hours. If you have a pool, make sure the water is clean as stagnant pools can serve as breeding grounds for the pesky insect like mosquitoes.
3. Dehydration in Kids
Dehydration in kids is possible especially during summertime because of the extreme heat and summer activities. In fact, when your kids play soccer, basketball, other activities, or even just playing in the park with friends, your kids can experience dehydration. You can prevent dehydration in kids with water breaks, so before your kids play force them to drink water and ask them to drink every 20 minutes more so when the weather is really hot.
Take note, dizziness, confusion, vomiting, and nauseas are common symptoms or signs of heat exhaustion, and when your child showing any of the symptoms, it is critical that you stop your child from all physical activity. Let your child lie down and have him or her drink water to replenish the loss of water in the body.
4. Bike Safety For Kids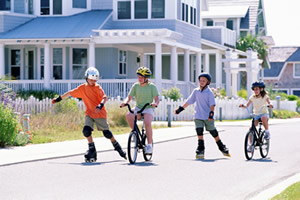 Kids love to roller skates, scooter, and bicycle particularly during summertime, so make sure your child get the protection it needs when playing with wheels. And the best protection for anything with wheels is the helmet, knee pad and other device that can reduce serious injury or prevent death.
5. Home safety tips
Summer is the time when foods easily spoil as the hot and humid temperatures allows the bacteria to grow faster so preparing food at picnics or outdoors should be done with care. So, wash your hands a lot particularly when serving food and make sure your kids wash their hands as well, and in case washing hands are not possible then use an alcohol-based sanitizer.
Hand sanitizers are a great alternative to washing hands, when the latter is not available. So always, have a bottle with you when going camping, picnic, or the local park.
6. Summer Safety Activities Kids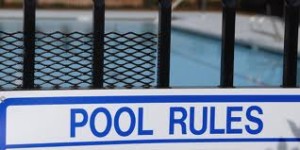 Swimming is the number #1 summer activity, so it's no longer surprising why accidental drowning is higher in the summer. Take note, children under ages 14 often die of accidental drowning or have experience nearly drowning in a swimming pool and the beach. If you want your kids to stay safe this summer, apply multiple pool safety measures.
Check out my Pool Safety Tips for kids to prevent accidental drowning or pool related injury with serious complications.
7. Fire Safety Tips for Kids
According to the U.S Fire Administration, children playing with lighter or match without adult supervision cause 80% of home or residential fires. In fact, a child as young as 3 or 4 years of age can start a fire if they are not aware of the danger of playing with lighters and matches. Fortunately, you can do something to prevent your child from playing with fire like teaching them the danger of playing with matches or lighters.
Moreover, keeping these potentially dangerous heating sources out of children reach is also crucial to your child and home safety.
8. Internet Safety Tips for Kids
These days, a lot of kids play computer rather than play outdoors. If your child spends a lot of time indoors, playing on the computer do you know what your child is doing or whom your child is communicating online? I bet, you don't, and this is a serious problem that every parent ought to realize.
You see if you believe that, your child is safe at home playing on the computer, think again as kids easily manipulated. The internet maybe a great tool for education but if you don't have an internet safety rules for your kids then you are leaving your children open to exploitation. So, if your children like to stay indoors this summer, make sure you know what your kids are doing online.
9. Summer safety tips for children
When your kids like to play outside, it is necessary to tell them to go home before its dark. Playing outside is just dangerous as vehicles passing by your home may not see your kids or they may get themselves into a tricky situation wherein their safety is compromised. Come to think of it! If your home located in a busy street, deserted areas or near a lake or other bodies of water then it is imperative to make sure your kids at home before nightfall even if its summer season.
10. Outdoor Safety tips for kids
Do you have a play equipment or backyard playground? Well, if you do then make certain the ground underneath the playpen or equipment just soft enough for kids as surfaces made of asphalt or concrete are just hard for kids when they fall. So, consider the surface of the play area when buying your play equipment to ensure your child protected when playing in your backyard or front yard.