Christmas is fast approaching so are you ready for the holiday season? Every year many people buy Christmas decorations, lanterns and Christmas tree to make the home welcoming. Some people also buy Christmas greeting cards to send to loved ones and friends. It is a tradition to greet friends, business associates and family members on Christmas but the cost of buying greeting card is no joke. Luckily, it is easy to create a Christmas card and with the right merry Christmas greetings, you can send the merriest and warmest greetings.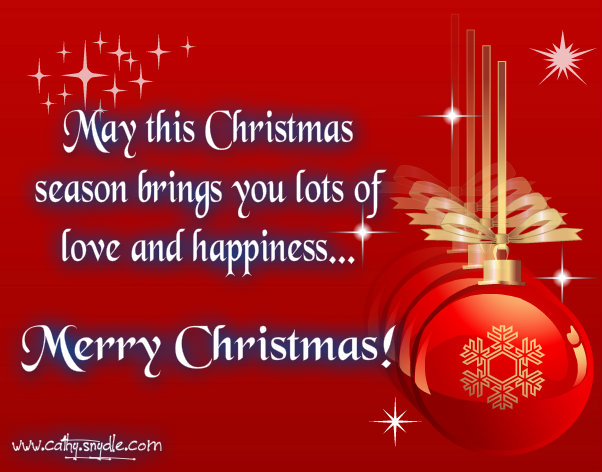 What is Christmas? Christmas is an annual religious holiday that commemorates the birth of Christ Jesus. Celebrated yearly on December 25 by billions of Christians across the world, Christmas is the most anticipated Christian holiday. Christmas is a holiday in most countries that honor and celebrate the holiday. For example, Christmas in the Philippines is the biggest and longest holiday. Christmas carols are heard as early as September while establishments start putting up decoration on October or after the All Saints day.
Christmas is a holiday full of customs and tradition in which one of the traditions is sending merry Christmas greetings. Giving gifts and greeting cards have been a customs of the holiday season since time immemorial. People buy gifts and cards to show their appreciation and love for their family, friends and business partners.
The holiday season is also the busiest month, so it best to start preparing for the holiday as early as now. Good thing you don't need to pay for costly greeting cards because you can easily create one. All you need to do is find a free merry Christmas greetings, which I can help you with. It is not easy coming up with inspirational Christmas greetings so I decided to give you a few ideas.
Merry Christmas Greetings
Looking for some some of the Merry Christmas greetings messages, merry Christmas greeting quotes and sayings that you can write on your homemade greeting card.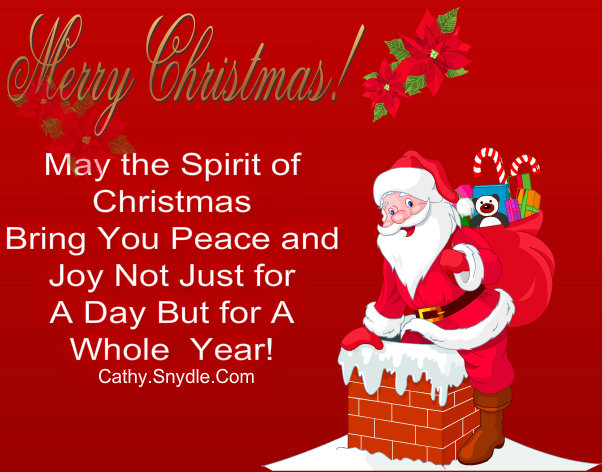 May this Christmas season brings you lots of love and happiness.
Christmas proclaims that God is good for he has come to save us by sending his son.
Let us celebrate the birth of Jesus Christ with Fun and Dance.
May the magic of Christmas bring you happiness, cheers and fun. Merry Christmas to you!
The Lord has born to save us so Let us rejoice and enjoy the birth of our King. Merry Christmas to you!
On this Christmas Season, may the Joy and Happiness spreads like the lights of Christmas Tree. Merry Christmas To you!
The World is ready to celebrate the birthday of Jesus Christ, who has sacrificed himself, to save us from our sins.
May his love and affection, Fills your heart and soul. Merry Christmas To you!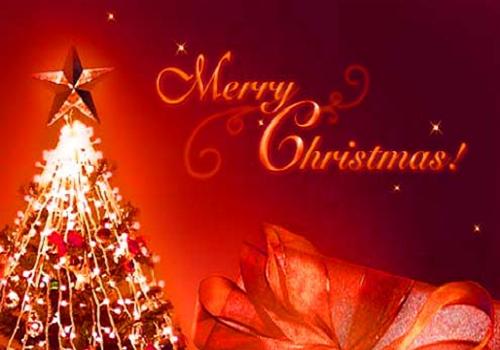 Christmas season is the time for holidays, I wish you a great Christmas Filled with fun and celebration Merry Christmas To you.
May your Christmas full of happiness, peace and love… and lots of gifts…
If you are feeling warm today, it's because of the love sent your way. So, here's another love to make this year Christmas the merriest.
Love, joy and peace are the ingredients of a wonderful Christmas. I hope you have all the ingredients stored somewhere in your heart. Have a Merry Christmas and a Happy New year!
Christmas is my favorite holiday for there are presents to unwrap and everyone is filled with happiness. Merry Christmas!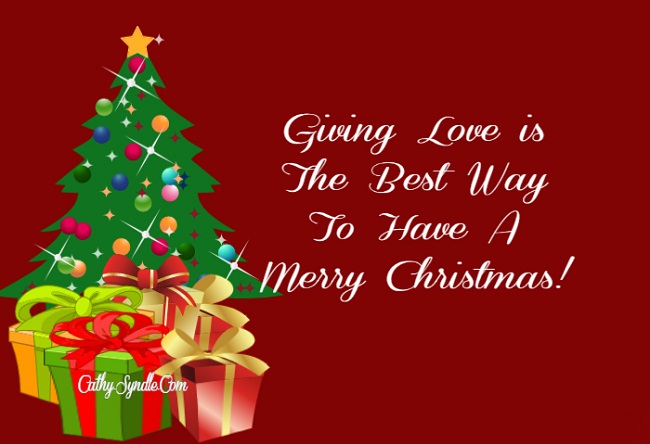 Giving love is the best way to have a merry Christmas.Happy Holidays!
Merry Christmas Greetings Wishes
Here's more merry christmas greetings wishes that you can write down on your custom card.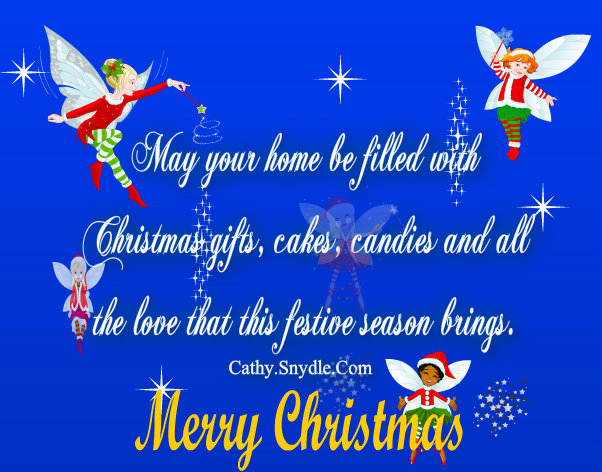 May your home be filled with Christmas gifts, cakes, candies and all the love that this festive season brings.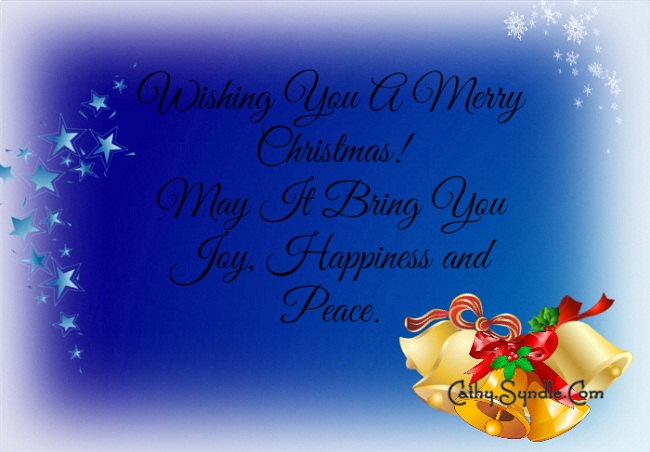 Wishing you a very Merry Christmas!
May it bring you joy, happiness and peace.
May this Christmas season bring you closer to all those that you treasure in your heart. Have a Merry Christmas!
May this Christmas season bring you peace and joy not just for a day but for a whole year!
May God bless your home with peace, joy and love. Have a merry Christmas!
May the spirit of Christmas be always in your heart. Merry Christmas!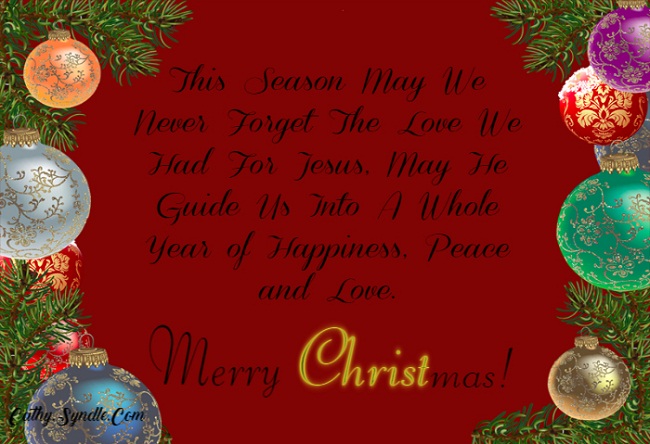 This season may we never forget the love we had for Jesus, may he guide us into a whole year of happiness, love and peace.
May you have a memorable Christmas and may the memories last forever or until the next Christmas season. Merry Christmas!
Wishing you and your family all the best for Christmas and throughout the year. Merry Christmas!
May all your dreams for the coming year be fulfilled this Christmas day!
May God bless you and your family on this very special day. Merry Christmas!
May all your dreams for the coming year come true on this very special day. Happy Christmas!
You know what I truly love about Christmas? I can shop until I drop, pig out without worrying about my weight because it's the holidays! Merry Christmas!
Merry Christmas Greetings Quotes
Merry Christmas greetings can be cheesy at times. So, its understandable if you want a greeting that represent just what you feel and think. with a quote, you can send your greetings without sounding too emotional.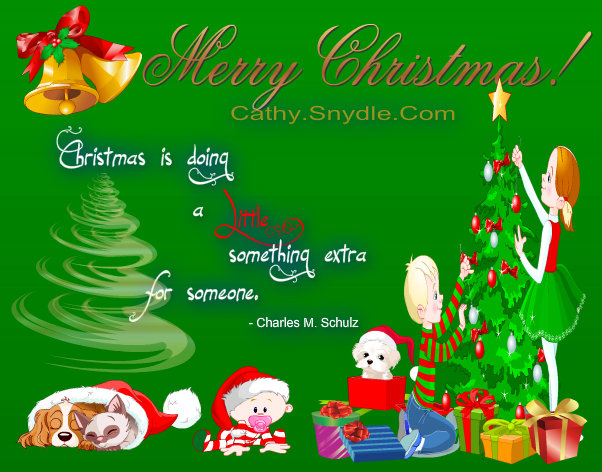 "Christmas is doing a little something extra for someone" – Charles M. Schulz
Funny Merry Christmas Greetings
They say laughter is the best medicine so i figured a funny merry Christmas greetings can brighten someone's day. Sending Christmas cards with funny greeting is a good idea. So, here's some funny Christmas greetings.
May your Christmas be filled with fun and laughter and your bills be small this year.
Be Naughty and save Santa the trip. Merry Christmas!
Christmas is supposed to be fun but there is nothing funny with maxing my plastic.
Christmas is the time and season to be jolly, so don't drink up and be fat.
Hey! Quit Texting and just send me a Christmas greeting card. Just a reminder, Merry Christmas!
Hey bro, Santa just texted you ain't getting any gift this year.
Merry Christmas Cards Greetings
Are you running out of merry Christmas card greetings ideas? Well, sometimes a simple greeting of "Merry Christmas" is enough. What do you think?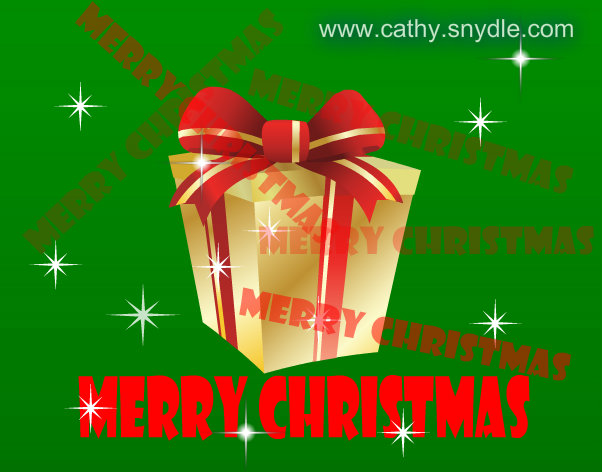 I wish you a merry christmas and i hope my Christmas Greetings Images and Merry Christmas greetings words help you send a wonderful greeting card.