This coming mother's day you don't have to spend much to show your love and appreciation to the women who carried you in her womb for nine months and raise you to be who you are today, this is because you can prepare a special brunch, lunch or dinner for her. Cooking for a special woman is an excellent idea as mom loves elegant dishes specially prepared for her by the people she loves.
With mother's day just a couple of days away, this post can help you plan your menu in case you are still wondering what to cook for your mom.
Mothers Day Recipes
Below are some of the easy to prepare mother's day recipes that any mom will surely enjoy eating on a special occasion.
Mothers Day Brunch Recipes
Eggs Benedict with Smoked Salmon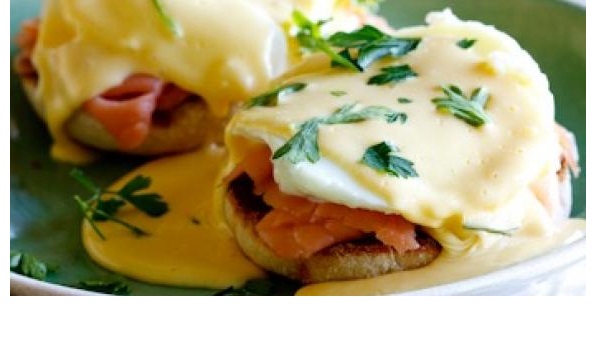 Ingredients:
3 Melted butter
5 ½ oz lemon's juice
Salt to taste (needed if butter is not salted)
4 English muffin (toasted and halved)
8 Egg
7 Smoked Salmon
Procedure:
In a hot pan, poach fry the eggs and when the whites a bit set add boiling water to make the texture similar to poached eggs.
Get toasted muffins and top with salmons.
Top the muffins with salmon with the prepared poached eggs.
Spoon some hollandaise sauce over the muffins with poached eggs.
Serve
For the Hollandaise Sauce Procedure:
In a container, place the lemon juice and egg yolks. Blend using a hand blender.
Continue blending and then slowly drizzle the butter into the mixture. Make sure the butter incorporated well, and the sauce is glossy and thick.
Individual Fritatas Recipe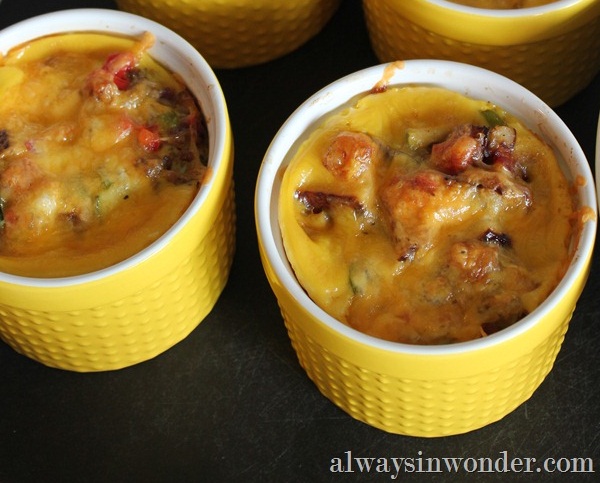 Ingredients:
1/2 diced white onion
1 diced red bell pepper
1 diced green bell pepper
1 diced zucchini
1/2 lb of ground breakfast sausage
5 slices of bacon (cooked and crumbled)
2-3 diced red potatoes
7-8 eggs (whisked in a small bowl with 2-3 tbsp of milk or heavy cream
Salt
Pepper
Procedure:
Click the link for the step by step procedure.
Mini Mexican Fritata Shells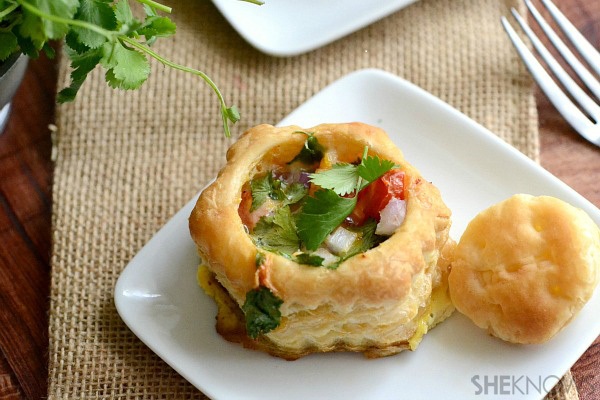 Ingredients:
8 pcs of puff pastry shells
6 eggs
Salt
2 tbsp of milk
1 tbsp of olive oil
1/4 cup of bell peppers (chopped)
Pepper
1/4 cup chopped cilantro
1 Tomato (chopped and seeded)
1/2 cup of Mexican blended cheese
Procedure:
Prepare the oven by preheating it to 400 degrees F.
Follow the package direction when baking the pasty and let them cool after baking. Afterwards, lower temperature to 350 degrees F.
Combine the milk, eggs, tomato, olive oil, cheese, peppers, cilantro and bell peppers together in a bowl.
Fill each puff pastry shell with prepared mixture about ¾ full.
Bake for about 12 – 14 minutes or just until the eggs set in.
Eggs Baked in Roasted Tomato Sauce

Ingredients:
1 ½ pound tomato (halved lengthwise)
2 clove garlic (Smashed)
2 Tablespoon extra virgin olive oil
Salt
Freshly ground pepper
1 teaspoon chopped oregano
8 Eggs
2 Tablespoon Parmigiano-Reggiano cheese (grated)
Procedure:
Prepare the oven by preheating it to 400°.
Toss the garlic, tomatoes with pepper and salt in a roasting pan with oil. Next, arrange the tomatoes (cut side up) and roasts for about 15 minutes or just until it soften. Do the same to the other side of the tomatoes. Scrape the tomatoes and puree in a blender. Add the oregano.
In an ovenproof bowls, strain the tomato pureed sauce into the shallow bowls. Get 2 eggs and crack into the bowl, season with pepper and salt to taste. Sprinkle some cheese into the eggs and put into the oven to bake for at least 15 minutes or until the whites start to set in.
Serve hot.
---
Mothers Day Lunch Recipes
Spinach Pie Quesadilla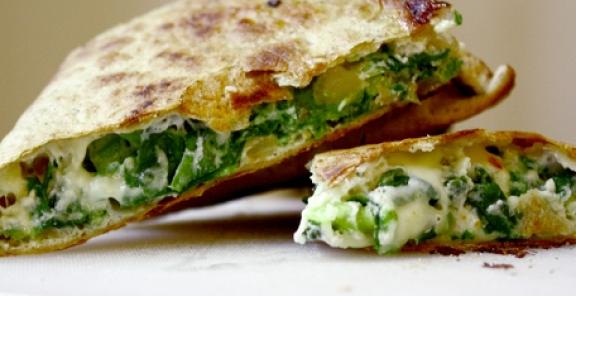 Ingredients:
1 teaspoon olive oil
¼ Onion (diced)
¼ teaspoon of salt
1 cloves of garlic (minced)
2 Scallion (sliced)
Freshly ground pepper
Cayenne
Thyme
Oregano
1 ½ cup of fresh spinach
1 flour or wrap of tortilla about 8 inches (Diameter)
1 egg white (large)
1 tablespoon of plan Greek yogurt
1 tablespoon of feta cheese (crumbled and divided)
Procedure:
Click the link below:
---
Mothers Day Dinner Recipes
Asparagus Stuffed Chicken Breast with Mozzarella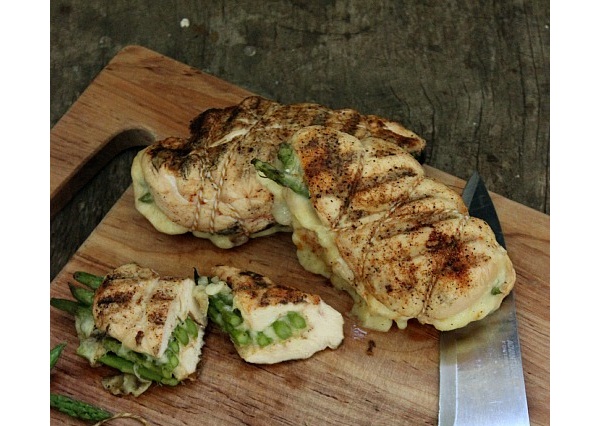 Ingredients:
4 Boneless chicken breasts (large and skinless)
1 lb of asparagus
12 oz of sliced Mozzarella cheese
Kosher salt
Ground black pepper
Smoked paprika
Garlic powder
Kitchen twine (For binding)
Procedure:
Get the twine and soak for 30 minutes in warm water.
Boil the asparagus for about 5 minutes
Trim the chicken breast to remove excess fat and butterfly them.
Sprinkle the chicken breasts with all the seasoning
Add at least 2 sliced of cheese
Add asparagus to the chicken breast. Cover ½ of the chicken with asparagus and add one more slice of cheese.
Fold the chicken breast onto itself and then using the kitchen twine bind to keep them still.
Season the chicken breast again with the seasonings.
Grill for 25 -30 minutes or until done, grill over indirect heat.
Shrimp Scampi

Ingredients:
8 oz of linguine or your preferred pasta
1 tbsp of olive oil
2 tbsp of butter
1 lb of shrimp, jumbo, shelled and deveined
4 cloves of garlic, chopped
1 pinch of red pepper flakes (optional)
1/4 cup of white wine
1/4 cup of lemon juice
Salt
Pepper
1 tsp of lemon zest
1 tbsp of parsley, chopped
Procedure:
Cook the pasta according to package direction.
In a medium sized pan, heat oil and butter over medium high heat just until frothing and then add the shrimp, let it cook for 4 minutes before adding the red pepper flakes and garlic. Let it cook for 1 minute more. Transfer to a bowl and set aside.
In a pan, add the lemon juice and white wine, deglaze it. Simmer for a minute before removing the pan from the heat. Season with pepper and salt and then stir in the lemon zest and parsley, before tossing in the pasta and shrimp. Serve.
---
Mothers Day Dessert Recipes
Strawberry-Rhubarb Custard Tart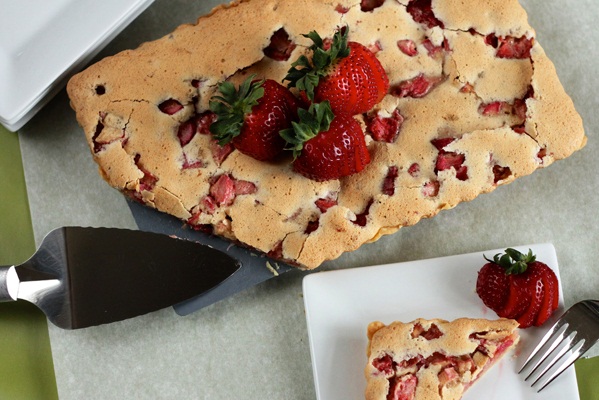 Ingredients:
For Pie Crust
3/4 cup or 12 tbsp of unsalted butter (at room temperature)
1/2  cup of powdered sugar
1 ½  cups of all-purpose flour
For Custard
2 Eggs, large
1 tsp of vanilla
1/4 cup of all-purpose flour
3 cups of chopped rhubarb
1 cup of strawberries, chopped
3/4 tsp of baking powder
1 1/2 cups of granulated sugar
Procedure:
Preheat oven to 350 degrees F. Grease the 9×13 tart pan or baking dish.
In a bowl, combine all ingredients using a pastry blender, combine until a coarse is formed or shaped into peas size.
Pour the prepared mixture into the tart pan or baking dish, pat gently using the hands until extended to the crust and the sides is up. Bake for about 14-16 minutes or until the sides lightly browned.
For the Custard
Blend using an electric mixer the baking powder and egg in large bowl.
Add the vanilla and sugar then combined well, next mix in the flour. Fold the rhubarb and the strawberries using a spatula. Pour the prepared filling into the crust, bake for about 32-35 minutes or just until the top is lightly browned.
Let it cool before serving.
Bite Sized Bisquick

Ingredients:
2 1/3 cups of Bisquick
1/4 cup of pure cane sugar
1/2 cup of milk
1 quart of strawberries
2 cups of freshly whipped cream
Procedure:
Prepare the oven by preheating it to 425 degrees F. Grease the baking sheet with cooking spray, nonstick and set aside.
Combine the Bisquick, sugar and milk. Get a tablespoon and drop about 1 ½ of dough onto the baking sheet, leave a space about 1 inch apart.
Bake for at least 7-9 minutes or just until golden brown. Let it cool.
---
Recipes For Mothers Day
Below are some more mother's day recipes that you can serve to your mom and family this coming Mother's day.
Easy Mothers Day Recipes
Stuffed Red Pepper Recipe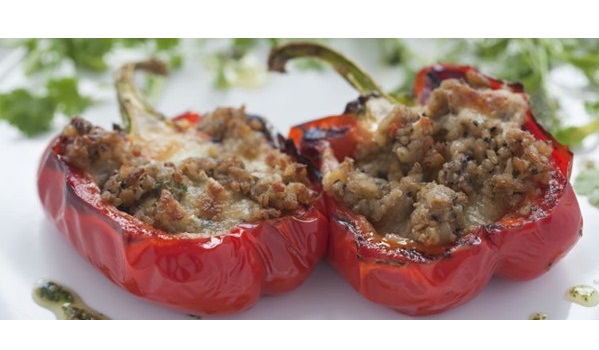 Ingredients:
225g Macsween vegetarian haggis
2 pcs red peppers (halved and deseeded)
Grated cheese
Procedure:
Cook lightly under the grill the outside of the deseeded and halved pepper
Fill the pepper with Macsween vegetarian haggis
Top the pepper with vegetarian haggis with grated cheese.
Place in the oven or under the grill the pepper, cook until bubbling.