What is a dad? How does one define fatherhood? A father is someone who is a pillar of strength, discipline and support. He is a person who makes a difference in his child life. This is according to the generic description of a father. But for me, a father is someone who teaches me that the world is a beautiful and ugly place. He is someone who I run to when I am happy and sad. This father's day, I dedicate this post to my loving dad who even today continues to be a pillar of support for me and my family. If you love your dad and wants to greet him this father's day but don't know what to say, here is my collection of fathers day greetings.
Fathers Day Messages
Its fathers day once again, express your feelings for your dear daddy, papa, tatay or ama. Send him a meaning father's day messages to let your dad know how much you really love him. Father's day is a good day to say you are sorry for every mess you made as a kid and adult.
Happy fathers Day Messages
Dad, I cannot imagine what my life would be like without your presence. You have provided me stability in my life that I can't put a price on.
I went to the card store to buy you a funny Father's Day card, but I couldn't find one that made fun of a negative stereotype that you do. You must be a lot better than most dads. Thanks a lot!
Some dads are so terrible that their kids would be better off never having them at all. I'm happy to say that you aren't one of them. You were not perfect, but I appreciate you despite your faults.
What in the world could I change about a man that loves his family, works hard, and treats his wife with love and respect? Absolutely Nothing!! Happy Father's Day, Mr. Wonderful!
You make me happy! You make our children happy. You're a great father, a great husband, and a great man. We all love you, dearly! Happy Father's Day!
You're so much more than just a "husband". You're a partner in my life that I value more than you know. You are the father of my children whom I have watched love them so. You are everything I hoped for to help in raising a family. You are my husband, my friend, the love that I'll always need. Happy Father's Day!
Happy Father s Day Message
I love you dad. I know I have been rude many a times. Sometimes, you might feel that I don't care. Today, I want to tell you how much you mean to me. Happy Fathers Day! You are my world. Thanks for being there always!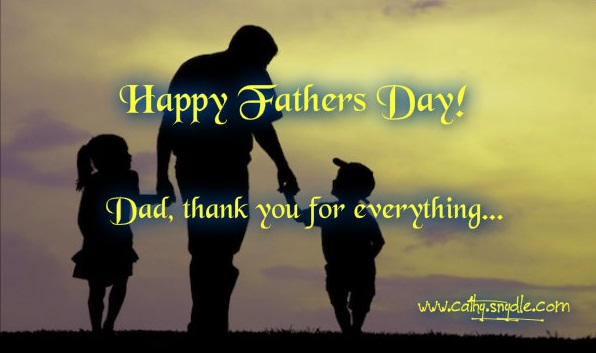 Dad, this is our first Fathers Day together and the start of many more. I Love you Daddy. You are the best daddy in the whole world. Happy Fathers Day!
Thank You Papa, for being my pillar of strength and fountain of wisdom. Thank You for everything you are. Life is more beautiful when you are around. Happy Fathers Day Dad!
Thank you for everything Pops. I may not have said it often, but how could I let this day go by without saying how much you mean to me. Thank You for being the World's Best Dad. Happy Fathers Day!
Dad, I am indeed blessed to have someone like you as my father. On this special day, I would like to thank you for everything. You are my hero dad. I Love You. Happy Fathers Day!
Dad, I wish you a box of happiness – today, tomorrow and always. With all my love!
Happy Fathers Day Message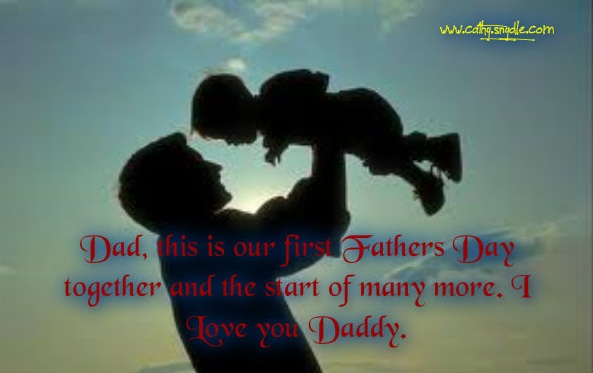 Happy Fathers Day Cards
"Happy, Happy Happy Father's Day!"
No one has a father so sweet.
Your kind ways just can't be beat.
Happy Happy Happy Father's Day;
I love you in a big big way!
Happy Fathers Day to you
happy fathers day to you, happy fathers day to you
Happy Fathers day to you
I Love You!!
Father's Day is a very special day.
Here's a great hug and lots of kisses too.
Happy fathers Day Greeting Messages
Dad, today I just wanted to thank you for the looks and intelligent I got from you. Having you as a father is a wonderful gift for your inspiration and encouragement enabled me to reach my dream. This father's day, I wished you the best things for the remaining years of your life.
To my Dearest Papa,
Happy father's day to a wonderful dad, a man who supported and taught me what is truly important in life. My day this be a reminder of what a great dad, man and person you are so that you will be inspired to continue doing good things for me and rest of the family. Thank you for everything – the gift of life. I love you dad!