Going on a holiday, whether overseas or not is very expensive simply because of the three unavoidable travel expenditures namely your lodging, transportation and food. The good news, even though you cannot book a cheaper airfare or make a reservation on great hostels you can still have a fantastic holiday without spending a lot.
In fact, limiting your day to day expenses can save you a great deal of money especially on long trips. Seasoned traveler would agree that limiting the daily expenses could cut the total travel cost significantly.
The even better news, there are fun activities that you can do on your trip that will not cost you at all, these free activities are sure to make your holiday unforgettable no matter where in the world you are holidaying.
Check out the list of things you can do without spending a dime, and in case you have other free activities that can help people save money, drop me a line or two in the comment.
Check out my list of 6 free things to do on your travel or my "smarter travel" guide..
Travel Activities
#1 Capture The Moment
Taking pictures is a fun and free thing to do on your trip, and a terrific way to pass the time. Many people spend lots of time just photographing the surroundings, people, and food. Plus! When you take pictures, you are capturing every moment of your trip as well as becoming more aware of the details of the city or country you are visiting.
Take note, an ordinary digital camera or your phone cam will do, as the most important thing is you enjoy this free activity.
Travel Saving Tips
2# City Sightseeing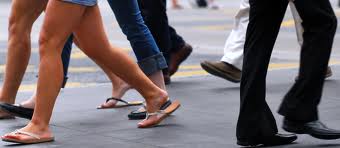 I have been to 1% of the world, but on those trips, the most memorable are the trips where I have done a lot of walking. I still remember walking through the city of Athens, exploring the streets and corners, meeting a friendly vendor that gave my brother and me a free souvenir, even though we did not buy or do anything other than admire his products.
Walking is a fantastic way to discover a new place as you can explore the many places that most tourists on a bus would not see or experience. Take note, you do not have to join a walking tour since you can walk around the city on your own as long as you have the handy "map" then your set to go.
Come to think of it! When I was in Singapore, I walk around China Town (alone) early in the morning just to get a feel for the place before I fly back to Manila in the afternoon and it is certainly fun roaming around, sitting on the public benches and just waits for stores to open.
So, consider walking especially if you are travelling with friends or family. Just remember when you travel alone, it is best to do a walking tour on broad daylight. (Just to be safe)
Easy Ways to Save Money
#3 Parks and Beaches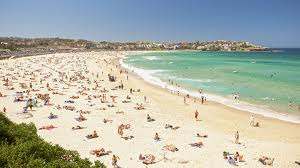 Majority of parks, wildlife reserves, and beaches is free, in the urban areas. Visiting these places can help you pass time, enjoy the outdoors, watch people and the surroundings without spending anything. In case, there are fees the price normally be very cheap that paying the entrance fees will not hurt your wallet. But of course, it is always best to visit places that are free.
#4 Window Shopping
Going to places like the local market is one of the fun activities that you can do completely free. Keep in mind that window-shopping is not just for malls or air- conditioned places, so consider exploring the open markets as well as sometimes these places are more fun to visit than the local malls.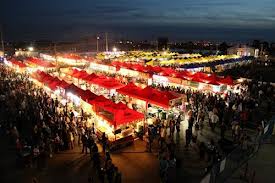 Whether you are in china, checking out the local market selling fake products or Singapore, checking out the night market, visiting open-air markets is a thrilling experience. The best thing of all, you don't have to buy anything to interact with sellers as you can admire the wide selection of products on display. In fact, you can even try bargaining with the seller just for the experience.
#5 Public Places
Passing time on public spaces such as the churches, temples and even museums and art galleries is a good way to get to know the country better. There are countries wherein some art galleries and museums don't have entrance fees, so take advantage of these places.
#6 Meet Local People
One of the things I like most about travelling is meeting new people. This is a free activity that everyone will enjoy doing anytime anywhere. Striking up a conversation with a local is the best way to know a country or city, without spending a single dollar especially when the person you are conversing with is a pleasant person.
You can strike up a conversation while sitting on public benches, malls and other places that there are a lot of people.