Are you looking for a wedding quote, whether it be for wedding toast or ceremony? If you are, know that you have come to the right page as you can find lots of beautiful and funny collection of quotes for an anniversary or weddings. The following are collection of quotes and sayings that you can use for your wedding or anniversary.
Wedding Quotes and Sayings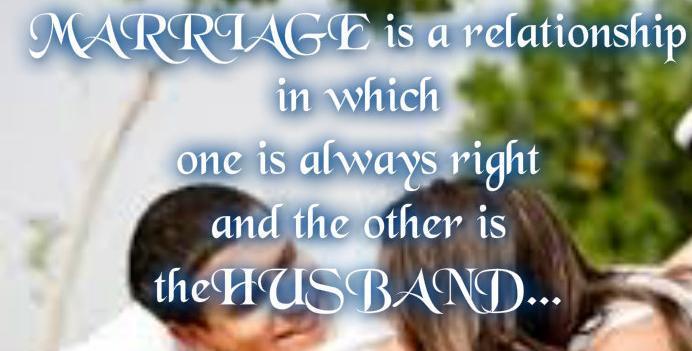 If you wish to greet  someone but have no idea what to say, maybe     the wedding sayings and quotes below can help you.
Marriage is a chance to be an example of the love that our creator has shown us.
 "The real act of marriage takes place in the heart, not in the                  ballroom or church or synagogue. It's a choice you make – not just       on   your wedding day, but over and over again – and that choice is       reflected in the way you treat your husband or wife." – Barbara de       Angelis
"There is no more lovely, friendly and charming relationship, communion or company than a good marriage. " -Martin Luther
  "Marriage, ultimately, is the practice of becoming passionate            friends."-Harville Hendrix
"There is nothing nobler or more admirable than when two people who see eye to eye keep house as man and wife, confounding their enemies and delighting their friends."-Homer
  "Marriage – a book in which the first chapter is written in poetry           and the remaining chapters in prose." -Beverly Nichols
   "The secret to having a good marriage is to understand that marriage must be total, it must be permanent, and it must be equal."-Frank Pittman
  "Marriage is the perfection of what love aimed at, ignorant of what       it sought."-Ralph Waldo Emerson
"Marriage is an Athenic weaving together of families, of two souls with their individual fates and destinies, of time and eternity–everyday life married to the timeless mysteries of the soul. "-Thomas Moore
"To keep your marriage brimming, with love in the wedding cup,           whenever you're wrong, admit it; whenever you're right, shut               up." -Ogden Nash
  "Marriage is ever made by destiny." –  George Chapman
"The reason why all men honor love is because it looks up, and              not down aspires and not despairs." – Ralph Waldo Emerson
Short Wedding Quotes
Short wedding quotes are perfect for greeting friends or relatives on their special day.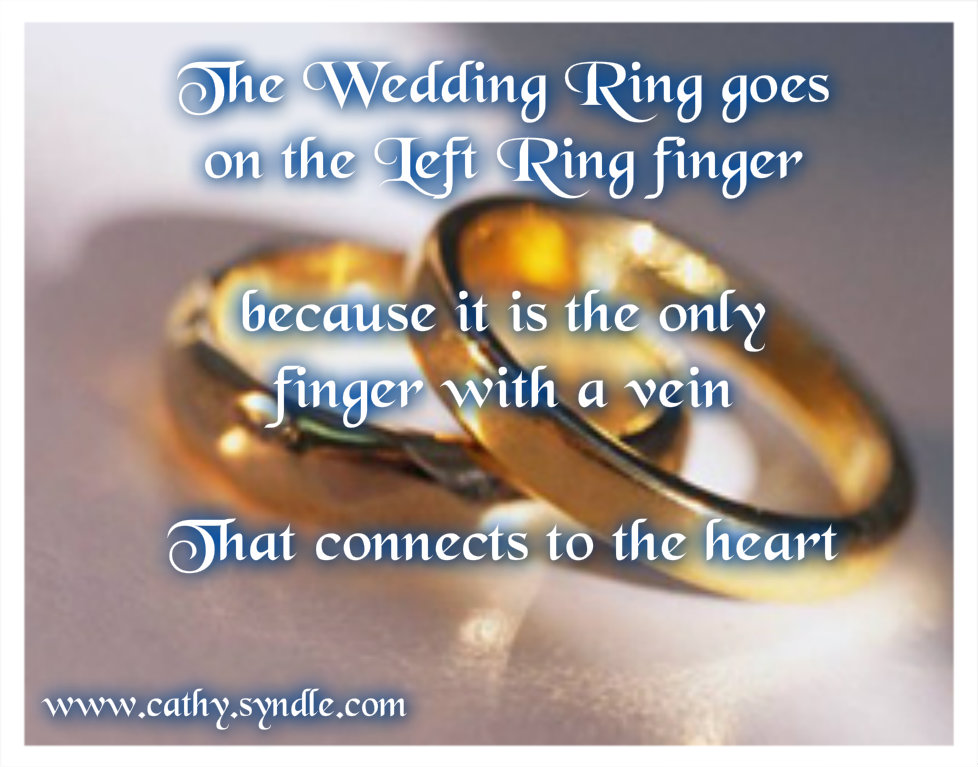 "Remember that happiness is a way of travel, not a destination."-Roy Goodman
"Getting married is the boldest and most idealistic thing that most of us will ever do."-Maggie Gallagher
"When you make a sacrifice in marriage, you're sacrificing not to each other but to unity in a relationship."- Joseph Campbell
"A good marriage is that in which each appoints the other guardian of his solitude."- Rainer Maria Rilke
"To live without loving is to not really live."- Moliere
"Love is what makes two people sit in the middle of a bench when there is plenty of room at both ends."-Anonymous
Wedding Congratulation Quotes
Greeting your friends on their special day shows how much you care. With wedding congratulation quotes below, you don't have to be eloquent to extend your congratulations.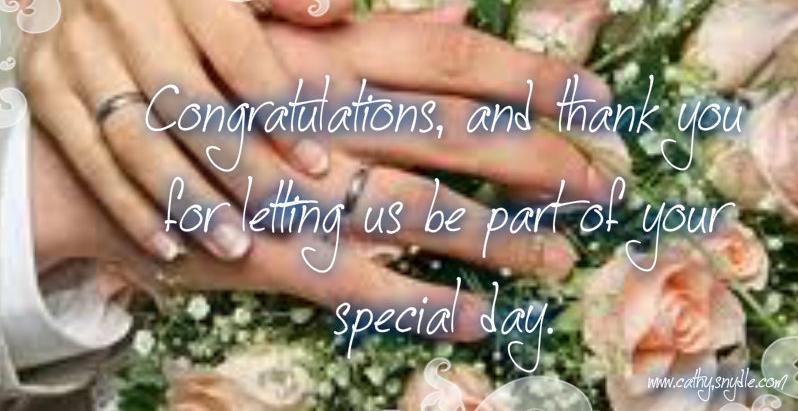 Congratulation to your wedding, I wish you happiness, success and      lots of children. God Bless your marriage!
Congratulations to your wedding. I have always said you are a dream couple and should take this special step together.  
You finally got married. I wish you all the best for your common          future and lots of sons and daughters so you won`t get bored.
Congratulations, and thank you for letting us be part of your special day.
You two are blessed. May the blessings continue for you both.              Congratulations on your wedding.
Wedding Love Quotes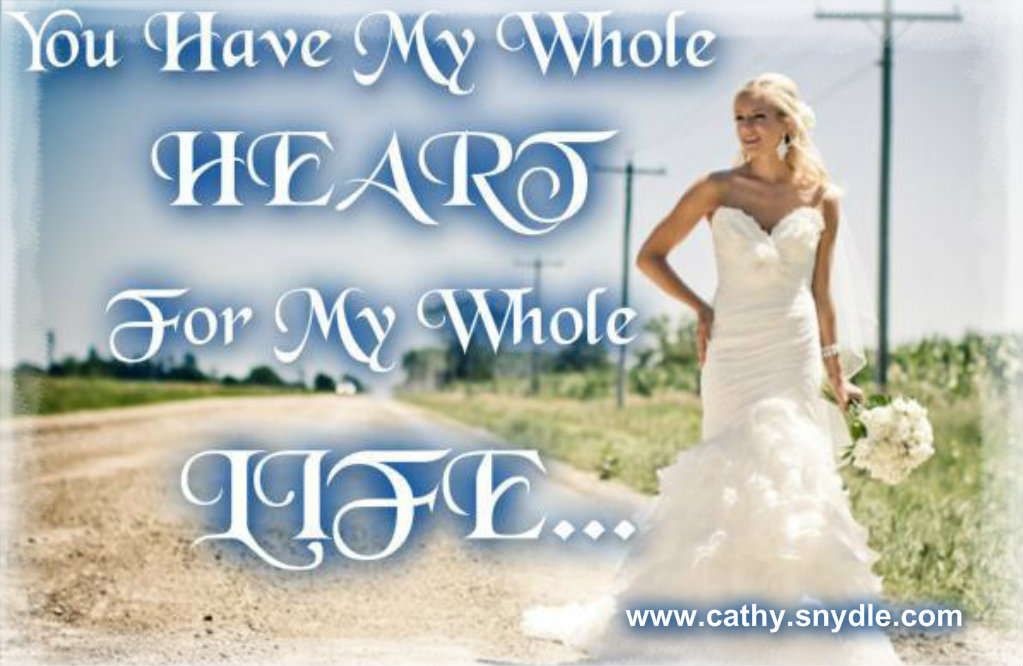 Best Wedding Quotes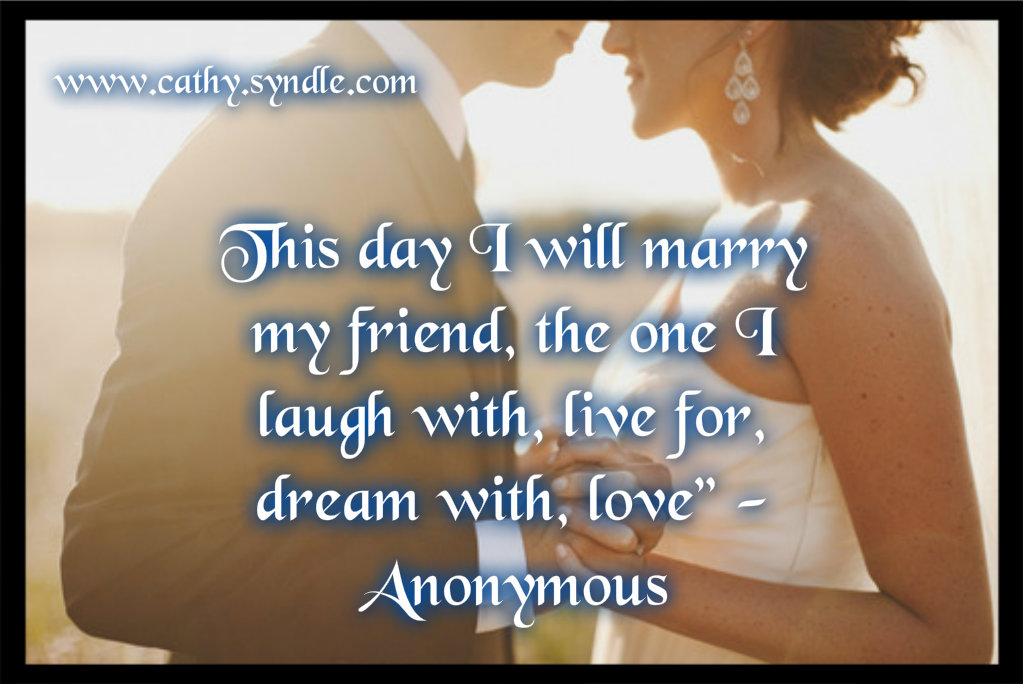 Funny Wedding Quotes
Searching for cute or funny wedding quotes? Well, if you do, the following quotes are just what you need.
"A wedding is just like a funeral except that you get to smell your own flowers." – Grace Hansen
"In Hollywood, brides keep the bouquets and throw away the groom." -Groucho Marx
"It's a funny thing that when a man hasn't anything on earth to worry about, he goes off and gets married." – Robert Frost
"My advice to you is get married: if you find a good wife you'll be happy; if not, you'll become a philosopher." – unknown
Wedding Quotes Funny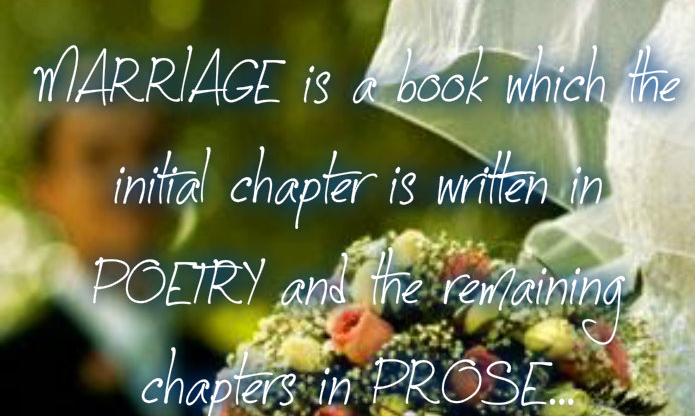 Wedding Advice Quotes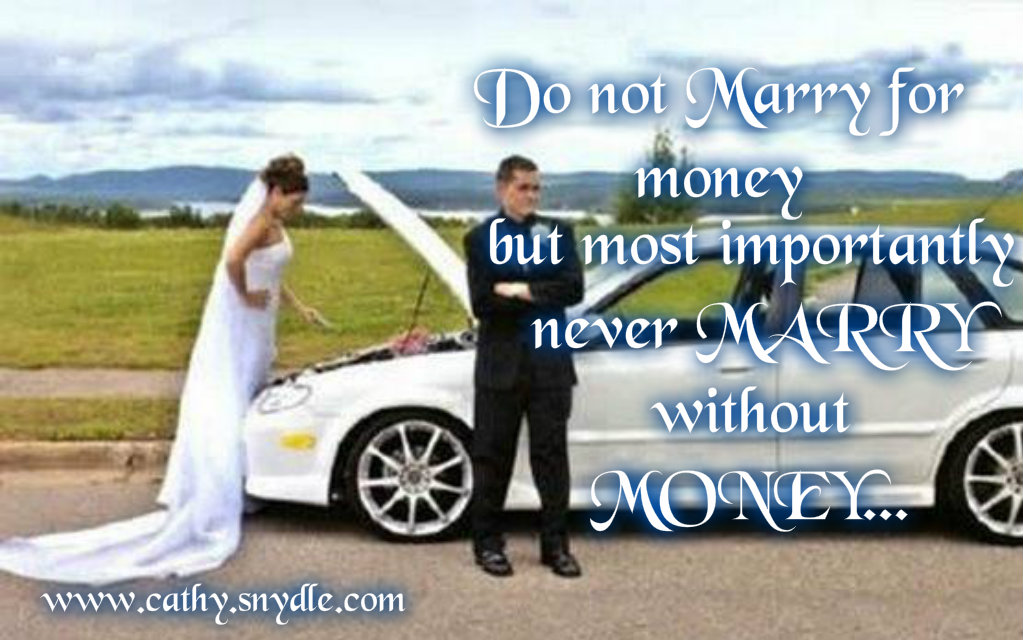 "I was married by a judge. I should have asked for a jury." – Groucho Marx
"Bride: A woman with a fine prospect of happiness behind her." – Ambrose Bierce
  "Marriage is a book of which the initial chapter is written in poetry and the remaining chapters in prose."
"A first-rate marriage is like a 1st-rate hotel:  high-priced, but worth it."
"A dog is significantly like a married man, obeying his master's voice for the sake of his master's touch. " – Robert Brault
"When a man steals your wife, there is no better revenge than to let him maintain her."
"Marriage is an investment that pays dividends if you pay interest."
"Marriage is great for these who are afraid to sleep alone at evening." – St. Jerome
"Marriages are made in heaven and consummated on Earth."-John Lyly
Famous Wedding Quotes
Below are famous wedding quotes that you can share to friends and loved ones.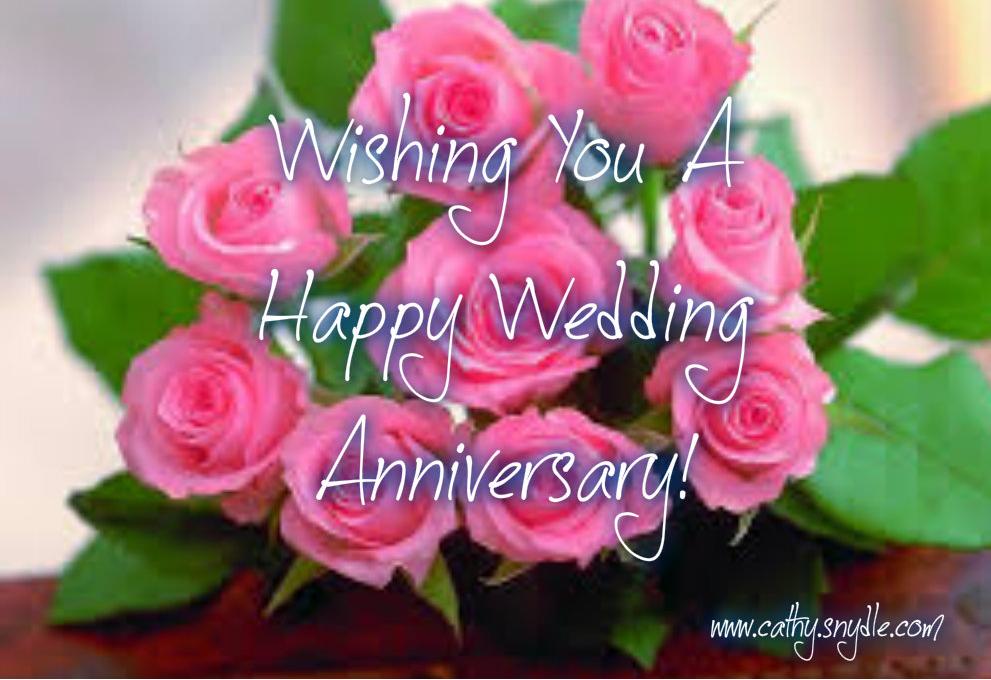 "Love is composed of a single soul inhabiting two bodies. "-Aristotle
  "A successful marriage requires falling in love many times, always with the same person" -Germaine Greer   "And think not, you can direct the course of love; for love, if it finds you worthy, directs your course."-Khalil Gibran
"Love is friendship set on fire."-Anita Hodzic
  "Love is when reality is better than your dreams."-Becky Graham
"Hatred paralyzes life; love releases it. Hatred confuses life; love harmonizes it. Hatred darkens life; love illumines it."-Dr. Martin Luther King Jr.
"Two souls with but a single thought, Two hearts that beat as one."-Friedrich Halm
"What else is love but understanding and rejoicing in the fact that another person lives, acts, and experiences otherwise than we do?" -Friedrich Nietzsche
"You come to love not by finding the perfect person, but by seeing an imperfect person perfectly."-Sam Keen
Wedding Card Quotes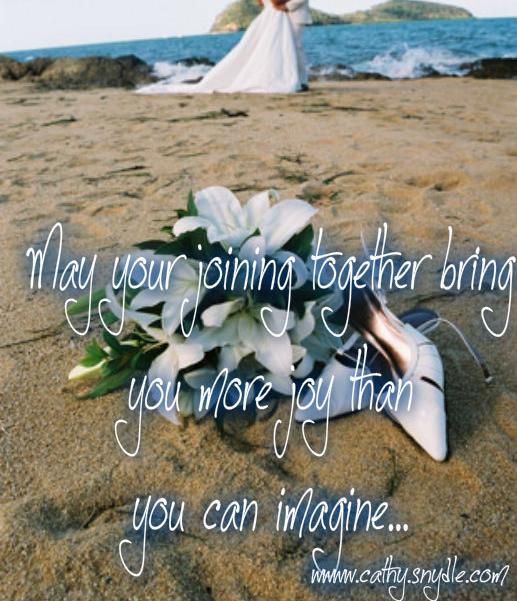 "When you love someone, all your saved-up wishes start coming out."-Elizabeth Bowen
"For those passionately in love, the whole world seems to smile."-David Myers
"Two such as you with such a master speed cannot be parted nor be swept away from one another once you are agreed that life is only life forevermore together wing to wing and oar to oar."-Robert Frost
"Romance is the glamour which turns the dust of everyday life into a golden haze." -Elinor Glyn
"Do you want me to tell you something really subversive? Love is everything it's cracked up to be. That's why people are so cynical about it. It really is worth fighting for, being brave for, risking everything for. And the trouble is if you don't risk anything, you risk even more."-Erica Jong
"Love is a game that two can play and both win by loosing their heart."-Eva Gabor
"To love someone deeply gives you strength. Being loved by someone deeply gives you courage."-Lao Tzu
"Love, and a cough, cannot be hid."-George Herbert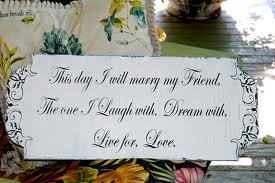 "Love, first begotten of all created things."-Georgiana Goddard King
"Whatever souls are made of, his and mine are the same."-Emily Bronte
"At the touch of love, everyone becomes a poet."-Plato
"If you have it [Love], you don't need to have anything else, and if you don't have it, it doesn't matter much what else you have."-Sir James M. Barrie
"Love does not consist in gazing at each other, but in looking outward together in the same direction."-Antoine de Saint-Exupery
"Love is a canvas furnished by Nature and embroidered by imagination."-Voltaire
"To the world you may be one person, but to one person you may be the world."-Bill Wilson
Wedding Toast Quotes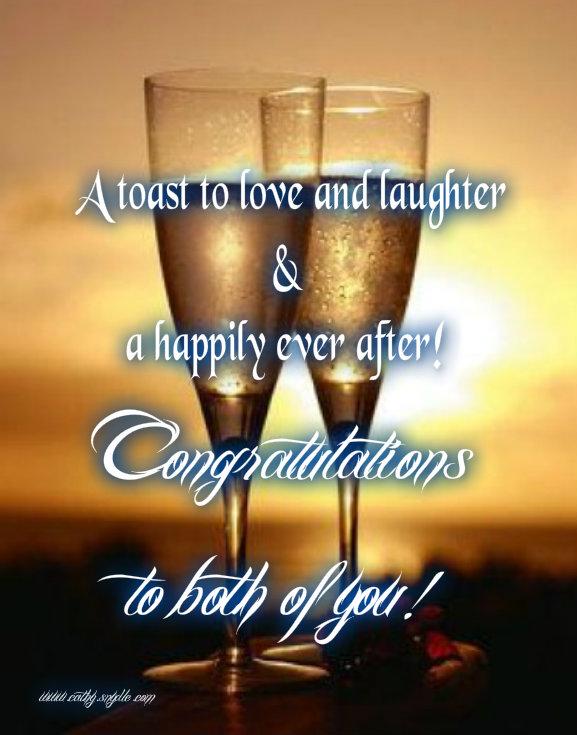 Wedding Quotes for Cards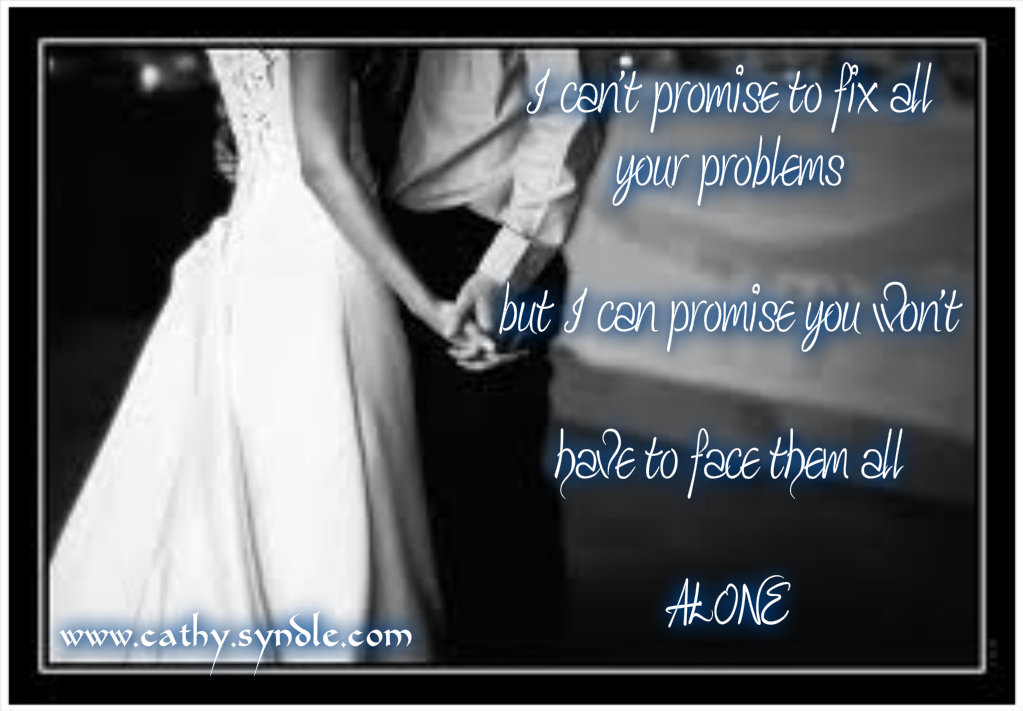 "Love doesn't make the world go 'round. Love is what makes the ride worthwhile."-Franklin P. Jones
"It took great courage to ask a beautiful young woman to marry me. Believe me, it is easier to play the whole Petrushka on the piano." -Arthur Rubinstein
"This day I will marry my friend, the one I laugh with, live for, dream with, love" -Anonymous
  "I saw and loved."-Edward Gibbon
"Love grows by giving. The love we give away is the only love we keep. The only way to retain love is to give it away."-Elbert Hubbard
  "We sat side by side in the morning light and looked out at the future together."-Brian Andres
"Then I saw you through myself and found we were identical."-Fakhr Iraqi
Bible Wedding Quotes
Bible wedding quotes are great for wedding invitations. Check out popular bible quotes that you can use for your invitations.
"There are three things that last: faith, hope and love, and the greatest of these is love."- I Corinthians 13:13
"What therefore God has joined together, let no man separate."-Mark 10:9
"Consequently they are no longer two, but one flesh. What therefore God has joined together let no man separate." – Matthew 19:6
"No one has beheld God at any time; if we love one another, God abides in us, and His love is perfected in us." – 1 John 4:12
"For this cause, a man shall leave his father and mother, and shall cleave to his wife; and the two shall become one flesh." – Ephesians 5:31
"The LORD appeared to him from afar, saying, "I have loved you with an everlasting love; Therefore I have drawn you with loving kindness." – Jeremiah 31:3
"And if it is disagreeable in your sight to serve the LORD, choose for yourselves today whom you will serve: whether the gods which your fathers served which were beyond the River, or the gods of the Amorites in whose land you are living; but as for me and my house, we will serve the LORD." – Joshua 24:15
Wedding Wishes Quotes
Sending out wedding wishes to family and friends are always fun and necessary as most of the time it is difficult to greet people on their wedding day. if you are running out of things to say, maybe one or two of the wedding wishes in this page can help you.
Dear friend, as you are starting a new innings of your life, my good wishes are always with you. Wishing you a happy married life.  
Wishing you all the health, and happiness in the world, on your wedding.
  Never forget the love of your life gives you the courage you need succeed in this marriage.  
Wishing the both of you a bountiful life, with lots of spiritual nourishment and love!
  Love one another and you will be happy. It's as simple and as difficult as that!
Wishing the groom to never fail to forget the words "Yes Love"
  I pray and wish happiness for both of you on your wedding day; I hope you are the ones from the story that says
Marriage is the meeting of two hearts to share love and pain, and still be one.
  May God be with you and bless you. May you see your children's children. May you be poor in misfortune, rich in blessings. May you know nothing but joy. From this day forward.
Wishing you the joy and happiness that marriage brings, remember to kiss every night before bed.
  Remember the love you feel today. Look back on it daily and measure how much it's grown.
Remember the grooms golden rule "happy wife, happy life"
Wedding Greeting Quotes
Wedding messages are send to couple on their special day. It is a tradition that almost everyone practiced since wedding messages or wedding quotes for card usually include warm greetings and best wishes for the wedding. Here you will find messages, sayings, and greetings you can write onto a card or send via sms.
Cute Wedding Quotes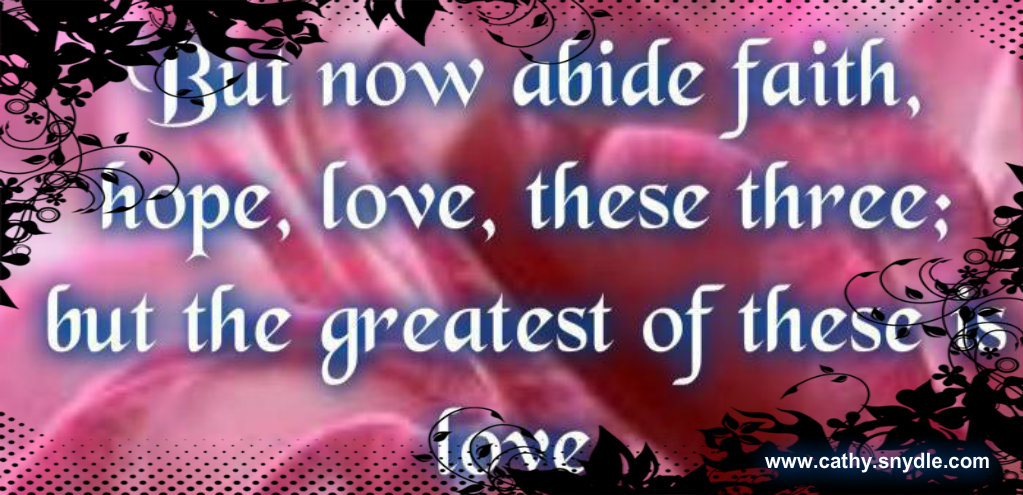 I am glad to be a part of your wedding day, and Looking forward to seeing what comes from you two.
I am wishing you the best of things in your marriage. I am confident that you two will be a blessing to each other and those who you meet along your journey.
We are praying that God guides you in your new adventure. May God pour out blessings on you two.
I could not believe that you two are getting married. The more I think about it the more I believe you two are going to make a fantastic couple. I wish you all the best for your wedding.
May all your dreams and wishes come true on your wedding day; I look forward to meeting your future kids.
All the best for your new life, may you and your husband have a good and blessed marriage.
25th Wedding Anniversary Quotes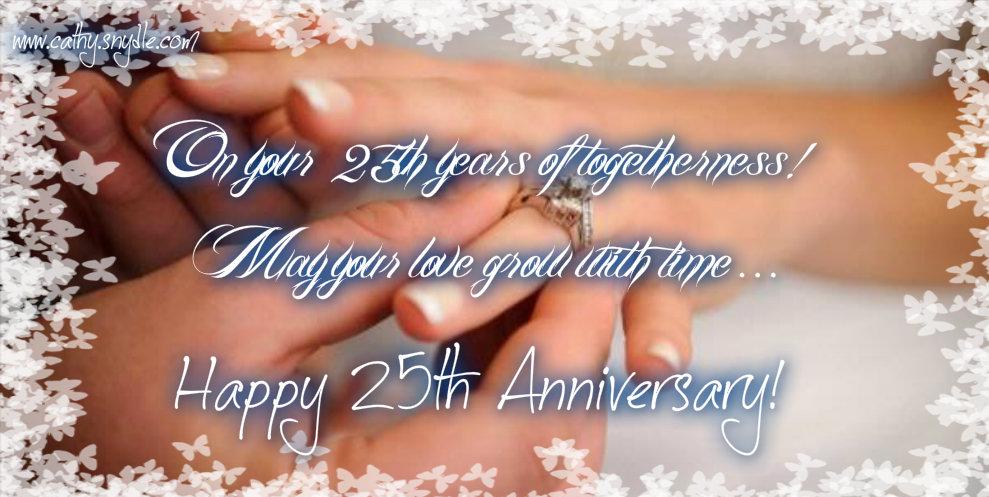 50th Wedding Anniversary Quotes