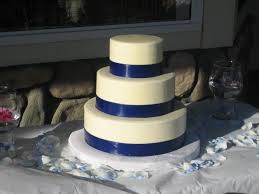 Wedding cakes are served at the wedding receptions, an important part of the celebration, so it is just right that you get the best wedding cake especially when more often than not the cakes are always displayed at the centerpiece table. Unfortunately, it is not easy to find the best wedding cake with the wide selections of designs to choose from, unless you have an excellent cake maker and a cake design idea.
In western countries, wedding cakes displayed then later served to guests at the reception. It is a tradition handed from one generation to the next and adopted by the other cultures. By the way, traditionally, the cakes were created to bring good luck to the newlywed and their guests but today, wedding cakes served as a centerpiece display. So, if you want to start your new life a little luckier, start your marriage right with the best wedding cake and make the occasions truly special with a beautiful, great tasting cake for the reception to share with your guests.
The following are tips to consider in finding the best cake for your wedding celebration.
Beautiful Wedding Cakes
Wedding Cake Designs
#1 Research
If you wish to have a beautiful wedding cake, researching online by visiting the bakery's website to view images of their work of art for ideas is a must. However, when visiting their websites, take into consideration the customers' feedback to know more about the bakery.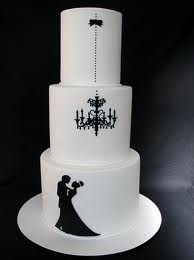 Additionally, the photo gallery can let you view their most recent work, and in case they have not updated it, continue researching until you have found a site that offer updated work and have a good positive feedback from couples as those sites with no updated photos most probably have not improved their design and style.
Wedding Cake Bakery
#2 Make An Appointment
Once you have found the bakery that caught your interest and have meet your requirements, it is crucial to set up an appointment personally meet the staff and the cake maker itself to discuss your dream cake. Furthermore, the meeting can help you to know the cake specialist, review their cake design, view their work area and most importantly find out if you're comfortable working with them.
If the staff, especially the cake specialist, do not seem interested in your ideas and cannot even answer basic questions, say goodbye politely and visit the next bakery on your list.
#3 Book in Advance
It is advisable to pick a wedding cake at least 3 to 6 months to have enough time to get things in order and avoid the common rush hour problems. In fact, if you already have a wedding theme, venue, and wedding dress then it is just right to order your cake.
#4 Cake Tasting
Before you order your wedding cake, arrange first for a cake tasting to decide on the flavor and taste. If they have a wide range of flavors, taste all of them to make sure your cake does not only look good but also taste great. Take note, even the so called basic flavors vary in taste, so do not assume all chocolate, vanilla and strawberry taste the same because they are not as a lot of things can affect the texture and taste of the cake.
So, order only the cake that you like the taste so much and please, avoid anything exotic as unusual flavor can alienate a guest.
Custom Wedding Cakes
#5 Decide On A Design
Cookie cutter 3-tiered wedding cake with plastic topper on top is no longer fashionable as a modern wedding cakes the hottest trend. Many brides today coordinate their wedding theme, gown and color scheme to their wedding cakes, and you can do the same.
If you have a special jewelry that you will wear on the wedding day, there are cake specialists that can replicate the jewelry design on the cake.
Custom wedding cakes are the hottest trend simply because the brides have a say on the design, color and cake adornment.
#6 Get The Right Size
If you plan to serve 50 to 100 guests then the cake should be 3 tiers, but over 200, a five layer cake will suffice. But of course, if the venue is in a grand ballroom the cake should have columns to make it more taller, perfect for a grand wedding celebration.
Designer Wedding Cakes
#7 Coordinate with Your Florist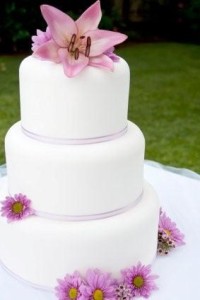 Wedding cakes decorated with fresh flowers are very popular today, so it is not surprising that this is also your ideal cake. If this is the case, make sure you coordinate with the florist and the cake maker to decide early on, who will design the cake and what type of flower is best to use for the wedding cake.
Take note, florist must be told early on that the flowers are for the wedding cake, to ensure there are no chemicals whatsoever used to maintain the flowers freshness.
Wedding Cake Prices
#8 Allocate A Fund
The cost of the cake most of time depends on the number of slices, adornments, and special requests. So, if you are on a tight budget, limit your adornments to afford your dream cake.
#9 Reception Location
The locations of your wedding reception can affect your wedding cake since cakes can melt outdoors. Hence, make sure you consider very well the cake design, frosting and filling to the location to ensure a beautiful wedding cake.
#10 Deliveries
Arranging a delivery service is crucial, so you don't have to worry about who will pick up the wedding cake. A lot of bakeries offer delivery, and cake set up so if your baker also offer these services then it is best to take advantage of them.
Getting married is a stressful business but with proper planning, you can get married without experiencing common wedding problems. Anyway, for wedding cake ideas, please check out my post on Wedding Cake Ideas .
Thank you for reading, have a nice Day!