Thanksgiving is a much-awaited event, next to Christmas. It's the second biggest holiday family gathering and its coming fast. A lot of families would be getting together for a reunion to celebrate Thanksgiving. Even long-lost friends and relatives often times arrive from the four corners of the globe, often times unannounced to surprised loved ones on this special occasion. So, it is important to prepare something special to commemorate the day and celebrate the reunion of the family.
Turkey is the star of many Thanksgiving tables. Almost everyone, if not all, would be serving turkey because it is one of the symbols of Thanksgiving. But, turkey is only good when accompanied by delicious side dishes. Yup! A Thanksgiving meal is incomplete without a great-tasting side dishes. There are many side-dishes to choose from, it would make your head spin to browse the internet just to find a side dish that you can do and your guests would appreciate.
I know, it's already going to be difficult to make thanksgiving dinner and most of the effort would go to preparing the main course, but if you can manage to make one or two side dishes then better do it. Believe me, a side dish can make a difference to your Thanksgiving dinner.
Thanksgiving Side Dishes
In this article, you will find plenty of side dishes ideas that you can easily prepare and there is even a make-ahead side dish idea for busybodies. Well, there is no need to prolong the introduction, below are some of the side dishes for Thanksgiving dinner.
1. Slow Cooker Mashed Potatoes
Have you ever wonder why it is that every big celebration there seems not enough room to cook one more dish? It's pretty understandable, Thanksgiving is a big event for many families as this is the time of getting together. So, everyone wants lots of food on the table, which is why it is a good idea to cook an easy Thanksgiving side dishes. With an easy to prepare side dish, you will be able to feed a lot of people without stressing yourself, too much. This slow cooker mashed sweet potatoes is easy to do and taste great, you will love it!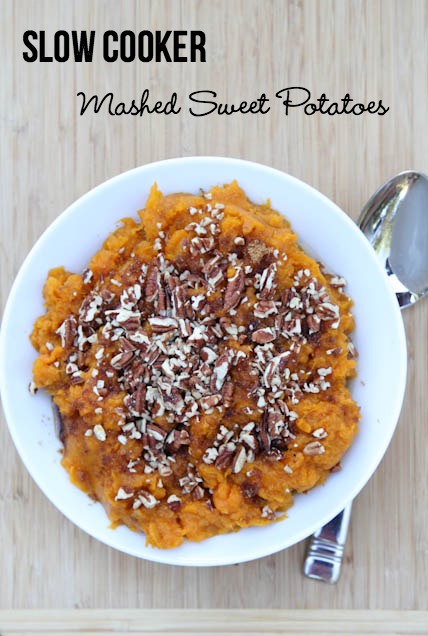 2. Hummus Mashed Potatoes
Here's another mashed potatoes recipe, pair it with delicious nutty gravy and turkey.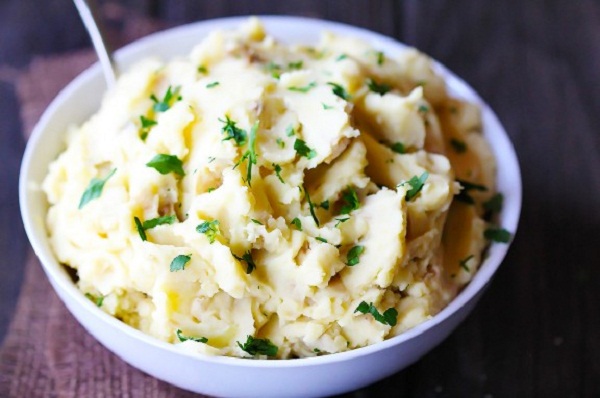 3. Mashed Potato Casserole
Plain mashed potatoes make perfect side dish already, turning it into casserole even better.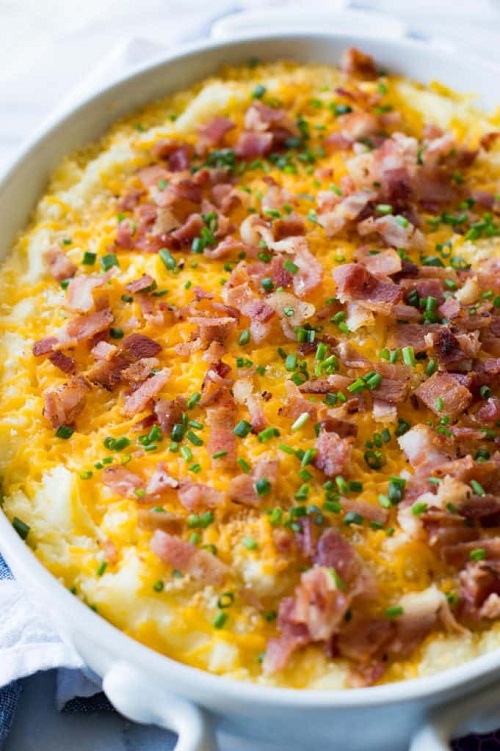 4. Corn Casserole
Corn is another staple food in Thanksgiving, whether its bread or casserole, you got should serve corn.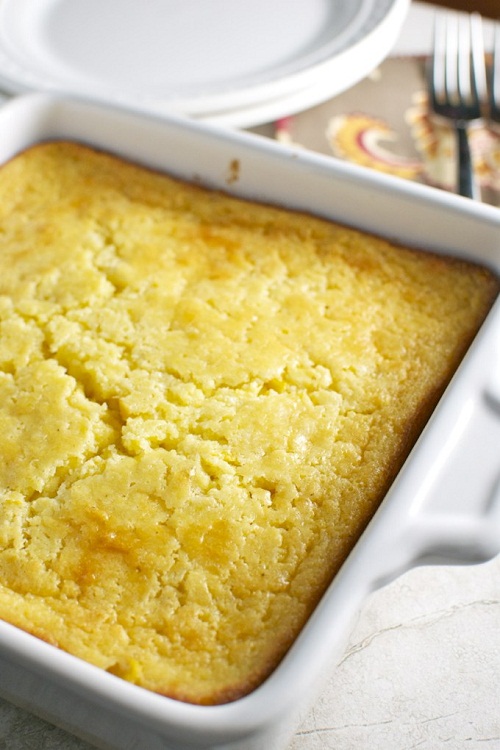 5. Potato Dough Rolls
Healthy and tasty!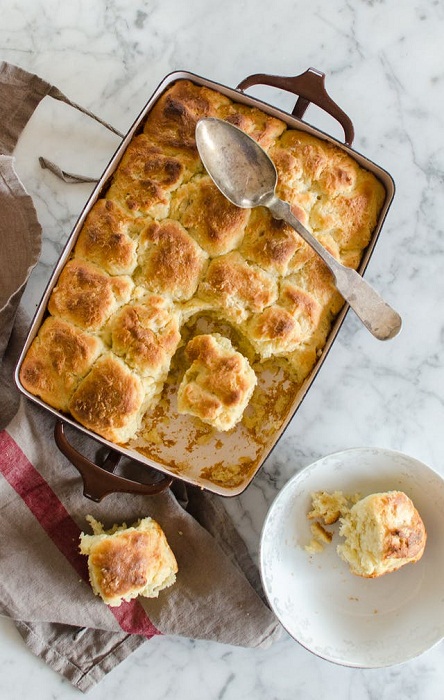 6. Great Garlic Knots
Here's another bread idea to complete your thanksgiving dinner menu.  Take note! This yummy garlic knot bread can be prepared days before or even a a week before Thanksgiving. These bread can be frozen and just bake it on Thanksgiving day.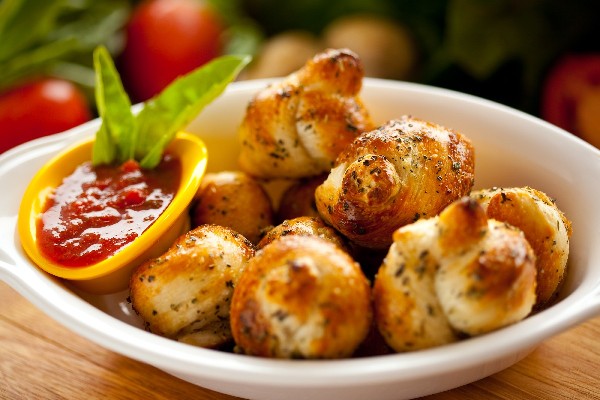 7. Macaroni Cheese Recipe
Macaroni and cheese make perfect side dish as you can feed a crowd without spending much. Plus! It's easy to do and everyone love mac-n-cheese.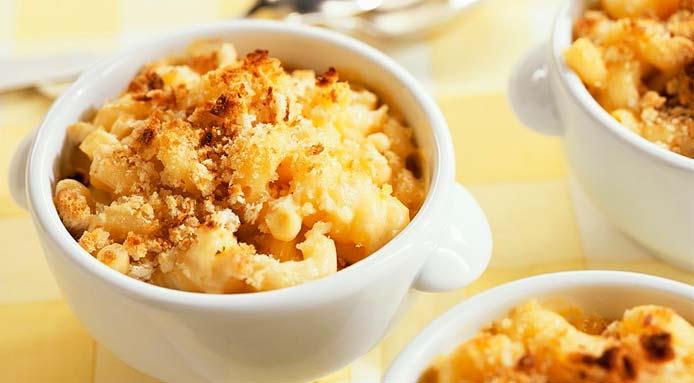 8. Pumpkin Mac-n-Cheese with Roasted Veggies
If you want a much-healthier mac-n-cheese, this is your recipe.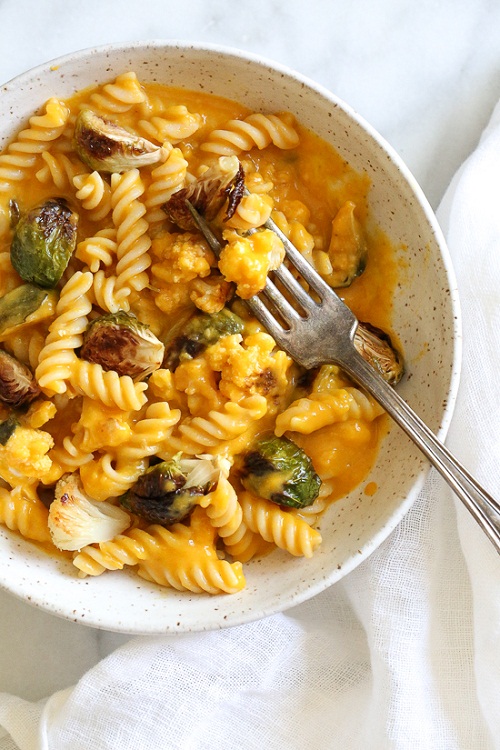 9. Cheesy Stuffing Broccoli Casserole
This cheesey stuffing broccoli casserole can be prepared a day before the occasion. Freeze and reheat, serve. Done!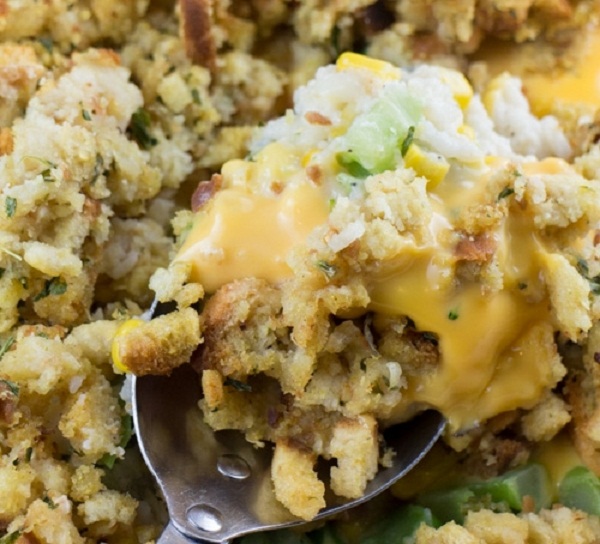 10. Butternut Squash Gratin
This dish can please everyone, no doubt about it!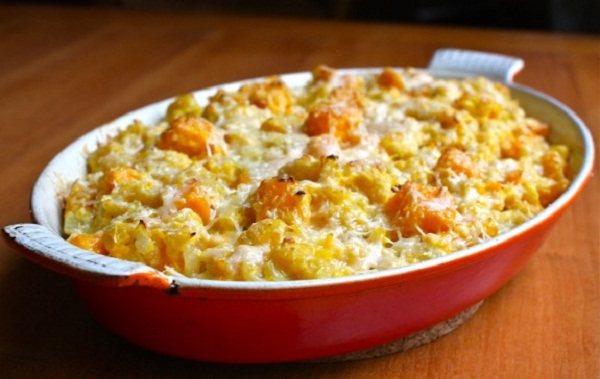 11. Swiss Vegetable Medley
Combine your favorite vegetables and turn them into one great side dish.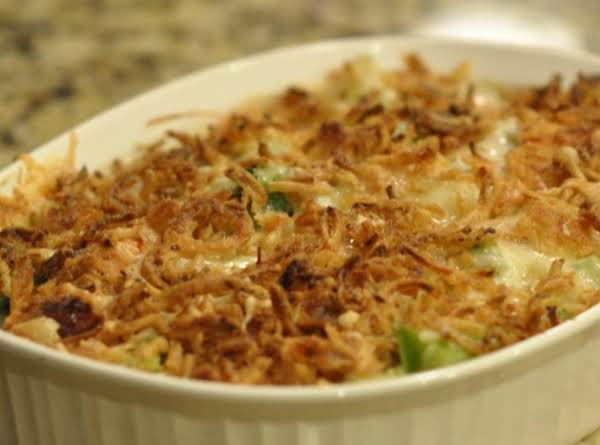 12. Hasselback Potato Gratin Casserole
I love hasselback potato gratin, it's a side dish that would never get out of style.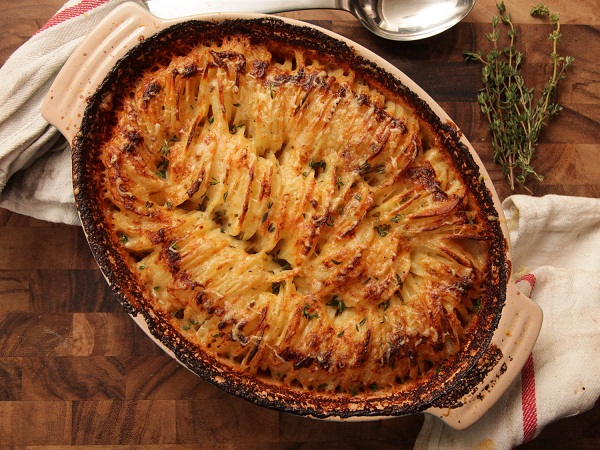 13. Scalloped Potatoes
This scalloped potatoes side dish is a winner!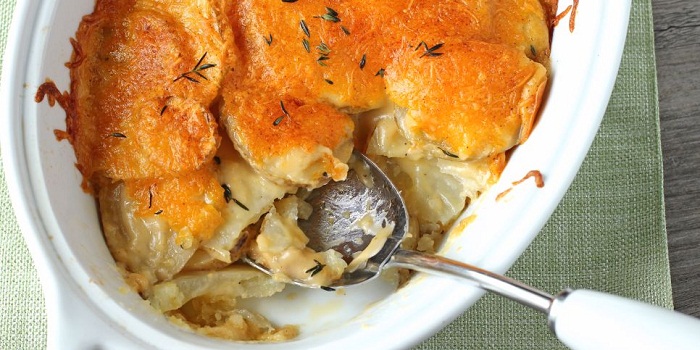 14. Mini Sweet Potato Casserole
Looks Yummy!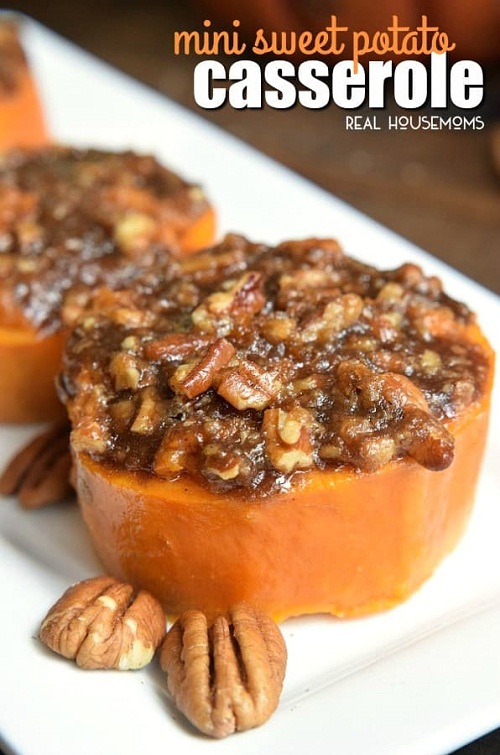 15. Broccoli Quiche with Kale
Thanksgiving is upon us and this dish is sure to please all your guests. Who can resists a good side dish, no one!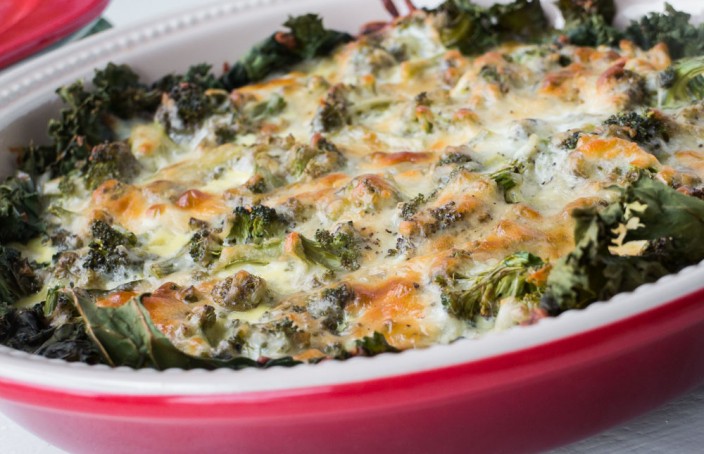 16. Low and Slow Roasted Sweet Potatoes and Chicken Pot Pie
This side dish may take long to prepare, but it's a must try recipe.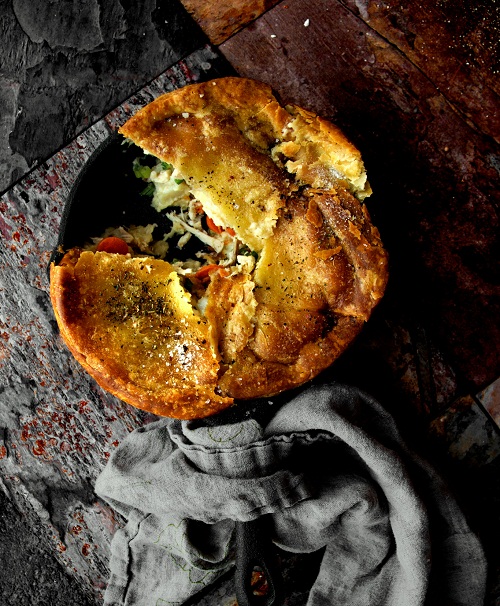 17. Stuffed Acorn Squash
Thanksgiving is around the corner, so better start buying acorn to make this side dish.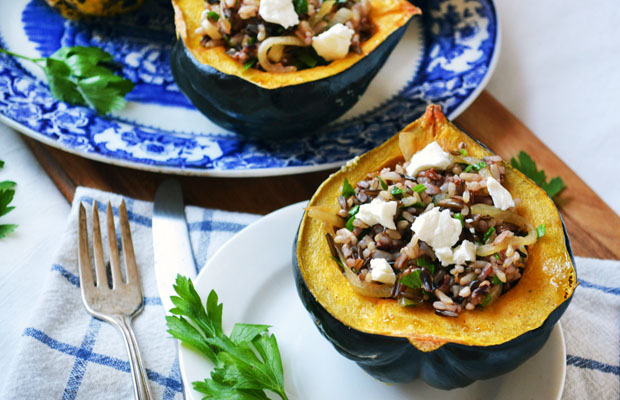 18. Roasted Sweet Potatoes with Scallion Butter
I love the look of this Roasted sweet potatoes with scallion butter side dish. Looks Heaven!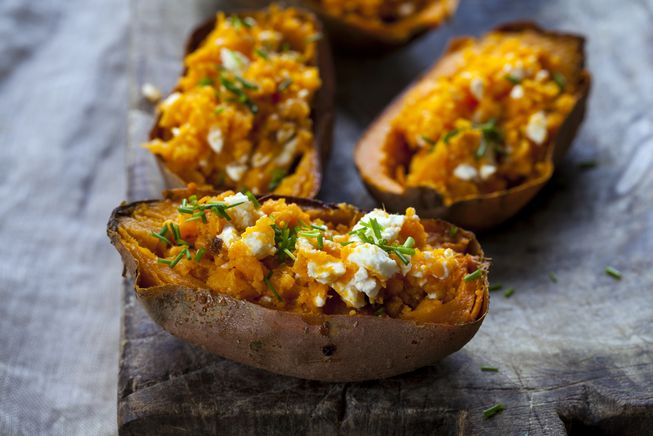 19. Herb Roasted Potatoes Green Beans
Simple but divine in taste!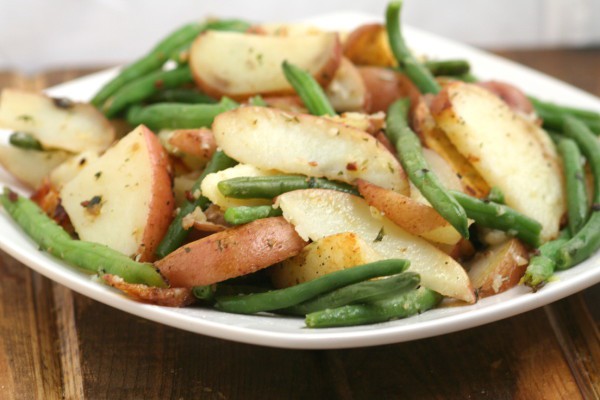 20.  Green Bean Casserole
Green beans recipes are all over the internet, do I need to explain why with a yummy looking side dish such as this one, you are staring at.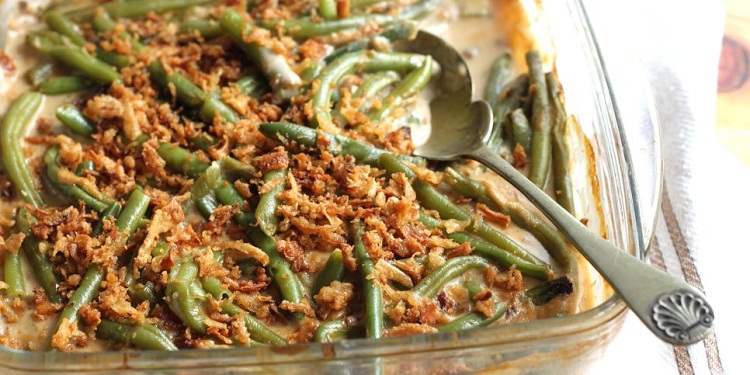 21. Homemade Classic Green Bean Casserole
Here's another green bean casserole dish to try!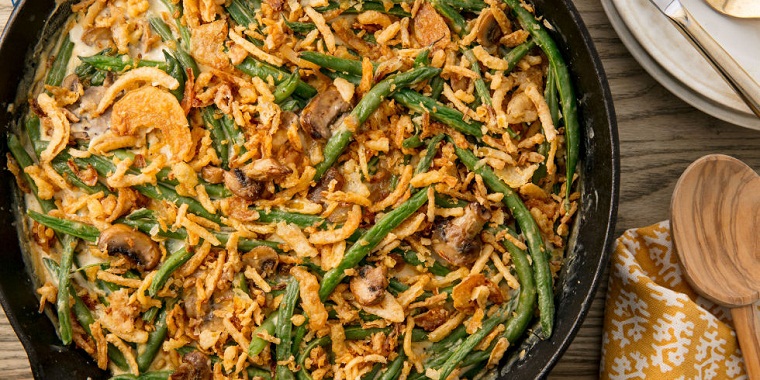 22. Crispy Green Fries
If you are tired of serving green beans casserole, why not this year fry them. I bet, your kids and kid's at heart will be please by this side dish.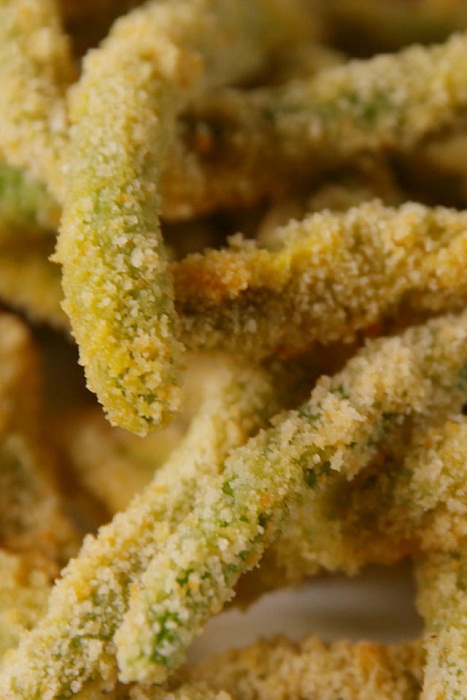 23. Honey Glazed Baby Carrots
Simple, but taste yummy!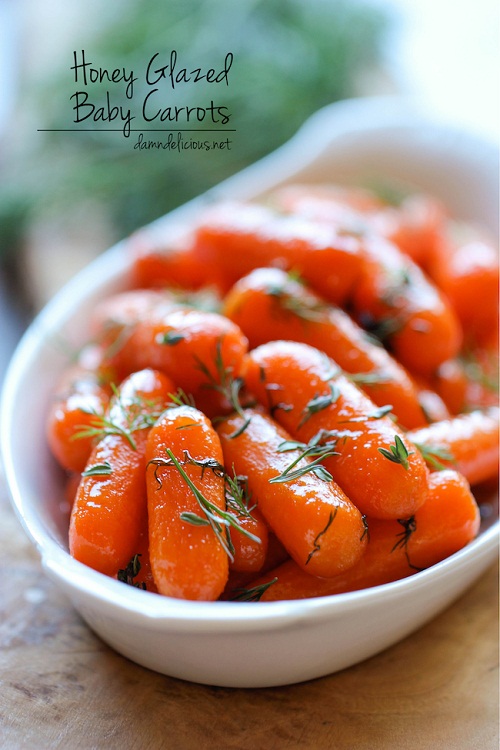 24. Cinnamon Butter Baked Carrot
If you love carrot then this side dish is for you.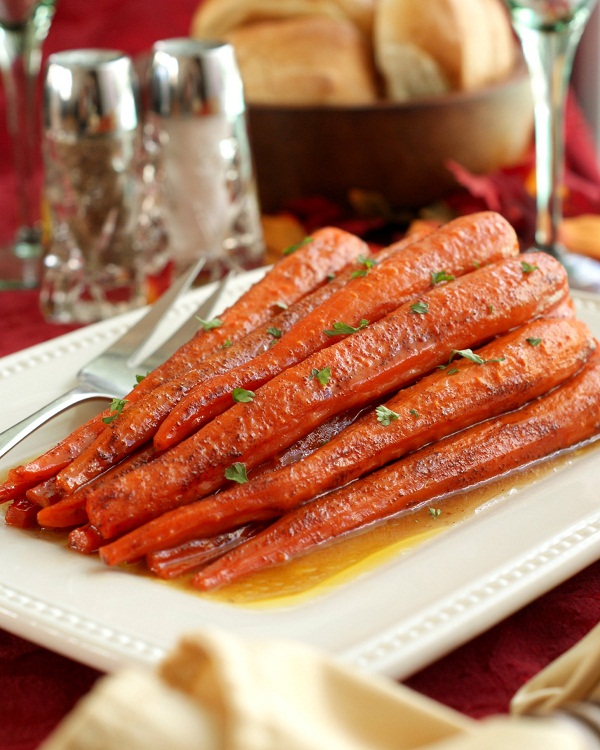 25. Thanksgiving Slaw
How about you slay everyone at the Thanksgiving dinner with your slaw.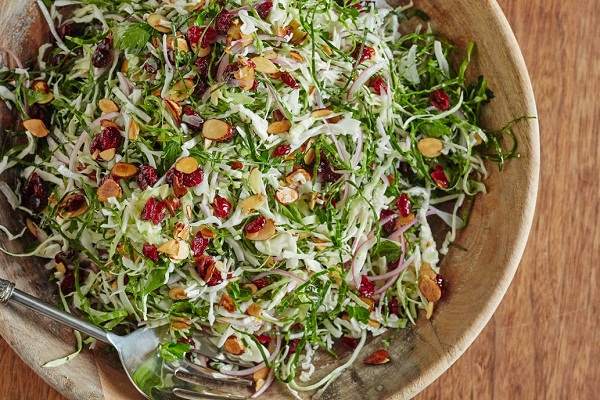 26. Tuscan Broccoli Thanksgiving Side Dish
Great side dish recipe to try!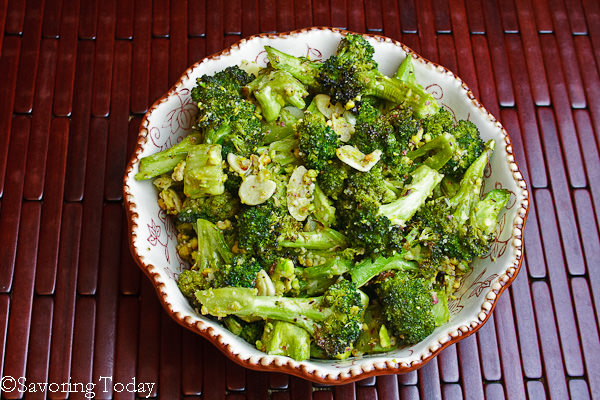 27. Cast Iron Brussels Sprouts
Easy to prepare side dish!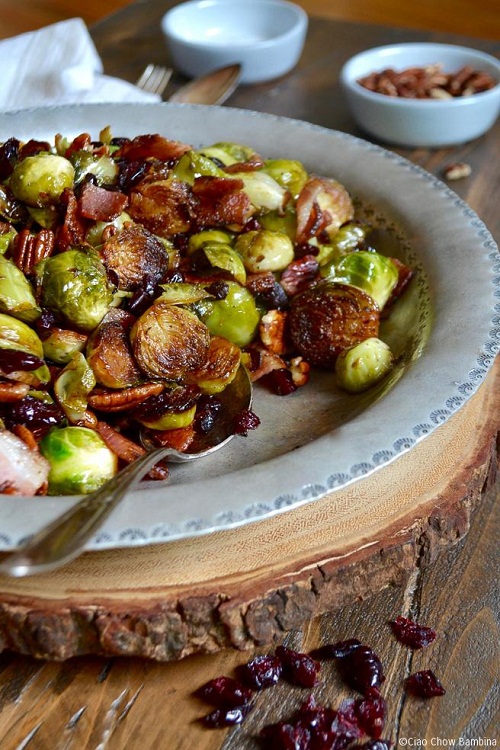 28. Shaved Brussels Sprouts with Pancetta
Looks fabulous!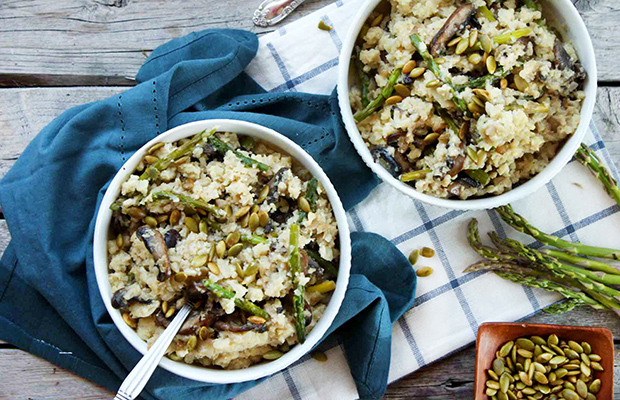 29.  Pumpkin Barley Risotto Roasted Sweet Potatoes
Risotto for get together, why not!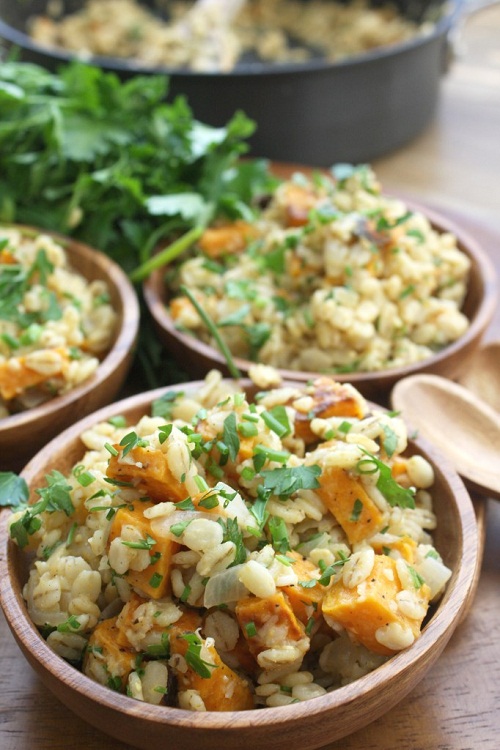 30. Make Ahead Ciabatta Sausage and Apple Stuffing
I love this make ahead side dish, give it a try!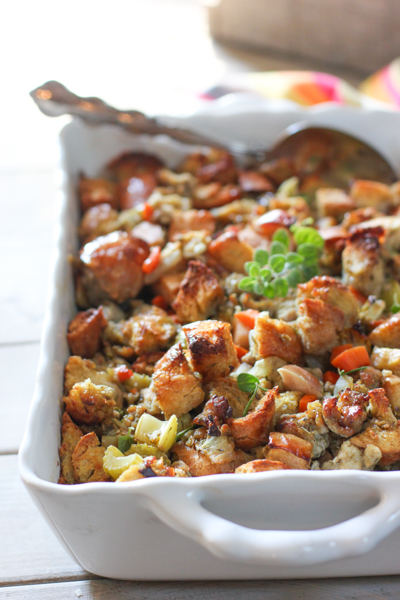 Thanks for dropping by and I hope you find list of side dishes to try, helpful. These side dishes are easy to prepare, you will love them.