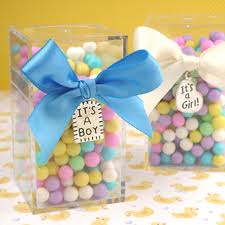 Baby showers are one of the occasions that make pregnancy even more wonderful as most moms get to take home loads of fabulous gifts for her and the baby while the guests exits with adorable baby shower favors. And even though the favors are just small knickknacks, it is still necessary as the event becomes even more special and memorable for everyone not just for the mom-to-be.
Bear in mind that there are many ways to incorporate these favors to the baby shower party in case you do not like the idea of just handing out the favors to the guests before they go home. You just need to be more fun and let your imagination free. For ideas, stick around and continue reading this post as you can also get ideas for themes, not just baby shower favor ideas.
All baby shower favors given as a "thank you" gift to the guests for taking the time to celebrate with the future mom on her joy of having a new baby. That's why it is essential to make the favors special as you want the guests to have a keepsake that will remind them of the joyous day. By the way, before I discuss the favor ideas, let us first talk about the different ways to make the occasion even more special since to be memorable you need more than just the best baby shower favors but also imagination to make the party stand out from a typical baby shower party.
But of course, every aspect of the event should be carefully selected in view of the fact that a well planned party becomes memorable for everyone attending. And the fact that it takes more than just early preparation or fabulous baby shower favors to make an event a success, getting things right from the most important to the least significant detail is crucial.
So, what do you need to do? Follow the tips below so you can make your baby shower party successful.
1. Choose Your Theme
You can make your baby shower special when you have an outstanding theme as it makes the party livelier and fun. But most of all, you can really entertain everyone with a cool theme, so choose the best theme to make the celebration worth remembering and your effort very much appreciated.
Image Source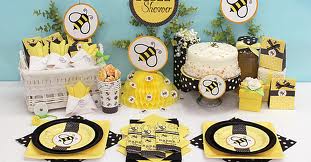 One more thing, I know it is not easy selecting the best baby shower theme because of the numerous options but considering the gender of the baby can help you. Anyway, if you are still struggling for a theme, maybe the following baby shower theme ideas can save you the trouble.
Cartoon Characters
Teddy Bears
Colors
Animals
Shapes
Once you have selected the right theme, plan the party and get the invitations out as soon as possible to give guests ample time to get ready and include the party to their social calendar.
2. Engaging Activities and Games
Games and activities are very valuable to a party to make the occasion fun. You know what most people remember parties where they had the most fun as nothing can replace the joy of the moment. The way I see it, a person can easily erase from their memory bank the decoration at the party but not the game, excitement and fun that is why you should include fun activities and games to make the day truly unforgettable.
3. Surprised Your Guests
These days, it is easy to make an event spectacular without spending a lot as most of the time; all you need is a little imagination. In fact, you can surprise your guests and the future mom by showing pictures of her since she was a baby at the entrance. So, start gathering funny and sweet photos of her to show everyone how she has grown.
4. Baby Shower Food Ideas
A party is incomplete without delicious food for everyone to partake. So, make sure your baby shower menu includes gourmet and exotic foods to delight the taste buds of your guests.
5. Baby Shower Favors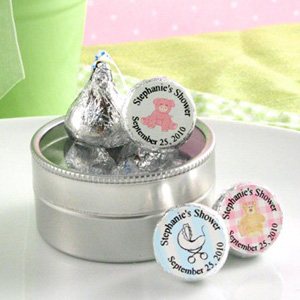 Last but not the least prepare an awesome baby shower favors to thank everyone for attending the party. The favors can be anything, there is no restriction, just along as the favor relate to your theme. Come to think of it! You can even personalize the gift for each guest if you can afford it or use it as prizes for the games. Whatever you decide, just make sure the favors is fabulous.
Take note, if you are creative and definitely have a knack in making things, know that handmade baby shower favors are always a hit. In fact, if you know how to make candles, key chains, and jewelry or have a talent in baking and creating stuff that people will like then start brainstorming for a baby shower favor ideas so you can start preparing. It is crucial that you start early, more so when you are the only one going to make the entire baby shower favors.
Now, in case you cannot afford to pay for all the expenses, find someone to split the costs or delegate the materials to family members or friends that are helping you plan and prepare the party.
Baby Shower Favors Ideas
As said awhile ago, there are many baby shower favors to choose from nowadays so finding the right favor is easy. But if you are short on the fund then you are in trouble unless of course, you are creative then you can make the best baby shower favors rather than order them as you can save more money with homemade favors.
Furthermore, when your schedule allows you to make your baby shower favors then you can even create personalized gift for each of the guest without going over the budget as you get to decide on the materials. In case you are running out of baby shower favor ideas, but don't want to drive to the malls to get ideas, you can Google for inspiration as many websites devoted to giving baby shower favor ideas.
There are also websites that sell party favors that you can check out for materials if you don't have the time to go shopping.
Anyway, the following are baby shower favor ideas that you might find suitable for your theme.
Homemade Baby Shower Favors
You can buy baby items that could be made into a homemade baby shower favor such as gloves, baby bottles, socks, mittens and more and then fill them with chocolates, candy and other sweet treats that you can make or buy. In order to make the favor even cuter and presentable, you can tie a small ribbon.
Giving baked goodies are also a great idea if you know how to make brownies or cookies as you can save a lot from making them rather than buying ready made sweet treats. Candles are also popular baby shower favors as these are affordable and practical to give. So, if you are financially tight, know that you can save money from homemade baby shower favors.
Image Source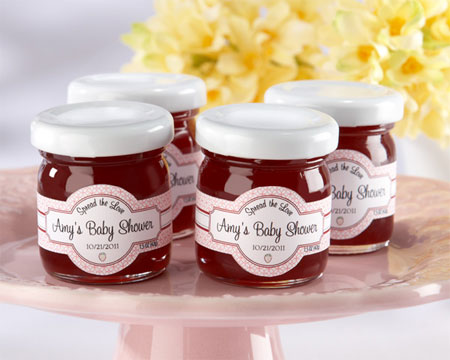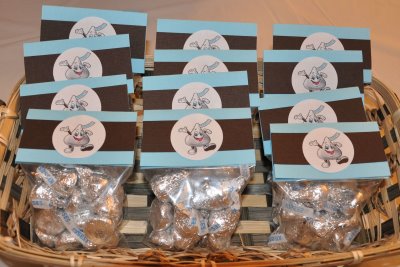 Cheap Baby Shower Favors
Buying toys and other products are also a good idea when you need to stick to a small budget especially when you buy items at large quantity. It is fine to give cheap or inexpensive baby shower favors as long as you have made an effort to make the favors presentable.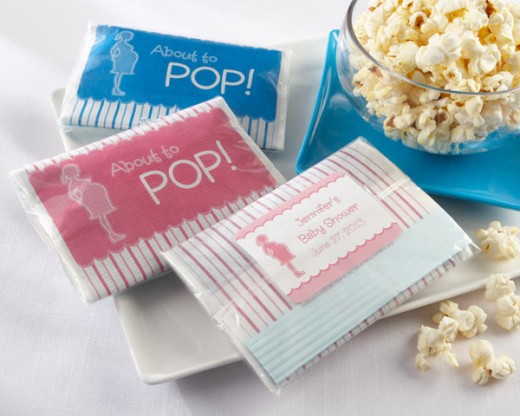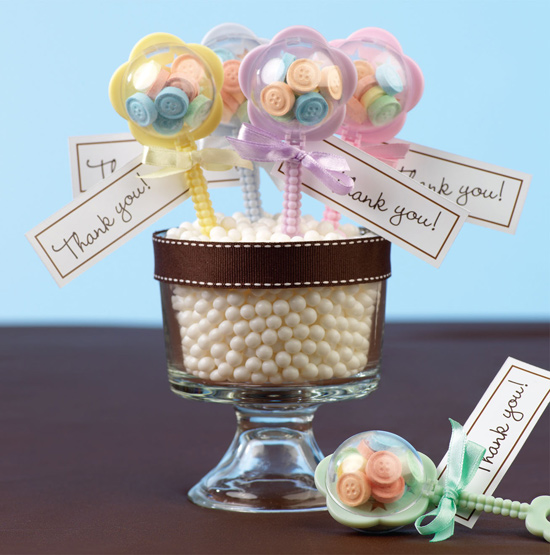 Baby Shower Cake Ideas
Cakes are party essentials. These days, cakes comes in all shapes, sizes and designs, so you have a lot of options to choose from, but when selecting your baby shower cake keep in mind taste also matter, not just the cake design.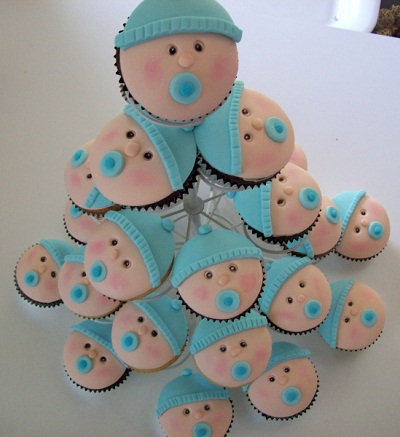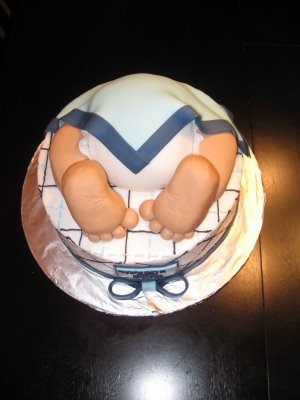 Baby Shower Gift Ideas
For gift ideas, check out my Baby Shower Gift Ideas.
Baby Shower Invitation Ideas
Invitations are just as important as the baby shower favors since it is the first thing that your invites will receive. You can interest them to your party with a cute and one of a kind baby shower invitations. In order to get more information visit my post for Baby Shower Invitation Ideas .