Are you throwing a bridal shower for your bestfriend and need help? Bridal showers often include annoying cousins, aunts, grandmother, and even the future mother in law not just friends, which is why it is crucial to plan the party ahead of time to ensure that the bride has fun and not feel awkward with people she barely knows. This article talks about wedding shower ideas, so read on for inspiration.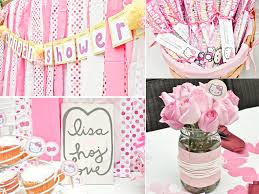 Throwing a bridal shower for your best friend can be intimidating, especially when you are doing it for the first time, as you have to ensure the day is stress free for the bride and that she have fun while her relatives awake and unruffled. I know a lot of maids of honors have a hard time coming up with a great party ideas, so if you are one of them then this is your lucky day as you can get inspiration for my shower wedding ideas. These party ideas can even be mix and match to ensure everyone is entertained.
Below are my 10 bridal shower themes to consider for your sister, cousin or best friend bachelorette party.
Bridal Shower Themes
#1 Wine Themed Bridal Shower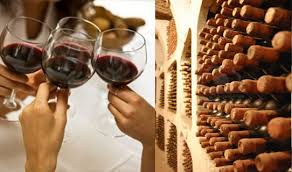 If the bride has a knack or a taste for good, wine and cheese then why not throw a wine tasting party. With cheese, wine and excellent company, you can never go wrong as long as she is the kind of person who will never turn down a good bottle of wine and cheese from a goat or sheep milk. A wine and cheese-tasting shower also a good way to pamper the bride taste buds and satisfy her craving for cheese and other sweet treats.
By the way, asks a few guests to bring gourmet foods for the tasting and for the bridal shower gifts, decide on a theme as well, like a bakeware, glassware, or anything you know she will love but cannot include in the wedding registry.
#2 Spa Bridal Shower
There is no doubt that planning a wedding is stressful activities specially for the bride and sometimes even for the groom. But of course, everyone eventually suffers a little including the bridesmaids, mothers, fathers and the wedding planner as they want to make the wedding not just picture perfect but worth remembering for many years.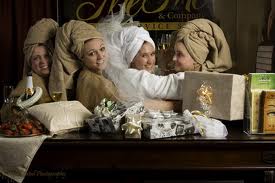 A bridal shower is an event that can be use to diffuse the mounting tensions brought on by the wedding preparation. That's right, if you are part the entourage and also suffering a little, know that a bridal shower at a local day spa is a good idea to make everyone feel human again before the big day.
In case you cannot afford to throw a spa party at one of the spas in town, then just hire a manicurist and masseuse and have the spa shower at your home or the bride's place so she can truly relax and feel pampered. Take note, there are a lot of easy to prepare recipes for facial that you make for beauty treatments sessions, so the bride and the shower guests can relax without spending much.
#3 Cooking Themed Bridal Shower
Does she love to cook? Or have planning on taking a few cooking lessons for her new role? If you say yes, a cooking shower is a cool idea and even perfect for a couple showers, in case the groom doesn't want a party for himself. Anyway, cooking shower is yummy and could certainly keep everyone involved, so there won't be an awkward moment.
However, this is a bridal shower idea that is good only for a few people, so unless the party is just for close friends and families a cooking party is absolutely an idea worth contemplating on.
#4 Outdoor Showers
I know that bridal showers often done the day before or a few days before the wedding, so trip out of town seems like a crazy idea, but believe me when I say that it is not. Going on a ski lodge, beach, or lake for a day or two is certainly unorthodox idea, but it is a fun option and a good way for the bride to bond with her mother or sister in laws.
Furthermore, there are a lot of places in town that you can go to for the bridal shower if leaving the city is impossible. So, look for a nearby campground or lake for a day of fun outdoors. Bear in mind that an outdoor bridal shower idea is only excellent if the bride is into outdoor activities.
#5 Garden Themed Bridal Shower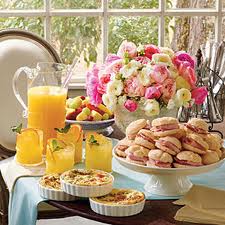 A bride who loves to tinker with pots and plants will find a garden party a nice idea. The bridal shower can be an excuse to help the bride fulfill her dream of having a beautiful garden but unable to do so because of her tight schedule. Guests with green thumbs can help fix her garden while other people can bring the bride different plants and seeds for the garden.
Garden shower is perfect for gardener bride, and if the weather is cooperative and since it is not necessary that all guests get down and dirty, just those who are into gardening, as well as everyone, can have fun with gloves and drinking lemonade while chatting with other guests.
#6 Unique Bridal Shower Ideas
Bridal shower can be turned into an arts and crafts session if the bride and her friends are into crafting, as well. In fact, the day can be use to make thank you notes and wedding favors, especially when the wedding budget is already stretched out and you want to help out without being too obvious.
#7 Bridal Shower Ideas on a Budget
Candle making shower can have everyone occupied and entertained more so if the bride is into learning new stuff and challenges. After all, the bridal shower is for her and so you should focus on what makes the bride happy and not her guests. Planning a bridal shower that have everyone creating their own scented candle is also fun, and so worth considering for your friend shower party.
#8 Fan Day Themed Bridal Shower
Bridal showers are usually a tea or luncheon party, but if you want your friend party to be different, know that it is possible and just perfectly fine to throw a completely unorthodox bridal shower.
That's right, bridal showers do not always have to be elegant, classy or tasteful but can be just fun and all about the bride. So, if you want to her to have a nice time on her bridal shower, why not hold a party that let her have a nice time with her favorite idol or game.
The bridal shower can be an event of watching her favorite TV series in one sitting or a marathon playing her favorite playstation or computer game. Whatever she's into, it is a great theme as long as bride has a good time with her friends, relatives and favorite actor or movies.
#9 Tea Party Bridal Shower
Tea party is a nice idea for a bridal shower if your friend into English traditions or just want to have a classy party. Tea party shower is also easier to organized and perfect for a bride that has a grandmother joining the party.
#10 Masquerade Themed Bridal Shower
Masquerade bridal shower is perfect if the bride is into weird and crazy things. Come to think of it! If she is a bit eccentric and hates formal parties, an intimate masquerade party is a pretty good idea.
Image Source Via.
Image Source Via.
Image Source Via.