Are you wondering about the best wedding favors? It is customary for new couples to give wedding favors to family, friends, and other guests attending the wedding celebration to show appreciation for their attendance, as a memento of the special day or just for fun. If you have a hard time choosing the best favors to give, then read on as this article talks about wedding favor ideas.
What Are Wedding Favors?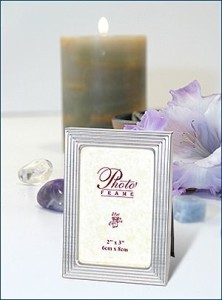 Wedding favors are gifts or token of appreciation, a small gesture to guests from the newlywed. Giving treats to guests is a tradition widely practices around the world by new couples. In fact, giving wedding favors already an old practice and widely practiced by couples nowadays even if they have a different culture as the ritual already part of the wedding tradition in the United States, Canada, Europe, and the rest of the world.
By the way, it is believed that the European Aristocrat were the first to practice the tradition of giving wedding favors to guests, and this practice reached the middle class family or general populace and was embraced immediately because of the significance behind the gift even if the wedding favors were just a small trinket.
Today, wedding favors are so diverse that the practice is the source of frustration for many couple that only wishes to make their special day, truly unforgettable. That's right! These days, it is really hard to find a good wedding favors especially when on a tight budget because of the numerous options from classic favors to cheap wedding favors, the choices seems endless. Fortunately, there is a way to narrow down the list of possible wedding favors, and below are wedding favor ideas to help you.
5 Wedding Favor Ideas
#1 Unique wedding favors
If you wish for a wedding favors that are unforgettable and affordable, a gift that you can make on your own is worth considering as you can save money as well as have a wedding favors that are unique.
Unique wedding favors can truly stand out especially when you are very creative. The Wedding favors can be anything from a product found only in your hometown to homemade cookies, pouch or anything that you can make yourself ensure that your wedding favors are truly unique.
#2 Personalized Wedding Favors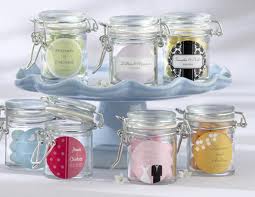 Personalized wedding favors are also excellent idea as you can showcase your talent, personal style and creativity through a label, tag or note attached to your favors. You see, a customized wedding favors can make the gift even more special especially when the wedding date, venue, photos and names engraved or embossed in the favors.
By the way, several companies nowadays offer personalized wedding favors, which is why before deciding on anything, it is best to research first for other option. Plus, the extensive research for personalized wedding treats can help you find the perfect favors for your wedding celebration if you are not the DIY type.
#3 Cheap Wedding Favors
Wedding favors does not have to be very expensive more than ever when you are on a tight budget. Additionally, the plethora of low-cost item is enough to help you find the most appropriate favors for the wedding. In fact, the various affordable favors can even overwhelm you, so there is no reason to worry that you will not find the perfect gift for your guests even if on a shoestring budget.
In case you are wondering about inexpensive wedding favors, know that scented soap, compact mirrors, photo frame, bath fizzers, bookmarks and candles are just some of the cheap favors that you can use for your wedding celebration.
#4 Edible Wedding Favors
Edible favors are fast becoming trendy because of the affordability and uniqueness that edible gifts offer couples. Furthermore, an edible gift is also a lot affordable since if you are good in baking cookies, cupcakes and other sweet then you can easily create wedding favors at the comfort of your home. With a little ingenuity in the packaging, you can create the best edible wedding favors in no time at all, without even spending a lot.
Take note, baked goodies are not just great as wedding favors but also for birthdays, Christmas party and other celebration. So, don't be afraid to give cookies or tarts to your wedding celebration because it is now acceptable.
#5 Chocolate Wedding Favors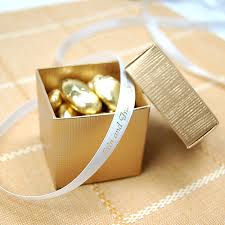 Chocolates are also wonderful wedding favors, specially if you are fond of chocolate. Come to think of it! Now that, there are several chocolate shops offering customized party favors, you just have to find a reliable company to ensure you get the chocolate wedding favors of your dream.
My Wedding Favors
When it comes to choosing favors, bear in mind that the choice is yours the host, the one who will buy the wedding favors. Hence, the only thing you need to worry about is how many, what kind, the longevity or shelf life and how much is your allocated budget for the wedding favors.
Whatever you decide, remember that wedding favors given to guests as memento and to show appreciation for attending the most memorable day of your life.