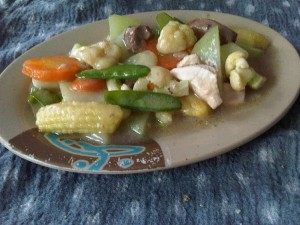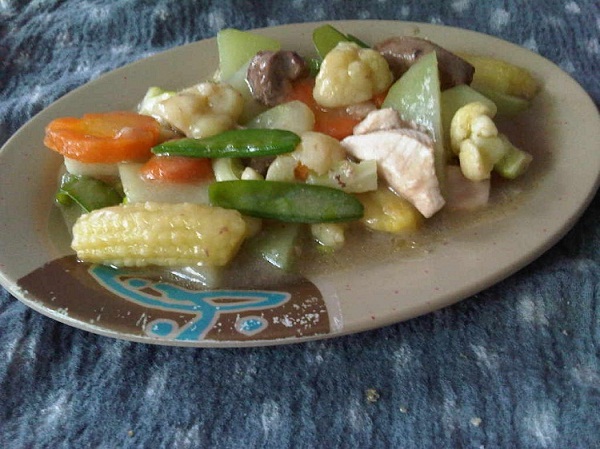 Looking for pinoy chopsuey recipe? Chop suey or chopsuey is a vegetable dish with chicken or pork meat. This dish is very popular in the Philippines and considered as a Chinese dish. It is a common veggie dish but several variations as some people like their chopsuey with shrimp while other just includes chicken liver. I'm not a veggie lover but since it is a necessity, serving vegetable once in awhile is must. I love making chopsuey for it is easy to prepare and also inexpensive dish.
The good thing about this dish is that, you can add whatever vegetable your family eats. You also do not need to use all the vegetable ingredients, just substitute with whatever you fancy. Same with the meat, you can use pork instead of chicken. Some people also add shrimp to the chopsuey to give the dish added flavor. Here's my recipe for chopsuey, hope you find it easy to make.
Chopsuey Recipe
Below the ingredients you will need to make my filipino chopsuey recipe, a tasty vegetable dish.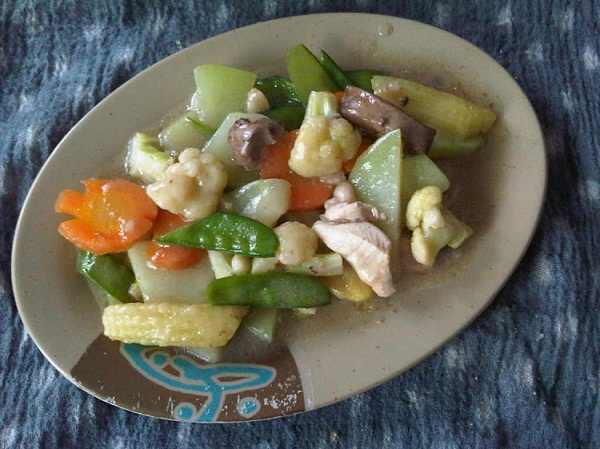 Ingredients:
Chicken
Quail Eggs
Liver
Cauliflower
Carrots
Snow Peas (Sitsaro)
Cabbage (Quartered)
Sayote
Chicken Broth
Green Pepper (sliced)
Red Bell Pepper (sliced)
Onion (diced)
Garlic
2 teaspoon Cornstarch
1 ½ cup of water
Salt and Pepper
Direction:
Saute the garlic and onion in a medium sized pan then add the chicken. Let it cook for at least 2 minutes.
Add the chicken liver, cook for 3 minutes then add the chicken stock. Simmer for 4 minutes.
In a separate pan, boil the quail eggs. Once boiled, remove the shell and set aside.
Next, add the cauliflower, cabbage, carrots, bell pepper and snow peas into the pan then mix well.
Cover the pan and let it simmer for 5 minutes or until the vegetables are cooked.
In a small bowl, dilute the cornstarch in water then pour into the pan. Mix well.
Add the quail egg then simmer for 1 minute more, remove from heat.
Serve hot with rice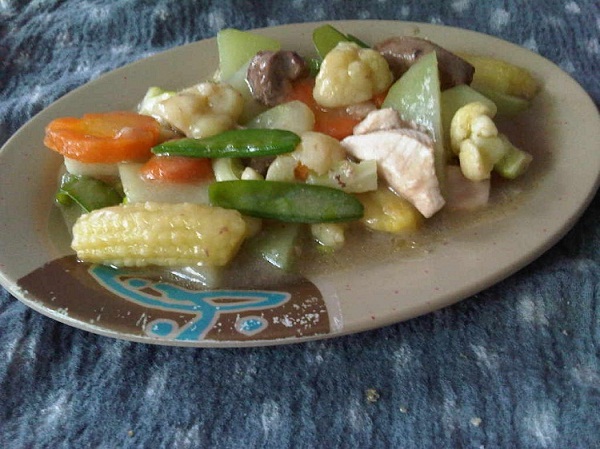 All images in this post owned by Cathy.Syndle.Com