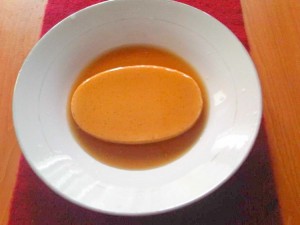 Leche flan is a popular dessert in the Philippines. A lot of families served leche flan on birthdays, Christmas and other special occasion. Last December 31, I served this mouth-watering egg-based dessert to my family. As usual, it is a big hit to both adults and kids. I'm sharing my flan recipe, so you can also serve this dessert known across the world.
Leche flan also known as caramel custard and crème caramel is a type of dessert made up of egg yolks and milk. If you are looking for a simple, but elegant dessert then leche flan it is. This dessert is easy and inexpensive to make. Plus! You do not need an oven or baking skill to make a delicious flan dessert. This page teaches how to make leche flan, a yummy dessert of creamy custard with caramelized sugar.
Flan Recipe
Below are the ingredients you will need to make leche flan: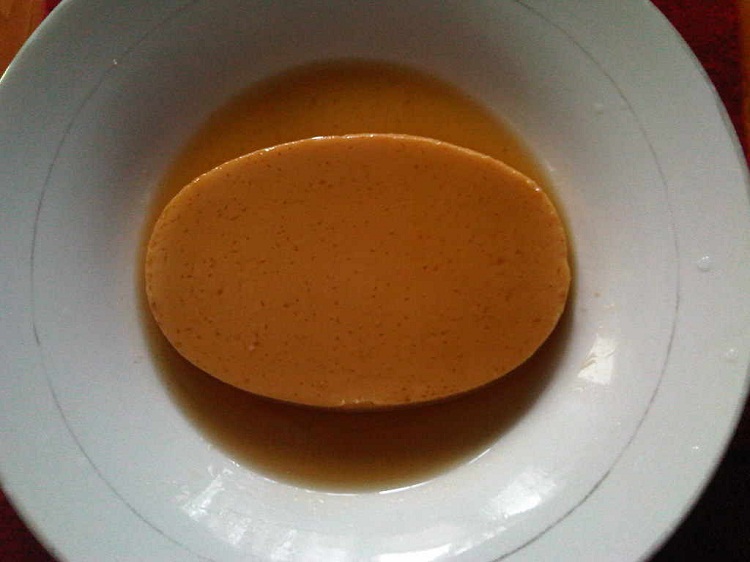 Ingredients:
8 Egg Yolks (beaten)
1 can of condensed milk
1 can of evaporated milk
¼ teaspoon vanilla extract
½ cup of brown sugar
Llanera
Direction:
In a large bowl, combine the egg yolks, sweetened condensed milk and evaporated milk. Beat thoroughly then add the vanilla, stir and set aside.
Next, prepare the caramel. In a small saucepan, pour 1 ½ cup of water then bring to a boil. Reduce the heat to low then add the brown sugar, stir continuously for 2 minutes or until the sugar has dissolved completely then turned a bit thicker.
Pour the caramelized sugar into the individual llanera. Set aside.
Prepare the steamer or rice cooker. Pour water below the steamer then turn on the heat.
Get the bowl with the flan mixture then get a large spoon or cup, pour the flan mixture into the prepared llanera.
Cover the llanera with an aluminum foil then placed into the steamer. Let the flan cook for 35-40 minutes or until firm.
Remove from the steamer then set aside to cool before putting into the refrigerator. Remove from the fridge 1 minute before serving.
To serve, just turn the llanera over onto individual plates. Don't be afraid to turn it over.
The ingredients given above, makes about 6-8 leche flan.
P.S: To check the flan doneness, use a toothpick. Insert it into the flan and if the toothpick comes out clean then it is done. The egg whites can be use to make omelet or add to fried rice.
I have been making leche flan for many years, without measuring. And it always turns out good. So, don't be afraid to make leche flan for your next occasion.