Have you ever wondered about the safety of your home? Earthquake, super typhoon, wildfires, hurricanes, and tornado are natural disasters that can leave you homeless or problematic because of the potential damages these unavoidable disasters bring to buildings, houses and all types of structure.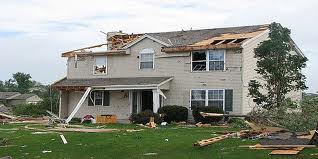 Every year, in every part of the world, people die from different natural disasters. So, knowing how to protect your home and loved ones from the random acts of Mother Nature is essential. Having a thorough plan and being prepared for disasters common to your area is vital to remain safe.
Come to think of it! If you are living in an area wherein flashflood, earthquake, wildfires and other natural disaster are common, it is best to disaster proof your home rather than wait for a natural disaster to occur and destroy what you have worked hard for many years. Yes, one can never really prepare for disasters as there is no way to determine the gravity of the situation, especially with earthquake until the disaster has strike. Fortunately, there are ways to lessen the impact of disasters.
In fact, proper arrangements and safety measures can certainly minimize the impact of disaster when it strikes. The following are just some of the things you can do to protect your home from natural disasters.
List of Natural Disasters
Before I discuss the things, you can do to protect your home from natural disasters, let us talk about some of the disasters that affect the different countries worldwide.
Hurricanes – It is a natural disaster characterized by strong winds. The storms can absolutely affect everything on the waters and wind path, so do not be surprised why a lot of people want to prepare for the hurricane.
Wildfires – Wildfires are common in Australia, United States and other grassland and forested areas, wherein there is a severe drought during the autumn and summer. Wildfires often caused by volcanic activity, lightning strikes, and heat waves.
Floods – the most common natural disasters since almost all countries experienced heavy flooding. Heavy rains or non-stop rains for days can cause flash floods, wherein roaring waters accompanied by debris and other elements can cause colossal damage to anything in its path, whether to a person or home.
Earthquakes – This is the most devastating disasters, caused by sudden colliding or shifting of the tectonic plates in the earth crust. The intensity of the earth movement can severely damage any structure.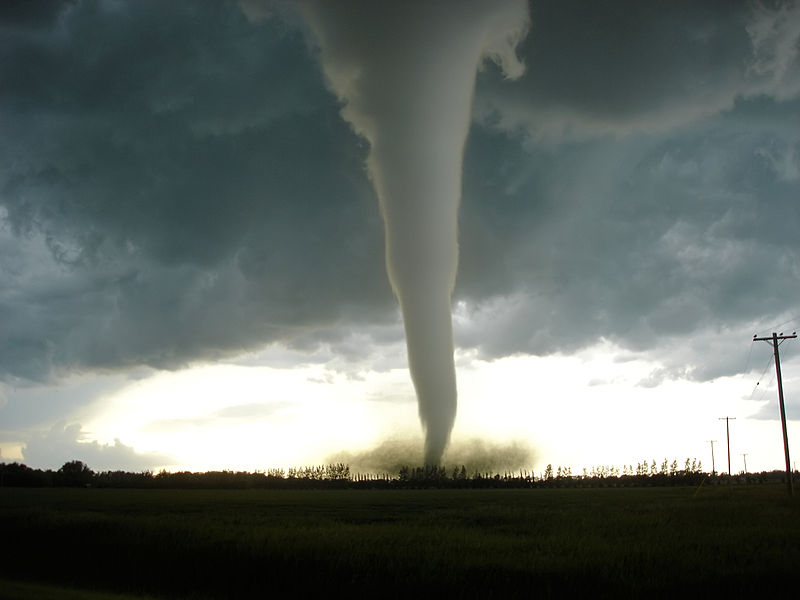 Tornadoes – It is a natural disaster cause by contact of warm air with cooler air. Tornadoes are dangerous since it can level homes, uproot trees, and destroy vehicles.
Home Disaster Preparedness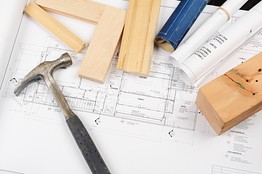 Check The Roof – When there is a tornado or hurricane the roofs often blown away by strong winds. So, it is advisable to check the roof for loose shingles as a sturdy and strong roof can protect your house.
Cracks Are Warning Signs Not An Art – If your walls have cracks, it is wise to have an architect or foreman checked the cause of cracks. You see, cracks can be a sign of erosion or an indication that the wall need additional steel to reinforce the concrete. Take note, undertaking safety measures may be costly, but you can save more money when you prepare for natural disasters as walls with cracks have the potential to go down.
Retrofit or Reinforce Garage Doors – If you want your garage doors to survive during hurricanes and tornadoes the best thing to do is to retrofit your doors to strengthen them.
Install Shutters – Installing shutters on windows can protect the home and prevent the glass from breaking easily during hurricanes.
Check Doors from Top to Bottom – Secure the double doors from the top to bottom by adding pins or bolts when needed to strengthen the doors.
Add Bracing and Straps To Roofs – If you live in a hurricane prone area, you can prevent the roof from flying away if you will secure it with bracing and straps.
Make A Safe Room – Transform the basement or lower portion of the house into a safe room.  The safe room is similar to a shelter or boom proof room, usually found in many homes, in Israel.
Natural Disaster Home Insurance – Purchasing insurance like for flood damages is imperative to avoid paying for all the water damages or damages from natural disasters.
Disaster Preparedness
Below are the other things you can do to protect your home and family from different natural disasters:
Hurricane Preparation
Removing the outside antennas, bringing in the furniture inside the house and boarding up the windows in case you do not have a shutter is a good way to protect your home from hurricane. Additionally, turning off utilities and moving the furniture to the second floor of the house can also help.
Preparing for tornado
You can prepare for tornadoes when you add devices like straps, clips, and anchors to secure the wood frame of the house.
Floods
Elevating the main breaker or fuse box, as well as the cooling, ventilating, and heating equipment can save you hundreds of dollars yearly, more so when you are living in a flood prone city. Securing the fuel tank to concrete slab can also avoid home disaster.