Are you going on a trip pregnant? A lot of pregnant women have a hard time travelling with a growing belly since sitting for so long is a bit uncomfortable, but if you cannot shake the travel bug and you find yourself travelling during your pregnancy this article can help you prepare.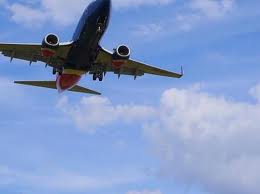 Keep in mind that travelling when you are pregnant, like six  to seven months is already risky unless the doctor says otherwise. Nevertheless, even if given a go signal, it is wiser to prepare ahead as advanced planning can make your trip safe and enjoyable whether by train, automobile, or train. There is no reason to stay home as long as you have prepared smartly and have your doctor blessing.
So, go ahead and planned your vacation, just educate yourself about which activities safe to undertake and remember to read the following tips, so you can make travelling less uncomfortable and risky.

Travel Advice For Pregnant Women
Food For Pregnant Women
Healthy Food For Pregnant Women
It does not matter if you are going on a boat, car trip or travelling via airplane, bringing healthy food if you are pregnant is necessary. Bringing your own food is necessary as you need to eat a lot of healthy food often, and airlines do not offer healthy options. Moreover, fast food chains seldom offer food especially created for pregnant women. Hence, stocking up on food for travelling is a good idea. Apples, bananas, dried fruits, green beans, organic cheese, and other food you crave are worth packing before you hit the road or fly across the state or globe.
Safe Drinking Water
When in a new place, it is wise not to drink tap water whether you are pregnant or not until the tummy has accustomed to the water. But of course, avoiding drinking tap water during the entire trip is wiser, so the risk of upsetting your stomach is low. Come to think of it! It is advisable to have a bottle of water all the time so you can quench your thirst anytime you feel dehydrated.
Shoes For Pregnant Women
Comfortable Shoes For Pregnant Women
It does not matter if you are not going for a long walk as long as you are pregnant wearing comfortable shoes is a must. Wearing shoes with heels no matter how stylish it is can ruin your vacation or business trip, as just 2 days of walking with heels is a suicide. There is no doubt that wearing shoes with heels while pregnant can bring throbbing pain in the legs, back, and entire body. By the way, when you are travelling via airplane, keep in mind that the change in altitude will make your feet swell even more, so wearing sneakers or comfortable shoes has its advantages as you can reduce the pain when walking on a pair of sneakers than high heeled shoes.
Loose Clothing
It is fine to wear stylish clothes, just make sure you do not wear anything tight fitting that will restraint your movements and will make you uncomfortable after sitting for a long time. Comfortable and loose fitting clothes are best when you are pregnant and travelling so you can move freely.
Pack Light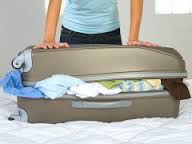 Travelling is a lot easier when you are not bringing unnecessary stuff compared to having a lot of luggage to worry about all the time. In other words, pack lightly so you do not have to carry or pull heavy bags or luggage that could bring you into sudden labour. Plus, you can also save money when you pack lightly as you do not have to pay extra for the excess weight.
Pregnancy Travel Tips
Take It Slow
When travelling and pregnant, you should avoid touring immediately. You see, when you travel even if you are sitting most of the time, you will feel tired easily. In addition, the new environment, different cuisine, and jetlag are already stressful, so there is no reason to aggravate your condition and situation. Give your body one day or few hours of rest before joining the rest of the group, if touring with a group. The rest will give your body the chance to recover from the travel fatigue.
Best Travel Pillow
Seating on a car, train, boat or airplane for a long time can be very difficult if you are pregnant, so bring along a small pillow so you can make yourself even more comfortable, or ask the attendant for extra pillows in case you do not want to bring your own pillow.
Check itinerary
It is imperative to let your travel agent know that you are pregnant when booking your vacation just to make sure the tour has no restrictions or the activities safe for pregnant women. Take note, although you are healthy and strong, being pregnant can make you ill or tire fast, which is why it is best to check the fine print of the tour or itinerary before booking just, so you have an idea about the tour pregnancy policy.
Medical Records
When travelling especially during the last trimester, it is highly recommended bringing your medical records just in case something happens that forced you into labour. Make a copy of the prenatal records so the doctor attending to you will have an idea about your pre-natal condition.
Enjoy Your Trip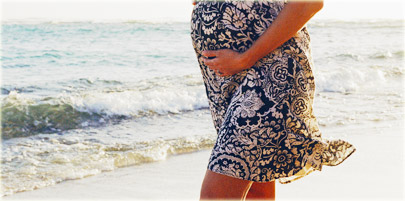 The last and probably the best tip I can give you is just enjoy the trip. Remember that the trip maybe the last time for a very long time, so just enjoy every minute of it but within the time frames and limitations that your doctor advised you. Travelling even if pregnant can be fun, as long as you planned properly.