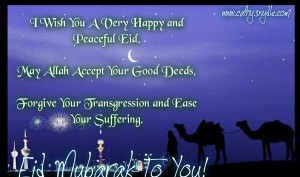 Eid is a Muslim festival, similar to Christmas, but unlike the Catholics celebration, the Muslim festivity is not celebrated for any significant dates or prophet births but to mark the end of the month long fasting or Ramadan.
Eid also known as the "Festival of Fast Breaking" is a three-day affair, wherein Muslims all over the world celebrate the occasion by giving  cards, gifts to their family and friends as well as by doing charitable works. Take note, Eid is celebrated twice a year, the first one is after the Ramadan, the occasion is called Eid Ul Fitr, and the other is celebrated during the month of Dhu al- Hijjah or two months after and the festivity is called Eid U Adha.
Anyway, back to Eid Ul Fitr, during this time the people behaved well as the heaven doors are opened while hell is closed. When the moon is sighted either on the 29th or 30th day, Ramadan is considered completed. The festivity starts with Muslims buying gifts, new clothes to wear and of course by preparing traditional foods that thank Allah for the happiness, blessings, and protection. Aside from enjoying the occasion, many people also visit the sick, the dead to offer prayers and pay zakat a religious tax. The money derived from the tax is shared to the poor and the needy.
As said awhile ago, Eid Ud Adha or "Festival of Sacrifice" is another Eid festivity, but unlike the first this one is more sacrilege as Muslims all over the world travel to Saudi Arabia for the annual Hajj in the Medina and Mecca. The festival is ends with the sacrifice of animals such as goat, chicken, cow, camel or sheep, the sacrifice is shared with friends and family. The annual pilgrimage is observed to commemorate the sacrifice of Prophet Abraham.
Eid Wishes Happy Eid Wishes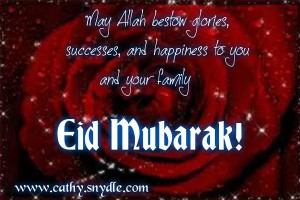 Some words can be left unsaid,
Some feeling can be left unexpressed,
But a person like you can never
be forgotten on this day
Eid Mubarak !!!
There is no one-size-fits-all approach, because all businesses are not set up to run the same way.
Bakra Eid Mubarak
May ur plate of life be always full of juicy kebabs
& tikkas, topped with the chutney of happiness.
With best wishes
Wishing you happy Eid,
soft as silk, white as milk,
sweet as honey, full of money,
and bubbly as you.
Be Happy In Your Whole Life
Eid Mubarak
May the blessing of Allah
Fill your life with happiness, success, and good health,
Eid Mubarak
Warmest Wishes for
Eid Mubarak
To You and Your Family!…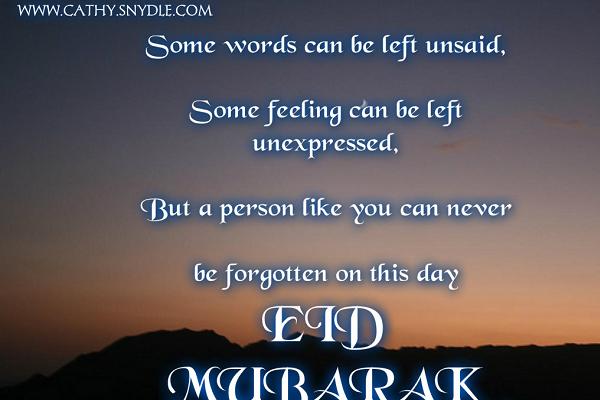 Eid Greetings, Eid Mubarak Greetings
A lot of wishes
sent your way,
but this one is meant to greet you
a very happy Eid Day!
Go Outside, It's a Pleasant Day!
The Sun Smiling,
Birds Singing and Trees Dancing for You
Because I Prayed for this Beautiful Day, so that I May Greet You a Very EID MUBARAK!
Warm wishes on Eid UL FITR,
May it bring you peace and happiness…
May the blessing of Allah fill your life with joy & prosperity?
EID MUBARAK
I always wish you Happy Days and the hope that
you will have many
but still i would like this
Special Day
to be your best of any.
Eid Mubarak
For more eid greetings, visit my other post:
Eid Al Adha Greetings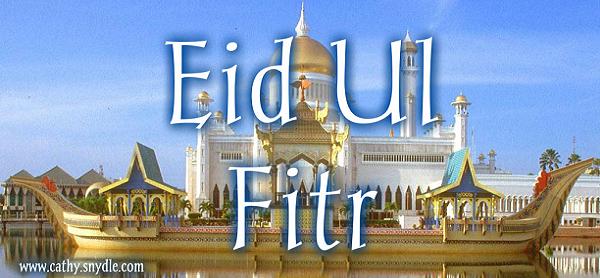 Eid Messages, Eid Mubark Messages
Eid Mubarak to all Muslims around the world,
may the blessings of Allah be with you
today, tomorrow, and always.
With all the roses perfume and with all the lights in the world,
and with all the children smiles,
I wish you a very happy Eid.
Wishing you all a very happy Eid,
And hoping that all the things you wish For will be yours throughout the year.
Many are the wishes that are being sent your way,
but the is a special one for a very happy Eid Day.
A cloud of Eid wishes draws around you softening a sound.
Sleepy time and I lie, with my love by my side.
May Allah bestow glories, successes,
and happiness to you and your family…
Eid Mubarak!
May the noor of this month illuminate your heart,
mind and soul & may all your prey be answered.
Remember me in your prayers.
EID MUBARAK
I wish you Wisdom to choose priorities for those things that really matter in life… "Happy Eid"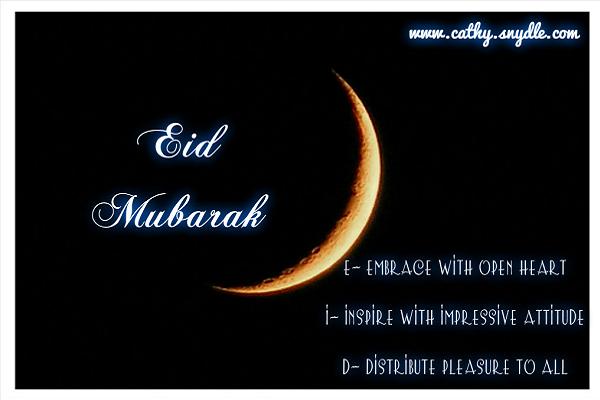 Eid Quotes and Eid Mubarak Quotes
Consider my this message as a hug with saying Eid Mubarak.
May Allah always bestow glories,
Successes and happinesses to you and your family, Ameen.
May Allah bless you on this auspicious day of Eid,
and May it be a new beginning of happiness.
Wish you a Happy Eid Mubarak
Eid bring Fun, Eid bring Happiness,
Eid bring God Endless Blessings,
Eid bring fresh love…
Eid Mubarak to You with all best wishes
Its more than just an Eid wish,
more than a message too. For it comes with warm and loving thoughts because it's meant for you. Eid Mubarak
Sending warm wishes
across the miles…
Just to let you know
how much you are missed on
EID Day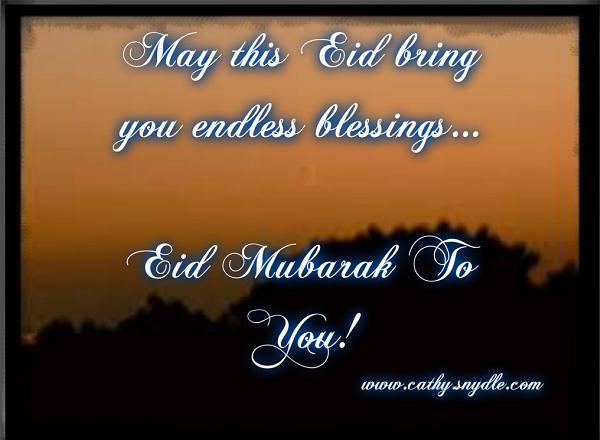 Eid Wishes In English, Eid Messages in English
Wish you a Happy Eid and may this festival bring abundant joy and happiness in your life!May the good times and treasures of the present become the golden memories of tomorrow. Wish you lots of love, joy and happiness.
May this day bring peace and smoothness in your life,
may it provide you the best time of your life.
Happy Eid day
May the blessings of Allah fill your life with happiness and open all the doors of success now and always. Eid Mubarak
Many are the wishes that are being sent your way,
but the is a special one for a very happy Eid Day.
Those who believe and whose hearts are comforted by the mention of God, aye
by the mention of God shall their hearts be comforted..
The koran the chapter of thunder palmer
may the grace of Allah bring you bliss & happiness always
Eid Mubarak!
Eid ul adha is eid of sacrifice,
and commitment to Allahs orders,
May Allah bless us with the same in all circles of life,
and help all amongst us,
who are helpless,worried,
and waiting for his rehmat,
Ameen.Eid Mubarak.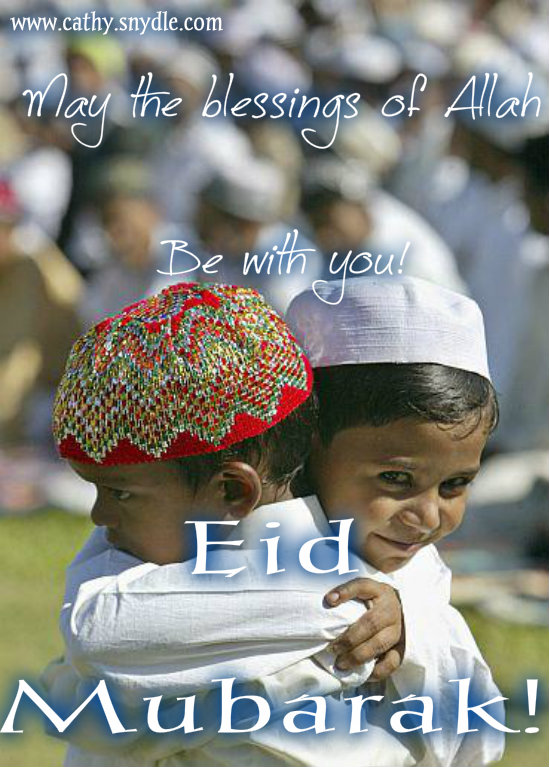 Of all the days to celebrate,
this day outshines the rest.
Lets hoping that
this EID is happiest and the best.
Eid Mubarak to All.
After 1 day
After 24 hours
After 1440 min
After 86400 sec
Every1 will send u this msg but i m the
1st telling u and ur family Eid Mubarak.
What Is Ramadan
In order to understand and appreciate Eid, knowing what is Ramadan is essential. Ramadan is a month long fasting and Muslims across the world abstain from drink, food, and physical activity during daylight hours as the day is spent purifying the soul and focusing on God. By the way, fasting is obligatory to all Muslims except the diabetic, pregnant and sick.
Keep in mind that fasting is part of the five pillars and begins at dawn then ends at sunset. The people do not just fast from foods but also from sex, bad behavior, and work.
Ramadan Quotes
If you wish to greet your friends and family,
why not send them Ramadan mubarak quotes,
wishes or messages to commemorate the occasion.
"It was the month of Ramadan in which was revealed the Qur'aan, a guidance for mankind and clear proofs for the guidance and the criterion. So whoever of you sights (the crescent on the first night of) the month, he must observe Sawm (fasts) that month…" – Al-Baqarah 2:185
"Fasting for a fixed number of days; but if any of you is ill, or on a journey, the prescribed number (Should be made up) from days later. For those who can do it, is a ransom, the feeding of one that is indigent. But he that will give more, of his own free will, – it is better for him. And it is better for you that ye fast, if ye only knew"- Al-Baqarah, 2:184
"Fasting is a shield with which a servant protects himself from the fire." -Ahmad, Saheeh
"Allah is with those who restrain themselves." – Quran 16: 128
"He is the One GOD; the Creator, the Initiator, the Designer. To Him belong the most beautiful names. Glorifying Him is everything in the heavens and the earth. He is the Almighty, Most Wise." – Quran 59:24
"In Ramadan, you should eat less and think more." – Tariq Ramadan
"Whoever backbites his Muslim brothers, his fasting will be invalid and his ablution null. Should he die in such a state, he will die like the one who decreed lawful what Allah has forbidden." – Prophet Muhammad
"Allah is with those who restrain themselves." – Quran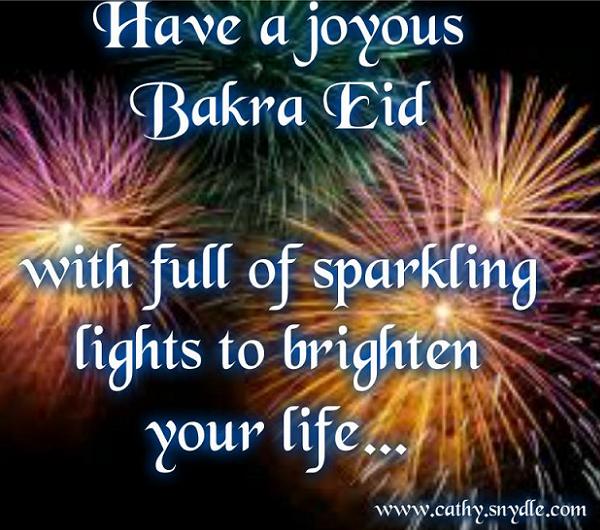 Ramadan Messages
May the Ramadan bring you peace and prosperity,
good health and wealth,
and brighten your life forever.
May the spirit of Ramadan illuminate the world and show us the way to peace and harmony.
May Allah shower his blessings on you during this Ramadan and always!
Make a sacrifice this Ramadan, and god will listen to your prayers with utmost attention!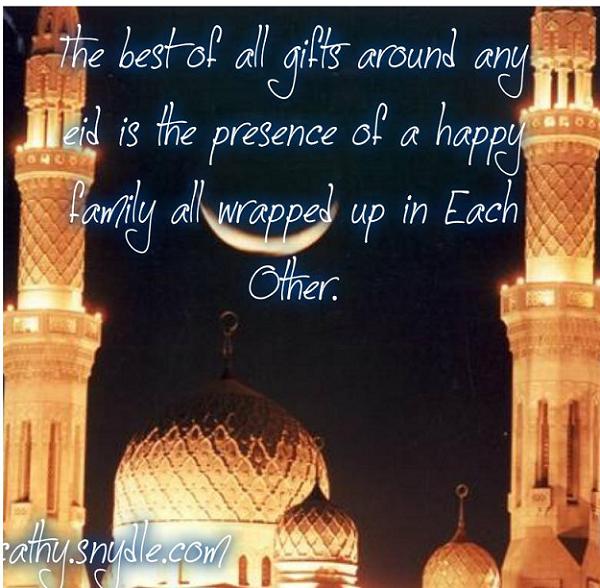 Islamic Quotes
Here are interesting Islamic quotes, which you can mull over during the Ramadan or Eid.
"A lot of kneeling will keep you in good standing."
"Plan ahead it was not raining when Noah built the ark."
"When praying, don't give Allah instructions, just report for duty."
"He who kneels before Allah can stand before anyone."
" Give Allah what's right, not what's left."
"In the sentence of life, the devil may be a comma, but never let him be the full stop."
"When Allah ordains, He sustains."
"Exercise daily Walk with Allah"
"Nothing else ruins the truth like stretching it."
"Man's way leads to a hopeless end Allah's way leads to an endless hope."
"Do not put a question mark where Allah puts a full stop."
"He, who angers you, controls you."
"The mosque is prayer-conditioned."
"Never give the devil a ride He will always want to drive."
"Imaan is like a rollercoaster. We all have ups & down. Main thing is to keep working on it and never give up because shaytaan never gives up too."
"If you can't help your Muslim brothers and sisters who are suffering then do them this at least: Make a dua for them!"
When is Ramadan
When does Ramadan Start
July 9, 2013
When does Ramadan End
August 7, 2013
Ramadan Dates
2013 – July 9 – August 7
2014 – June 28 to July 27
2015 – June 18 to July 16
Selamat Lebaran
Selamat Hari Raya Aidilfitri
Bajram Barečula
Bajram Šerif Mubarek Olsun
Bayramınız kutlu olsun
Bayramınız mübarek olsun
May your holiday be blessed
Eid Mubarak To All!