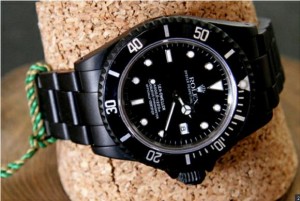 Are you wondering about the best gift to give your dad this coming father's day? A lot of children are on the hunt for the best gift this June for their favorite guy as they want to impress and thank the man who have loved them unconditionally.
In fact, some people are hunting for the best father day gift even if he is not the best as they simply believe he doesn't deserve another hanky or necktie. If you are also on the hunt for a father's day gift, then you are lucky as you are on the right page.
You see, I have spotted 25 gifts that fathers will surely love to receive, things that suits every type of dad to save you time. By the way, as long as you know what your dad likes then you can easily find the gift that is best for your dad.
25 Fathers Day Gift Ideas
Great Father s Day Gifts
1. Microphone Speaker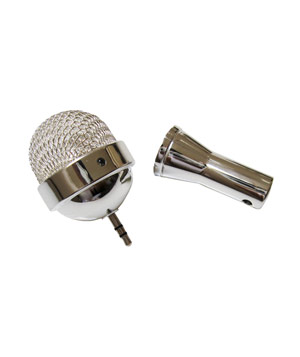 If your dad owns an iPod or iPhone, a speaker is a cool gift to give as your dad can sing his favorite songs wherever he goes. The speaker can be used for 4 hours straight and available in silver or gold.
2. Whiskey Kit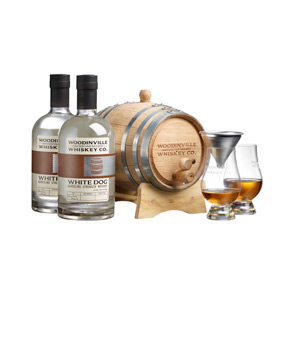 A kit that allows a dad to create his own whiskey is a great gift, and very affordable. The whiskey kit is just around $150 and worth every dollar.
3. Garmin Gadget
Giving your dad a gadget that wakes him up, measures his shots on at least 18,000 Canadian and U.S courses as well as keep tracks of how far he walks is absolutely one of the great father day gift that any golfing father can receive from his children.
Fathers Day Gift Ideas
4. The Godfather Classic Quotes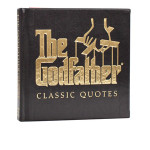 This is a gift that no one can refuse more so when you are a fan of the movie. The book served as a reference for Corleone quote and sayings. For just $11 your dad can quote his favorite line without worry as he can reference from the book.
5. Tool Pens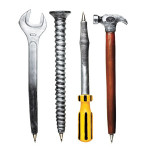 If dad is a DIY type of person then a gift that subtlety reminds of his unfinished project is an awesome idea. Tool pens are a must for a handyman type of dad, no doubt about it.
Gift ideas For Father s Day
6. Boxing Gloves Hot Mitts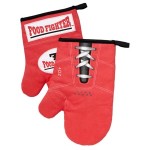 Does he love to cook? If he does, give him a hot mitts shaped like a boxing gloves to make cooking fun.
7. Hex Golf Balls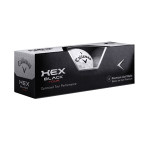 Golfer at heart will certainly appreciate a top rated tour golf balls that provide precision off a tee and high spins and soft feel on the greens. Take note, for just as low as $46 from Amazon you can buy dad a great gift this fathers day.
Father s Day Gift Ideas From kids
8. iPad Case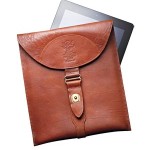 Steehide leather iPad case is a perfect gift for a dad who loves their gadget. Plus, the design of the leather case is just ideal for a dad that deserves the best.
Gifts For Fathers Day
9. Snapshot Camera Flask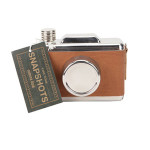 Daddy's that love to drink every now and then would find the snapshot camera flask wonderful gift as the vintage inspired look of the camera will make anyone think that his just taking snapshot.
10. Ultimate Burger Kit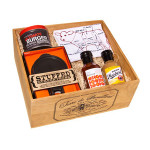 A burger kit is wonderful gift idea especially when the kit includes a spicy bloody mary ketchup, smoky beer and sweet mustard, burger press and more. This gift will help dad get ready for his next backyard grill showdown for the Fourth of July celebration.
Cheap Father s Day Gift Ideas
11. Smoke Favor Wood Chip Sampler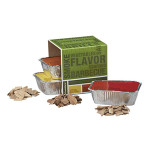 This gift idea is just right for someone who loves and lives for barbeque season. The set of wood chips can give him an option to infuse the barbeque with hickory, mesquite, or apple flavors. And since the wood chip sampler is suitale for cooking on the charcoal grill or gas, he know has a choose for next his barbeque fare. The sampler is just $13, a great gift to dad from the kids.
12. Gin Kit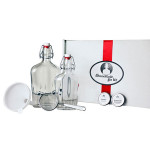 Frustrated bootlegger will enjoy a homemade gin kit more so when he also loves to make his own drink at home. The kit includes a double mesh fine strainer, glass bottles, a jar of juniper berries and funnel. The gin kit is just $40 from Homemade Gin
13. Wooden Beer Tote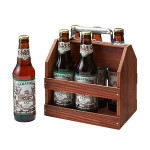 The wooden beer tote is a gift that will allow dad to carry six pack of beer without a problem. In fact, if you will also fill the tote with his favorite brews then you can make the gift the best gift he has ever received.
15. Brass Guitar Pick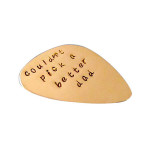 The brass guitar pick is even more perfect to give when you hand stamped it with a personal message such as "happy father's day" to make the gift even more perfect as you have personalized the pick.
The Brass Guitar Pick is available at etsy for $25.
16. Beard Tonic and Comb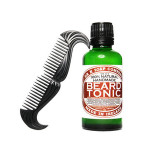 If your dad adored his beard so much then give him a gift that will allow him to take care of it easily such as the Beard Tonic and Comb that cost only $16.50 at etsy.com .
17. Compact Computer Glasses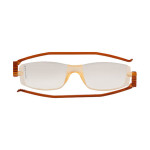 The non magnifying glasses with specs tinted to reduce eye strain, a common problem from staring too long at the computer daily. The computer glasses can certainly help your dad protect his eyes.
It is available at Momastore for only $30.
18. 3 n 1 Tablet Pen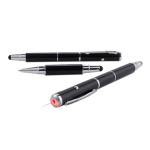 The 3 n 1 Tablet Pen is a perfect gift to dad as they no longer need to carry different type of pen on their pocket. It functions as a laser pointer, traditional ball point pen and stylus for tablets. You can buy the pen at Brookstone.com for only $35.
19. Green Authentic Vans

This Green Brushed Twill authentic Vans is an ideal gift to a dad who love to meet friends on country clubs. The classic green color can make him look even more great looking. The Green Authentic Vans is just $55 at Need Supply.
20. T3 Tactical Triage and Auto Rescue Tool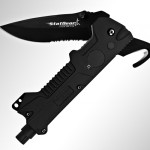 The tool is suitable for a father who wants to keep in charge of things around the house and his environment. The tool features a stainless steel serrated blade, seat belt cutting blade, LED light, belt clip, spring loaded window punch and heavy-duty nylon belt sheath. You can buy the blade from Amazon for only $39.99
Best Fathers Day Gifts
21. Baxter of California Kit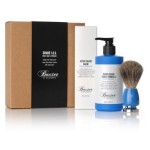 The kit is an excellent gift to dad since he can shave more comfortably even without the help of modern and high priced shaver. The Super Close Shave formula allows him to lather his face with the luxurious shave for a tight and clean shave. The aftershave included in the kit is also perfect to get the job done.
Get the kit at Amazon.
22. Razor Pit Sharpener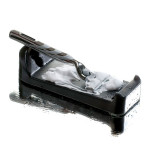 The Razor Pit Sharpener can help give you a clean, tight shave and most importantly eradicate the residue often left behind by creams. Razor Pit is made in Vietnam made of recycled thermo plastic elastomeric a stable and inactive material.
For only $25 you can make your dad look great all the time, available at Uncommon Goods .
23. Square Water Bottle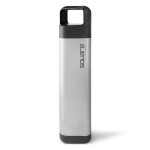 If your father is always on the road then giving him a water bottle that is easy to clean, unique and perfect for standard size cup holders is worth as a father's day gift. The Square Water bottle is made of stainless steel, plastic, and silicon materials and has a capacity of 20 oz.
You can buy the Square Water Bottle at the Uncommon Goods.
Gifts for Dad
24. Pocket Utensil Set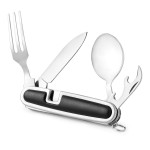 Fathers who enjoy hiking, always on the road and handy dandy will appreciate a folding pocket knife that include a spoon, fork and can/bottle opener that can be easily pop open. The durable, stainless steel, dishwasher safe utensil set can be used repeatedly.
The Pocket Utensil Set is available at Uncommon Goods for just $16.00.
25. CHILLSNER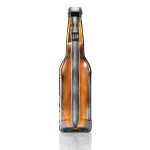 Chillsner can make the drink cool by inserting a chiller that have been frozen in the freezer for at at least 1 ½ hour into the bottle. The stainless steel Chillsner is great for drinks such as soda, beer, and juice.
You can buy Chillsner at Uncommon Goods for just $29.95.
More Resources
If you are looking for fathers day quotes and messages to compliment your gifts please visit
Fathers Day Quotes from Cathy
Fathers Day messages from easy day
Fathers Day Cards from 123greetings