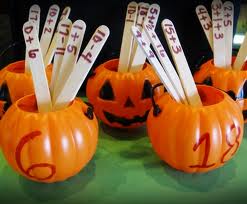 Are you wondering about what to do this Halloween to make it more fun for your kids? Every year, people celebrate the Halloween festival with pomp and excitement. Adults and kids wore the latest and traditional Halloween costumes to masquerades parties and for trick-or-treating, a fun, and scary tradition that children enjoy doing yearly. If you are wondering about what else to do on Halloween aside from hitting the streets, wearing costumes read on as this article discusses Halloween activities for kids that you can incorporate to your annual celebration.
Halloween is a secular festival and the second most celebrated non-federal holiday in the United States. Americans spends millions of dollars yearly to observe the Halloween traditions that allow kids have the best time of their life. So, what are these traditions and activities excite children and makes them look forward to next year Halloween celebration.
Halloween Activities for Children
The following are Halloween activities for kids that will help you entertain your children.
Halloween Party
Throwing a costume party for your child can be fun as nothing beats a traditional Halloween party. Costume party is a great activity for kids as they can wear costumes representing supernatural creatures such as devils, skeletons, witches, ghosts and monsters.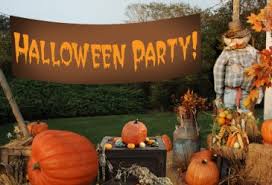 But of course, horror theme are not the only theme you can also choose a theme from a movie, television shows and cartoons for your kids costume party.
Watch Horror Films
A lot of people enjoy going to the theater on Halloween day to watch the latest Halloween horror films with friends. Young and old enjoy watching movies in the theater because of the place dark ambience that makes horror movies even more exciting and spookier.
However, if there are no horror films this year, you can opt to stay at home for a movie marathon with the family. And of course, the movie theme should revolve around witches, spirits and ghosts, to maintain the mood of the Halloween festival.
There are a lot of good horror movies that can make you scream, but for children the best films are horror-comedy or cartoons even if it's Halloween so they won't have nightmares when they sleep.
Trick-or-Treat
Trick or treat is a Halloween tradition that dates thousands of years ago. It is a popular game for children because they can demand candy from adults. Children on Halloween visit every house in the neighborhood to ask the infamous question "trick or treat" and demand candy. Take note, the kids threatens the house owner in a fun way and not seriously since it is part of the game. House owners give candies or a bag of treat to the visiting children.
Trick-or-treat is a game that you can let your children play around the neighborhood, but make sure you accompany them. It is important for small children to have adult supervision while on a street and trick-or-treating to avoid horrifying accidents or tragedies.
Play Pranks on Family and Friends
Playing harmless pranks on family and friends can be fun, another way to amp the mood on Halloween. However, one should only consider harmless pranks as the idea is to make the day fun and not to hurt or humiliate anyone. Scaring friends wearing scary Halloween makeup and costumes can be fun, no doubt about it. But as said over and over again, make the pranks playful to make it a family Halloween tradition that your children will enjoy until they are old enough to decide what to do on Halloween.
Have A Halloween Picnic
Go on a picnic with friends or relatives to celebrate the Halloween festival. The picnic can be a yearly tradition, or a time of get together with relatives and close friends. The children can have a pleasant time playing with cousins or make new friends. When preparing for the picnic, prepare cookies, truffles, pastries, candies and other foods that have a Halloween theme.
There are many Halloween recipes such as meringue ghosts, blood soup (soup made of tomato) and spaghetti with eyeballs (meatballs), and many more. Set up the table with cool halloween dining decorations such as pumpkins, and other stuff.
For inspiration, check out my post Halloween decorations for doors, windows and dining table.
Kids Halloween Party Games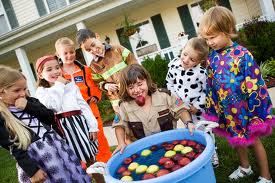 If you are throwing a Halloween party, make sure you have lined up exciting Halloween party games for kids to keep them entertained. Games like puicini, pin-it, apple bobbing, hanging up treacle, and other fun Halloween activities for the party. By the way, the games or activities must be easy to do and of course fun.
You can give a bag of treat to the winners to encourage the kids to play and boost their spirit.
Halloween Crafts
Halloween crafts are also wonderful activity for kids. Arts and crafts are safe and great for smaller children, entertaining and fun. It is also inspiring to see kids showcase their creativity through their arts and crafts, so including crafts for kids Halloween activities is a great idea.