Are you getting married or celebrating your birthday this October? Halloween theme is great for a couple who wish to add a bit of fun and spice to their wedding celebration. A Halloween inspired wedding can make ceremony less boring, as well as double the fun of birthday celebrations. That's why, I have collected some of the spine-chilling Halloween cakes perfect for wedding, birthdays and Halloween party.
Incorporating Halloween characters and supernatural creatures to your cake can give it a spooky look that will your guests a wedding or birthday celebration that they will never forget. Besides, who can forget a cake with ghouls, ghosts, and goblins on it? So, if you are looking for halloween cakes and cupcake ideas to make your celebration spooktacular then this is your lucky day as you can get decorating ideas from this post.
Halloween Cupcakes
Halloween is all about ghosts, goblins and something sweets so do not be afraid to go crazy with your cake. For inspiration, the following halloween cupcake ideas can help you cast a spell on your party with cupcakes that both adult and kids will want to take a bite into right away.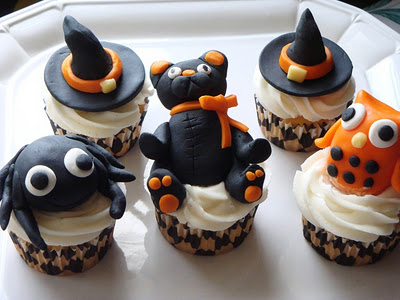 Halloween Cupcake Ideas
These frightfully looking Halloween cupcakes are just perfect for any event, so be prepared to get inspired.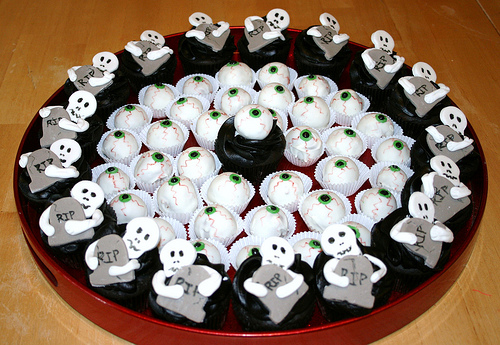 Cute  cupcakes and cake pops…
Image Source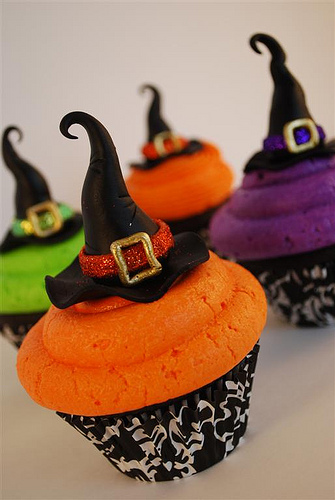 Love the idea!
Image Source
Scary Halloween Cupcakes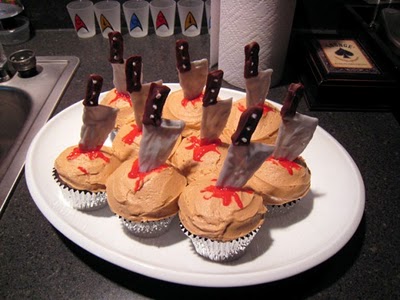 I love the knife idea, perfect for halloween.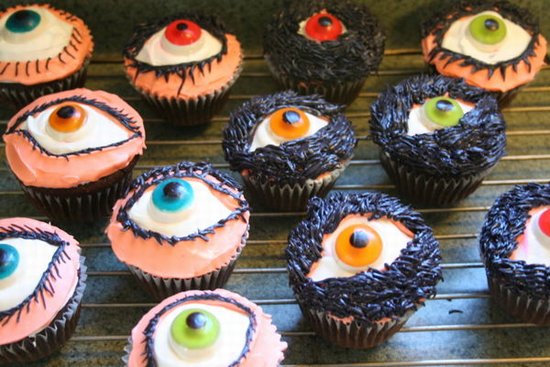 Eye cupcakes rock!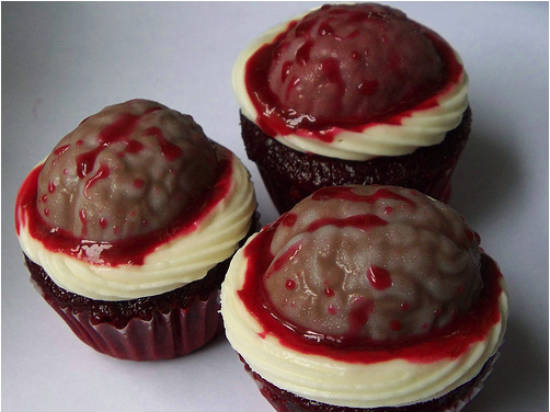 Brain, brain.. I want more brain… he he he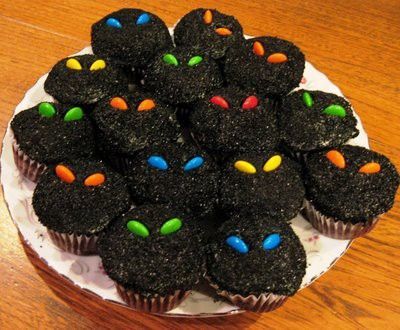 Spooky cupcakes!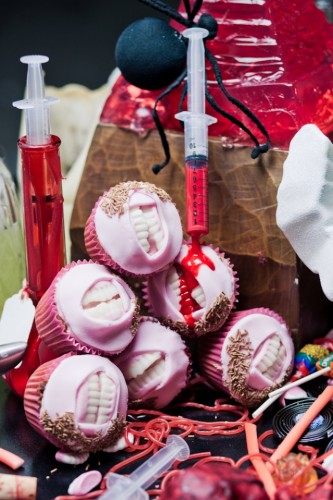 I love this halloween cupcake idea, love the teeth…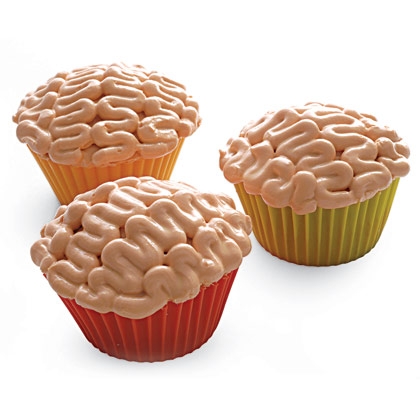 Another brain cupcake idea to try this halloween..
Halloween Cake, Halloween Cakes
Halloween is the best time to put your creative and spooky side to work. Feel free to let your imagination go wild to create the perfect Halloween cake that will surprise and delight your guests. If you are running out of ideas, perhaps the Halloween cakes that I have collected from several sites can help you. You read it right, from sweet ghosts to sugary witches to worm covered cakes, the cakes I have found are just perfect for this spooky season. So, check out these Halloween cakes to get inspiration.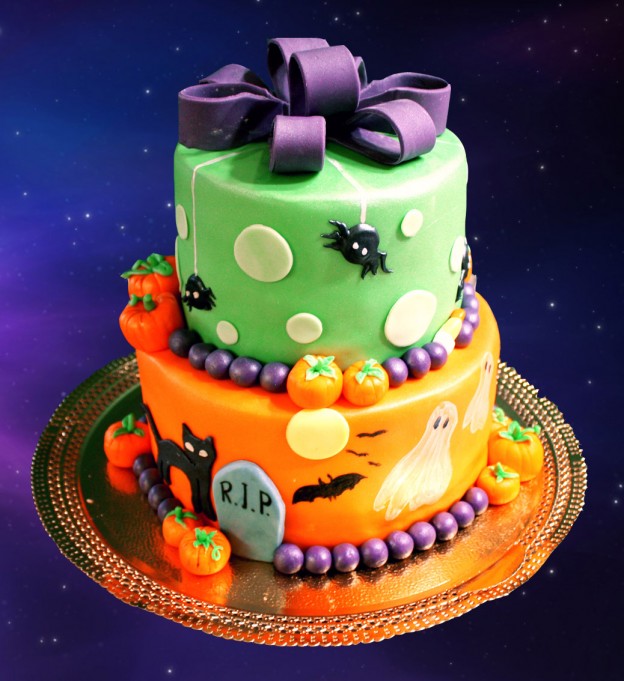 Cute and colorful…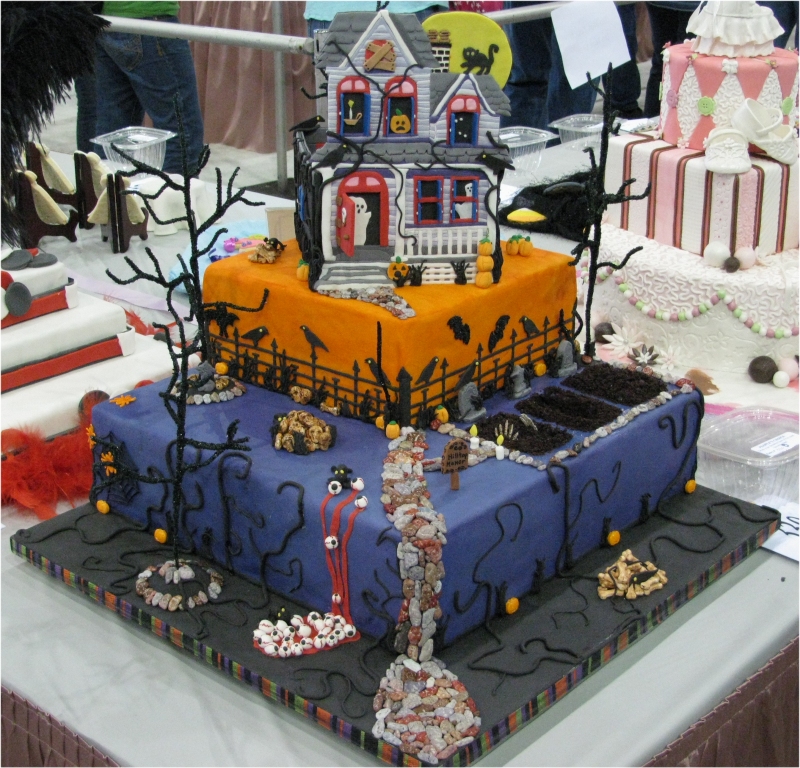 Graveyard cake idea, hmmm…
Image Source
Halloween Cakes for Kids
Discover creative and amazing ideas for Halloween cakes that will be the perfect accompaniment to your child birthday celebration.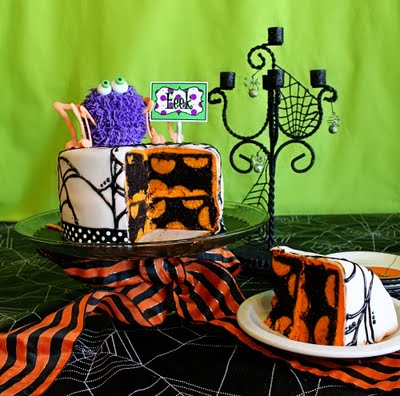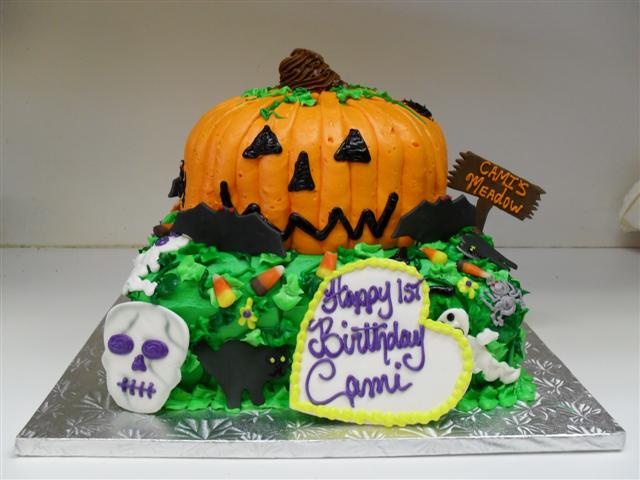 Pumpkin, a halloween symbol.. so great cake idea.
Halloween Wedding Cakes
Get Halloween wedding cake ideas to make your wedding celebration scream Halloween. These haunting cake ideas can surely make your wedding festivities spooktacular.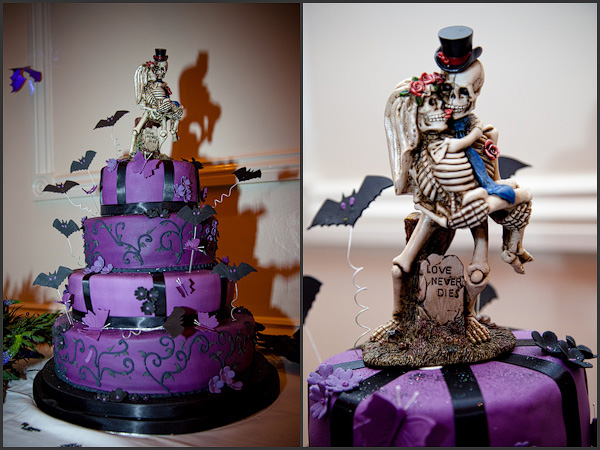 Image Source
This halloween inspired wedding cake definitely scream halloween… Till death do us part, love the cake decoration.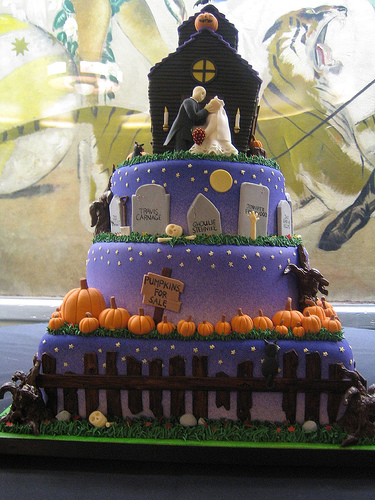 This halloween wedding cake has all the halloween ingredients, graveyard, pumpkin, tomb and ghosts bride and groom… It is really a cool cake, on my book. What do you think?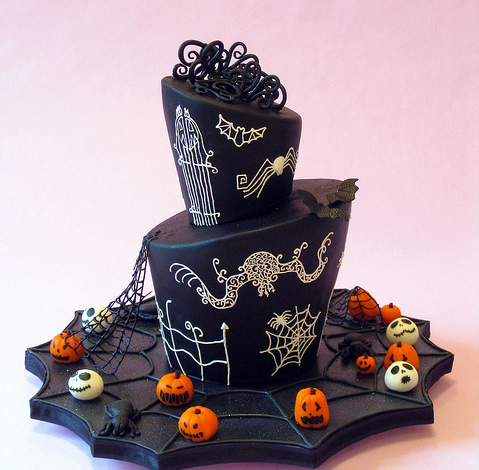 Elegant wedding cake, and very easy to do…
Image Source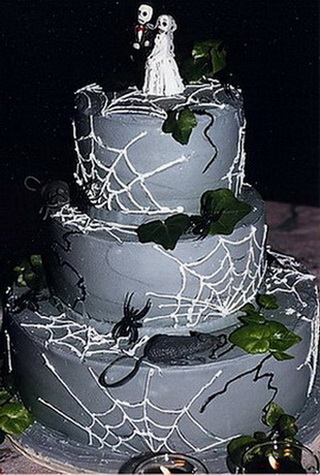 This is one creepy cake… love the rat and spider!
Image Source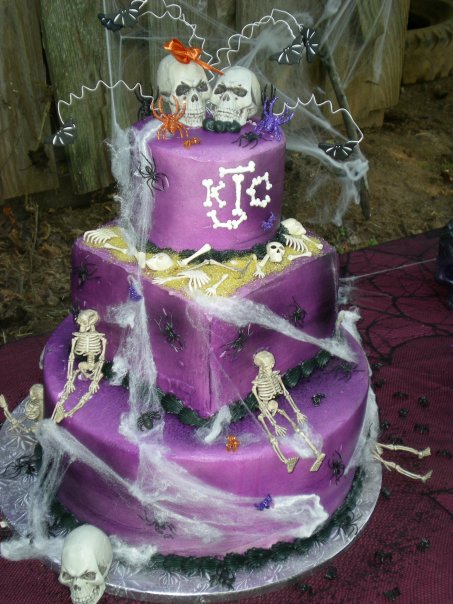 Skeleton and spiderweb complete the halloween look.. Great halloween wedding cake idea, right?
Image Source Cakechooser
Halloween Pumpkin Cake
Halloween pumpkin cake can spice up your Halloween festival. Pumpkin cake also gives you a chance to eat your favorite Jack O' Lantern, a symbol of Halloween.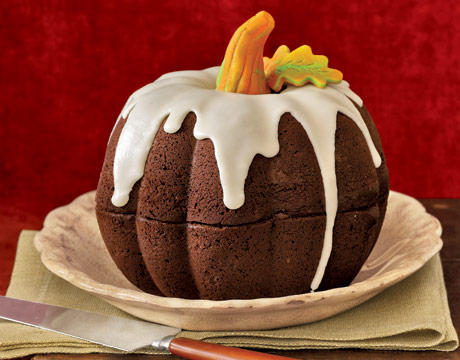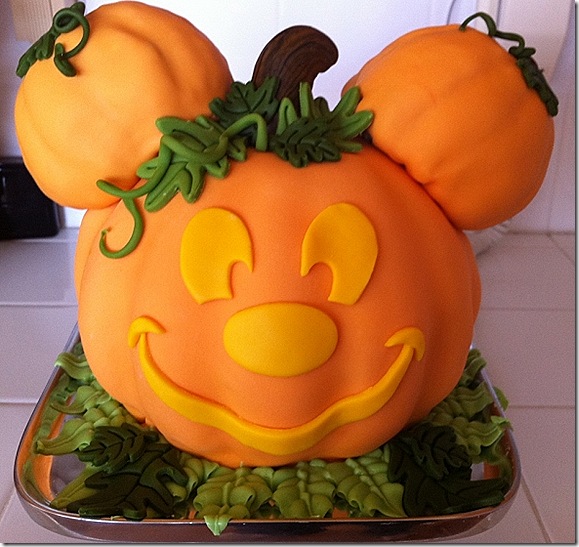 I love Mickey Mouse, so this pumpkin cake perfect for me…love it!
Image Source

Halloween Cake Pops
Cake pops are perfect for kids birthday party and Halloween celebration. Cake pops are very popular, probably why they are popping up in bakeries and coffee shop like Starbucks. If you are looking for ghoulish but sweet treats for family and friends, know that Halloween cake pops are perfect not just because they are fun and easy to make but also delish.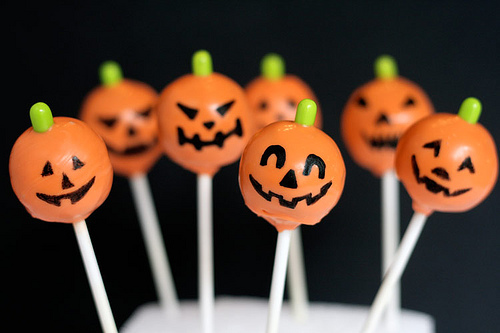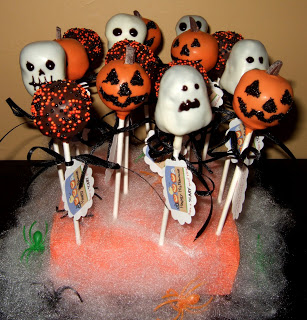 Assorted cake pops for birthday party…
Image Source
Halloween Cake Decorations
Are you a fan of horror movies? Corpse Bride or zombie cake toppers are the perfect decoration for a Halloween theme. Check out some cool cake decorations that can help you decorate your next Halloween cake.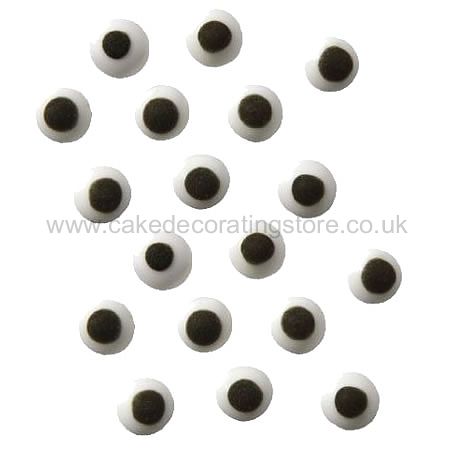 Image Source Cake Decorating Store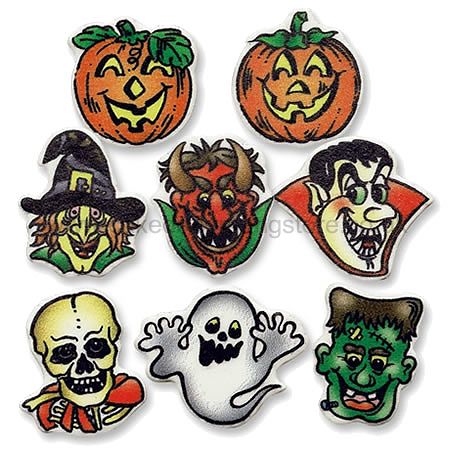 Image Source Cake Decorating Store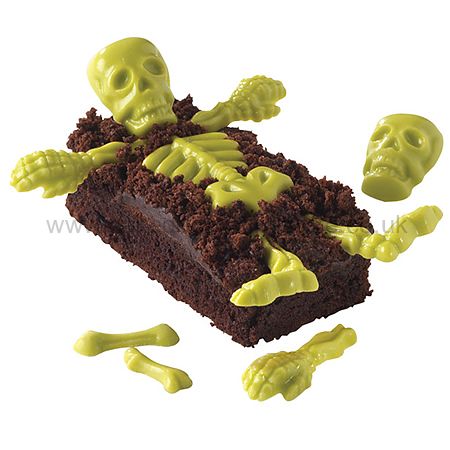 Image Source Cake Decorating Store