Are you wondering about what gift to give your mom this coming Mothers day? May 13th is a special day for all mothers worldwide. Many children all over the world would thank their mothers for their existence, love, and patience.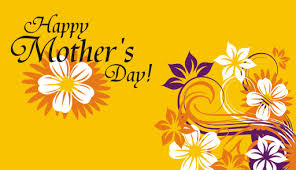 If you love your mother, the woman that have carried you for 9 months in her womb, feed and bathe you when you are a baby, cook and worry about you when you are out playing with friends then why not make this coming Mothers day extra special. Take note, you do not have to spend a lot or anything at all on May 13th if you can't afford it because there are ways to honor our mothers on their special day.
In fact, this article talks about how you can make mother's day memorable and just another perfect day. Remember, your mother is the only one who will love you unconditionally, who will stand by your side no matter what and most importantly fight for you and even argue with you just to get you back on the right track.
By the way, before I talked about my gift ideas, let us first talk about how to find the best Mother s day gift to show your appreciation and love.
The following are ways to help you determine the best gift for your mom.
Mother s Day Gift Ideas
#1 Evaluate your mom's interest and needs, before going on a shopping spree. You see, if you do not know what your mom likes, you will certainly have a hard time finding the best gift to give her. So, evaluate her likes and dislike then use the info to buy a gift.
#2 The best way to find out what your mom likes to do or receive on mother's day is to ask her. I know my suggestion seems crazy since you want to surprise your mom, but you can ask her without being too obvious. You can ask her where she wants to go next week as you want to spend some time with her or if she needs or wants something but could not afford to buy. I'm sure, your mom have needs or wants that she is not telling everyone. So, save her the trouble of saving and just buy whatever it is she wants or needs to buy.
Take note, Mothers day is still a few weeks away, so you have plenty of time to find out what she wants or needs without giving her a hint as to why you are asking.
#3 Another way to figure out the best gift to your mom is by checking her closets to know her favorite brand, size, and color. If you are not sure about your mom taste in clothing, perfume and other interest, know that you can tell a lot about a person through their closet. So, checking your mom closets is certainly a good move as you can get an idea on what to buy her from looking into her clothes and stuff, more so when you want to buy your mom a new set of wardrobe.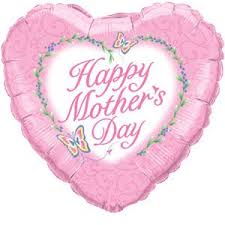 #4 It is not necessary that you spend a lot for Mothers day, when you are unemployed or have no money because it's the thought that counts. Come to think of it! If you can't afford to buy her even a mug,  then that is just fine. After all, there are many ways to show your love and appreciation. In fact, buying a gift is just one of ways, and not the only way to celebrate mother's day…
#5 Now that you have figured out your mom's interest, or needs, it is time to hunt for the coolest mother's day gift if you have a budget.
Mother Day Gift Ideas
The tips below are just some of the mother's day gift ideas to help you:
Cheap Mothers Day Gifts
Card – Giving your mom hallmark card may seem ordinary but with a short message or cool quotes, you can make the card expensive and the best gift for mother's day.
You can also send mothers day greetings from popular websites such as 123greetings.com  and dgreetings.com. There are also some sites are there with a collection of mothers day messages from where you can cut and copy messages to your cards
Cakes and Pastries – If your mom has sweet tooth, why not buy her favorite cake or pastries to celebrate mother's day. You and your mom can eat the cake while drinking her favorite tea.
Cookbook – Whether mom is a master cook or novice in the kitchen, she will want a copy of the latest cookbook for recipes and ideas for seasoning and sauces.
Related Resources
Mothers Day Messages From Easyday
Personalized Mothers Day Gifts
Monogrammed Bathrobe – Buying your mom a bathrobe and having it personalized with her initials or name will only cost you about $50-$80. This gift is great when you want something she can use for a long time and all the time.
Mug – Giving your mom an espresso set or a large mug for her caffeine fix is a great idea especially when you have the mug personalized with a short message like #1 Mom or Best Mom and her initials or name.
Great Mothers Day Gifts
Spa Packages – Booking your mom to an all expense paid spa session is a wonderful idea, more than ever if you will do the dishes, laundry and even clean the house while she is away.
Beauty Treatment – Pay for your mom mani/pedi and facial with a popular saloon. There is no doubt that your mom will greatly appreciate your effort for arranging the beauty treatment.
Cook For Her – Your mom have cook your favorite food since you were a child and I bet even when you are old enough to cook yourself. So, this mother's day why not return the favor and cook for her or get a food delivery if you can't really cook.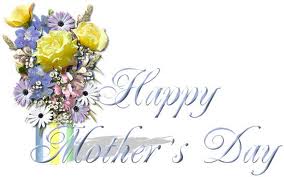 Whatever you decide to give your mom this Mothers day. Keep in mind that she loves you very much and would no doubt appreciate anything you will give her, as long as you remember her. So, plan in advanced, it is a yearly event. You have an entire year or a few weeks, (since it's April already) to make the day special.