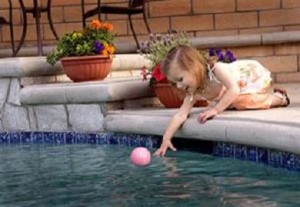 Do you have kids that love to swim in the pool? Swimming pools are widely used for sports, recreation, exercise, and even therapy, they also have potential to injure and drown people. So, knowing a few pool safety tips for kids is essential especially if you are a parent.
Many children under the age of 6 have drown or almost drown in home and local swimming pools. In fact, even adults can drown or face severe or life-threatening injuries from swimming pools accidents resulting in permanent disabilities, simply because swimming pools intrinsic dangers are no joke.
You see, faulty swimming apparatus, equipments can cause injury. Suction and drains that circulate chemicals and waters can suck people, leaving them with devastating injuries. Take note, powerful suction and missing parts, or covers can suck clothing, hair and even limbs, which can disembowel swimmers (remember the movie final destination) caught in these so called pool traps. Hence, it is important for parents to take precaution and be wary of the pool natural dangers since unskilled swimmers are not the only ones in danger but everyone, both adult and child.
By the way, pools are an excellent place to enjoy the pleasures of being young as goofin.If you want to protect your child, the following are pool safety tips for kids.g off and splashing in the swimming pool is fun. There is no reason to forbid your children from swimming, more so when there are ways to protect them. That's right, you can do something to make sure your children can have a grand time in the swimming pool, and this article discusses 10 pool safety tips that you can use for pool proofing.
Pool Safety For Kids
1. Lifeguard Duties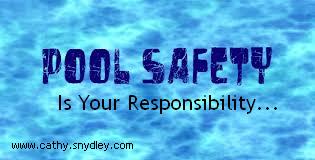 Whether your child is swimming at home or the local pool make sure someone assigned to be on lifeguard duty. It is crucial that someone is watching the kids, either you or your partner. Never let t
he kid swim if there is not one adult nearby assigned to watch the kids as accidents do happen when you least expect it.
2. Don't Get Distracted
Did you know that most cases of drowning, involving a child was under adult supervision. Yes, you read it right. Children drown even if both parents are nearby because even if they are present, their mind is not on the job but on their cellphones, magazines, and other things. So, when watching the kids, stay close, don't look away or leave even for a minute as the most dangerous distraction during kids swim time according to experts is when dad or mom leaves the area to use the bathroom, answer the phone or fetch something.
If you need to leave the pool area, either bring the children with you or asks them to get of water for awhile while you run to do your errand just to be safe.
3.  Swimming Classes for kids
If your children love to swim, why not enroll them in a swimming class so they can learn not just how to swim properly but also about basic survival skills like getting to the end or side of the pool and treading. Expert says, children with basic survival skills are less likely to die from drowning even if they are in a dangerous situation since they can swim and have a better idea of what to do in case of water emergencies.
4. Pool Safety for toddlers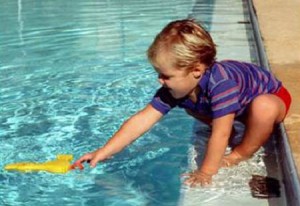 When kids finished swimming, don't forget to pack their toys away as colorful, floating toys can cause your child to fall into the water when they reach far out for the toys. Don't let the toys temp your kids to do stupid things. Keep in mind that children will "always" do foolish things out of curiosity, especially toddlers as they have no sense of danger yet, moreover they do not understand that it is dangerous to lean over the pools even to get a toy or something as they may slip.
It's a fact that fence around pools erected to protect people, especially little children. If you are in a hotel, motel or other lodging area with fenced pool, check if the gates are locked and the fences high enough for your child to climb, if not high enough then tell your children to stay away from the pool area. It is necessary to check if an area is childproof if you have kids to prevent accidents. Also, gates and fencing are great protection for your child, no doubt about it. However, children can still climb over fences and gates locks can fail, leaving it open for toddlers to pass thru unnoticed, which is why putting too much trust on these protections is plain stupid as danger lurk every corner for small children.
6. Flotation Device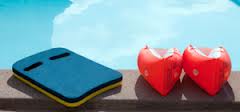 Putting too much faith on flotation devices such as armbands, rings and vests are crazy since a child on a floating device can shift or slip when it does not properly support them. Additionally, pop up devices can blow up easily or run out of air, which is why it is not advisable to depend on these devices completely because they are only good with you around or the child is a swimmer. Non- swimming child can still get into an accident even if they have a ring or wearing a vest, so please never leave your children or child alone in the pool just because they wear floaties.
7.  Pool Safety Sign
If swimming in public pools, don't ignore the pool signs because these signs are put up for a reason. So, if the sign says, "Never leave children unattended," please follow them and never rely on other adults or kids in the area and even the lifeguard.
8. Pool Safety Nets
Safeguarding your home swimming pool is vital to your children safety, so make sure you equipped the area with modern and reliable protection like a pool nets and permanent fencing that encloses the pool area to prevent your child from wandering into the pool any time of the day.
9. Pool Safety Rules for Kids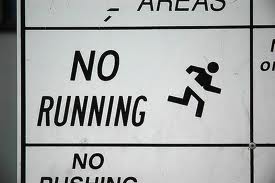 Enforce safety pool rules to your children. Be very strict with your rules, so your child will obey you and most importantly let your kids know the consequences of disobeying the rules. You see, having rules for pools is for your own peace of mind and child protection as even strong swimmers can get into an accident if they fall from running around a wet area or from diving. Shoving, pushing and other horsing is just not good when near or around the pool because of the slippery floor surfaces. If your child fall into the pool with any kind of injury, there is no doubt, your child will not be able to swim properly and into safety.
10. Learn CPR – If you have a home swimming pool, it is necessary to learn how to give CPR in case your child or someone accidentally drowns.
Pool Safety Tips
The above pool safety tips are just to give you heads up of what you can do to protect your kids the rest is up to you. There are many ways to protect our children from the natural dangers of swimming pools, but the best one is always to have someone watch the kids even if the pool has been proofed.