A new year is already upon us, another year to fill with gladness and happiness. The new year is a much-celebrated event all over the world for it brings new opportunity to forget the past mistake and start anew. But, sometimes it's better to have some help instead of leaving everything up to fate. Do you believe in fate or making your own luck? Whether you believe in fate or making luck, you will find this article helpful for you can increase your chance of getting good fortune this new year even without knowing it.
You see, there are arrays of foods that are believed to bring good luck and improve your odds in the new year. The foods vary from culture to culture, but you will find that most have striking similarities. The six basic auspicious foods are greens, pork, fish, legumes, grapes, and cakes. These foods are must have in your new year dinner for the year to be a great one.
New Year Auspicious Foods
You can serve these foods on their own or incorporate into any dishes like what I have done with my cheesecake.
Grapes
It is believed that when you eat twelve grapes as the clock chimes struck twelve times for midnight, you will be prosperous throughout the year. The twelve grapes symbolize the twelve months of the year. So, better eat twelve grapes to ensure a successful new year.
By the way, I made grapes cheesecake from scratch and it was good. You can also try my recipe or whatever grape recipes. There are tons of recipes on the internet that you will never run out of choices, below are just some of the recipes I found that are easy to prepare yet very delish.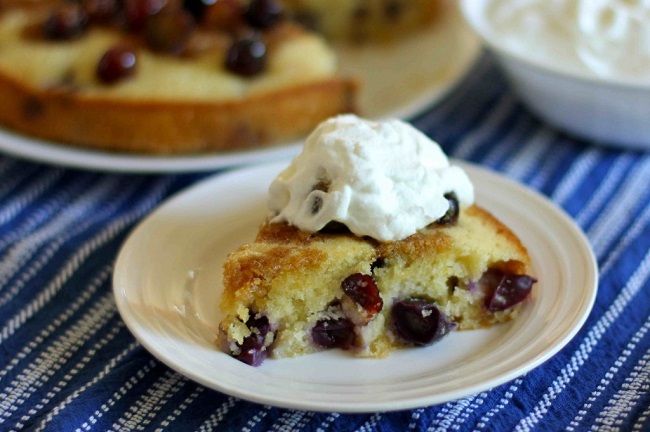 Olive Oil Grape Cake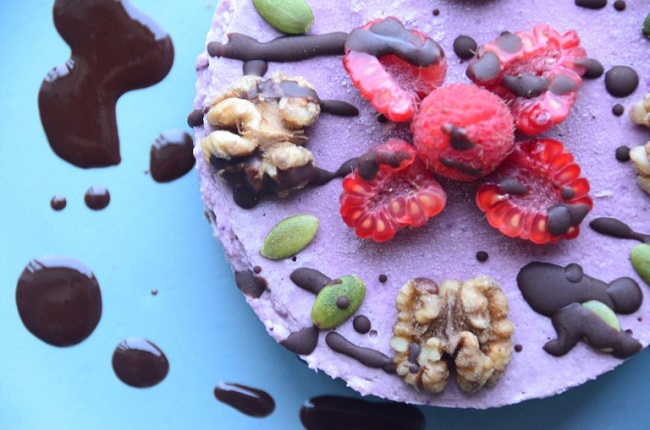 Rashberry and Red Grape Cheesecake with Chocolate Sauce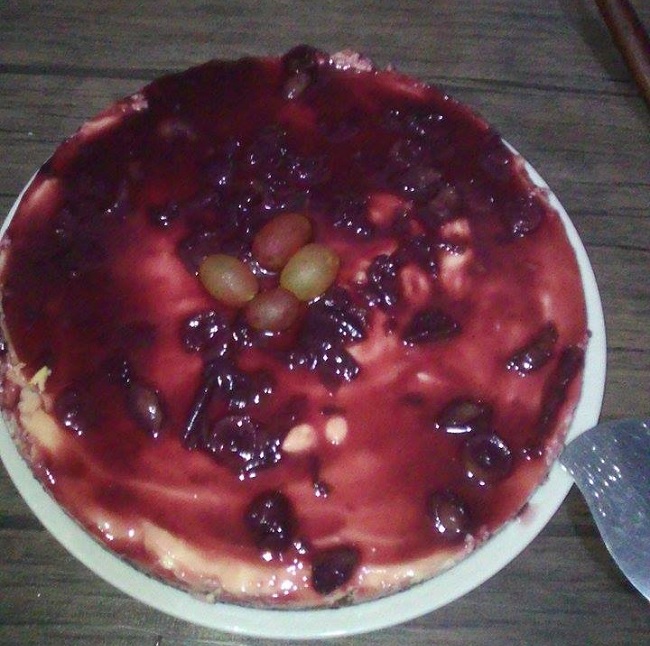 No Eggs Grape Cheesecake
Ring-Shaped Goodies
Breakfast is an important meal if the day especially in the new year so you should have ring-shaped foods on the table. Doughnuts or bagels are a good examples of ring-shaped goodies that you can serve for breakfast. Ring-shaped food symbolizes the year coming full circle.
Pork
Pig is considered by many people as the luckiest food to eat on New Year 's Day. This is because pigs are rotund which symbolizes prosperity. The pig's noses are also root forward which supposed to signify progress. It doesn't matter how the pigs are served, you can eat the meat of this animal in any which way, including sausage, ham, bacon, ham hocks, roasted sucking pig, etc.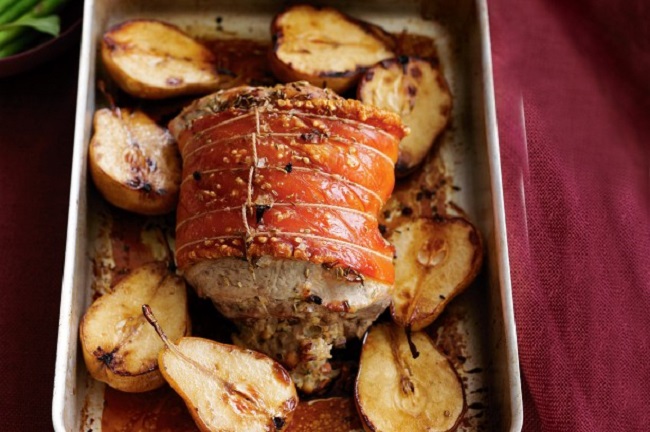 Roast Pork with Macadamia Stuffing with Roasted Pears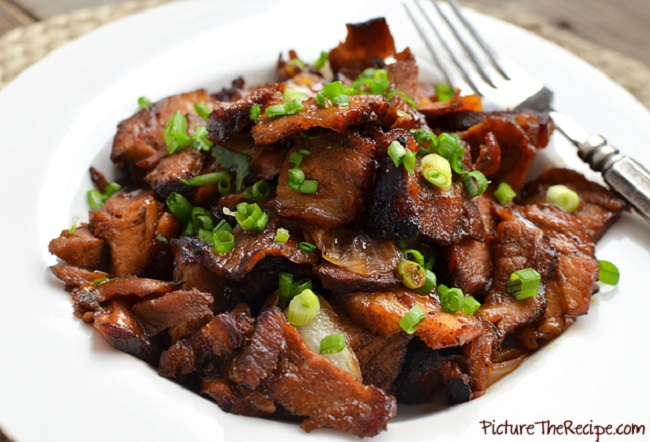 Sweet Caramelized Pork
Pomegranate
In Greece, a pomegranate is smashed on the floor when the New Year turns. The fruit is smashed on the front of a door to break it open and reveal the seeds, which stand for good fortune and prosperity. A pomegranate that has lots of seeds, bring more luck to the person who throws it.
Legumes
Legumes including peas, lentils and beans all symbolize money. The small size resembles coins and when cooked and consumed bring financial rewards. In Italy, it is a tradition to eat sausages and lentils, after mignight. The meal of pork and legumes bring luck and financial blessings. Other countries that also observed the custom of eating lentils are Brazil, German, and Japan. In the United states, particularly in the southern part of the country, it is a tradition to eat John Hoppin, a dish with cowpeas or black-eyed peas for it brings luck. Anyway, there is a long and juicy story to this dish, which I will discuss on some other time.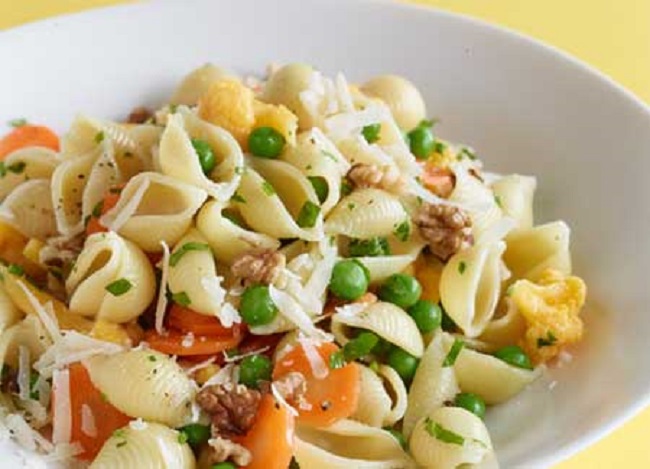 Legumes Recipe
Fish
Next on the list of auspicious foods for the new year is a fish. The fish is a logical choice for a celebration like a new year for it has been a popular feast food since time immemorial. Cod is the most popular fish, it even compares to turkey. This fish is often eaten boiled by the Danish. In Germany, the most popular fish is herring, usually preserved and consumed at New Year 's Eve or midnight. In Japan, herring is believed to bring fertility, other seafood's that you need to eat are shrimp for long life, dried sardines for a bountiful harvest.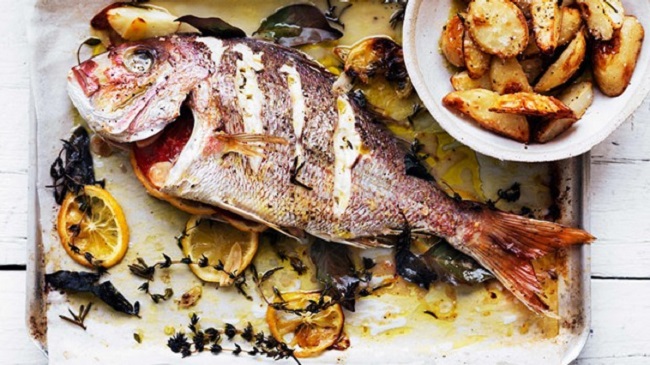 Whole Snapper Roasted with Herbs and Potatoes
On New Year's day, the fish you must serve should be whole fish and best eaten during lunch time. Roasted fish or inihaw na isda in my country is usually served on holiday.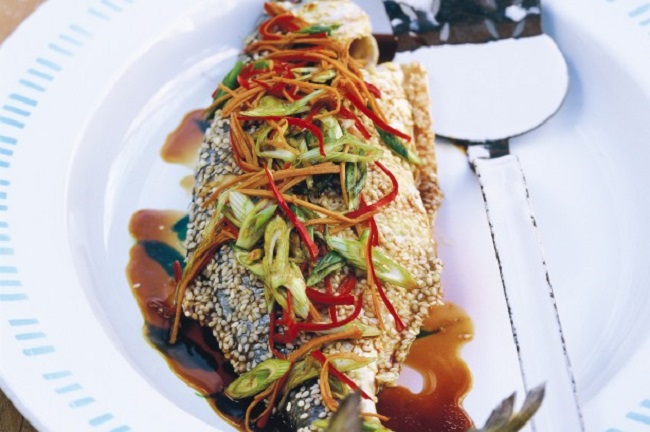 Asian Oven Baked Fish
Soba Noodles
Noodles symbolize long life, but you must not break or chew them when eating to get lucky. In other words, you just need to slurp to get lucky this coming new year.
Green Foods
Green foods resemble money so including greens to your budget is not a bad idea, more so when green veggies like cabbage and kale bring more flavor to your salad mix.
Cake
In Greece, the Greeks had a tradition and it involves a cake. It is believed that when you get a cake with money inside, you will get lucky. So, bake a cake then put a coin inside and just make sure you don't swallow it.