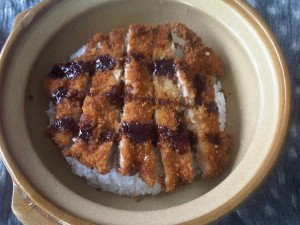 Tonkatsu is a western style Japanese food. It is made of pork meat, breaded with egg, flour and bread crumbs then deep fried. Tonkatsu is a delicious comfort food, one of my favorite. Making tonkatsu is very easy so any time you are craving for Japanese-Western style food, you can make one at home. What I love the most about Tonkatsu is the fact that most of the ingredients are easily found at supermarkets. If you are looking for a simple pork tonkatsu recipe, you have come to the right page.
My pork tonkatsu recipe is similar to many of the tonkatsu recipe online and takes only 30 minutes to make. Tonkatsu is an easy to prepare dish, so perfect for busy mom and dad. Anyway, I used the Japanese style bread crumbs to get the crunch that I want for my tonkatsu and since, my local supermarkets carry it. For the tonkatsu sauce, you will need original Worcestershire sauce. It is available in major supermarkets and Japanese stores.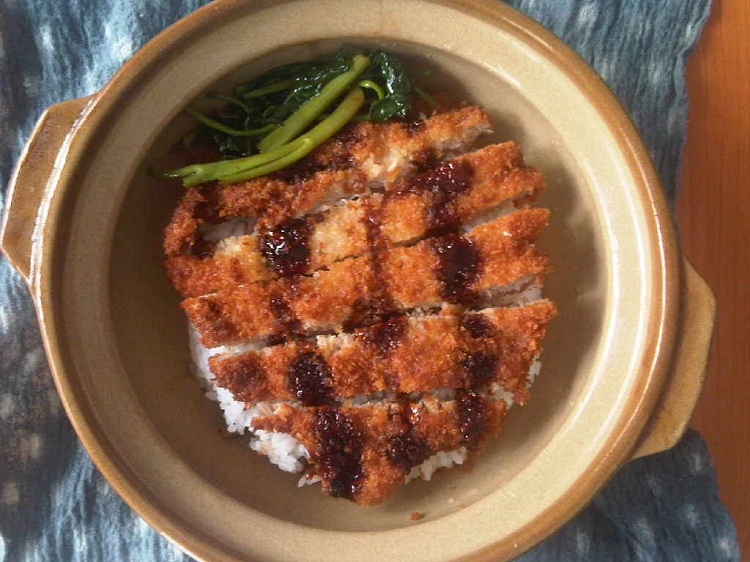 Pork Tonkatsu Recipe
Below the ingredients you will need to make pork tonkatsu.
Ingredients:
Pork meat (thinly sliced)
Bread crumbs
Egg
Salt
Pepper
Flour
Oil
Direction:
Sliced the pork meat thinly and get rid of the fat so the meat will not curl once fried.
Pound the meat using a mallet or the back of the knife.
Dust the meat with salt and pepper.
In a plate or bowl with flour, dredge the meat then remove excess flour. Next, dip into the egg.
Lastly, dredge the meat in bread crumbs. Remove excess bread crumbs then press gently.
In a medium sized frying pan, heat oil. To know if the oil is hot enough, drop a piece of bread crumbs then it comes right up, the temperature is just right for frying.
Deep fry the meat, approximately 1 minute per side. The thinner the meat the quicker it will cook.
Remove the tonkatsu and set aside. Use a paper towel to remove excess oil or place on top of a wire rack.
Wait for the meat to cool a bit before slicing then serve with the sauce on top and vegetables on the side.
Serve immediately
Tonkatsu Sauce Recipe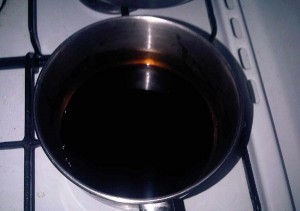 Ingredients:
Worcestershire Sauce
Ketchup
Sugar
Direction:
In a small saucepan, combine 1 part Worcestershire  sauce and 2 parts ketchup. Stir then add sugar.
Turn on the heat, simmer the sauce for about 1 minute then remove from heat. Don't boil.
Sauce is ready to serve.
Tonkatsu is always accompanied by vegetable side dish, usually shredded cabbage. But my kids don't like shredded vegetables so I complemented the tonkatsu with another side dish. What else but stir fried Kangkong with oyster sauce.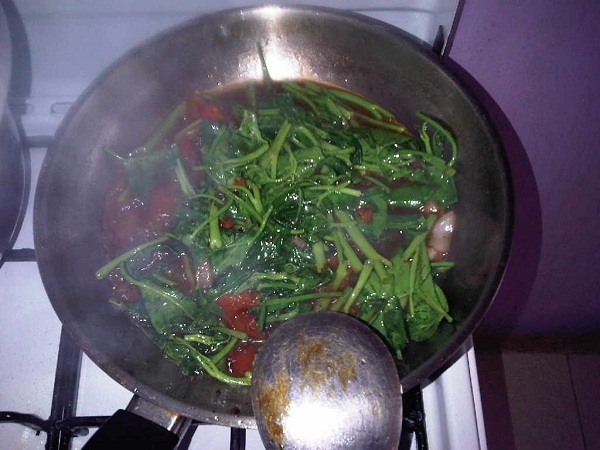 Kangkong is called river spinach, swamp cabbage or watercress. Anyway, stir-fried kangkong with oyster sauce compliment the tonkatsu in my kid's opinion. This dish is very easy to make, just sauté tomato and onion in oil, throw in the kangkong then gradually add the oyster sauce, and viola. You got yourself, stir fried kangkong.