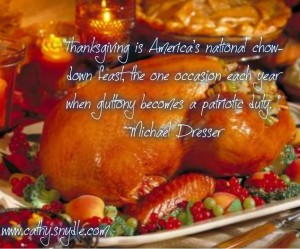 Thanksgiving Day is a special holiday, a day of thanking the G_D for the bountiful harvest and blessings of the previous year. The Thanksgiving Day is an official holiday in the United States and Canada. This holiday is the most popular and the busiest time of the year as Thanksgiving Day coincides with the football game finals.
Thanksgiving Quote, Thanksgiving Day Quotes
Many people from all walks of life, try to celebrate the holiday with elaborate feast, parade and fun activities. Families prepare gastronomic dishes such a roasted or baked turkey, pumpkin pie, cranberry pie, gravy and other goodies for both kids and adult. You can have an even more wonderful thanksgiving dinner with your family and friends by sharing funny thanksgiving quotes, famous thanksgiving quotes, and quotations that talk about the core of thanksgiving celebration.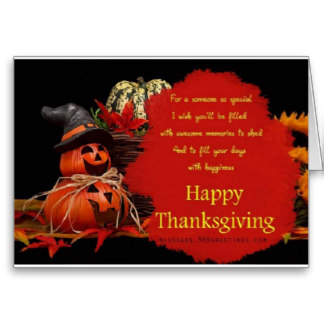 Buy the above card at :zazzle.com
Funny Thanksgiving Quotes
Make the holiday season even more happier and unforgettable with funny thanksgiving quotes that you share to all people you know because everyone deserves to be happy.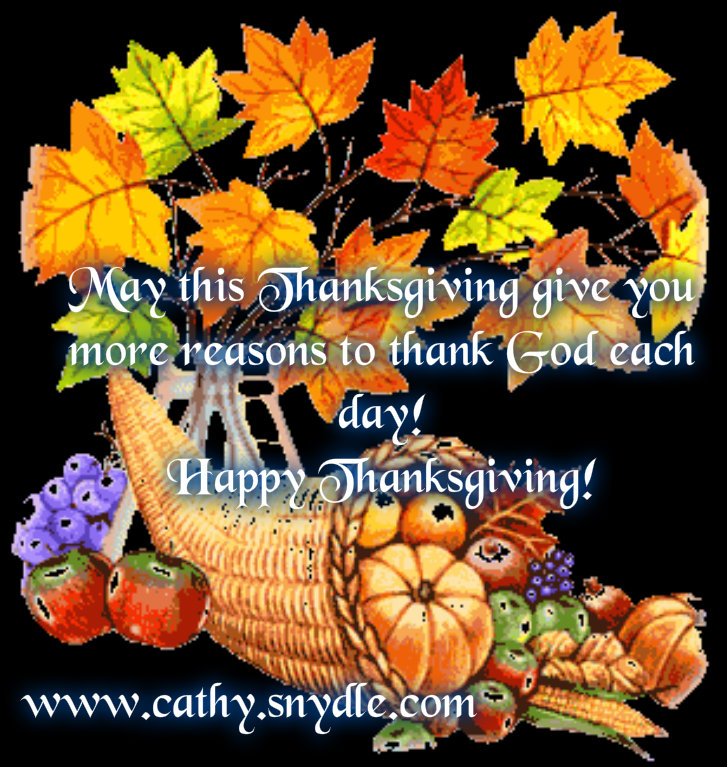 "My mother is such a lousy cook that Thanksgiving at her house is a time of sorrow." – Rita Rudner
"You can tell you ate too much for Thanksgiving when you have to let your bathrobe out." – Jay Leno
"I love Thanksgiving turkey… it's the only time in Los Angeles that you see natural breasts." – Arnold Schwarzenegger
"Thanksgiving dinners take eighteen hours to prepare. They are consumed in twelve minutes. Half-times take twelve minutes. This is not coincidence." – Erma Bombeck
"An optimist is a person who starts a new diet on Thanksgiving Day." – Irv Kupcinet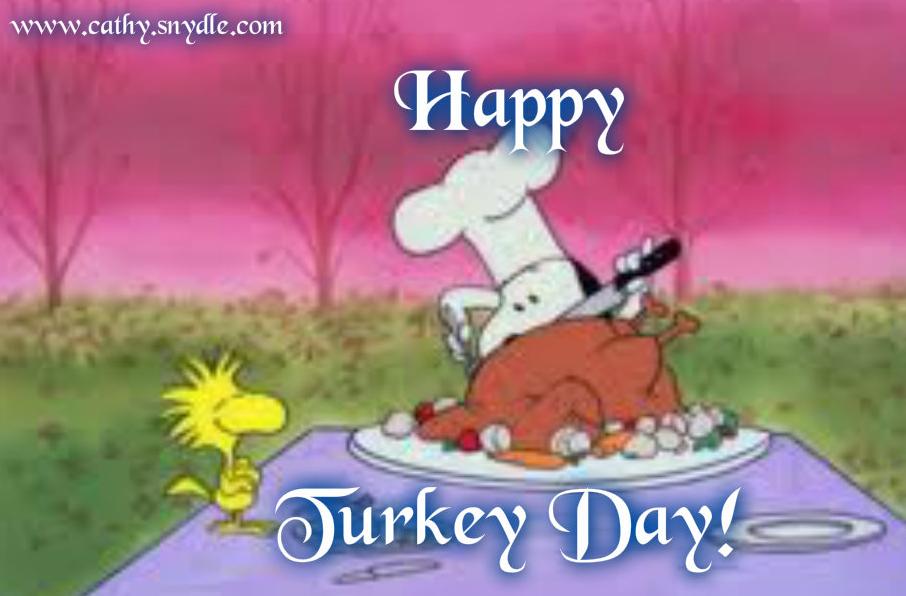 "Thanksgiving was never meant to be shut up in a single day." -Robert Caspar Lintner
"On Thanksgiving Day, all over America, families sit down to dinner at the same moment – halftime. –  Unknown
"Thanksgiving is America's national chow-down feast, the one occasion each year when gluttony becomes a patriotic duty." – Michael Dresser
"I have strong doubts that the first Thanksgiving even remotely resembled the "history" I was told in second grade. But considering that (when it comes to holidays) mainstream America's traditions tend to be over-eating, shopping, or getting drunk, I suppose it's a miracle that the concept of giving thanks even surfaces at all." – Ellen Orleans
"Got no check books, got no banks. Still I'd like to express my thanks – I got the sun in the morning and the moon at night." – Irving Berlin
"If you count all your assets, you always show a profit. " – Robert Quillen
"Not what we say about our blessings, but how we use them, is the true measure of our thanksgiving." – W.T. Purkiser
"Thanksgiving, man. Not a good day to be my pants." – Kevin James
"Happy We-Stole-Your-Land-and-Killed-Your-People Day!" – From the movie, Sweet November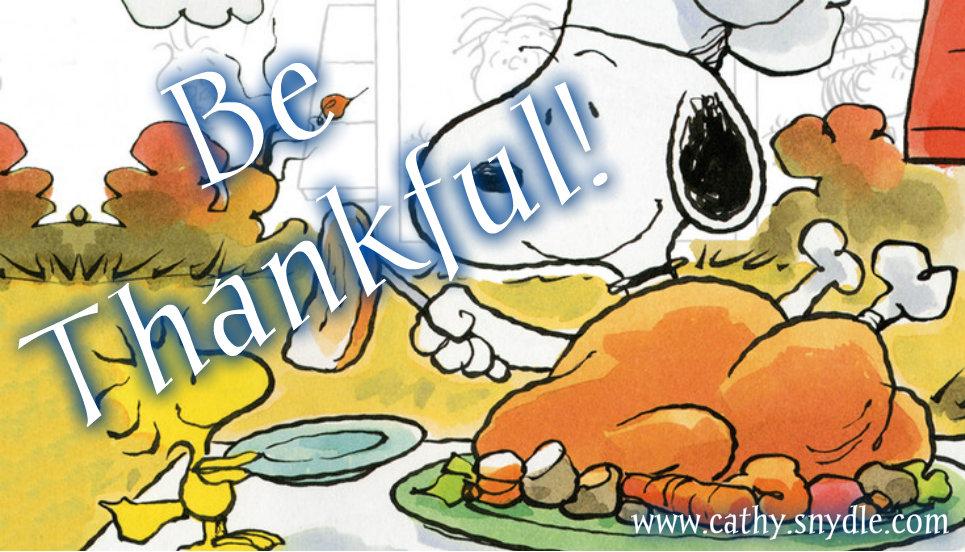 "Thanksgiving is an emotional holiday. People travel thousands of miles to be with people they only see once a year. And then discover once a year is way too often." – Johnny Carson
"The funny thing about Thanksgiving, or any huge meal, is that you spend 12 hours shopping for it and then chopping and cooking and braising and blanching. Then it takes 20 minutes to eat it and everybody sort of sits around in a food coma, and then it takes four hours to clean it up." -Ted Allen
"Turkey: A large bird whose flesh, when eaten on certain religious anniversaries has the peculiar property of attesting piety and gratitude." -Ambrose Bierce, (The Devil's Dictionary)
"You know that just before that first Thanksgiving dinner there was one wise, old Native American woman saying, "Don't feed them. If you feed them, they'll never leave." – Dylan Brody
"The turkey that President Obama will pardon this Thanksgiving is from California. The turkey said, "I don't need a pardon. I need a job.'" – Conan O' Brien
"There is no Thanksgiving back in the old country where I come from. You know why? Because being thankful is a sin." – Craig Ferguson
Happy Thanksgiving Quotes
The following are happy thanksgiving quotes that you can share this holiday season to friends and dear ones.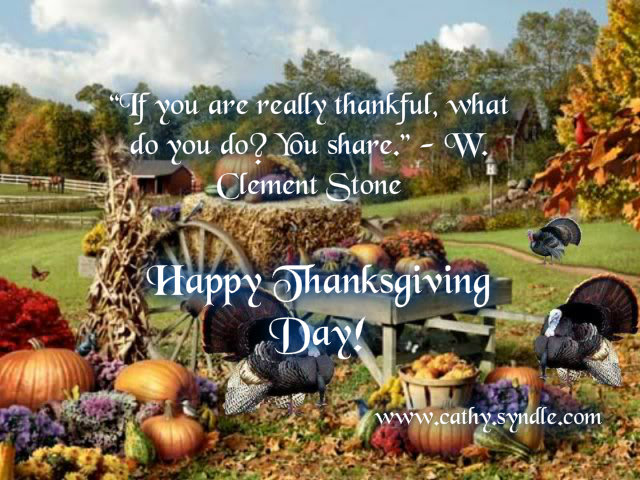 Stand up, on this Thanksgiving Day, stand upon your feet. Believe in man. Soberly and with clear eyes, believe in your own time and place. There is not, and there never has been a better time, or a better place to live in. ~Phillips Brooks
Nothing is more honorable than a grateful heart. ~Seneca
All that we behold is full of blessings. ~William Wordsworth
It has been an unchallengeable American doctrine that cranberry sauce, a pink goo with overtones of sugared tomatoes, is a delectable necessity of the Thanksgiving board and that turkey is uneatable without it. ~Alistair Cooke
Ah! on Thanksgiving day….
When the care-wearied man seeks his mother once more,
And the worn matron smiles where the girl smiled before.
What moistens the lips and what brightens the eye?
What calls back the past, like the rich pumpkin pie?
~John Greenleaf Whittier
Famous Thanksgiving Quotes
Are you looking to find some famous thanksgiving quotes? The following quotations come from famous people, share them to have something to talk about this thanksgiving day.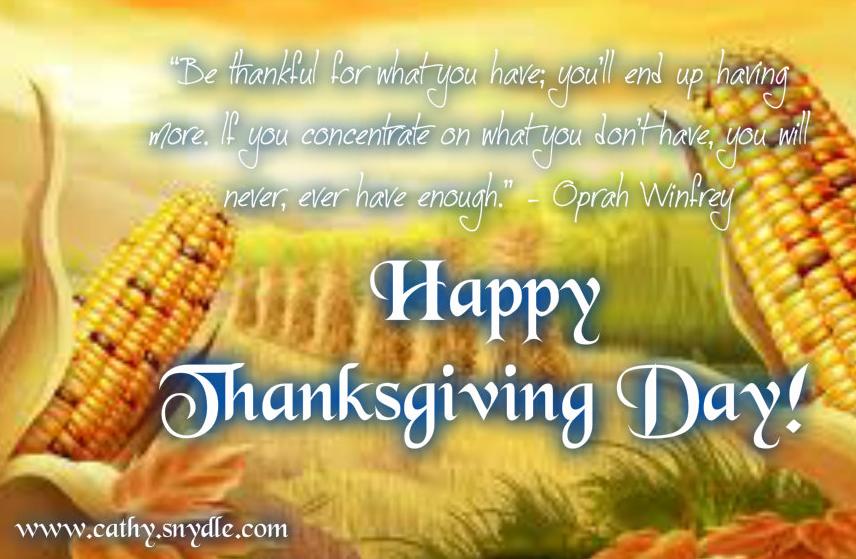 Thanksgiving Day is a jewel, to set in the hearts of honest men; but be careful that you do not take the day, and leave out the gratitude. ~E.P. Powell
Forever on Thanksgiving Day
The heart will find the pathway home.
~Wilbur D. Nesbit
Grace isn't a little prayer you chant before receiving a meal. It's a way to live. ~Attributed to Jacqueline Winspear
As we express our gratitude, we must never forget that the highest appreciation is not to utter words, but to live by them. ~John Fitzgerald Kennedy
What we're really talking about is a wonderful day set aside on the fourth Thursday of November when no one diets. I mean, why else would they call it Thanksgiving? ~Erma Bombeck
Remember God's bounty in the year. String the pearls of His favor. Hide the dark parts, except so far as they are breaking out in light! Give this one day to thanks, to joy, to gratitude! ~Henry Ward Beecher
For each new morning with its light,
For rest and shelter of the night,
For health and food, for love and friends,
For everything Thy goodness sends.
~Ralph Waldo Emerson
Thanksgiving, after all, is a word of action. ~W.J. Cameron
He who thanks but with the lips
Thanks but in part;
The full, the true Thanksgiving
Comes from the heart.
~J.A. Shedd
Thanksgiving Day comes, by statute, once a year; to the honest man it comes as frequently as the heart of gratitude will allow. ~Edward Sandford Martin
There is one day that is ours. There is one day when all we Americans who are not self-made go back to the old home to eat saleratus biscuits and marvel how much nearer to the porch the old pump looks than it used to. Thanksgiving Day is the one day that is purely American. ~O. Henry
Thanksgiving is the holiday of peace, the celebration of work and the simple life… a true folk-festival that speaks the poetry of the turn of the seasons, the beauty of seedtime and harvest, the ripe product of the year – and the deep, deep connection of all these things with God. ~Ray Stannard Baker
Let us remember that, as much has been given us, much will be expected from us, and that true homage comes from the heart as well as from the lips, and shows itself in deeds. ~Theodore Roosevelt
Thanksgiving Wishes, Thanksgiving Day Wishes
Thanksgiving is a time to be grateful and be thankful for whatever you have to the man above, and to the people who have helped you achieved your dreams and goals. This thanksgiving express your gratitude by sending a thanksgiving day wishes card or thanksgiving greeting cards online.
Happy Thanksgiving Wishes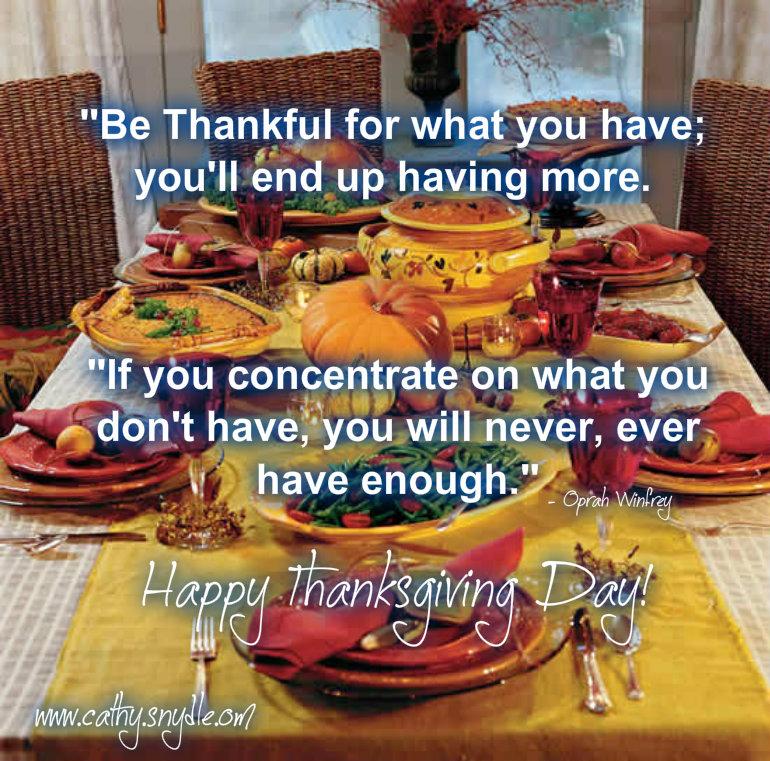 One of the joys of
Thanksgiving is wishing you
a happy Holiday Season
and a healthy and prosperous year.
At this time of Thanksgiving celebration
our thoughts turn gratefully to you with warm appreciation.
Happy Thanksgiving Day!
Wishing you all the
Hope, Wonder, and Joy
that the Thanksgiving Season can bring!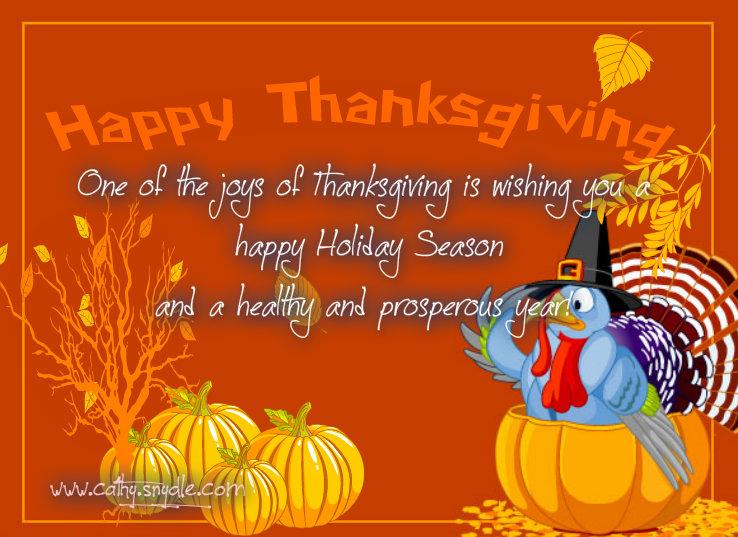 Wishing you a joyous Thanksgiving and more years to come!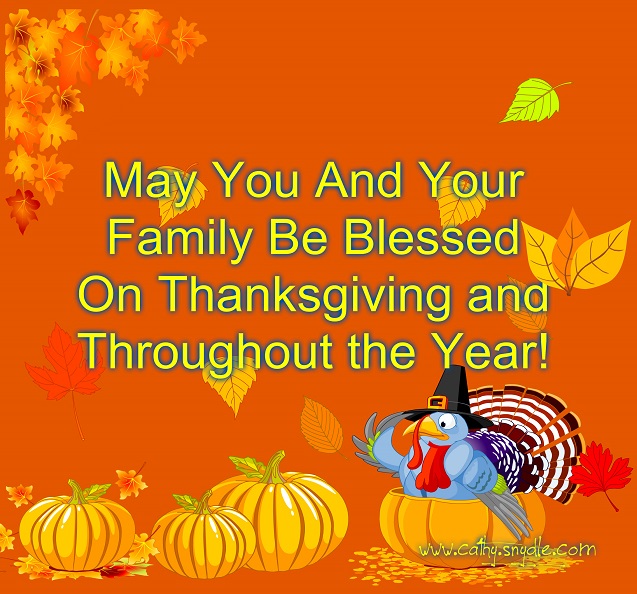 May your Thanksgiving
be filled with Peace, Love, and Harmony!
Wishing you the gift of faith
and the blessing of hope this thanksgiving day!
Wishing you a Thanksgiving
overflowing with
Love and Laughter!
Have a Magical and unforgettable Thanksgiving!
Thanksgiving Messages, Thanksgiving Day Messages
Are you lost for words? Well, you don't have to be because the following thanksgiving card messages can express your gratefulness, no doubt about it.
Thanksgiving Card Messages
Thanksgiving is not only about the turkey and the feast that follows, it is a quiet reflection of how God is showering His abundant blessings upon you.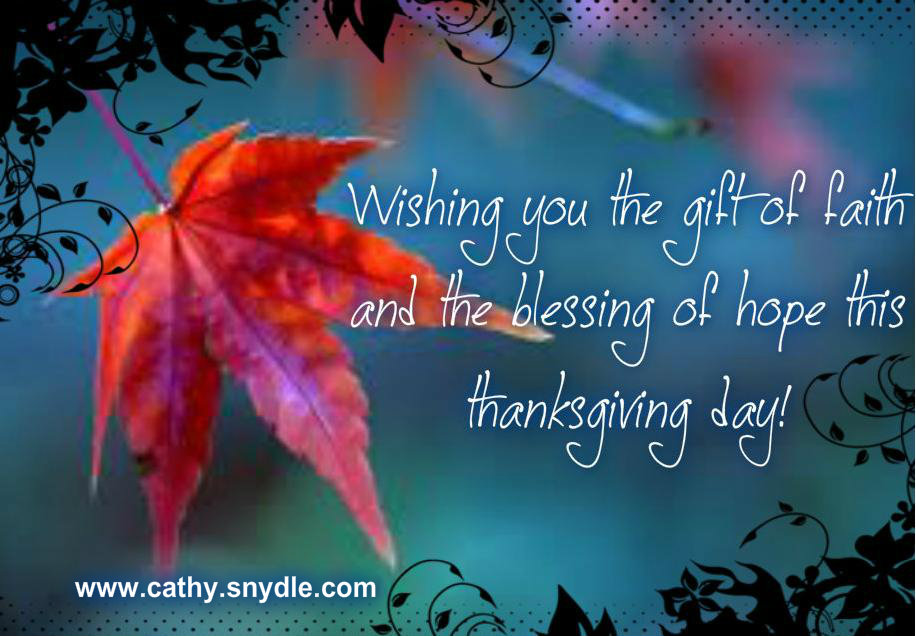 So thank Him with all your heart!
Happy Thanksgiving Day!
Eat till your heart's content!
It's Thanksgiving feast!
Happy Thanksgiving Day!
May Thanksgiving give you more reasons to work even more hard for the coming year so that you can be all the more thankful next year! Happy Thanksgiving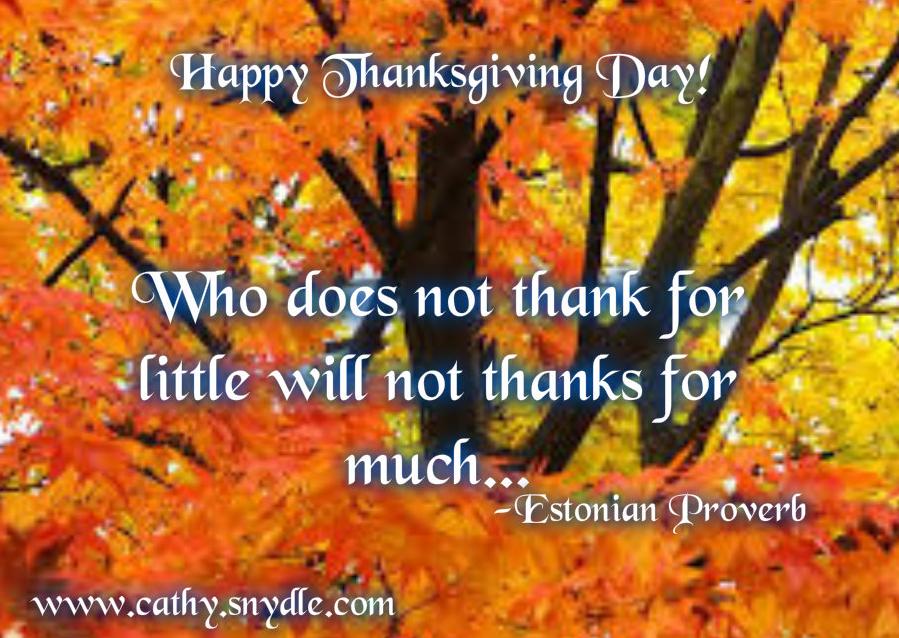 May you be blessed with the quality of gratefulness today and forever. Happy Thanksgiving Day!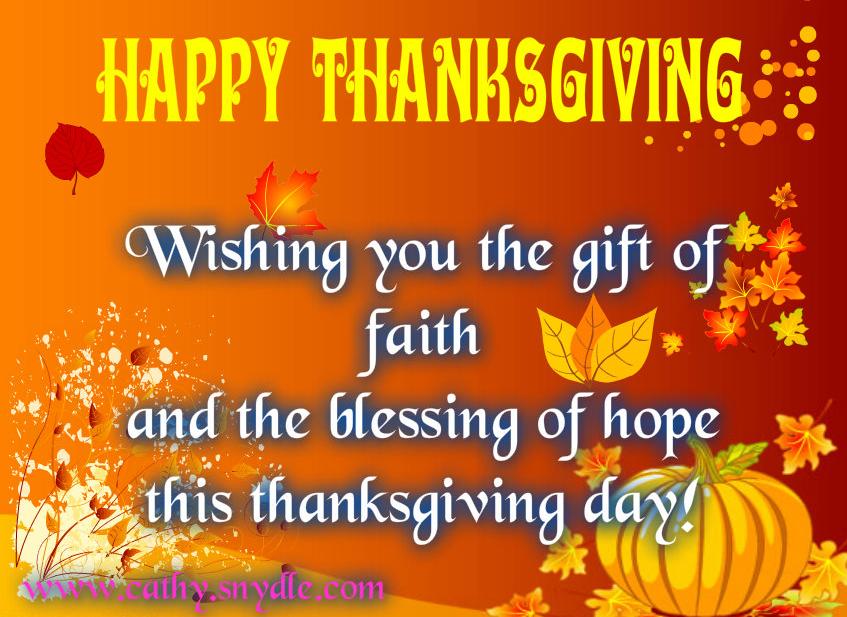 Thanksgiving is beyond the turkey and the feast,
It teaches us to find reasons to smile and bond with our loved ones!
Happy Thanksgiving Day to you and your loved ones!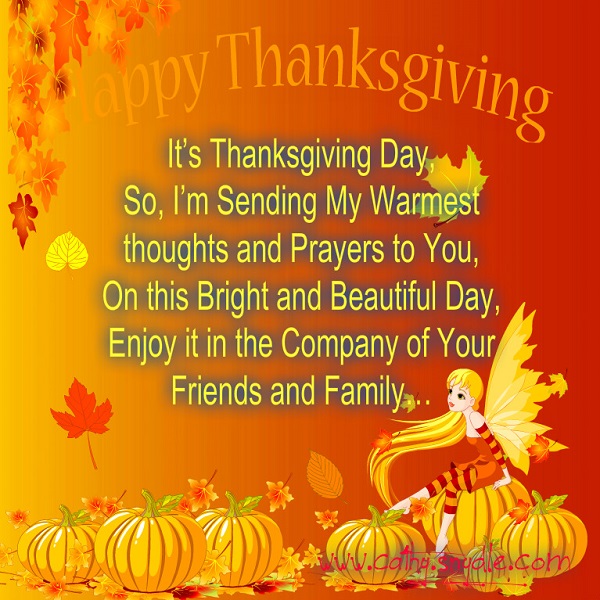 Thanksgiving Text Messages, Thanksgiving Greeting Cards
Express your appreciation with short but cute thanksgiving text messages and greeting cards.
Thank everyone you know. Thank your parents, your siblings, your love and all your friends and relatives. Be thankful because its the fall season. Happy Thanksgiving.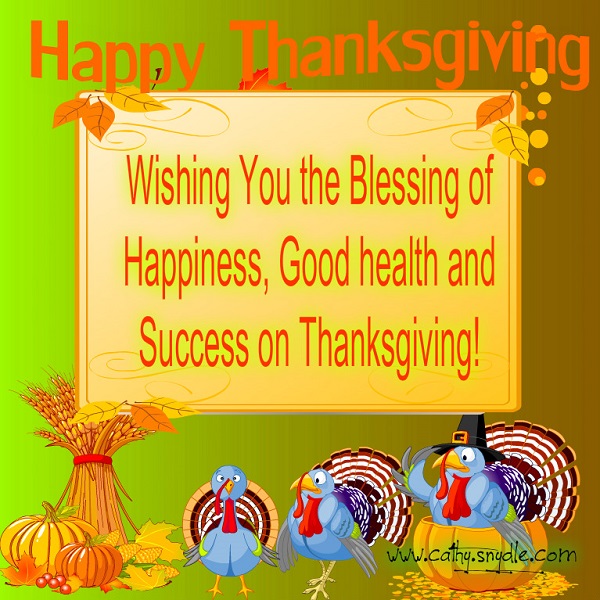 Thank God because not everyone can afford a big Thanksgiving feast and get-together.
May God perpetually shower His blessings upon you!
Happy Thanksgiving Season!
May you forever have a million reasons to be thankful to God.
Wishing you a very Happy Thanksgiving!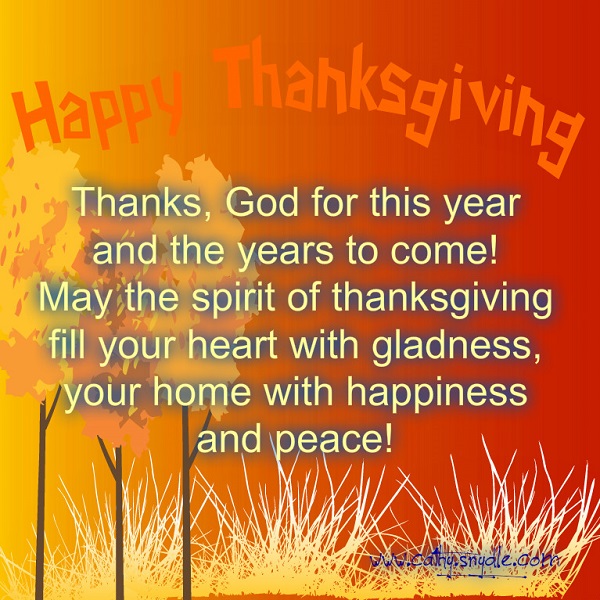 We find it easy to ask for favours but difficult to thank.
May this Thanksgiving give you more reasons to thank God each day!
Happy Thanksgiving!
Happy Thanksgiving Day!