You got the perfect party dress, shoes, and accessories for your friend wedding, except a wedding gift for the bride and groom. Don't worry, you are not alone, a lot of people have a hard time finding the perfect wedding gift for their friends and loved ones. That's why, I'm here for you as I know the feeling of being frustrated and out of wedding gift ideas.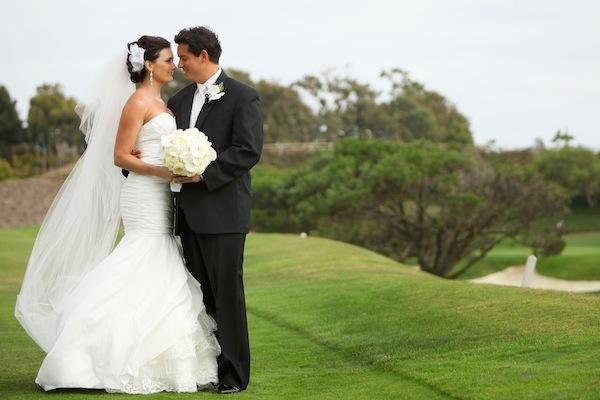 A lot of couples nowadays register their wedding gifts or ask for donations to their honeymoon or charity. If your friend register their gifts, you are lucky as you don't have to visit all the stores in your area to find the best wedding gift. But if the bride and groom love surprised, my wedding gift ideas will save you the trouble. You see my wedding gift ideas for bride and grooms are perfect for foodies, people who like to live on a wild side, homey and adventurous.
By the way, when it comes to wedding gift ideas it is fine to be a bit thrifty if you are financially tight, but if not then you should give the best gift or at least find a gift that they will appreciate. Gifts, especially wedding gifts, are more than just a "thing" wrapped in colorful paper, but as a sign of your approval and appreciation for being invited to a special occasion.
Moreover, you are not obligated to buy your gift from the registry alone even though they include the registry details on the wedding invitation specially if you plan to give a more meaningful wedding gift.
Anyway, my wedding gifts ideas are fantastic more than ever when you want them to remember your gift and their special day forever.
Wedding Gift Ideas for Bride and Groom
Below are my wedding gift ideas that will make you the best pal forever…
Best Wedding Gift Ideas
#1- Cash Wedding Gift
Giving money to couples is one of the best if not the greatest wedding gift of all time, given that no one will refuse cash. Couple who receive money on their wedding day may use it to buy other things they need for their home or honeymoon. Plus! Most of the newlywed needs money as they have exhausted most if not all of their savings.
Great Wedding Gift Ideas
#2 Wedding Accommodations
Giving the newlywed a room accommodation or an upgrade to their honeymoon suite is just perfect. In case they have not book a room in a hotel, an accommodation for a night or two in one of the 4-5 star hotels in the city is certainly a good wedding gift idea.
Come to think of it! Giving them hotel accommodation is a good idea as you can save them a great deal of money, but this idea is great only if you can afford it.
Cool Wedding Gift Ideas
#3 Professional Photo Shoot
A free photo shoot with one of the best professional photographer in the country is a cool wedding gift idea. This gift idea is cool as they can have photos that will remind them of your generous gift. Oh! In case you are wondering where to find the best photographer in town, just browse online many professional photographers nowadays have websites.
Wedding Gift Ideas for Friends
#4 Spa Packages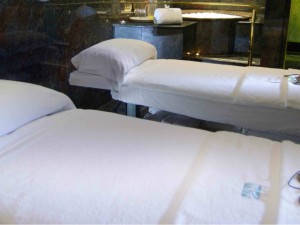 Preparing for a wedding is stressful, even with a wedding coordinator and hands on mom. So, giving the couple a luxurious spa package in one of the best spa resort is a nice idea. The bride and groom can relax and unwind after the honeymoon or anytime the couple feel stressed out as life after the wedding is going to be exciting and exhausting.
The spa package is also a good way for the newlyweds to spend time together while still in the adjustment period. Take note, when buying spa packages, make sure the voucher or coupon is valid for 3 to 6 months, so they have plenty of time to schedule the spa treatment.
Unique wedding gift ideas
#5 Best Wedding Registry Items
As I said early on, most couple takes advantage of wedding registry that department stores offer. If you feel it is important to buy your wedding gift from the registry, buy the priciest gift to surprise them. Of course, you don't have to shoulder the cost alone. You can split the amount with the few guests that are also your close friends to save money.
Wedding Gift Ideas for Groom
# 6 Expensive Wine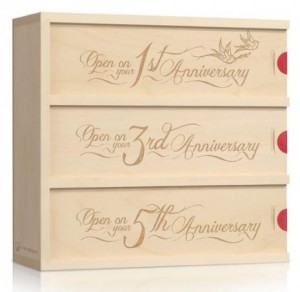 Wines are perfect wedding gift just like a microwave oven and plates, more so when the groom has a collection of wine. So, if you can afford to give one or two bottles of expensive wine much better. Your friends can drink the first bottle on their first night at home or on their first year anniversary. Anyway, it doesn't matter when they will drink the wine, just make sure you buy a good one.
Cheap Wedding Gift Ideas
#7 Bed Sheet
There are times when you just don't want to spend a lot on a wedding Gift. Maybe the couple is not a close friend or you cannot afford to splurge at the moment. Whatever your reason, bed sheet are affordable gift. In fact, it is a common wedding gift, useful and practical. The bride will appreciate a bed sheet with excellent material, so pick a good bed cover when buying one.
For wedding quotes, messages and wishes visit my post:
Wedding Quotes
Creative Wedding Gift ideas
#8 Restaurant Vouchers
Giving a restaurant voucher with 1-year validity is also a great wedding gift. The couple can use the voucher on their 1st year wedding anniversary or anytime they feel the need to eat out and unwind. Just make sure the voucher is from their favorite restaurant or a cool place.
Wedding Gift Ideas for Bride
# 9 Bath Towels
Bath towels are practical gift for a couple just starting anew and need useful items for their new home.
Take note, giving towels is an old practice, many people give towels for wedding gifts as they have the item engraved with the couple's initials.
Unusual Wedding Gift Ideas
#10 Timeless Gifts
Vase, antique picture frame, art piece, and other item that could last for a long time are also wonderful gift ideas for wedding as the couple can still see your gift and appreciate your thoughtfulness every time they see your gift. Keep in mind, when buying an unusual wedding gift, make sure the item can stand the test of time.
I hope my wedding gift ideas have inspired you, even helped you decide on a wedding gift. Thank you for visiting my site, check out my other post.