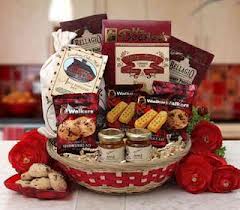 Do you have friends or relatives moving to a new house or condominium? If you do, know that it is a good manner to bring something when visiting the new place for the first time. House warming is not just a fashion trend but also a way to show the host how much you like the place and appreciate the invite to the new digs.
It does not matter if you received an invitation to a family member or friend's new place or not, just remember that when you check out their place do not forget to bring something, a housewarming gift can be anything from food baskets to patio decors. If you have no idea what to give or just want to ensure a spot on their next guest party list, below are great housewarming gift ideas to consider so continue reading.
Great Housewarming Gift Ideas
1. Cooking Basket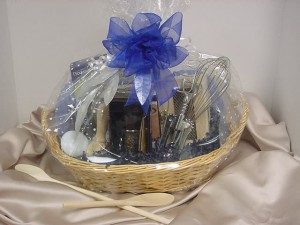 If your host loves to cook a basket full of dried pasta, colander, pot, recipe book and the best cheese is a wonderful housewarming gift. Cooking basket is easy on the pocket, useful in the kitchen and great for someone who loves to cook.
2. Wine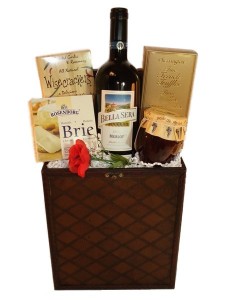 Since time immemorial, a bottle of the best red, rose or white wine never fails especially when you pair it with a water crackers, cheese, and cheese tray. Wines are just ideal to celebrate the occasion and wonderful stress reliever.
3. Plant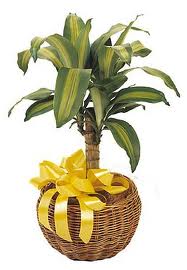 Plants are also a fabulous housewarming gifts for couples. Plants such as lemon tree, peach tree, hydrangea plant or blueberry bushes are beautiful and perfect for the front or back yard. You can help make their new home even more beautiful and homey with plants.
4. Monogrammed Gift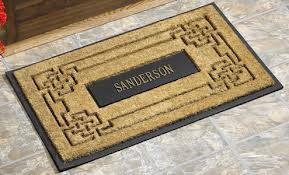 Giving your host a monogrammed gift is also a great idea. In fact, door mat, pewter, or brass doorknocker and key holder encrypted with the recipient's name will be appreciated by the receiver for a very long time, no doubt about it.
5. Toiletries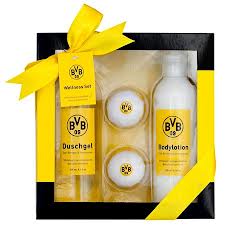 If you want a housewarming gift that is very useful, classy but affordable a luxury toiletries is the perfect gift as everyone uses soap, shampoo, and lotion. These days, there are plenty of luxurious hand soap, hand lotion, and essential oils fantastic to give as a gift to someone moving to a new place, so you won't have a hard time finding the best toiletries.
6. Scented Candles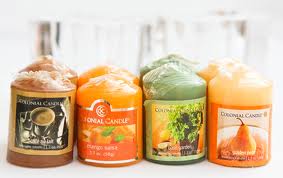 If the homeowner is into scented candles or candles, purchase an aesthetically pleasing scented candle from Bath and Body Works. The popular scents are eucalyptus spearmint, sweet cinnamon pumpkin, salted caramel, and leaves. Light scented candles like baby powder, cinnamon, herb garden, and blueberry are also worth giving as a gift. By the way, you can purchase scented candles online in case you have no time to go shopping.
7. Patio Décor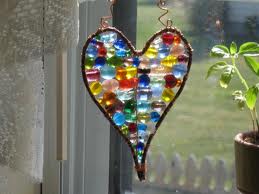 Whether your friend or relative is moving to a house, townhouse or condominium they will certainly need a décor for their patio or porch. So, why not consider a light catcher décor, this type of gift are attractive, cute and practical. Plus! light catchers comes in different colors, shapes and sizes, so you have a lot of options.
8. Game Board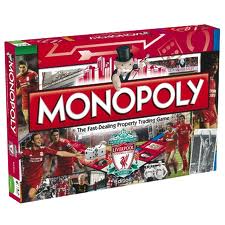 Monopoly, Pictionary, Twister, Scrabble, Yahtzee, and Clue are great gifts to friends as you can schedule a game night. However, if you and the receiver into serious game opt for a playing cards and poker chips set as a house warming gift.
9. Tools Package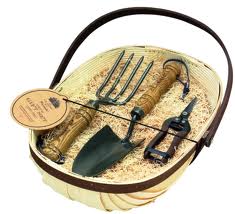 Housewarming gifts does not have to be very expensive, so stop worrying and just pick out the right theme to make it the perfect gift. Bear in mind that your choices are endless from cleaning supplies, gardening tools to kitchen gadgets, so choose well. You can also create a gift bucket full of tools like ruler, wood glue, measuring tape, screws and nails, surge protector and hammer.
10. Pillow Sets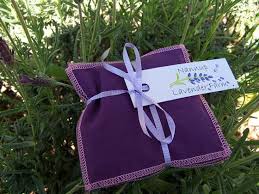 Pillow sets are great to give to a female friend or relative. It is practical, and can be used for a long time, and most of all they will always remember your good gesture. Take note, when choosing a pillow set consider the personality of the receiver or go with neutral colors, to be safe.
Traditional Housewarming Gifts
Housewarming gifts can be anything, but if you wish for a more traditional gift, keep in mind that most traditional house warming present has a meaning.
Bread – So you never go hungry
Wine – Never go thirsty
Salt – For good luck
Coin – For good fortune
Candle – To light your path
Honey – For good relationship
Broom – To remove evil
Unique Housewarming Gift Ideas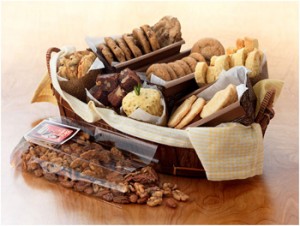 If you want a unique housewarming gift, I suggest giving a cake, muffins, cookies, or pastry. Come to think of it! If you can bake for your friends you can showcase your skill in the kitchen no doubt about it. The receiver can also feel special as you work hard to give them a gift that they can enjoy after a hard day.
Housewarming Gifts For Couples
Are you having a hard time deciding what to give for your newlywed's friends moving to a new house? It is a fact that newlyweds received lots of items from friends and relatives during their wedding celebration, but it is not right to drop by their new house without a housewarming gift simply because they already own a lot of essentials and you have no idea what is the best gift to give newlyweds. In order to help you out, I have gathered 5 housewarming gifts for couples or newlyweds.
1. Salt and Pepper Shakers
Salt and pepper shakers are small, practical and very affordable. Plus! this is too small to be included on a wedding gift registry so you can give this as a housewarming gift. You can find a lot of modern, kitschy and cute salt and pepper shakers that will be good as a gift to dear friends.
2. Cozy Blankets
Cozy blankets are great house warming gift. Giving them a nice one to add to their collection is a good idea. To make your gift even more special why not have it engraved with the couples initials or first name.
3. Tea/Dish Towels
When it comes to dish towels, no one can ever have enough that is why giving them one is not a bad idea. These days, you can find different styles that will suit anyone's personality.
4. Stationary Cards
Personalized stationary cards are fun, and very practical to give as a housewarming gift since people use them all the time. Come to think of it! It never hurts to have an extra pad around especially when the stationary cards are beautifully design and personalized.
5. Painted Portrait
It is always cool to receive a portrait commissioned to a local and well-known artist. Painted portrait of the newlyweds is also a great alternative to a traditional wedding photo frame, so giving one to a couple moving to a new dig is a fantastic idea.
The housewarming gift ideas are just that, ideas to help you find the best gift to give for your friends, special someone or family member.
Other Gift Suggestions:
Fathers Day Gift Ideas
Wedding Gift Ideas
Mothers Day Gift Ideas
Valentines Day Gift For Him
Birthday Gifts For Her
Image Sources from: