Many women travel alone for pleasure or business. Unfortunately, not all women traveling solo go back to their family alive. That's right, female tourists are often the victim of robbery, rape and assault.
Recently, a tourist from UK jumped from the window of a hotel in India when someone tried to open the door of her room. The action of the female tourist is no longer surprising as the growing number of rape cases in India is very alarming. In fact, before the incident a group of men raped a woman on the way to the famous Taj Mahal with her husband. These are true stories and happening around the world, not just in India.
Sad to say, a woman travelling alone is always at risk. So when going on a business trip or vacation alone, it is best to plan and consider the safety travel tips or safety measure for women.
Travel Safety Tips For Women
The following are just some of the tips for women traveling alone that you need to keep in mind: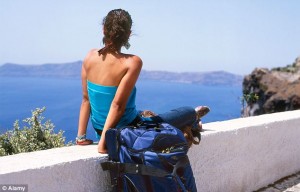 1. Dress Properly – when traveling alone, it is always best to dressed appropriately, unless the situation calls for a tight fitting dress. But if not, dress comfortably but not too revealing so you will not attract attention, especially from a rapist or sexual offender. The whistle is not worth gambling your life.
2. Avoid Becoming A Prey – Most thug observe his prey first, and most of the time women busy checking the map, who looks nervous and have unzipped bags or pocket stand out from the crowd more so in the eyes of a criminal. So, avoid becoming a prey by means of looking smart and blending naturally with the crowd.
3. Leave Expensive Jewelry and Watch At Home – When going on a road trip alone, it is wise to wear just your watch and ring  unless you are attending a social gathering like a wedding or ball to stay off the radar of thieves or criminals.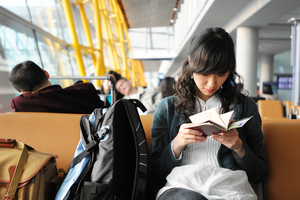 4. Never Accept Drinks From Strangers – If in a bar or hotel alone, avoid accepting drinks from anyone and most importantly do not get drunk.
5. Make Some Noise – If on a bus or anywhere and someone crowding your personal space, make some noise to get the attention of other people. Believe me when I say, people with bad intention will leave you alone fast.
Road Travel Safety Tips
1. Explore During Daytime – I know it's nice to go out at night, but if unaccompanied and in a country wherein the dark is a playground for local men, staying in your room or hotel in the evening is a lot safer. You can go sightseeing during daytime anyway, so just make the most out of it.
2. Hide Your Bag – When strolling around town, you can avoid becoming a victim of robbery by hiding your stuff inside a plastic as most thieves would not bother stealing a local shopping bag.
3. Stay on Major Thoroughfare – If on a road trip, remember that it is always safer to stay in the main road than take shortcuts. After all, even if your car broke down you won't get stranded in the middle of nowhere.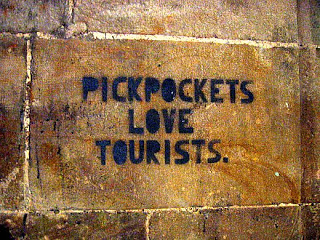 4. Stay Alert to Pickpockets – When boarding a train or bus, keep your backpacks in front of you, and pretend to be busy so one will bother you. Most pickpockets work in pairs, one try to converse with you while the other picks your pocket or bag.
Single Women Travel
1. Keep Personal Information To Yourself – Never trust anyone with your personal info even if the person talking looks like an angel. The less information you provide the better.
2. Stashed Some Cash in Secret Places or Stuff – It is wise not to bring all your cash with you while strolling so even if you lost your wallet or bag, you still have money left.
3. Barricade Your Room – It does not matter if you are staying in a 5 star hotel or bed and breakfast place since you are a lot safer when you also barricade the door with a chair or rubber door stopper to prevent anybody from entering your room while you are sleeping.
I hope you learn a thing or two in keeping yourself protected while traveling alone, anywhere in the world. Stay safe and smart!